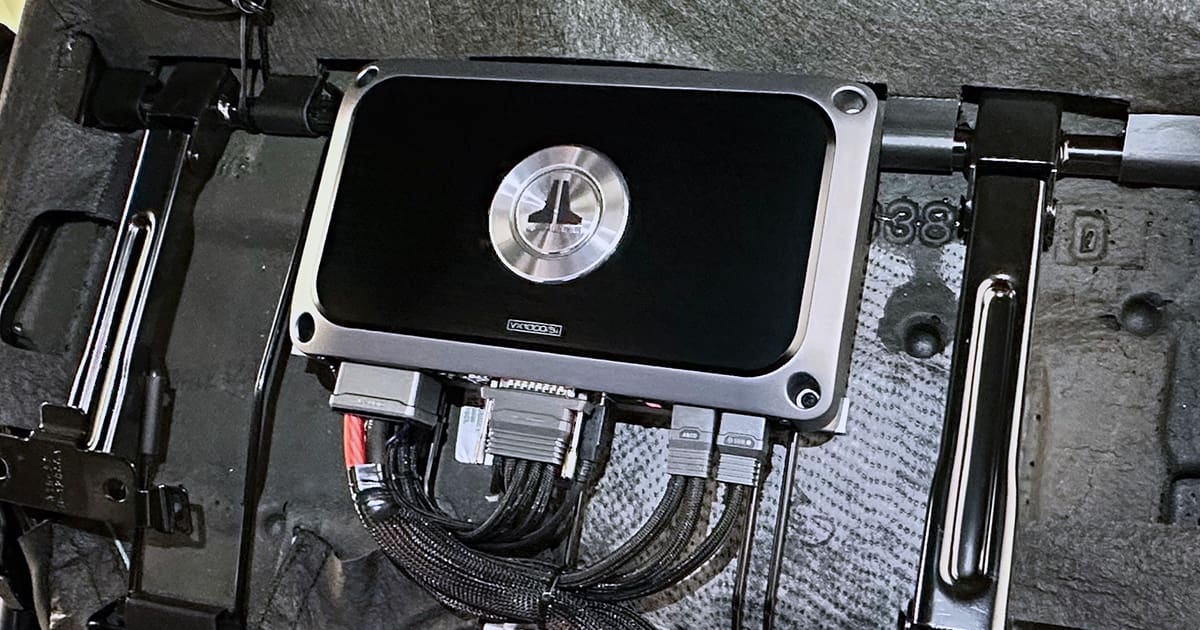 How much does it cost to install a car audio amplifier? What a great question! How many channels does the amplifier have? What kind of speakers are being powered by the amp? What source unit are you using? How difficult is it to run power wiring to the battery? As you can see, there's no "one size fits all" answer to this question. Let's discuss the bare necessities and the upgrades available for car audio amplifier installations.
The Basics of Car Audio Amplifier Installations
Having an amplifier installed in your car, truck, motorcycle or boat is a phenomenal way to improve the performance of your car audio system. Choosing a high-quality amplifier will make your music more transparent and detailed. Even if you select an entry-level amp, you'll have significantly more power available to your speakers than with a car radio. You can listen to your music at higher volume levels without fear of sending vast amounts of distortion to your speakers.
A few items would be considered bare minimum requirements for installing a car audio amplifier properly. First, all the wiring must be correct. The power wire should be run safely to the car battery. A fuse should be installed in the power wire as close as possible to the battery. The wire should be protected from damage as it runs past or across any sharp edges that might damage the jacket. Properly securing the wire will ensure that it doesn't flop around as you drive. Finally, the wire should be concealed so it's out of sight. Split-loom tubing, braided nylon sleeving or under-hood-rated automotive-grade cloth tapes are good solutions to blend the upgraded wiring with the rest of the engine compartment.
The ground connection should be made to a location in the vehicle that offers minimal resistance to current flow. Ideally, for maximum efficiency, a dedicated ground wire or a parallel ground should run to the battery's negative terminal. Many new vehicles use adhesives rather than spot welds in the body construction. These adhesives don't conduct electricity. Grounds running directly to the alternator or battery are highly recommended.
All speaker connections to the amplifier require adequate wire to handle whatever power the amp can produce with minimal loss. The choice of wire should consider potential losses resulting from low-impedance loads or extended run distances. The wire should be all-copper and not copper-clad aluminum. The latter is prone to corrosion in doors and other locations that might get damp. This wiring should be protected and secured in the same way as the power wire in the vehicle.
The audio signal going to the amp must be suitable for the speakers in the system. If the system uses an aftermarket source unit, it's easy to tell if it's sending a full-range signal. If you're planning on using a factory-installed radio, the technician may need to test the frequency response and amplitude of the signal they intend to use. This testing may cost a little more than using an aftermarket radio. Ensuring that a suitable signal is available in modern audio system upgrades is absolutely necessary.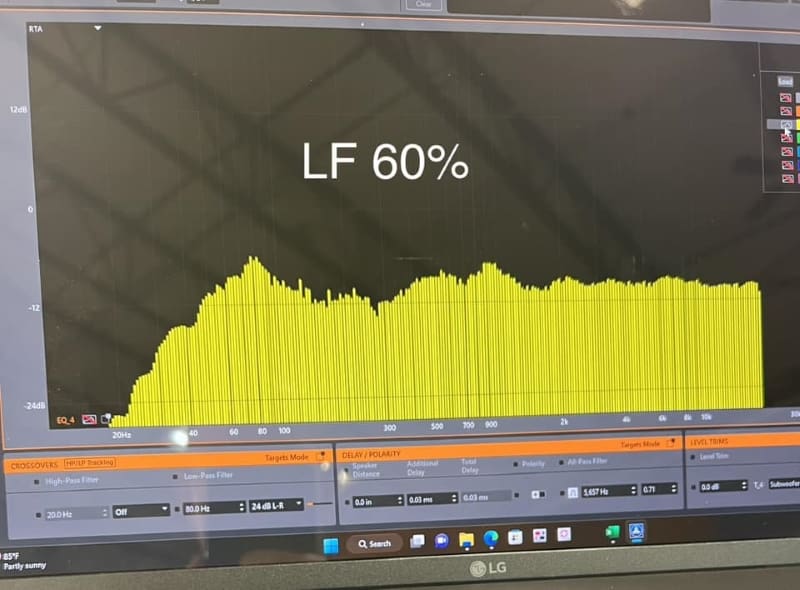 The amp installation location should protect it from damage and provide adequate cooling. The best car audio amplifiers on the market offer efficiencies of over 90% at full power. That said, some designs waste more than 45% of the energy they consume as heat. Choosing a location that will keep the amp cool is crucial. The amplifier should be protected from damage. An under-seat mounting location where the amplifier touches the carpet may result in water or salt (from ice-melting road salt) damaging the amp. Further, rear-seat passengers might kick the wires connected to the amp or accidentally change switch settings.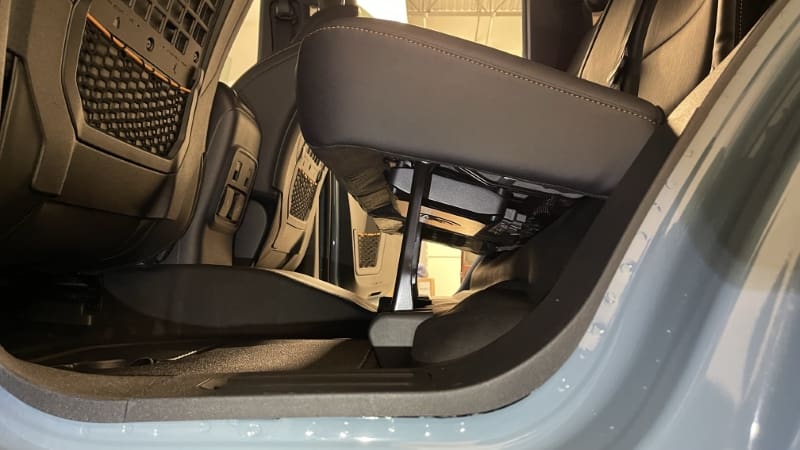 Amplifiers should be concealed once installed. Unless you're building an all-out show car, opening your trunk and seeing an amp sitting in the corner is like a vehicle manufacturer adding a window in the car floor so you can see the muffler and driveshaft. Audio component installations should integrate the product into the vehicle, not stick them on top of existing trim panels. Considering the need for the amp to cool appropriately, some of the best locations are storage compartments, under the cargo area floor or behind a trim panel.
Car Audio Amplifier Mounting Upgrades
Just as you thought you had a basic grasp of amplifier installations, let's complicate things. Here are a few installation upgrades that can add to the cost of installing an amplifier. Some of these may affect performance or longevity, so they're worth considering.
As mentioned, where your amplifier is mounted matters. Having an amplifier secured to the back or side of a subwoofer enclosure might be a bad idea. This location can induce significant vibrations that may cause components inside the amp to fail. The technicians working on your car might want to choose an alternate mounting location or method.
Mobile Edge in Lehighton, Pennsylvania, is one shop that takes amplifier installations seriously. They are known across the continent for their welded steel amp racks. Whether it's an under-seat or cargo area location, this mounting technique helps keep the amp away from water. Their amp racks typically use factory fastener locations to avoid adding holes to the vehicle. These amp racks are rock solid. You could drive the vehicle off a cliff, and the amplifier(s) would still be connected to the car or truck. As a little extra attention to detail, all amplifiers use threaded fasteners to secure them to the steel frame so the installation is serviceable.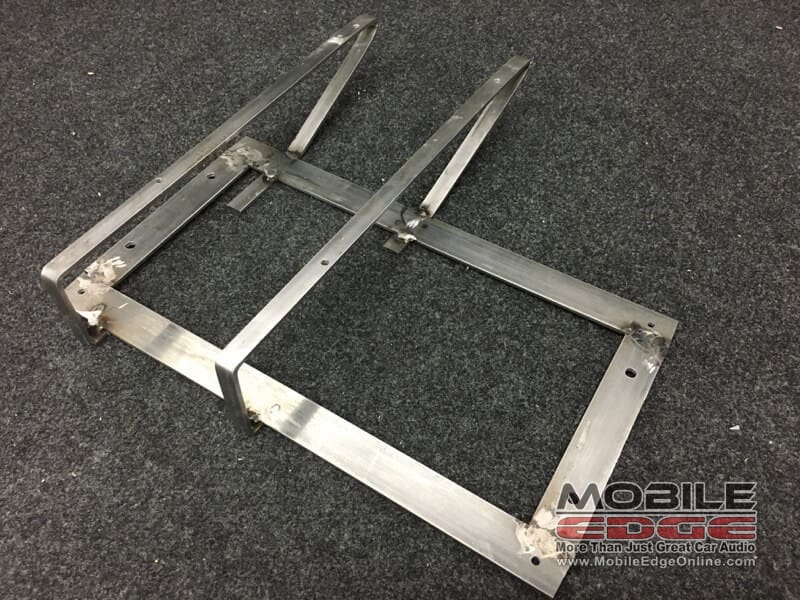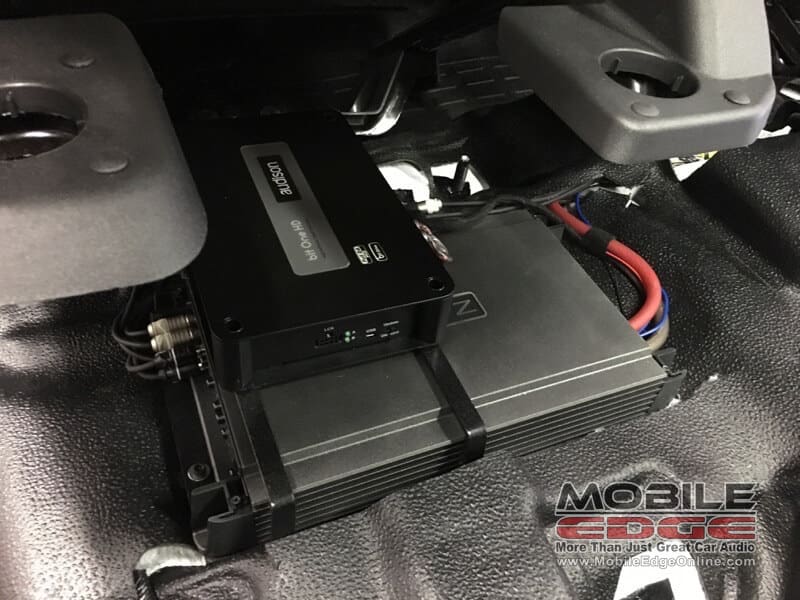 Knowing how you use your vehicle plays a role in choosing an amplifier mounting location. If you have a boat, you wouldn't want the amplifiers installed on the storage area's floor under a seat. The chances of that location getting wet are significant. Avoiding water is a good idea, even if you have a weather-resistant amplifier. The same goes for motorcycle and powersports installations. Keep the equipment dry, and you're much less likely to have issues.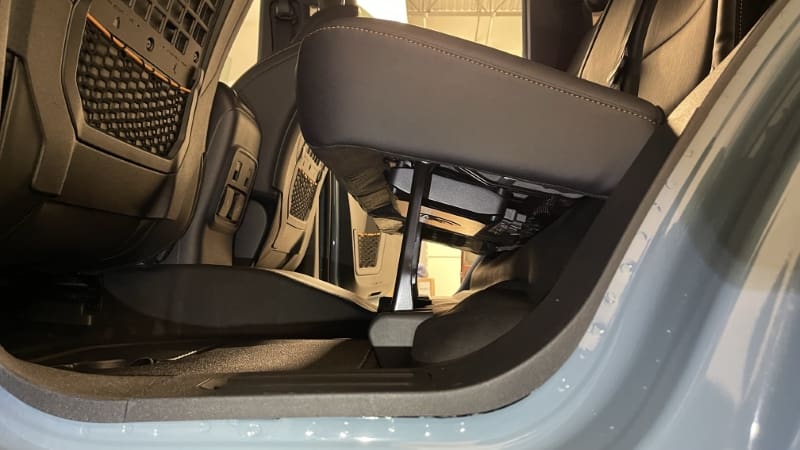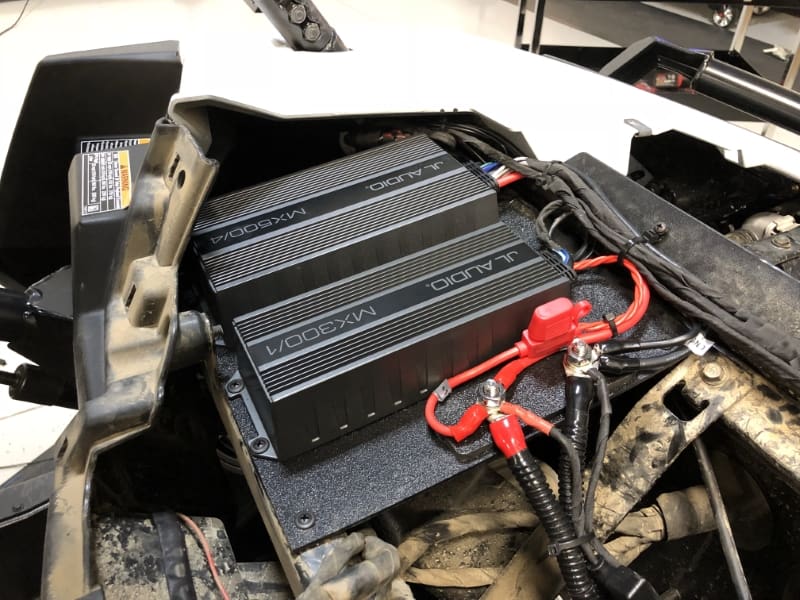 If you want to show off your car audio installation to friends or at a cruise night, investing in some custom fabrication for a cool amp rack would be a good idea. There's no limit to how much you can spend to create something unique in your vehicle. Exotic materials, acrylic panels and innovative lighting options are just the tip of the iceberg when designing a custom installation.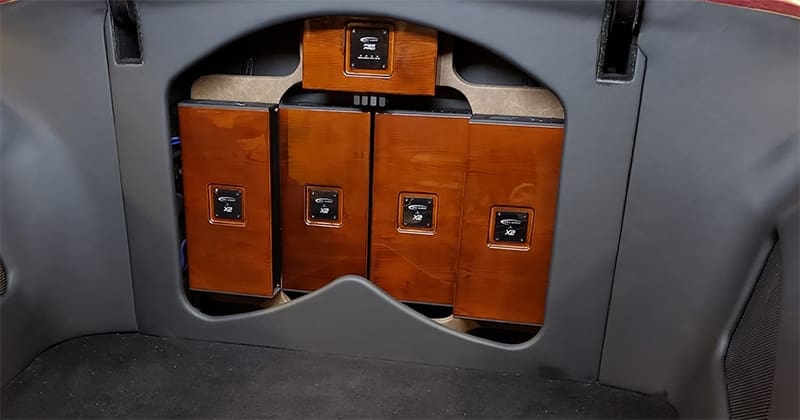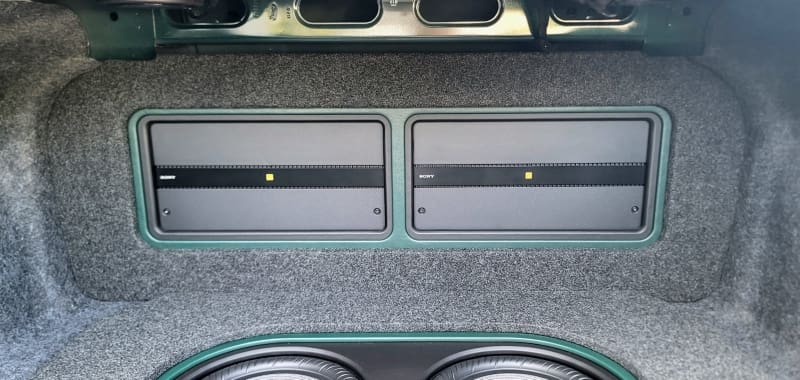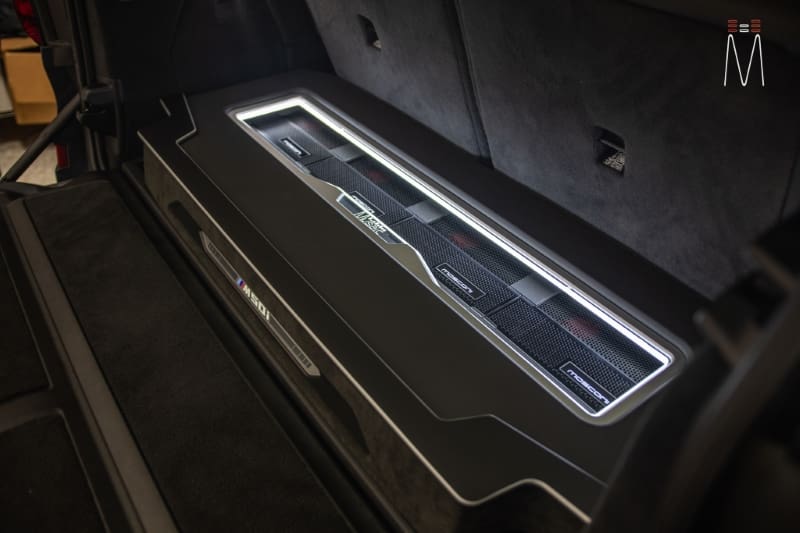 Premium Interconnect Cables
You may want to upgrade your installation with higher-quality interconnect cables. If you have an entry-level amplifier, a well-shielded coaxial will help keep noise out of the audio system. If you have a good-quality amplifier with differential inputs, the twisted-pair interconnects will help maximize the performance of this circuitry. Premium interconnects often include better wire protection in the form of a braided nylon shield. They may also have RCA jacks that establish a more secure connection with an amplifier, source unit or signal processor so they won't come loose. Be wary of claims that premium interconnects improve sound quality. Our extensive testing shows that the differences are negligible.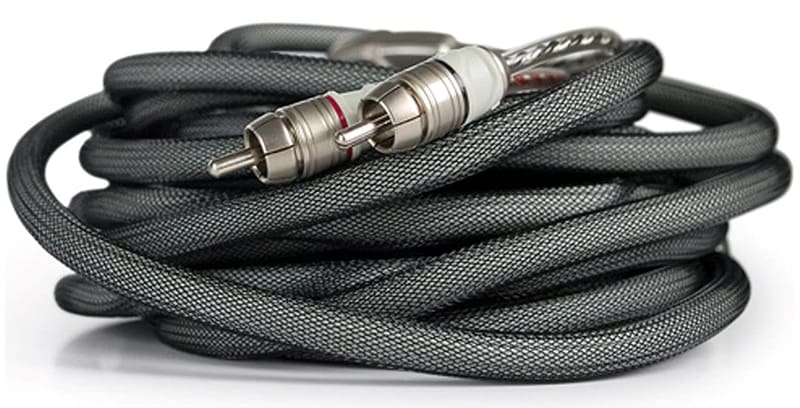 DSP-Equipped Amplifier Installation
Many modern multi-channel amplifiers have built-in digital signal processors. Choosing a premium amplification solution like this is a wise investment. Modern DSP systems offer crossovers, equalizers and signal-delay options that will dramatically improve the performance of your car audio system. If you've ever been to a movie theater, a club or a concert, you've heard a DSP in action. Even the little speakers in an Amazon Echo or Apple HomePod include some signal processing to maximize the performance of those devices.
Getting the most from a DSP-equipped amplifier requires someone with extensive system design and acoustics knowledge to configure the amplifier and calibrate the equalizer. Aside from this knowledge, they will need an accurate real-time audio analyzer to take acoustic measurements in the vehicle. This step is the most important as flattening any peaks or dips in the response is one of the most critical traits in a high-fidelity audio system.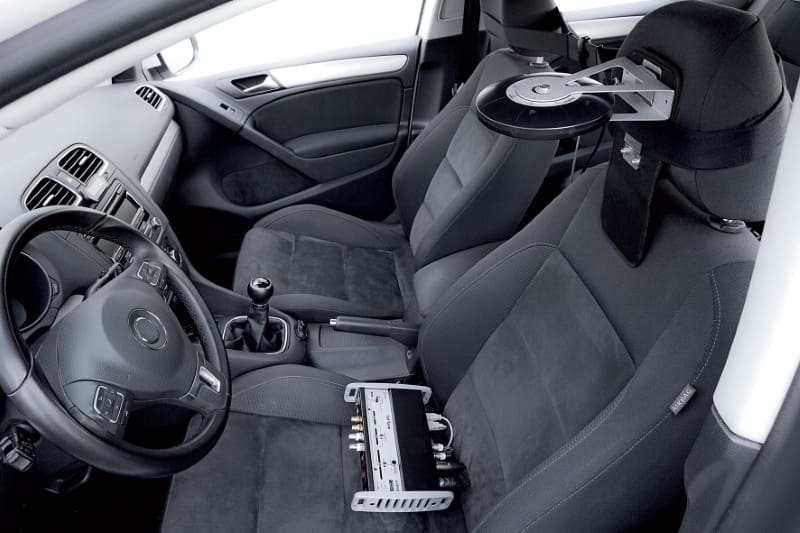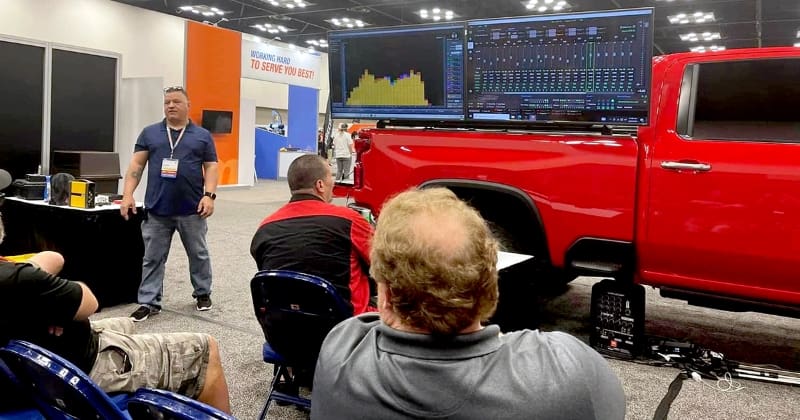 What Determines the Cost to Install an Amplifier?
If you're at a car stereo shop asking for a price to install an amplifier, the product specialist will need to consider the above criteria. They'll likely want to inspect your vehicle to determine where to install everything before they provide a quote. They'll also consider how easy it is to run wiring in your vehicle. Some cars or trucks may have existing grommets in the firewall suitable for the power wiring going to the battery. If no grommet is available, the installer might need to drill a hole and add a grommet, bushing or bulkhead connector.
The speakers the amplifier will be driving can affect the cost of configuring and calibrating your amplifier. If you're running an active component set, the technician will likely need to set up a real-time analyzer to make measurements that ensure a smooth transition between the woofers and tweeters. Even if the speaker selection is simple, setting the crossovers and gain controls correctly to maximize the audio system's performance without introducing unwanted background noise is imperative. Many shops use an oscilloscope or distortion detector to configure subwoofer amplifiers. These aren't ideal tools to set levels on amplifiers driving midrange and high-frequency speakers.
As you can imagine, there is no "one size fits all" answer to what it costs to have a car audio amplifier installed in your vehicle.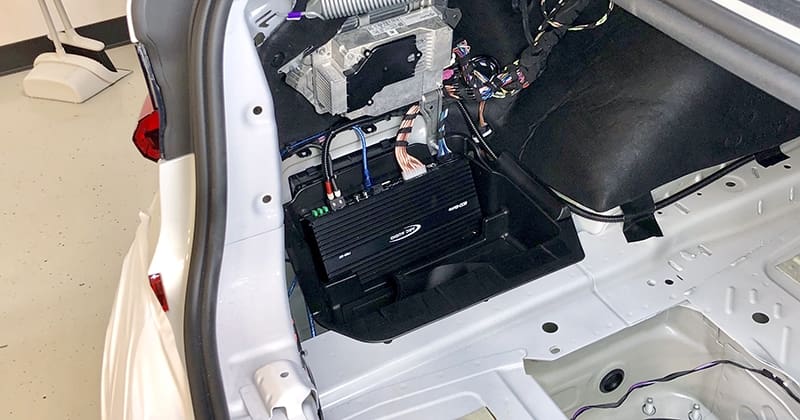 Amplifier Installation Price and Value
Let's wrap up our discussion about the time it takes and the associated cost of installing a car audio amplifier by stating that you will likely want to find a shop that offers the best value rather than the lowest price. Can an amplifier be installed and made to work for $75? Possibly. Will it be secured into the vehicle properly so it's safe? Will it sound the best it can without adding a lot of background noise? Will the crossovers be adjusted to maximize the performance of your speakers? Is the wiring large enough to deliver the current the amplifier needs?
We can't answer those questions for you. Your shopping process should involve evaluating the skills and techniques used to integrate the amp into your vehicle, then having it configured and calibrated to work correctly with the rest of your audio equipment. You may have to visit several shops or travel to an adjacent town or city to find someone to do the work properly. You can start searching for a reputable specialty mobile enhancement retailer using our dealer locator.