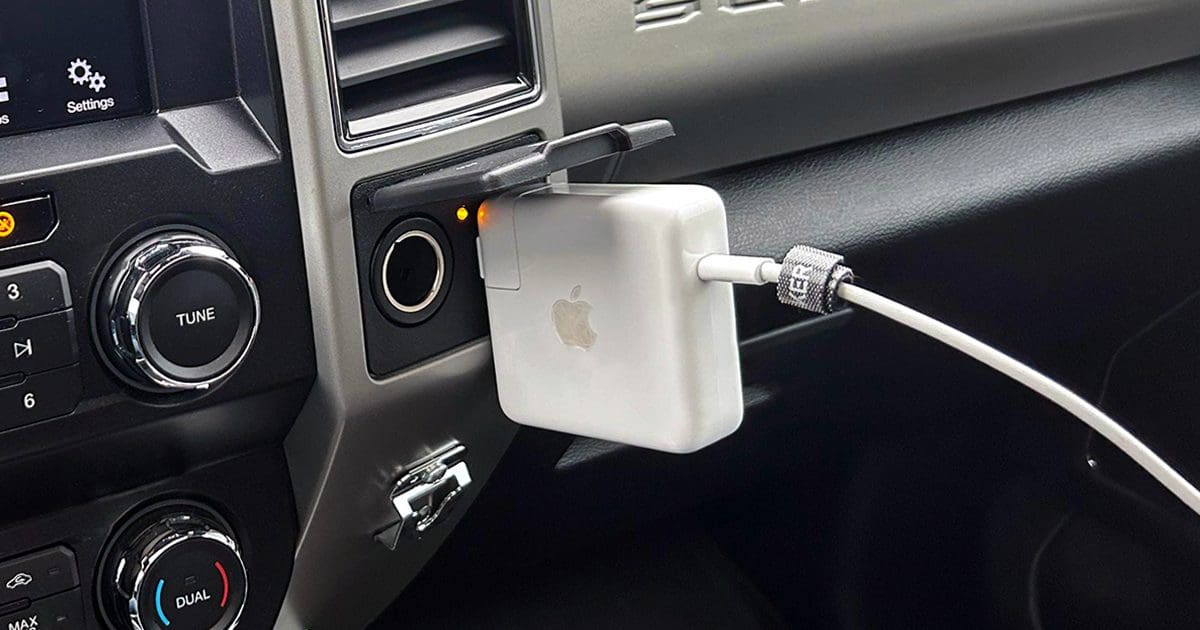 Whether you want to charge a laptop during a long road trip or operate a microwave in your RV, a power inverter is critical in providing electricity to several devices. Almost every vehicle on the road these days has a direct current (DC) electrical system. In these systems, the voltage from the alternator and battery remains relatively constant between 12 and 14 volts. If you want to use an electrical device designed to plug into an outlet at home that provides 120 volts of alternating current, you'll need a power inverter. Let's take a look at how power inverters work and how to choose the right one for your needs.
What Is a Power Inverter?
Though some industrial applications differ, the common power inverter that most of us think of is a device that plugs into a cigarette lighter or power outlet in our cars, trucks or SUVs. It allows us to plug in a device designed to be used at home. In most applications, these devices are laptop charging adapters. If you own an RV or camper, then lighting, a microwave, a television or an entertainment system might operate on the output of an inverter. In the simplest of descriptions, a power inverter converts a 12-volt DC power source into 120 volts AC.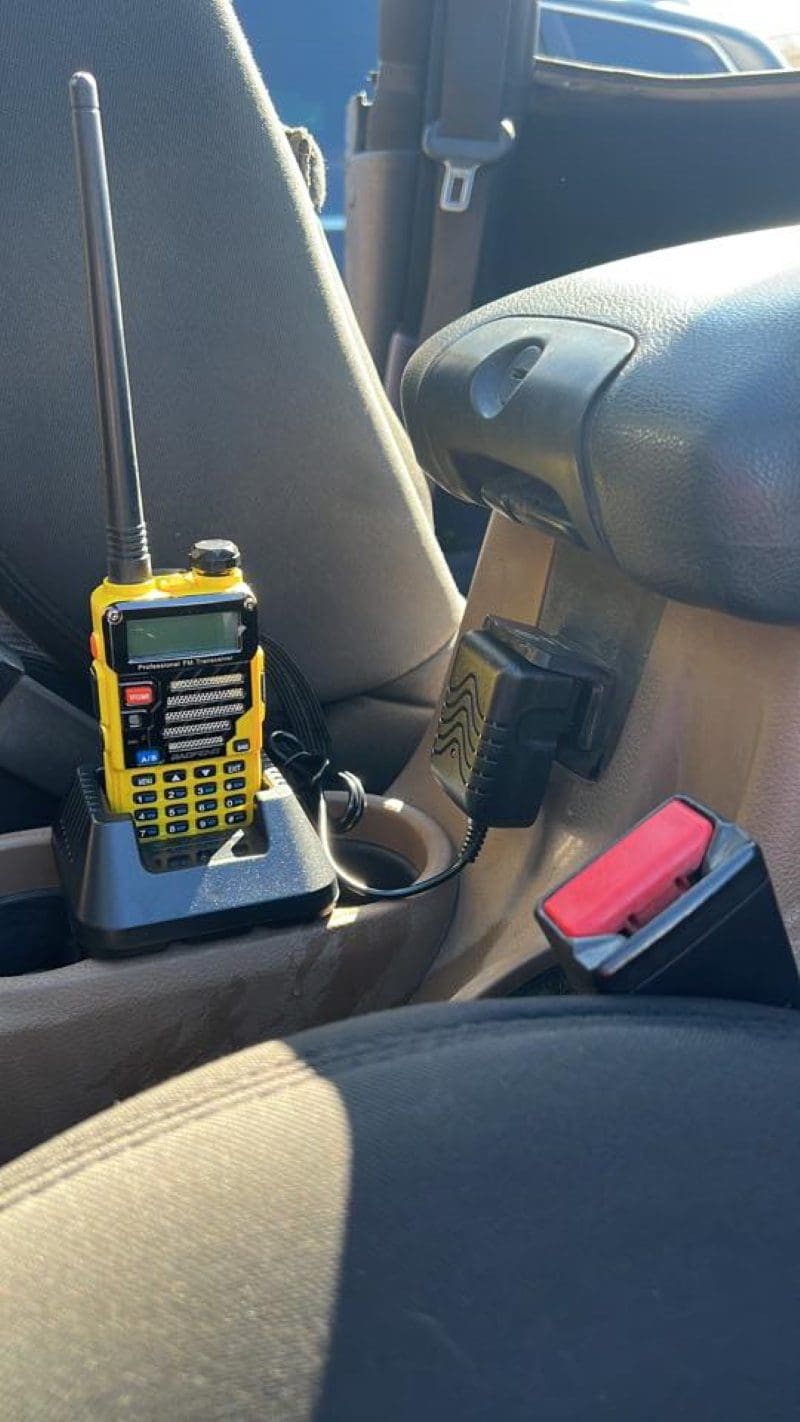 For situations where more power is required, inverters are typically wired directly to the battery and alternator in a vehicle. Some recreational vehicles have dedicated battery banks made up of high-capacity lithium-ion cells. These systems can power heating and cooling equipment as well as lighting, communication and entertainment systems for dozens of hours. These systems are often bolstered with solar panels on the vehicle's roof to provide passive charging, extending the length of time the system can function.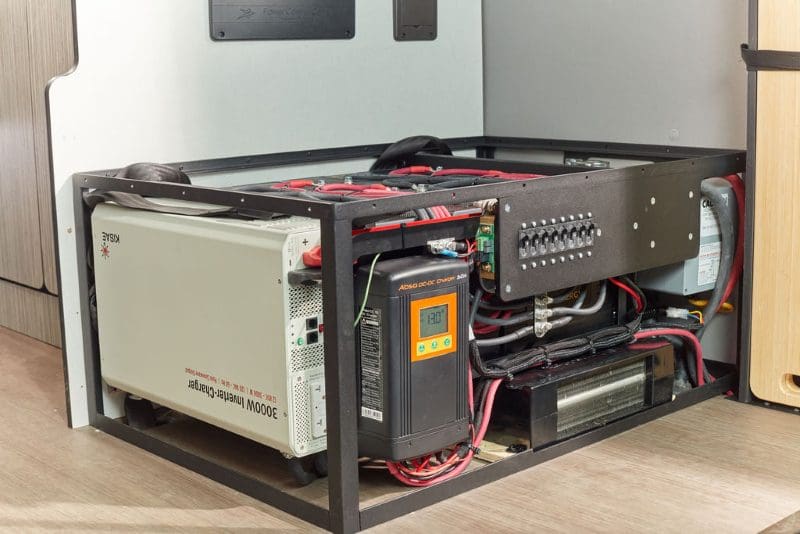 Power inverters are also used in seasonal dwellings such as cottages or fishing cabins. If you have solar panels on your roof or have invested in an energy storage system like the Tesla Powerwall, those systems include an inverter. Backup power supplies for computers also use an inverter to provide power to devices that need to remain functional. Large buildings like hospitals or data centers will have massive power backup systems, often with banks and banks of batteries and large power inverters to ensure that critical systems continue to operate in the event of a power outage.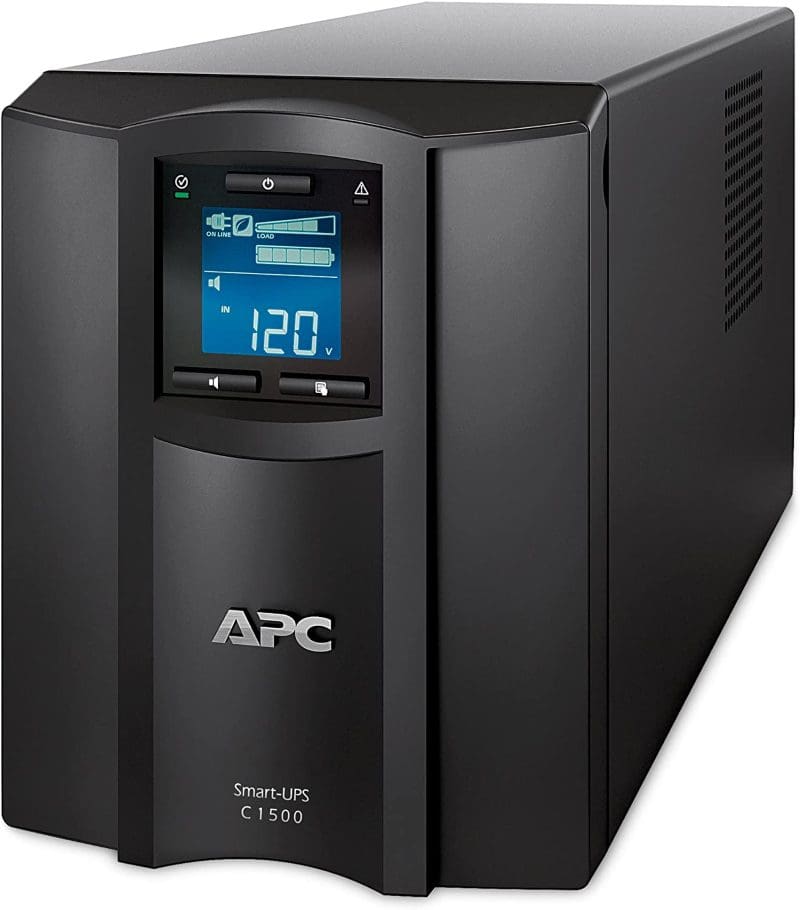 Not All Inverters Are Equal
If you need to charge a laptop during a road trip, you might have success buying an inverter from a big box, hardware or auto parts store. Most of these devices are relatively compact and can be plugged into a power port in your vehicle's center console.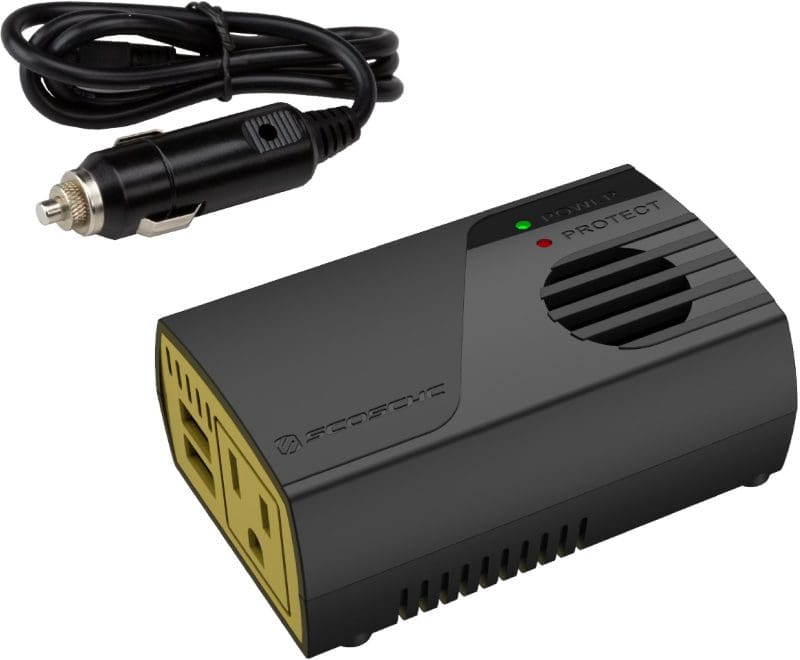 Power inverters come in two styles and are rated by how much power they can provide to the devices plugged into them. You'll need to determine how much power the device(s) you want to operate will draw. Something like a laptop charger might only need 65 or 75 watts. On the other hand, a microwave oven might need 1,500 watts to function. Add the power consumption needs of the devices you want to operate, throw in 10% for some overhead, then choose an inverter with that rating.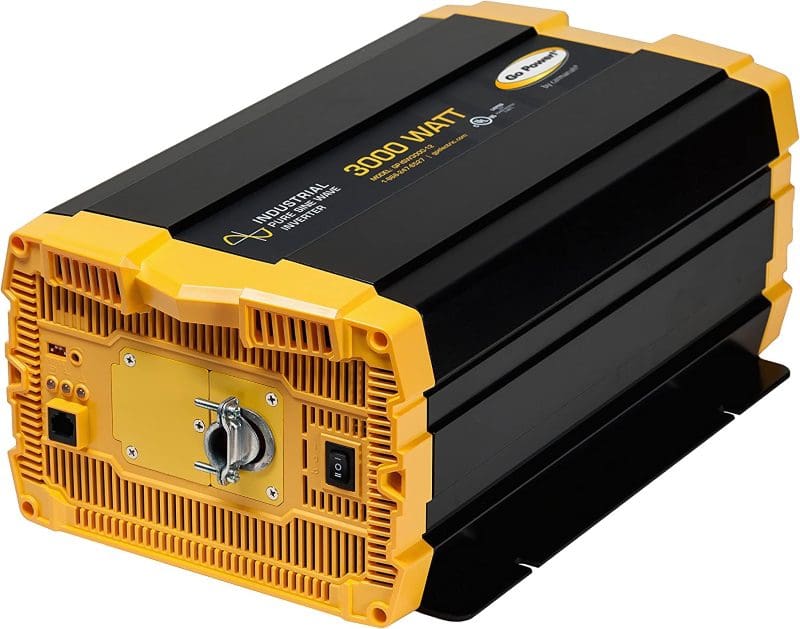 The two classes of inverters are modified sine wave and pure sine wave. The difference between the two describes the shape of the waveform they produce to drive your electrical devices. Most low-cost inverters are of the modified sine wave type. The 120 VAC feed from these devices typically doesn't look anything like the clean sinusoidal waveform that you'd find at home or at work. Typically, they have stepped waveforms, sort of like a multi-tiered square wave. As such, they are plagued with a lot of high-frequency noise. If you're running an incandescent light, the waveform likely doesn't matter much.
The better choice for a power inverter is the pure sine wave type. These solutions cost more, but the power they produce mimics what you'd find from an electrical outlet. As such, if you're powering something more complicated like LED lighting, power tools, a television, stereo or communication equipment, you'll want to use a pure sine wave Inverter.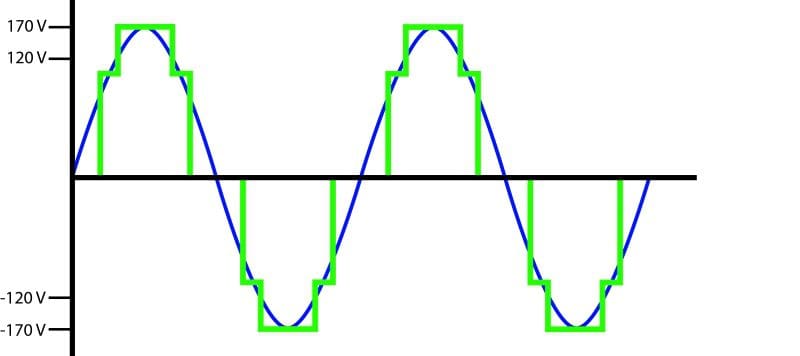 Inexpensive Versus Quality Inverters
The difference between an inexpensive converter and a high-quality one will often show up in efficiency. A high-quality inverter might offer 90% to 92% peak efficiency, while an inexpensive unit might waste more energy in heat. Better models might have control or display panels that allow you to see how much of the device's power capacity is being used. Better units might also have higher surge current capabilities, often reaching 100% of the continuous rated power output.
Expert Installation Required
Whether you want to run some small electronics in your SUV, power entertainment products in an RV or live off-grid in a conversion van, a high-quality power inverter is a great investment. Remember, high-power inverters (>300 watts) will likely require large-gauge power and ground cables. These cables will need to be connected to the vehicle's main battery or battery bank. For inverters over 1,000 watts, upgrades to the wiring from the alternator may also be required to ensure that power is delivered to the inverter reliably. Finally, all the wiring will require reliable over-current protection devices to keep your vehicle safe in the event of an accident. If you need a large power inverter installed in your vehicle, your best bet is to contact a local mobile enhancement specialist.
Lead-In Image: Thanks to Brandon Green from The Car Audio Shop in High Ridge, Missouri, for the photo of his Ford Super Duty.