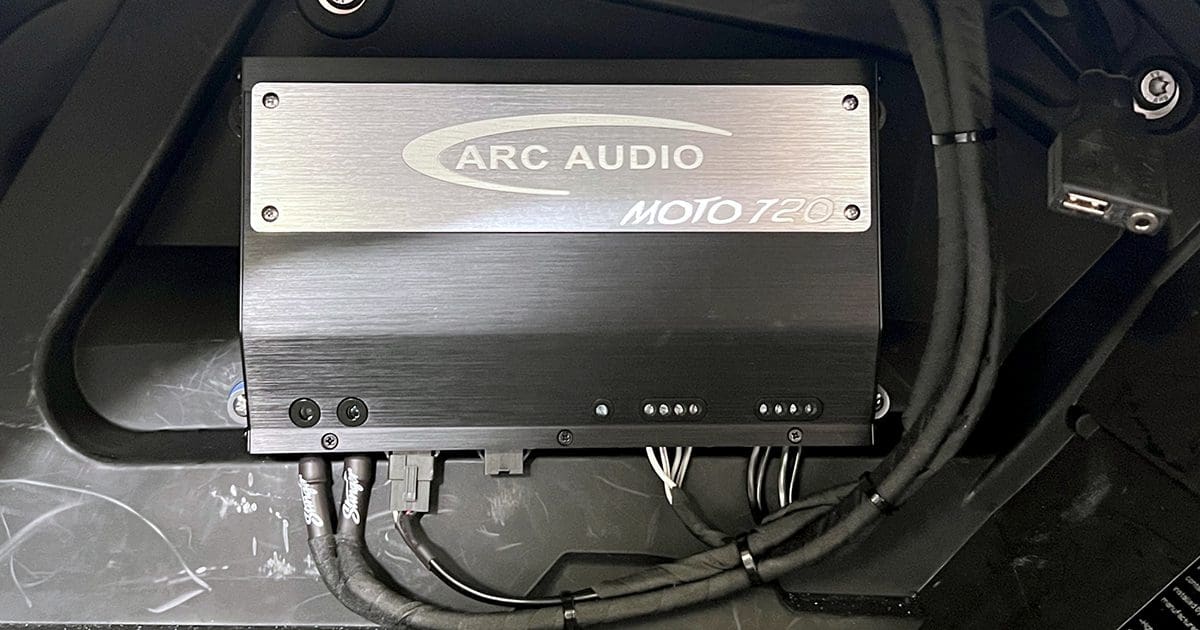 It should come as no surprise that it takes a moderate amount of amplifier power to reproduce music on a motorcycle that's audible when on the freeway. So aside from great speakers, you need a high-quality amplifier to ensure that you can hear your music. Here are a few considerations when choosing the ideal motorcycle amplifier upgrade.
Motorcycle Audio Amplifier Efficiency is Crucial
One topic often overlooked when choosing an amplifier for a motorcycle is efficiency. In terms of electrical or electronic systems, efficiency describes the ratio of how much power something consumes to how much it delivers. Electric motors, lights and, most importantly for this conversation, amplifiers all have efficiency specifications.
Amplifier efficiency is essential in motorcycle applications because the electrical system is often quite limited compared with that found in a car or a truck. The stock charging system on many motorcycles is limited to around 32 to 38 amps of current. Harley-Davidson offers upgraded alternator solutions that produce between 45 and 60 amps of current. Remember that the ignition system, lights, radio and bike control module are already consuming current. As a gross generalization, amplifiers consume about 10 amps of current for every 100 watts of power they produce. This doesn't leave much capacity for a high-power audio system. As such, choosing amplifiers that make the most out of the power they consume is crucial.
When looking at motorcycle audio amplifier specifications, the numbers are usually presented in one of two ways: efficiency at maximum power or 1/3 or 1/4 power. A good amplifier should have a total efficiency that's at least 75% to 80% at full power. The best amplifiers on the market are up to around 90% efficient at full power. Sadly, lots of amps are down around 50% to 60%. These inferior products might be rated well, but being power-hungry means they can't deliver on their claims.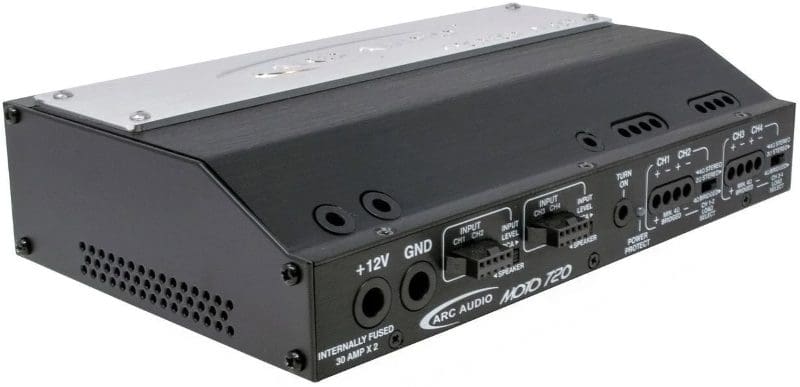 Environmental Protection
A second consideration in choosing an amplifier upgrade for your motorcycle is to look for one designed specifically to resist harsh environmental conditions. For example, vibrations from a lumpy V-twin engine can wreak havoc with electronics that aren't explicitly designed to handle constant physical oscillations. Likewise, if you use your motorcycle for long rides, the probability of running into rain is high. Therefore, you want to choose an amplifier designed to handle the harshest elements without fear of component damage or corrosion.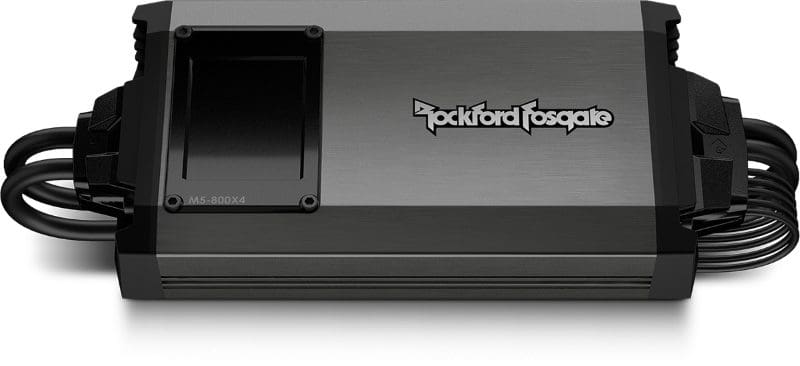 Adequate Cooling Capacity
When shopping for a reliable motorcycle amplifier, you want to look for a solution with a large enough heatsink that the amplifier can properly manage whatever heat it produces. Physically larger amplifiers have more heat sink mass, making it easier to extract thermal energy from the power supply and output switching MOSFETs in the amp. As a result, an amplifier that runs cooler will last longer than one built to be as small as possible, with minimal consideration for heat management.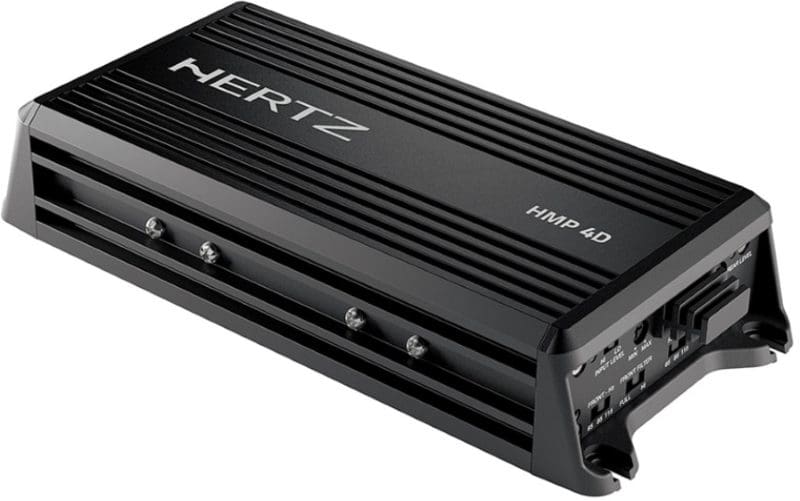 Upgrade Your Motorcycle with an Amplifier Today!
If you want to listen to your music at elevated volume levels, you'll need a well-designed, reliable amplifier for your motorcycle. Keep the above considerations in mind when you visit a local specialty mobile enhancement retailer to find the best amp for your ride.
Lead-In Image: Thanks to Extreme Audio and Motorrad Audio near Richmond, Virginia, for the photograph of this ARC Audio Moto 720 amplifier that they installed on a 2020 BMW K1600B motorcycle.