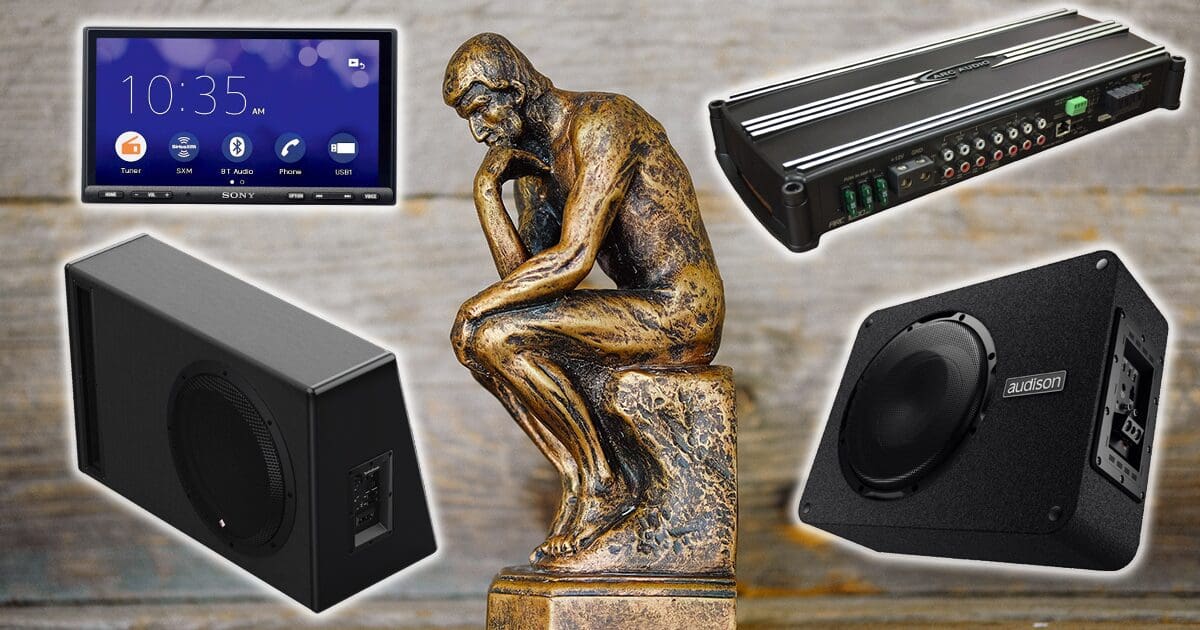 Shopping for car audio upgrades can be difficult. There are often several if not dozens of retailers in your area, with each one typically offering different solutions. Wading through the options can be difficult. This article will explain a straightforward tip for getting the best value and performance for your investment. It's as simple as "Why?"
Buying a New Car Radio
Let's look at the example of buying a new radio for your car or truck. Perhaps you have a vehicle that's five or six years old, and it doesn't include Apple CarPlay or Android Auto. Once it's been determined that a new radio is an option for your vehicle, the next step is to choose the right model. There are hundreds of options, but likely only a handful around a specific price point. Ask the product specialist what radio they recommend. Once they tell you, ask them why that's their recommendation. If they've been listening to you carefully, they should be able to share the features that meet your outlined goals for the upgrade. The radio they suggest might have a 6.95-inch screen that's easier to see than the 6.2-inch display on a slightly less expensive model. The radio might support a wider selection of digital media files like FLAC, beyond the typical MP3 and WMA formats.
Their answer will tell you whether the features they list have value. The trick to getting the best bang for your buck is to ask what the next more expensive model offers. For example, with some brands, like Sony, you might move into a radio with a much more powerful built-in amplifier, or the display might have a better anti-glare coating and be brighter. If you won't be adding an external amp to the system, the high-power built-in amp is a worthwhile investment.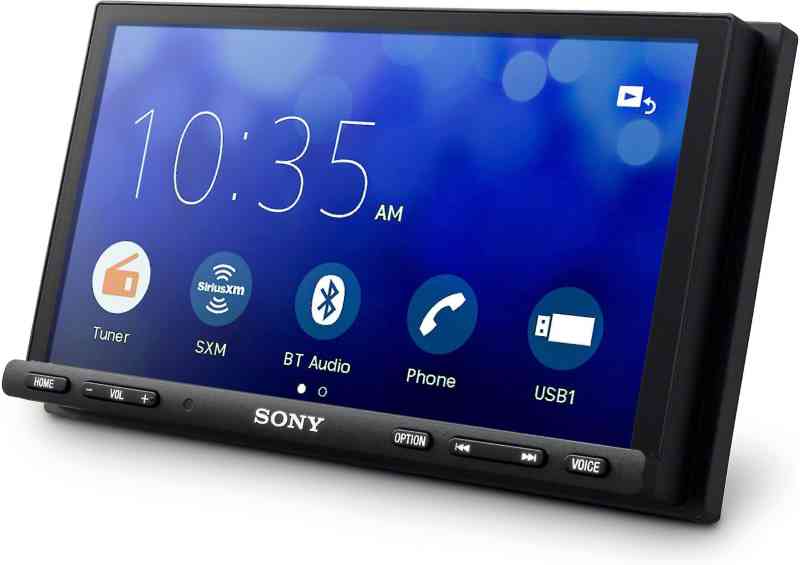 Shopping for Car Audio Speakers
Buying speakers is more complicated than buying a radio because it's a challenge to quantify performance benefits. Let me start by saying that there is a list of clearly defined features that will improve the sound quality and accuracy of a speaker. Start with a budget goal. If you have $600 to invest in new speakers, listen to some options that the product specialist suggests around that price.
When auditioning speakers, you're listening for clarity. Voices and instruments should sound natural. There shouldn't be any emphasis in any region, and no frequencies should be missing. If one speaker produces more midbass than another, this may be a drawback if you'll be using a subwoofer. You want the speaker to deliver as flat a response as possible – this is the sign of quality engineering.
Once you've had a listen, ask the retailer why they suggest those speakers. A midrange speaker (like a 6.5-inch) might have a rubber surround in the lower price range instead of a foam design. It might have a 1.25-inch voice coil instead of a 1-inch, so it can physically handle more power. It might have a cast basket instead of a stamped-steel unit. Cone materials aren't a significant determining factor in speaker quality. Most properly engineered speakers have the correct balance of mass, rigidity and damping – as such, treated paper, damped polypropylene or a composite cone can all deliver good sound.
I'd want the speaker to be built in a factory with strict quality control standards and thorough test procedures to ensure that each unit matches the original design. As such, speakers built using machines to dispense adhesives and jigs to align and assemble components trump the notion that hand-built is better.
Some technologies can dramatically reduce distortion with higher-end speakers, especially at higher output levels, to measurably improve performance. For example, ask whether the speaker has a shorting ring in the motor assembly. Does it have a copper cap on the T-yoke? Does it use a flat spider? Is there a coil configuration technology like XBL2 to increase linearity? How large is the voice coil? What's the driver's Xmax specification? How much real power can it handle? When integrated correctly into a design, all of these features will reduce the distortion a speaker adds, making make your music more precise and more accurate.
Ask to see the frequency response graphs of the speakers you have in mind. They should be flat within a few dB from 200 Hz up to where they will cross over with a tweeter. From about 80 to 200 Hz, more affordable speakers might have a small bump in this range, showing a higher-Q design. High-end speakers should be flat through the lower midrange, indicating they are designed to be used with a subwoofer and sound tighter and more controlled, especially at high volume levels.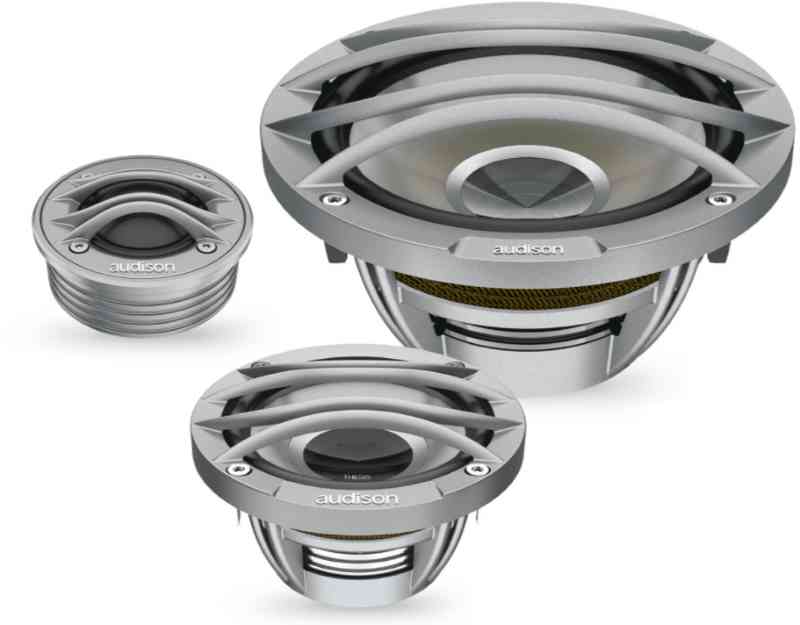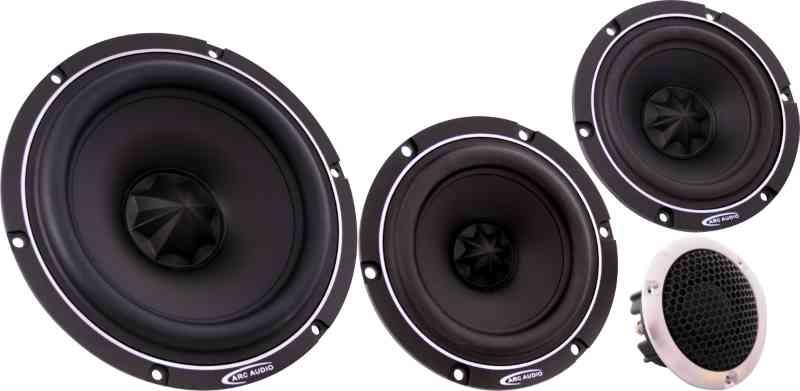 Car Audio Amplifier Shopping
Picking the best amplifier for your audio system upgrade starts with determining how many channels you need. A monoblock is a good solution if you need an amp for a subwoofer. With that said, if you already have subwoofers, the product specialist will need to ensure that they can be wired to a load that maximizes the amplifier's capabilities. A pair of 4-ohm subs won't make the most of an amp rated to produce full power into a 4- or 1-ohm load.
Don't get hung up on power ratings, especially if they aren't quantified with the ANSI/CTA-2006-C label. Many amplifier companies don't rate their products using an output level that contacts 1% total harmonic distortion and noise. As such, those numbers are comparable to a product from a company like Rockford Fosgate or ARC Audio.
Specifications beyond the power ratings can be tricky as well. When provided with confidence, THD+N specs can tell you a lot about the clarity of the amp. A typical mid-level solution might have a spec of 0.02%, while something exceptional might be 0.002%. If measurements aren't made in accordance with a standard like ANSI/CTI-2006-C, the numbers might not be accurate.
The signal-to-noise ratio spec falls under the same criteria. A mid-level amp might have a 1-watt S/N ratio spec of -78 dB, whereas a high-end amp might be -90 dB. You want a number that's as low as possible (more negative) in all regards.
Physically inspect the amp before you buy it. For example, does it have a high-mass heatsink to ensure that it will run cool, or does it use a fan? If it's a fan-cooled design, make sure the fan is drawing air across the switching and output devices and not just blowing air randomly into the case – the latter does very little to keep an amp cool.
We fall back to our original suggestion of asking why the product specialist is suggesting a specific amplifier solution. It should, of course, have the correct number of channels for your system's needs, have good specifications and be at the right price point. When you listen to it on their display board or in a demo vehicle, there shouldn't be any noticeable hiss from the system – that's a sign of a low-quality, poorly engineered design.
Picking the right amount of power for your speakers or a subwoofer can be a little tricky. If you have an amplifier that can produce more power than the speakers can handle, there's a risk of damaging the speakers. If you don't have enough power, there's a risk of damaging the tweeters. In most applications, something around 50 watts is a good upgrade from a stock system at a modest price point. Seventy-five to 85 watts should be adequate for most mid- to upper-level speakers; 125-150 watts is starting to push a set of high-end midbass drivers hard. For subwoofers, it all depends on how much bass you want. For argument's sake and to keep things simple, shoot for an amp that's within about 20% of the ratings on your subwoofers. You don't need 1,200 watts if you have a pair of 300-watt subwoofers.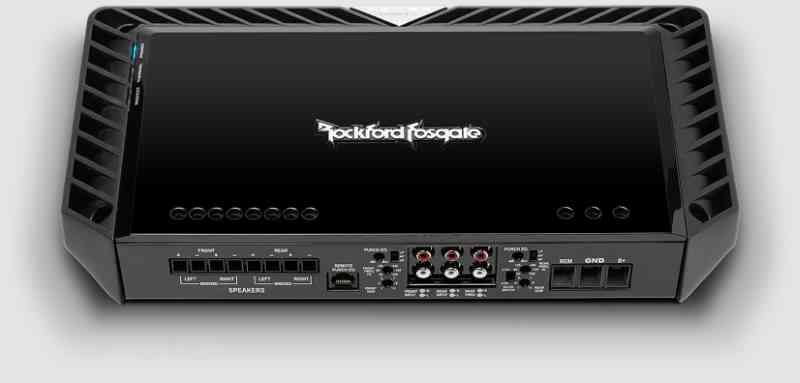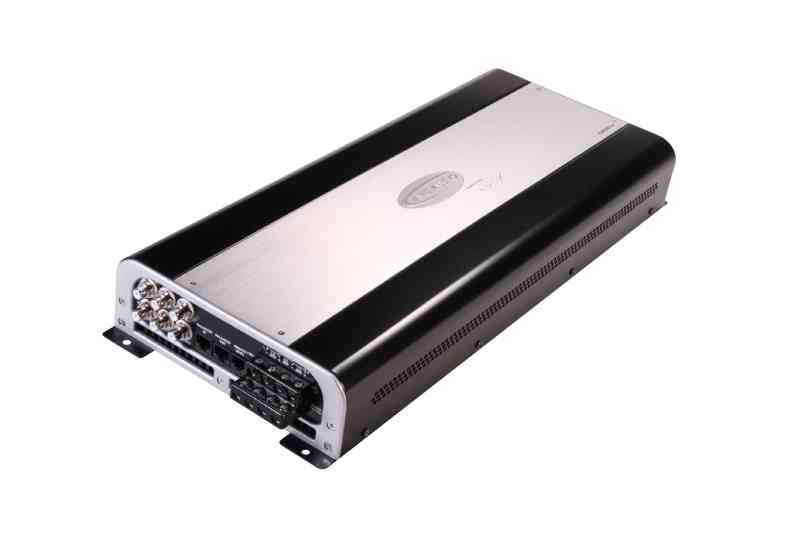 Picking Great Subwoofers for Your Car Stereo
Subwoofers are just speakers designed to produce low-frequency information. All the rules that apply to speakers apply to subwoofers. With that said, picking the best sub for your car or truck starts with determining how much space you have for the enclosure. If you want an under-seat subwoofer solution for a pickup truck, then a pair of 10-inch deep, 15-inch subwoofers aren't an option. One or two shallow-mount subwoofers might be ideal. Have the shop run simulations of the subwoofers you have in mind with the enclosure you'll be using. The internal volumes are typically available from the manufacturer's website if it's an off-the-shelf enclosure. The shop can usually provide a good estimated volume if it's a custom enclosure. Remember, you want the subwoofer to play low-frequency information with excellent efficiency. A single 10 in a ported under-seat enclosure might produce more output at 35 Hz than three 10s crammed into that same space. The same philosophy applies to spare tire well enclosures and ones that fit into the corner of the trunk. The subs you choose must match the enclosure.
Be honest about your expectations when buying subwoofers. For example, if your friend has an SUV with four 12-inch subs in an enclosure that fills the back, you aren't going to get the same amount of bass from a single 10-inch driver. If the shop has a demo vehicle, ask to listen and find out whether it produces the bass level you want. Keep in mind that if you want a pair of 2,000-watt Rockford Fosgate Superwoofers, you'll likely need a pair of amplifiers to drive them, along with electrical system upgrades to feed those amplifiers. Those upgrades might include a battery bank and an upgraded alternator and will need a significant amount of large-gauge wiring.
At the other end of the spectrum, some excellent ready-to-go amplified subwoofer solutions will warm up a stock system with no fuss and muss. Solutions such as the Audison APBX 10 AS2 and Rockford Fosgate P500-12P are good examples of small and large drop-in amplified subwoofer solutions. Don't underestimate a well-designed powered subwoofer enclosure – some are very impressive.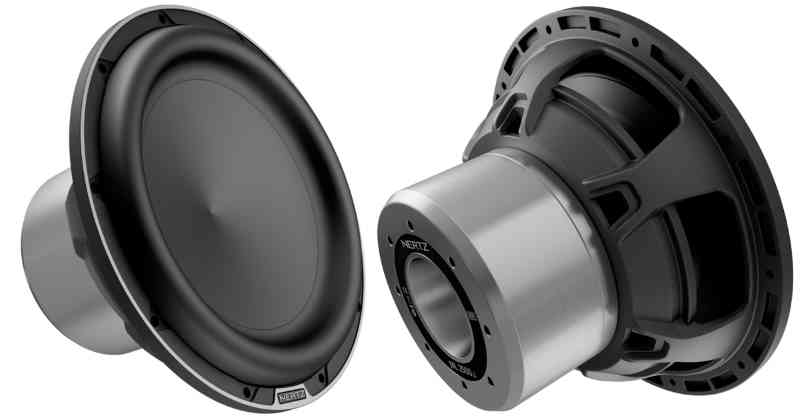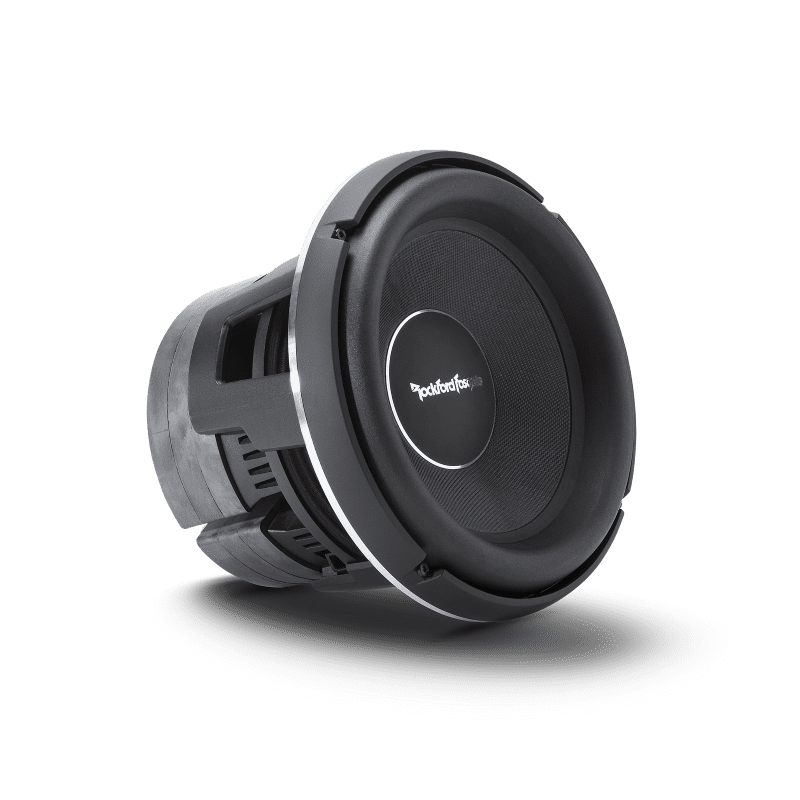 Shop in Person and Ask Questions
When you plan to spend your hard-earned money to upgrade your car audio system, our top tip is to shop in person at a reputable specialty mobile enhancement retailer. Start by browsing the shops' websites in your area to find out about the solutions they offer and see examples of their work. Then, plan a time to visit the shop and talk with one of their product specialists about the upgrades you want for your vehicle. The better you can define your goals, the easier it will be for them to provide a solution.