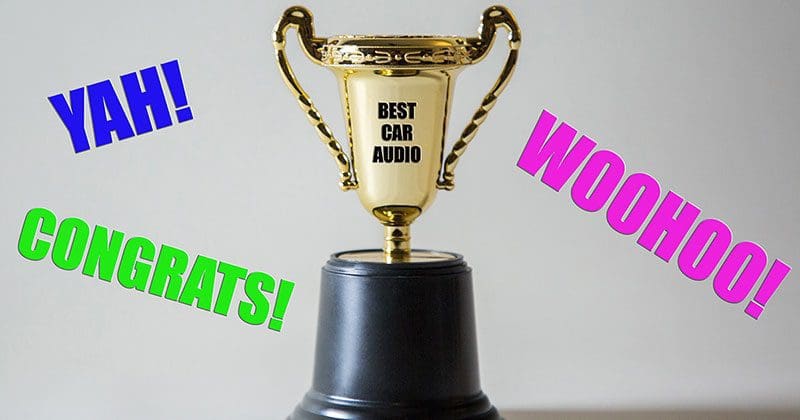 When it comes to car audio, what does being the best mean? Is the best amplifier one that makes the most power, adds the least noise, has the most features or is housed in a compact chassis that fits into your center console? Do the so-called best speakers produce a lot of bass or feature exotic materials? Does the best subwoofer play the lowest, or is it the one that'll be the loudest? Describing something as the best is overused and imprecise. If you have even the vaguest understanding of electronics and the laws of physics, you might even see this adjective as a warning signal to keep looking.
We Want You to Have the Best
If you read any number of the hundreds of articles here at www.BestCarAudio.com, then it should be very clear that our focus is on premium products, world-class customer service and a desire to provide our readers with a genuine understanding of how mobile entertainment equipment works. We take pride in the research that goes into the content we create. It's our goal to educate consumers about the products and services available for their vehicles.
If you spend any amount of time on social media, you'll see manufacturers, distributors and retailers describe their car audio products and services as being the best. Describing something this way is an absolute statement. It is intended to imply that their solution is of the highest performance available. With more than 30 years of experience in the mobile enhancement industry, I can usually give you five reasons why their statement is invalid or, at least, incomplete. Does that mean the product can't still be a great solution? No, it might be excellent. The question is, is it truly "the best"?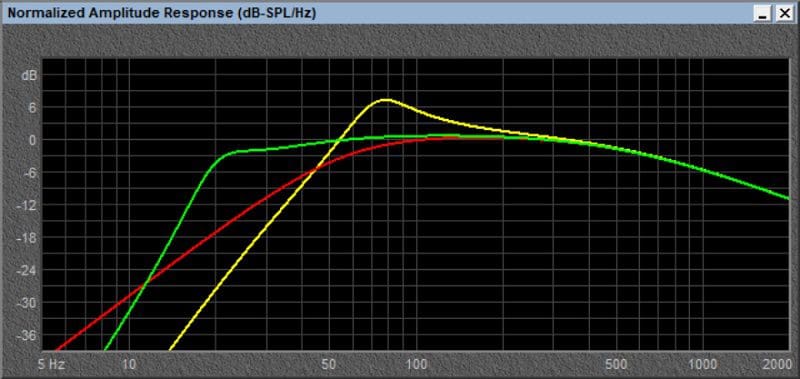 What Is the Best Car Audio Amplifier?
If you put a gun to my head and asked, "Dave, what is the best car audio amplifier?" I couldn't give you a straight answer. Are you looking for the best sounding amplifier for subwoofers, for midrange drivers or one for SPL competitions? Does the amp need to be under a certain price point? Does the size of the amplifier matter? How many channels does it need to have? Is digital signal processing important? Do you care about after-sales support and a warranty?
I've had the fortunate opportunity to audition some of the most prestigious amplifiers ever created. Some of these amplifiers have five-digit price tags or have been calibrated by hand to reduce distortion at the expense of efficiency at low levels. Connected to my reference speakers in my lab, I know which of these would proudly serve as my benchmark, which ones offer exceptional performance for their price and which are nothing more than a feat of marketing nonsense housed in a fancy case.
I was talking with a friend last week who had just taken possession of an $8,400 four-channel amplifier for a client's vehicle. After listening to the amp, he asked me how it could sound so much better than anything else he'd ever heard. I've dedicated a disproportionate amount of time to researching what separates one amp from another. The bottom line on this discussion was that the amplifier adds very little distortion or noise to the signal. In terms of competing products, this amp is likely an order of magnitude better than almost anything else currently available. Is it, therefore, the best amp available? Well, it isn't if you are on a budget. It's also huge, and that might pose a problem. With that said, it seems it's pretty darned amazing.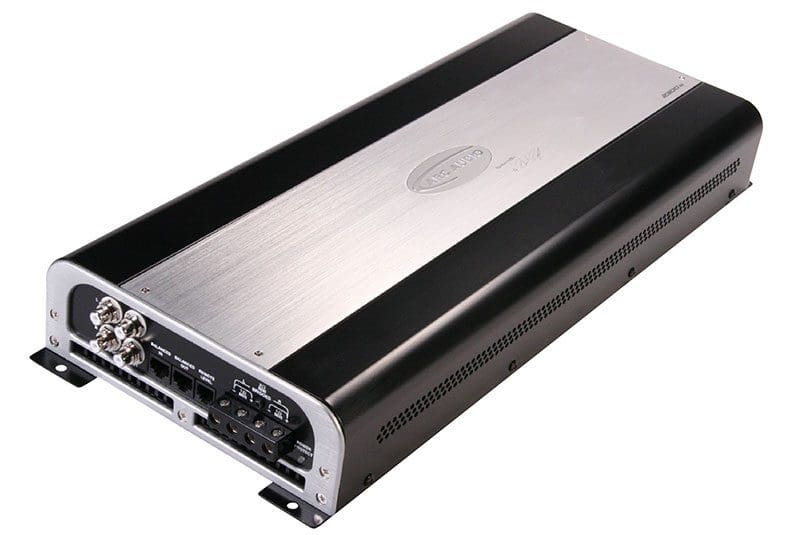 What Are the Best Car Audio Speakers?
Another question that comes up time and time again is about the best speakers. Whether I'm browsing a high-end home audio group or reading questions and comments on Reddit (and shaking my head), I see people asking about the best speakers for their cars. I usually offer up a high-quality solution involving a three-way speaker set that runs about $2,400. I've heard a lot of speakers that cost a lot more, but they don't play louder and all add more distortion to the signal than these. Sadly, the reply to my suggestion is that it's too expensive. Weird; I thought they asked for the best.
While it seems that many in the mobile electronics industry don't know this, the quality of a speaker is absolutely measurable. Its ability to handle power, how far the cone can move (and thus how loudly it will play), its mechanical and electrical linearity versus cone position, its efficiency and frequency response and how much distortion it adds to the signal are, or at least should be, part of the design process.
I often refer people to the JBL Synthesis website with a suggestion to read the development white paper on their innocent-looking 4367 Loudspeaker. If you can grasp the effort put into the design of the 15-inch woofer and the 3-inch compression driver, then you'll quickly learn about what to look for when choosing speakers for your car, assuming you want the best.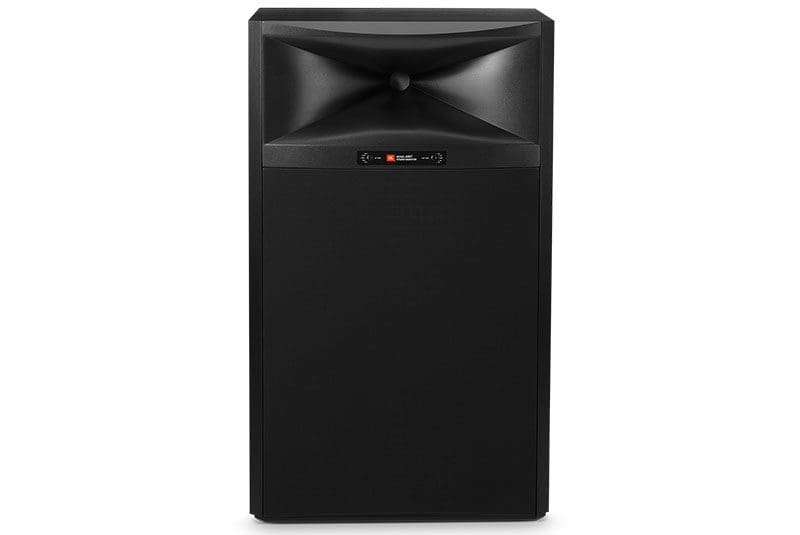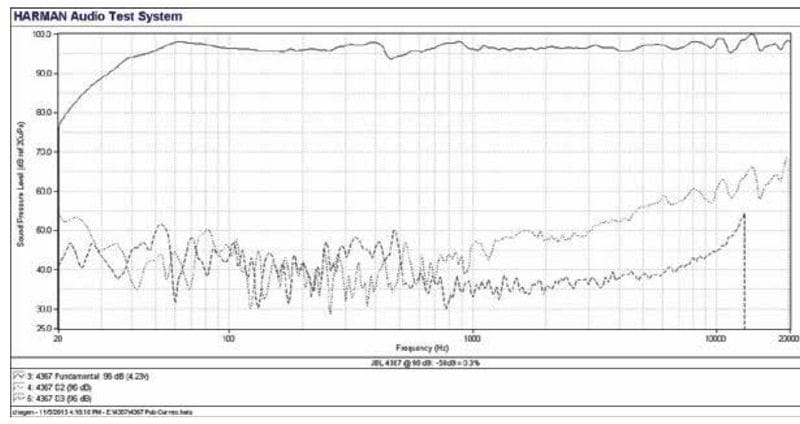 Train Your Ears to Learn What is The Best
The last comment I'll make before closing is about people who make statements like, "This is the best subwoofer I've ever heard." In looking at the products associated with that sentiment, my first thought is typically, "Wow; you need to audition more subwoofers." I'm not trying to be arrogant – that's not my style. Not everyone is fortunate enough to have auditioned more than 100 different subs under very controlled conditions. I understand that completely.
Now, that person's statement may be true, if you consider that they truly think it's the best of all the subwoofers they've ever heard. Regardless, even with that taken into consideration, the usefulness of the statement remains questionable. Think of it this way: The first car you drive is the best car you have ever driven. What if that's a Ford Tempo? (Sorry, bad flashbacks to the '80s.)
If you want to choose the right audio products for your car, truck, boat or motorcycle, get out there and start auditioning. Go to shows and cruises and ask to listen to people's systems. Learn what separates the good from the great in terms of performance and, most certainly, search through the hundreds of articles here at www.BestCarAudio.com to learn why you hear what you hear. As always, Happy Listening!