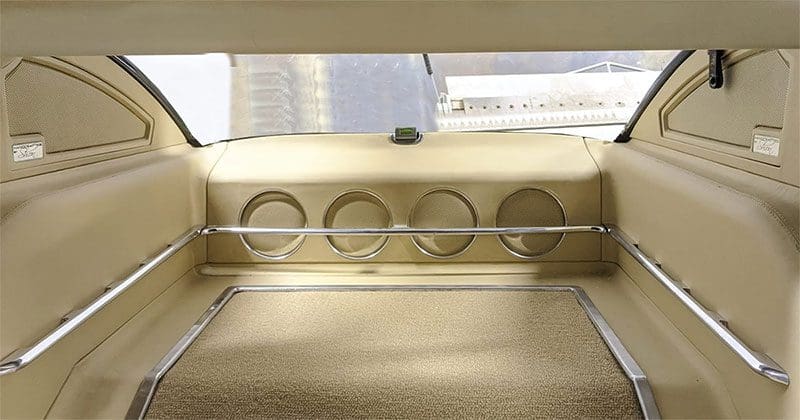 In the '80s and '90s, the target demographic at a car stereo shop was men ages 18 to 24. Guys would work to upgrade their cars with subwoofers, pull-out CD players and lots of speakers in hopes of having the loudest audio systems in their group of friends. Not coincidentally, during that time magazines ran advertisements for products with outrageous cosmetics, promoted by scantily clad women. Fast forward a few decades, and the typical client is likely the same person, but their goals and expectations have matured significantly. So let's look at the typical client for a reputable mobile enhancement retailer today.
Drivers Want Safe Ways To Use Their Phones
One of the most common types of client visiting car stereo shops these days has a 10- to 20-year-old vehicle and wants to upgrade the technology in that car or truck. It might be a Chevy Monte Carlo, Ford F-150 or a Porsche 911. In almost all cases, they want to add a Bluetooth hands-free solution that will let them make phone calls without having the phone in their hands.

Another popular upgrade is multimedia receivers that include Apple CarPlay and Android Auto smartphone integration. Along with hands-free calling, these technologies allow the driver to send text messages using voice commands. They can also search for navigation instructions to a destination almost anywhere in North America using Waze, Google Maps or Apple Maps (the latter only when using an iOS device). Finally, of course, streaming audio is another popular source of music these days. CarPlay and Android Auto include dedicated apps for Spotify, Amazon Music, Pandora, iHeartRadio and Tidal, to name a few.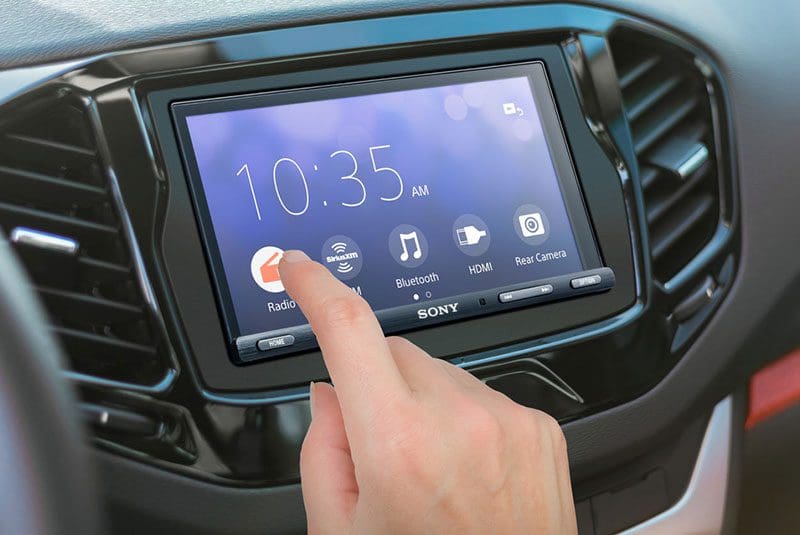 In most cases, installing a new multimedia receiver is the solution to these upgrade requests. We've covered the basics of buying a new radio in our Car Radio Buying Guide. That guide includes details on radio sizes, features and functions. If there's a single takeaway from the article, it's that we recommend that before you buy a radio, test it on a display board. All models aren't as quick to respond to commands, nor do all of them have intuitive interfaces. Oh, and make sure you connect your phone to the radio to test smartphone integration, as well as Bluetooth hands-free calling and audio streaming. Unfortunately, not every phone is compatible with these technologies.
A few companies, such as AIS and ZZ-2, offer smartphone integration upgrades that will work with the factory display and controls in your vehicle. Check with your local retailer about whether these products are available for your vehicle's year, make, model and trim level.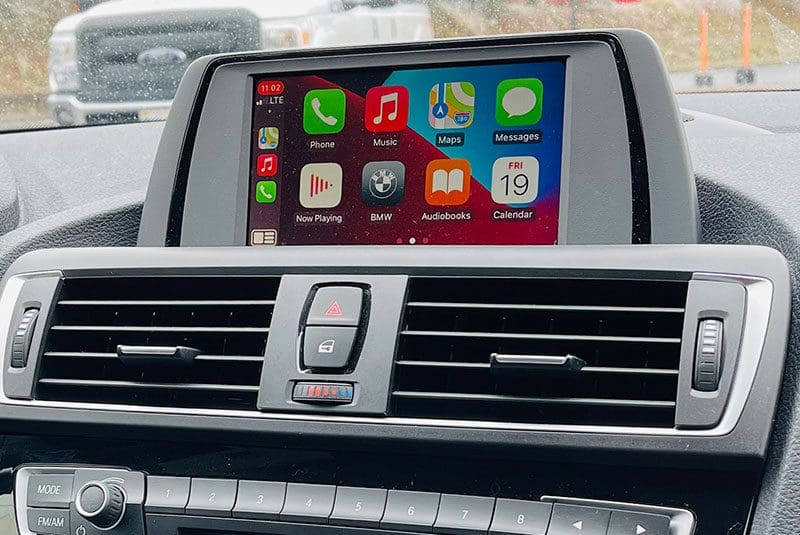 Raising the Bar for Realistic Sound
Back in high school, most of us had a Walkman or, for the slightly younger crowd, a Discman. It was rare to see someone who had upgraded the headphones that came with these devices to something that offered better performance, but it did happen. These days, high-end headphones are a multi-million-dollar industry. As such, more and more people have a higher benchmark for what their music should sound like.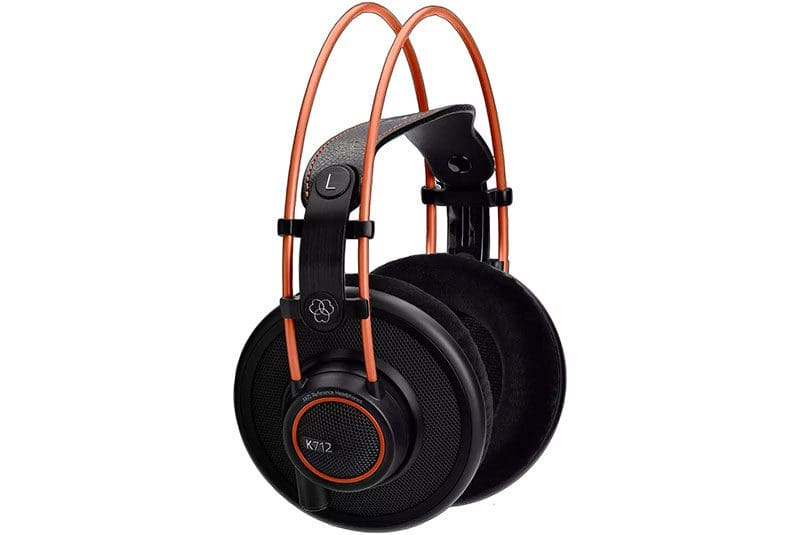 The philosophy around wanting better sound from our entertainment systems hasn't changed, but the customer has. The younger crowd is less likely to visit a stereo shop for an upgrade and more likely to try to do it themselves. The results vary from "Hey, nice work!" to "How is your vehicle not on fire?" Partnering with a specialty mobile enhancement retailer is the best bet for those who want predictable results from their investment. These shops have the products, integration solutions and, most importantly, the training to ensure that you get the best performance possible from the upgrades you choose.

A proper audio system upgrade will start with the installation of sound deadening material to reduce noise transfer into the vehicle. Just like treating the listening room in a high-end home audio or theatre system, this is a crucial step in delivering great sound.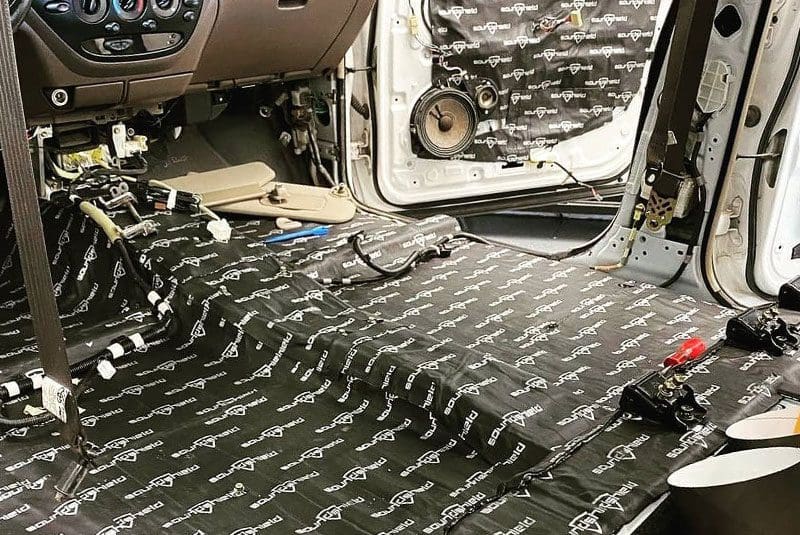 The next step in a great audio upgrade is to choose a subwoofer system to help reinforce the bottom octave or two of the music you enjoy. Even the most premium factory-installed sound systems from Bose, Bowers & Wilkins, Bang and Olufson, Lexicon, Burmester or Mark Levinson have difficulty playing music below 35 or 40 hertz. That's an entire octave (or more) that you're missing out on. As such, synthesizers, drums, a timpani or purely computer-generated sounds will be missing, and you may find the audio system lacks emotion and impact. Can you imagine watching a movie without feeling the bass impact from an explosion or a helicopter landing? The same goes for listening to your favorite music.
Subwoofers come in all shapes and sizes, and a reputable retailer can design a solution that delivers the bass you want without taking up valuable storage space in your vehicle. The subwoofer system can be configured to blend in with the rest of the speakers in your car or truck and provide the extension you want. They don't have to be set to wake the neighbors or rattle the rearview mirror.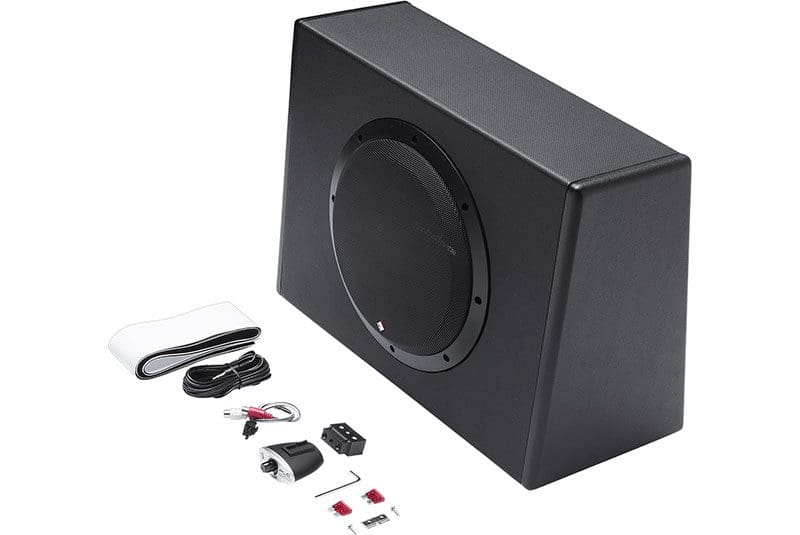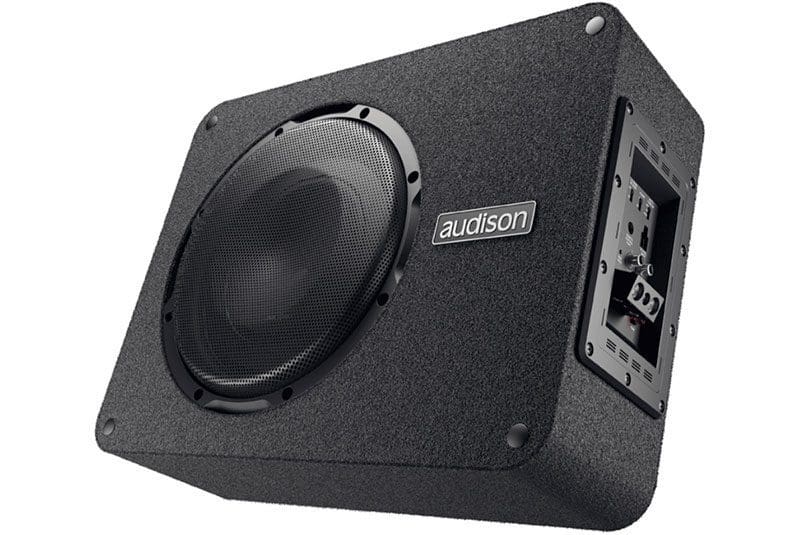 Seeking Clarity Through Upgraded Speakers
Once you've addressed adding a subwoofer system, the next step is to upgrade your speakers and add an amplifier. New speakers reproduce audio signals with improved clarity and, when powered by a high-quality amplifier, allow you to play the audio system at higher volume levels. When buying speakers, or more importantly, picking from the options on the display at your local car stereo shop, be sure to audition them. Yes, they'll sound different when installed in your vehicle, but that doesn't mean you shouldn't make sure they sound great. Harshness, unnatural tonal balance or too much midbass emphasis is only going to be exaggerated once the speakers are integrated into your car or truck.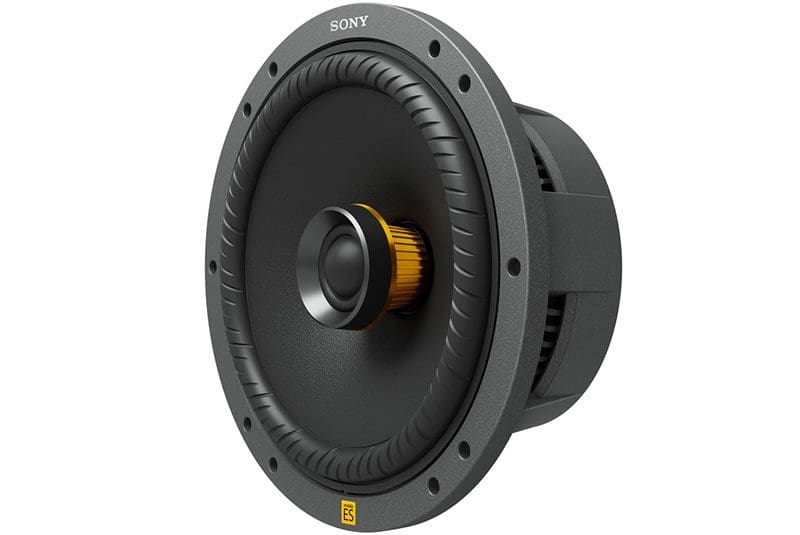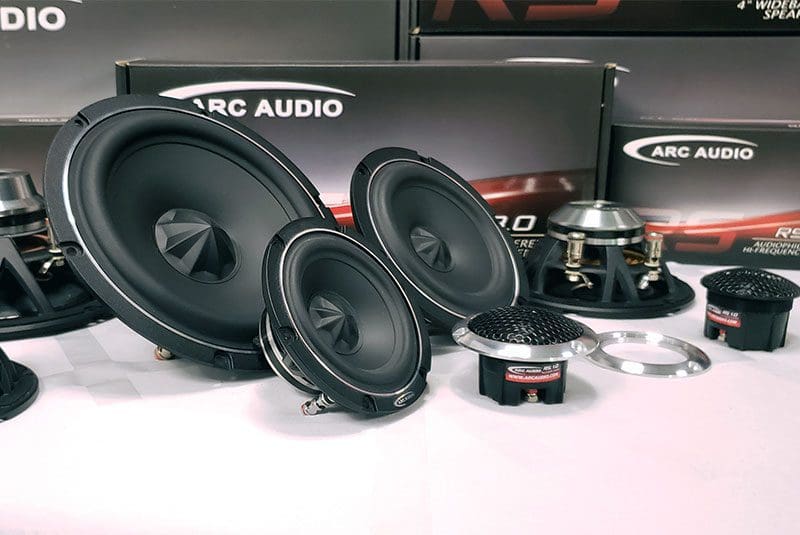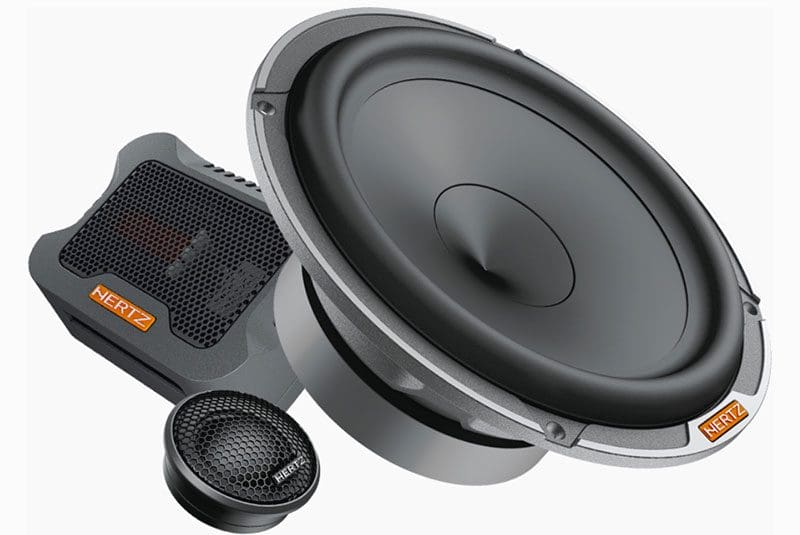 They Care Enough To Include System Calibration
Digital signal processors are a necessity when it comes to delivering great sound in your vehicle. The acoustics in our cars, along with unequal path lengths to speakers, wreak havoc on imaging and staging. Having your audio system configured and calibrated using a DSP by someone intimately familiar with the process is crucial to experiencing your music the way the engineer who mastered the recording heard it. Proper instrument and performer placement on the soundstage, along with neutral and accurate tonal balance, are only achieved when the equalization, signal delay and crossovers are set properly.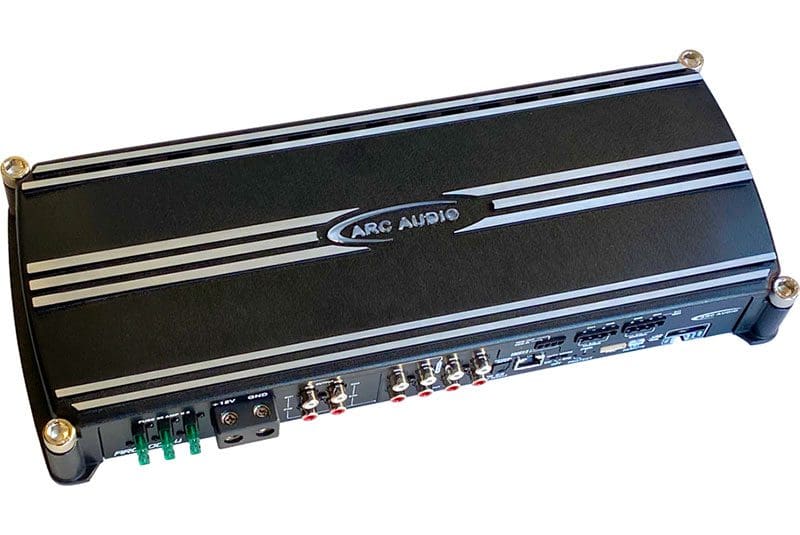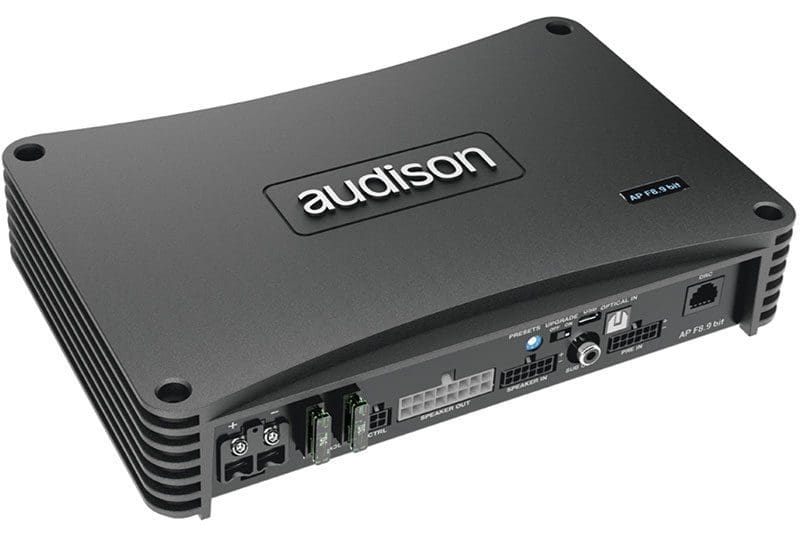 They Seek Perfection in Design and Integration
Another observation about today's car audio upgrade landscape revolves around system design and integration. Many car audio shops can install a set of speakers or replace a radio. Fewer have the skills to design a proper custom subwoofer enclosure. Even fewer again have the tools and training to configure and calibrate a digital signal processor properly.

Finding a shop that can do this all properly and execute the installation in a way that makes the upgrade look like a part of the vehicle rather than a bolted-on afterthought is, well, truly rare. Our point: You're going to have to have to shop for the right company to work on your car or truck. You want it to be treated with respect while it's in their bay, and you'll want an audio upgrade that sounds magnificent and functions reliably. The process may take some time, but partnering with a genuine professional is worth the effort.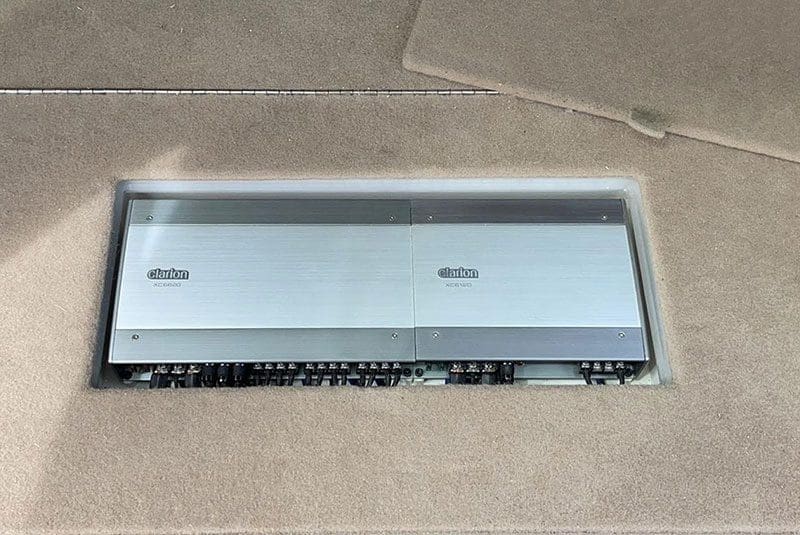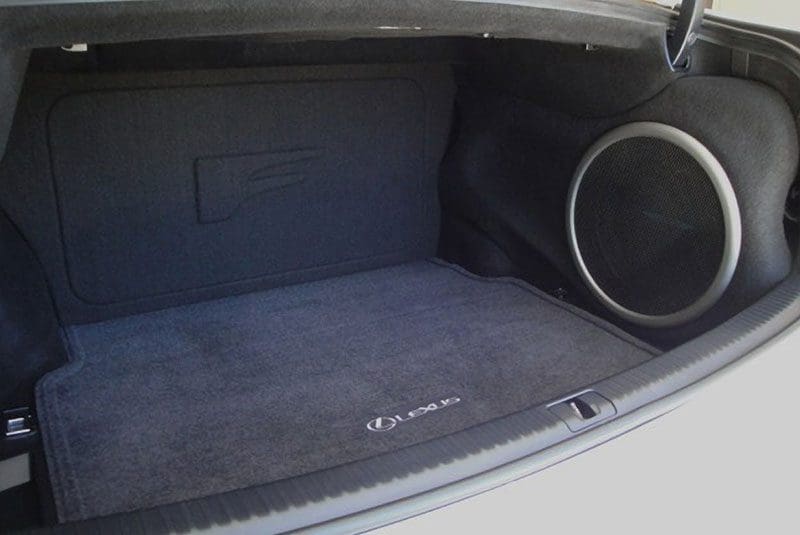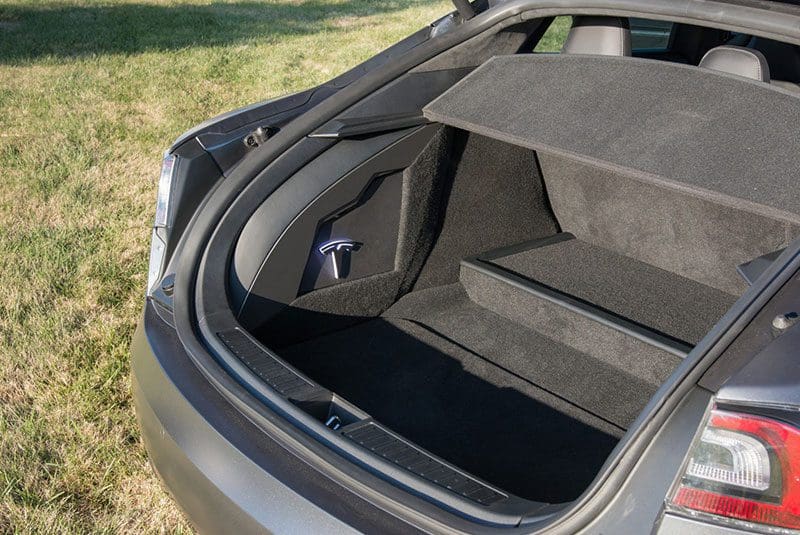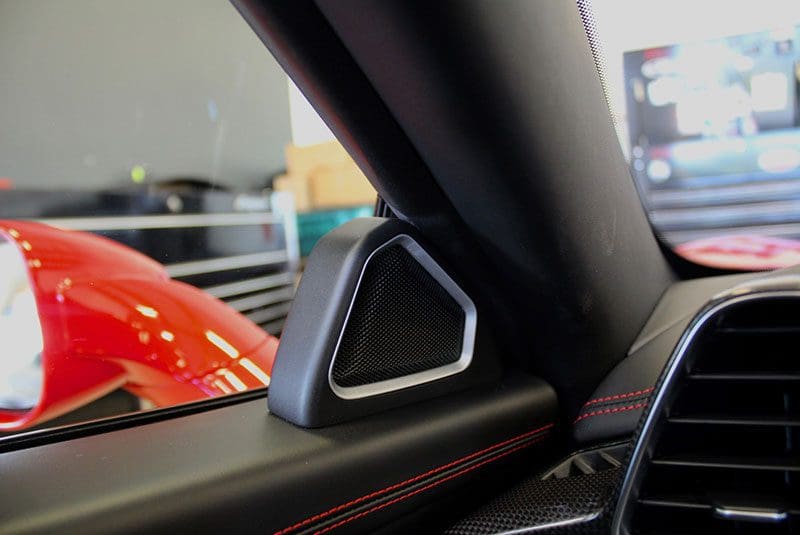 They Crave Precision in Speed Trap Detection
For those with a heavy right foot, upgrading a vehicle with a radar detector and laser defense system is an excellent investment. The latest technologies offer exceptional long-range sensitivity to all types of police radar. At the same time, their digital processing helps to reduce or eliminate false alarms from adaptive cruise control and collision avoidance systems. Of course, you have many options when it comes to having these systems integrated into your vehicle. The display and control panel can be attached to your dash or center console, or you can work with an expert who can create custom mounting solutions that make these a part of your vehicle interior. The same goes for laser shifters. Vehicle-specific acrylic mounts help to conceal these pods and make them nearly invisible.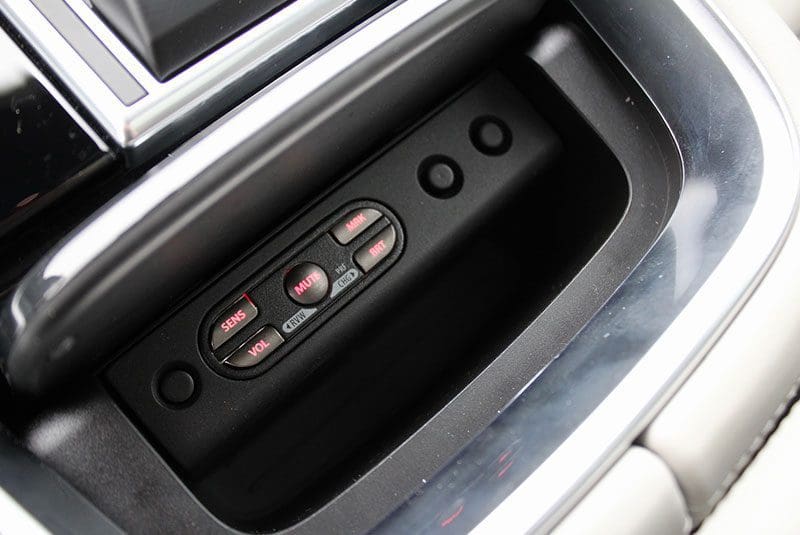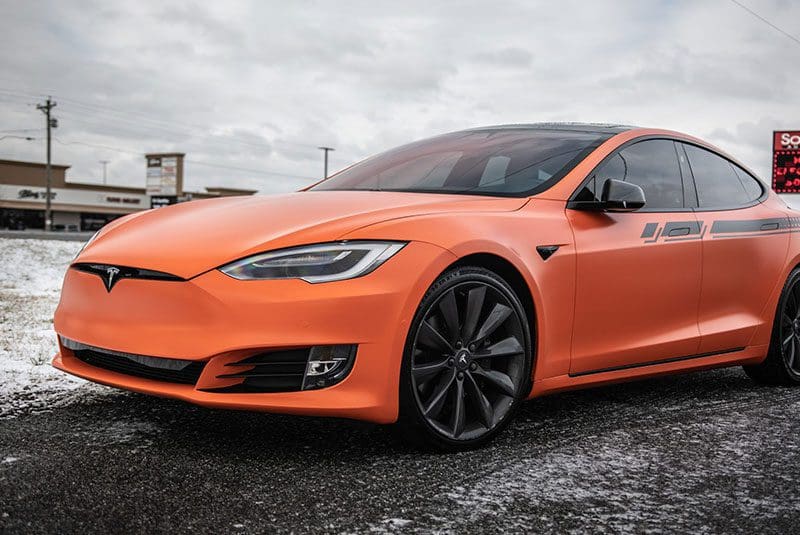 They Want Their Vehicle Treated with Respect
We could go on and on about how installing a remote car starter is crucial to its reliability and how the wiring for a dashcam should be run carefully around airbags. We think you get the message that high-quality car audio and accessory upgrades are now something a more mature client is after. Invest the time in choosing the right shop that offers the right products and solutions to work on your vehicle.
Lead-in Image: Thanks to Shon Besharah of 6Thirteen Auto Design near Ottawa, Ontario, for sharing this image of a custom vehicle interior and subwoofer system he created.