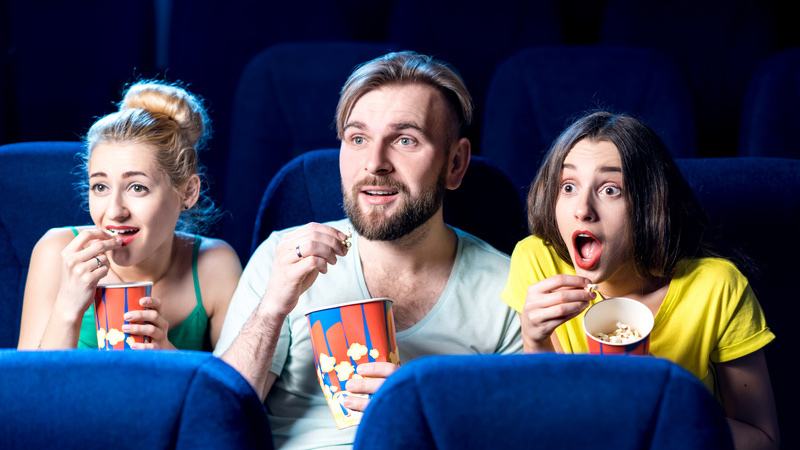 If you have ever been to a movie theatre, you have probably experienced what is known as surround sound. There are at least five discreet audio tracks encoded into the film you are watching, and most also include a Low-Frequency Effects (LFE) channel. The purpose of these audio channels is to allow the source of each sound to be directed to a particular location in the theater so everyone can enjoy a realistic experience, no matter where they are sitting.
This is what has brought about the introduction of surround sound processing to the automotive world. It is relatively easy for an audio system designer to set up a realistic listening experience from a single listening position using equalization, precise output level adjustment and signal delay. Even when you sit much closer to one speaker, careful tuning can make the music appear to come from an imaginary speaker array all across the soundstage.
The Front Stage
For mobile audio enthusiasts, much of our efforts in system design and tuning go into the creation of the front stage. This term describes the speakers that are installed in front of us and their locations. We can use signal processing to adjust the output of each speaker so the music sounds as if it is coming from the center of the dash, even though you are sitting on the left side of the vehicle. The problem with these adjustments is that they only work for one seating location. The passenger often suffers with less-than-ideal frequency response and most of the music seems to emanate from the right side of the dash. For realism, this is less than ideal.
Sound-steering Technology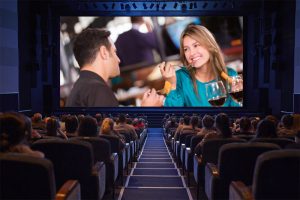 Most movie theaters have dedicated left, center and right speakers behind the main screen. Including the center channel allows the audio producer to fix the position of voices and effects in a specific location relative to the screen. If someone is being interviewed and is centered in the image, their voice will most likely be reproduced by the center speaker only. If they move across the picture, the level of their voice decreases in the center and increases in one of the left or right speakers relative to their position. Even if you are sitting on the far right side of the theatre, voices and sounds are steered for incredible realism.
Surround Sound in Cars and Trucks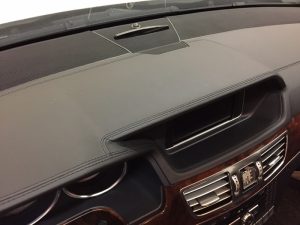 Think about how well the ability to steer sound works in a theater when you are in a less-than-ideal seating position. Now think about your vehicle. You are sitting much closer to the left-side speakers. You will hear sound from them before anything from the right speakers, and those sounds will be louder. Your music will seem to come from the door or left side of the dash.
By including a center channel in the middle of the dash, the system designer can route audio signals that are equal in amplitude in both left and right channels to the center speaker. To improve the accuracy of the system a step further, those signals are also removed from the left and right speakers. The result is a system that reproduces music evenly across the dash from both the left and right seat. Music sounds great from the back seats as well.
Rear and Side Speakers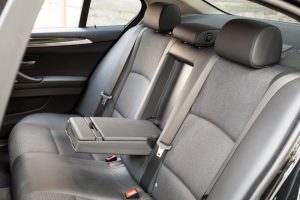 In our movie theater, the rear or side speakers are primarily used for special effects. A helicopter or plane flying into the scene from behind us is a good example. In modern movie production, that information is hardcoded into the surround channels.
Because we are only listening to two-channel audio (left and right) in our vehicles, there is no opportunity for the music producers to direct specific sounds to rear channels. However, complex signal processors from companies like Bose and Harman do an excellent job of extracting audio information that is suitable for the rear speakers. Sophisticated algorithms can also produce an increased sense of soundstage width in systems with speakers in the rear doors. Rear deck speakers add a sense of ambiance and room size to the performance. How they analyze the relative phase and amplitude of signals within the stereo recording is simply amazing. So, too, are the results of their efforts. Your music can appear to come from spaces beyond the boundaries of your vehicle.
Mix it Up
OK, we admit that the title of this article is click bait. We are talking about upmixers here. An upmixer, by definition, takes a number of audio channels (in our case, two) and turns them into a greater number of channels (usually six). If we feed an upmixer left and right signals, it can generate left, center, right, left rear, right rear and subwoofer output signals. Some upmixers provide eight channels: left, center, right, left side, right side, left rear, right rear and subwoofer. Many OEM systems use these 7.1 systems with great success!
You sold me! Gimme, Gimme, Gimme!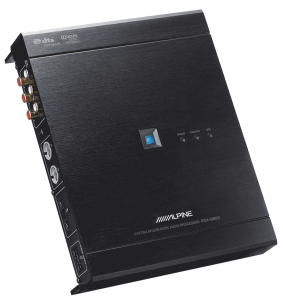 When it comes to the aftermarket, the options for upmixers are limited. Some people have mucked around with using computers or tablets with external sound cards, but the interface is clunky and frustrating. On top of that, you don't get a radio tuner, there is no backup camera input and you can't add SiriusXM. Tablets look cool, but they are not ideal for use in vehicles.
The Alpine PXA-H800 processor (and companion RUX-C800 controller) includes Dolby Digital, Dolby Pro Logic II and DTS Digital Surround decoding. This processor will generate a genuine center channel signal with audio information that is removed from the left and right channels.
Audiofrog hasn't been shy about the fact that they are working on a new signal processor that is specifically designed to create a realistic center channel and surround channels. The solution is called Multiseat Stereo. Unlike most systems that use versions of DTS or Dolby Digital, Audiofrog has partnered with PerfectSurround to create a system that is free from phase artifacts.
Confused? Don't be. In a nutshell, PerfectSurround does a better job of steering sound than other processing systems. The results are more realistic and provide better bass focus in the front of the vehicle. There is no firm release date as yet, due to patent applications and all that business stuff, but keep your eyes peeled.
The Future of Great Mobile Audio for Everyone
If you and your co-pilot both love great car audio, then a mobile sound system with a correctly processed center channel is an easy way for both of you to enjoy a realistic performance from any position in the vehicle. If your car or truck came with a surround sound system, visit your local mobile enhancement retailer to find out how they can upgrade it with better speakers, more power and tuning that matches your listening preferences.
If you are designing a new system, then keep an eye out for new processors to arrive on the market. The future of mobile entertainment that sounds realistic for everyone in the vehicle will be based on upmixers.