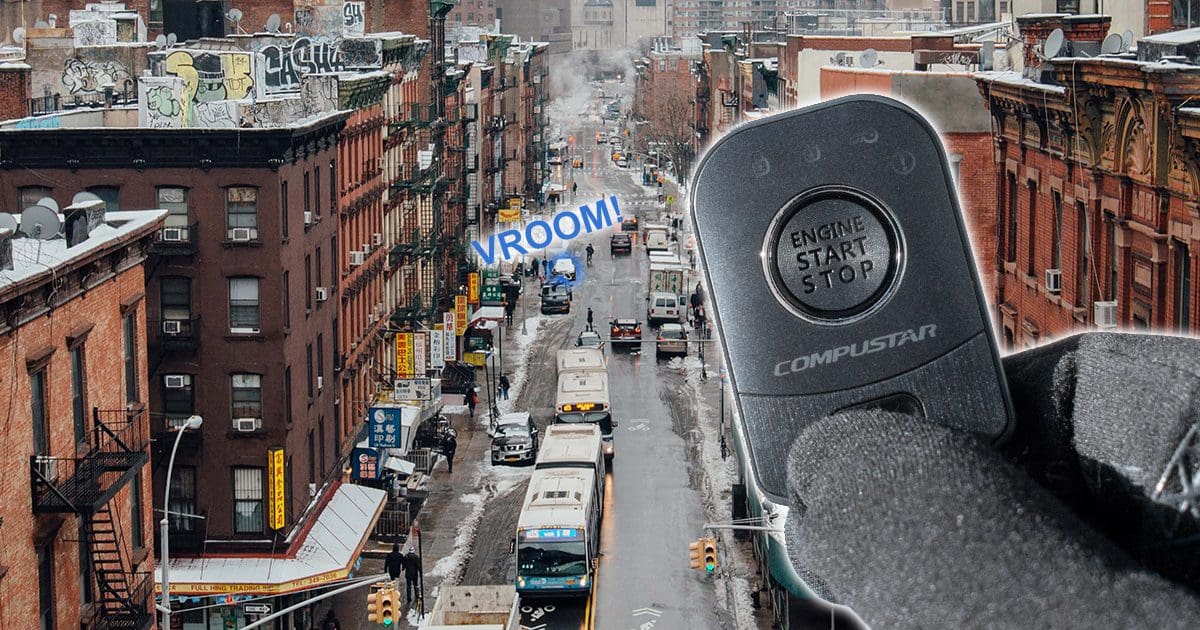 When choosing the best car starter for your car or truck, remote starter range is one of the most important factors. When you visit a mobile enhancement retailer to ask about purchasing a system to start your vehicle from the comfort of your home or office, their top priority should be to quantify where and how you'll be using the system. In this article, we'll discuss the options available to let you start your vehicle.
What Is Remote Starter Range?
We should kick this off with a definition of a remote starter range. If you have a radio frequency key fob for a factory-installed or aftermarket car starter, its range is defined as the distance between the vehicle and the maximum distance away that the remote functions reliably.
If you're using a remote that came with your car or truck, you might find that 200 to 250 feet is about all you get, so long as you can see the vehicle. If you enter a building or home, that distance may be reduced to less than 100 feet. Why is this distance so short? Well, vehicle manufacturers try to minimize service visits. The remotes they provide have low-power transmitters so that the battery lasts as long as possible – often for several years. Conversely, aftermarket systems focus on performance and convenience. You may have to change a battery once or maybe twice a year, but you can often be 10 times as far away from your vehicle or deep inside a building and still be able to activate your car starter.
Why Is Car Starter Range Important?
The purpose of a remote car starter is to give your vehicle some time to start warming up or cooling off the interior when it is cold or hot out. If it's minus 10, starting a car when you walk out the door of a shopping mall will only give you about a minute of run time. If you can start the vehicle just when you are next in line at the cash register, the vehicle will have four or five minutes to run and its interior will be much more comfortable. Without enough range from your remote, you aren't getting the full benefit of your car starter purchase.
Car Starter Remote Options
Companies that develop car starter hardware use radio communication technologies to transmit signals from a key fob to the controller in the vehicle. The most basic remotes use amplitude modulation transmission. This is the same technology that AM terrestrial radio uses. AM broadcasts don't offer the best noise rejection since the signal is sensitive to noise interference. Remotes that use AM transmission typically provide a maximum of 1,000 to 1,300 feet (300 to 400 meters) of range under ideal conditions.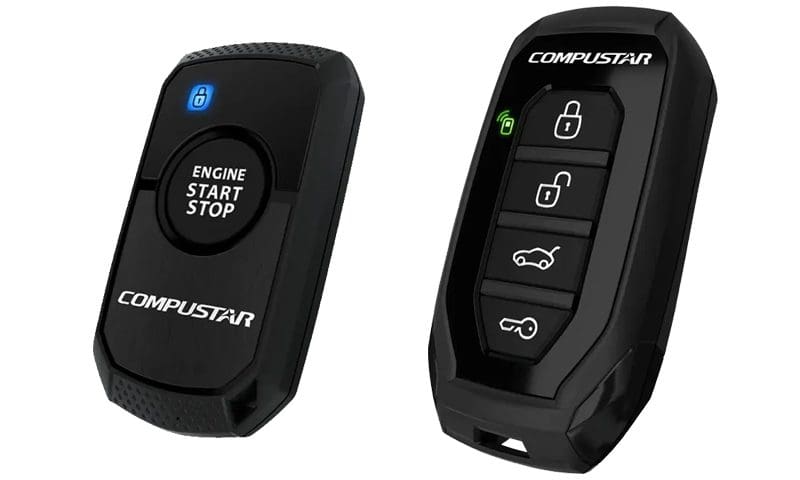 Stepping up from AM communication, we find remotes that use frequency modulation communication technology. Just as you hear less static on an FM radio station than on an AM station, the commands broadcast by a key fob that uses FM signals are more likely to reach the controller in your car or truck. FM remote range varies from brand to brand, but you can expect 2,500 to 3,000 feet (750 to 900 meters) of range under perfect conditions.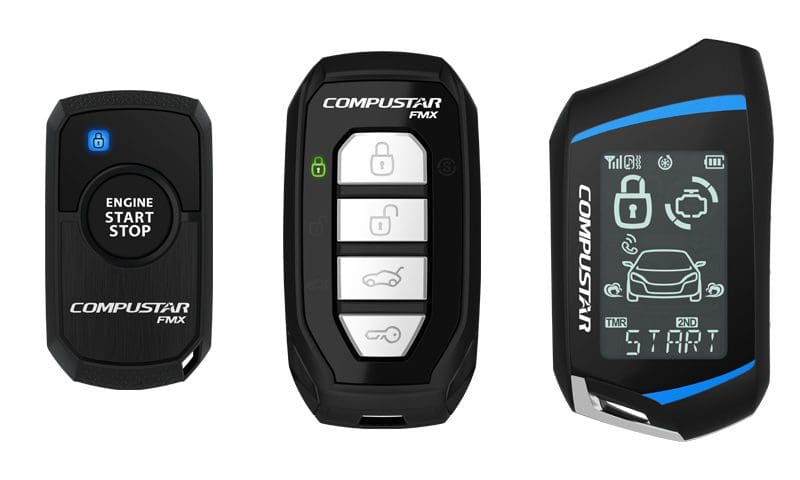 The best remote starter remotes use a technology called spread spectrum communication. This data transmission technique is a variation on frequency modulation where copies of the command are spread across a range of frequencies. The receiver can pick up any of the signals and execute the command. Remotes that use spread spectrum communication offer 1 to 3 miles (1.6 to 4.8 kilometers) of range under ideal conditions, depending on the brand.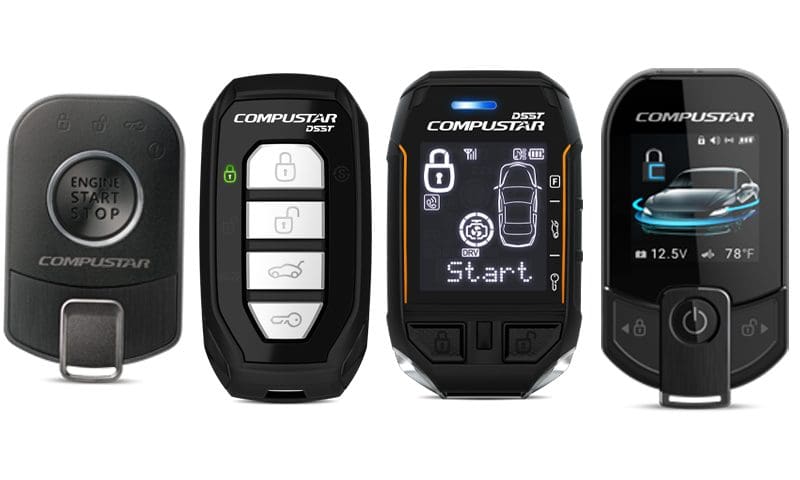 What if You Need More Remote Starter Range?
Without exceeding the signal transmission limits imposed by the Federal Communications Commission, there is a limit to how much range is available from a radio frequency remote. So if you work in a large office building, hospital or factory and still want to be in communication with your vehicle, what do you do? A telematics system like DroneMobile is the perfect solution for these conditions.
DroneMobile uses the cellular data network to communicate with your vehicle. You use an app on your smartphone to send commands over the internet, which are then relayed to your vehicle over the cell phone data network. You could be several miles away or on the other side of the state; because the system uses the internet, your location doesn't matter. You can also log into the DroneMobile website from any internet browser to send commands. As long as your vehicle can connect to the cellular network, you are in complete control of the car starter system.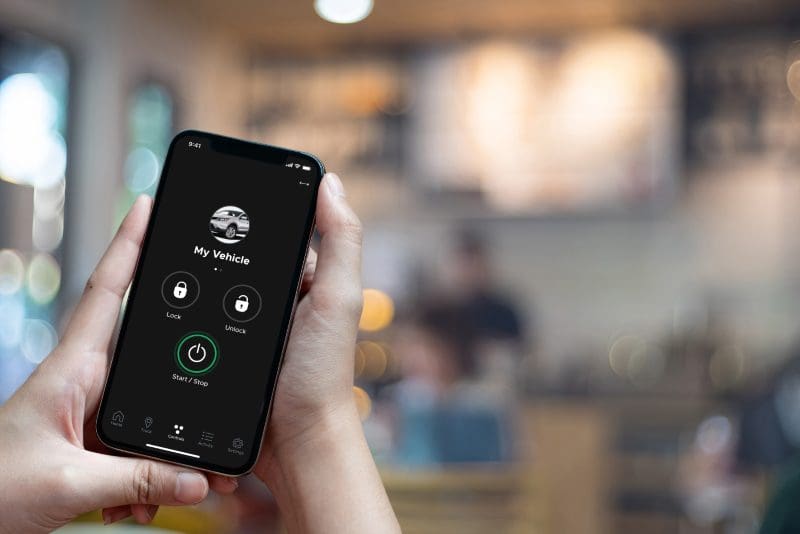 How To Shop for the Best Remote Solution?
Before you visit a local specialty mobile enhancement retailer to purchase a car starter, spend a few minutes thinking about where you will want to use the system. Do you live in a home where the car is parked in the driveway, in an apartment building with underground parking, or is the vehicle parked a block away in a busy residential area? How much range do you need at work? Are you in a small store with the vehicle parked out back, or do you work in an office tower in the heart of a big city? Think about how long it will take to get to your car, then make sure you can start the vehicle early enough that the climate control system can help make the interior more comfortable. Have this information ready when you go shopping, and you'll be infinitely more likely to get enough remote starter range.