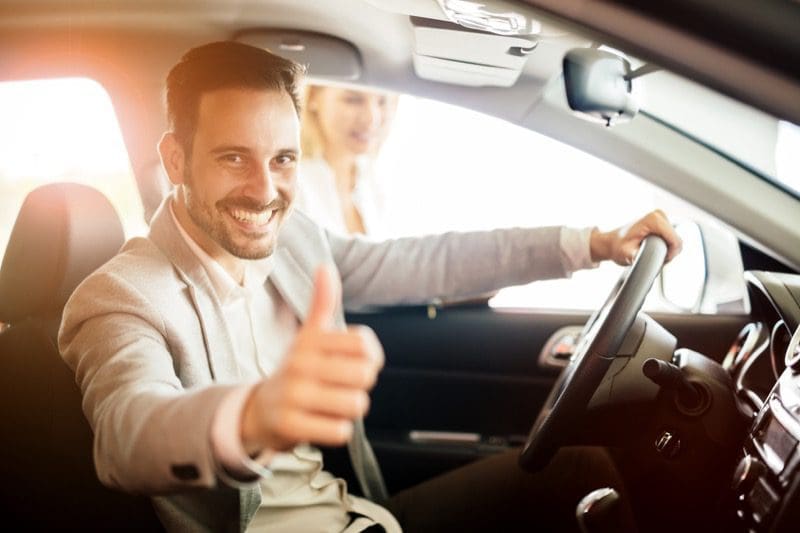 The car audio industry has changed a lot since I first got into it while in high school. A mere (cough) 30 years ago, CD players were just becoming popular, most aftermarket car radios were pull-out designs and the public didn't have access to the Internet. OK, that's a small list of the differences between now and then, but for those of us who have been in the industry for more than a few decades, it sure definitely seems like we have to work a lot harder to make a living.
I thought it might be fun to share a lighthearted look at how some car audio retailers across North America perceive their interactions with their customers. The following is a list of 10 items that retailers want you to know before you go shopping for a mobile electronics upgrade — and a bonus item that will help keep your installer happy!
1. Have a budget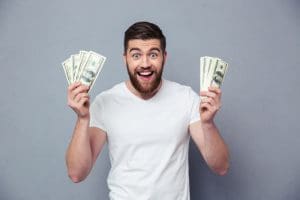 It would be unlikely that someone would go to a mobile enhancement retailer without some sort of goal in mind. It could be a fact-finding mission on upgrading the stereo in their car or truck, or they may be searching for the best shop in the area to install a remote car starter. Even if you don't know what the project will cost, having an idea of your budget limits will help the retailer guide you toward a solution.
I get it: How can someone expect you know what a product or service costs before you research it? You may think a remote starter costs $100 (they cost a lot more than that). That's fair. If you're researching prices, tell the salesperson that you are on a fact-finding mission. This will change the information they present to you. Rather than trying to qualify your needs, they'll explain the basic costs associated with adding a starter to your car or truck. You'll quickly find that being forward with them helps them give you a lot more relevant information.
At the other end of the spectrum, let's say you are shopping for an audio system upgrade. You'll need to know your performance goal as well as a budget. Are you thinking about spending $3,000, $6,000 or $12,000 for amps, speakers, a signal processor, subwoofer and installation? Do you want something that "sounds better," or do you have a premium home audio system and want to replicate that in your vehicle? Sure, your budget may change as you learn more about the available options, but at least you have a starting point. A good retailer will show you products and solutions (including installation options) that match your budget, then let you know which benefits are available with a slightly larger investment, or which features or performance you'll lose if you spend less.
If the retailer doesn't have a good idea of what you want to spend, they may start with a $1,000 head unit, $1,500 amplifier and a $2,500 set of speakers. Many times, this can scare off or embarrass clients who had a total budget of $1,500. Nobody wants anyone to be embarrassed. The retailer also runs the risk of showing you products at a performance level that doesn't match your budget, leaving you disappointed in the performance of the presented options.
A quick example from my friend Luke: If you walk into a jeweler looking for a $500 Movado or Citizen watch, do they slap a $100,000 Mille on your arm just in case you found an extra $99,500 in your other pocket?
2. Good labor isn't cheap; cheap labor isn't good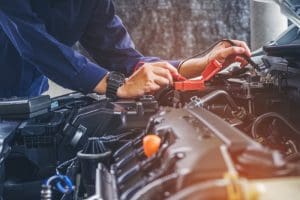 A good mobile electronics installation technician will have invested many years into honing his skills in order to be proficient in properly integrating solutions into your vehicle. Technicians of this caliber work efficiently and are trained in processes that optimize the performance and reliability of the components they install.
Those technicians who choose to demonstrate their proficiency may participate in the Mobile Electronics Certified Professional (MECP) program. MECP is the only program of its kind and provides a tangible measure of a technician's training and capabilities. Look for MECP technicians when you go shopping for someone to work on the electronics in your vehicle.
For store owners, the reality is that there is a shortage of technicians in our industry. In order to keep those who are qualified happily employed, they need to be compensated properly. What does this mean to the consumer? To have someone who is properly trained work on your vehicle is going to cost money. In the long run, having someone do the job right the first time can save you a lot of money compared with the potential damage and frustration associated with having to repair a butchered project.
Shopping for an upgrade for your car should include shopping for a qualified technician. Think of this process like shopping for someone to restore a classic car. You want someone who will complete the project and have the end result look and perform exactly the way you want.
3. Good products are expensive to design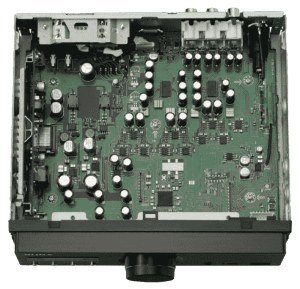 Sometimes it's hard to determine the value of one product compared to another. Take a remote car starter system as an example. If you look in the carton, you'll see a plastic case with a number of connectors on it and a bunch of wire harnesses. There's no way to determine if the components used on the circuit board inside are any good or if the design will be reliable. The same goes for radios, amplifiers and speakers. Unless you have specific training, looking at a product tells you very little.
Another stumbling block in choosing truly great solutions is weeding through the marketing materials provided by a manufacturer. I was just looking at a press release from a new speaker company and they talk about two or three different speaker cone technologies that are supposedly great. However, they didn't talk about the performance or linearity of the motor design, how each speaker in the series is designed to work with the rest or any of the available installation options. Sometimes, knowing what's missing tells you more about a product than what is provided.
Companies that develop truly great products spend money on design, engineering, testing, quality control, marketing and dealer training to ensure that every aspect of the product will function reliably and that the people installing these products know how to get the most performance possible out of them. It's pretty rare to get a significant deal on something and expect it to perform identically to a product that costs a lot more. With that said, some companies mark up the price on their solutions to make people think they are better. A good retailer can help you sort out the real features from the fluff.
4. Please leave the amp settings alone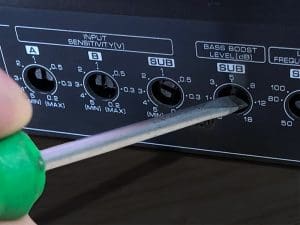 They say that a little knowledge can be a dangerous thing. In the world of mobile electronics, nothing could be truer. Case in point: There seems to be an ongoing battle between installers and vehicle owners when it comes to adjusting the sensitivity (gain) controls and bass boost on amplifiers. Yes, turning up the gain does make the system louder at lower volume levels. The problem comes when you decide to turn the volume up to full. Now, the amplifier will distort like crazy and you risk damaging your speakers.
If you aren't happy with the way your system is performing after the installation, talk to the salesperson or technician. It could be that you don't have enough power or need more subwoofers. Please don't adjust the settings on your own.
5. You aren't going to blow out your back window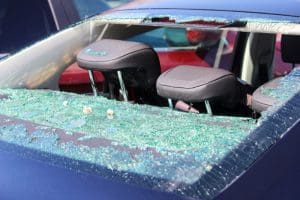 Those of us in the industry roll our eyes when someone says, "I don't want to blow out the back window" when referencing a subwoofer system. We know you don't want to break the window. And by way of information, the budget to actually break a window (usually the front or side) is going to cost $10,000 or more.
Describing what you don't want to do doesn't help us figure out what you do want. Do you want to transform your car stereo from clock-radio sound to a home stereo, or from a home stereo to a recording studio or a live concert?
If you have a friend with a stereo system that performs the way you like, bring them to the store with you. Let us see and hear what they have and we'll let you know what it will cost to replicate that level of performance in your vehicle. If you are shopping at a retailer that has a demo vehicle, listening to one of their systems is a good way to determine the expected performance level.
6. We don't compete with online retailers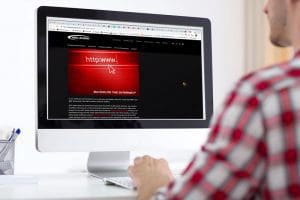 If you are going shopping for an audio system upgrade or vehicle accessories, don't bother shopping online first. Walking into a store with screen shots from Amazon, Crutchfield, Sonic Electronix or any other online store is comparing apples to oranges. In most cases, specialist independent retailers have invested a lot of money in maintaining inventory. They have also spent money to ship those products to their store.
Buying online means that you are paying for the cost of shipping, or that shipping is built into the price of the product. You have to wait for the product to be delivered to you. Should you have a problem with the product, it will have to be removed (which typically incurs additional cost), you will have to pay to ship it back, then wait for a replacement, then pay to have it re-installed and reconfigured. Many retailers absorb the removal and reinstallation costs as part of doing business, and some even pay for shipping back to the supplier.
It's also worth noting that the manufacturer warranty period with some products is significantly longer when those solutions are purchased from and installed by an authorized dealer. Many manufacturer websites include extensive lists of online stores that are selling their products but are not authorized retailers. Buyer beware.
7. The free installation isn't free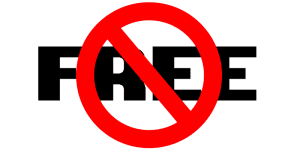 As we mentioned in item two, finding a qualified technician to work on your vehicle can be very challenging. When you do find that person, it's illogical to expect them to work for free. If they have invested years into learning their skill, they should be compensated properly.
How do shops get away with advertising free installations? One way or another, the price of the product covers the technician's costs and part of the stores operating expenses. What's truly concerning is that the "Free Installation" raises questions about the tech's experience and suitability to work on your vehicle. Sure, there are guys who don't charge much but do great work. Sadly, there are also people who rush, use shortcuts and are sloppy. This carelessness can make putting the safety and reliability of your vehicle in their hands of questionable merit.
8. Yes, you have to pay sales tax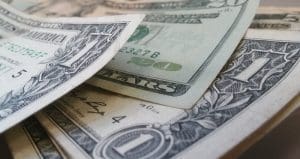 All but four states and one province in Canada impose a sales tax on products sold to consumers. Like it or not, it's a fact of life and part of our economy. Just as with the "free installation" that some shops offer, a shop offering to pay the sales tax is simply embedding the cost into the product. When they remit their taxes at the end of the month, quarter or year, they still have to pay that money.
Asking to not pay the sales tax is basically asking for a better price. It's OK to ask, since some retailers are flexible with their pricing. On the other hand, some aren't willing to negotiate price. Salaries, building lease, utility costs, supplies, inventory, training and other expenses are significant
9. Learn how to evaluate products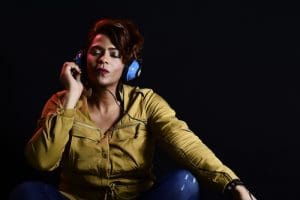 It's taken me 20 years to get to a level where I feel that I can be a good judge of the performance of a product without needing a direct comparison available for reference. Even then, different applications, environments and music play a huge role in subjective listening evaluations.
For someone new to auditioning audio products or comparing any type of consumer electronic solution, the first step is to become familiar with your goals. If you are buying speakers, choose two or three songs and listen to them again and again on every possible audio source you can find: your phone and a set of ear buds, the speakers connected to your computer, your existing car radio, your television and, if you have a stereo at home, definitely listen to the songs on that. Go back and forth between a few of these sources and determine what differences exist. Most often, the biggest difference will be bass response. Beyond that, listen to vocals. Do they sound natural and realistic, or are different frequencies emphasized? Spend a few hours on this before you go shopping so that you have a reference for the products you'll evaluate in the store. Oh, and be sure to bring the music you used to the store.
10. We are experts and here to help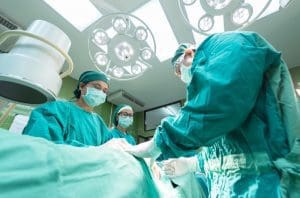 While it's possible to find exceptions to every conceivable statement, most mobile electronics retailers are in business to help their customers find the best car audio or accessory for each application.  Their goal is to exchange their experience, training and expertise, along with the products you choose, for appropriate compensation.
Yes, I said it. They are in business to make money.
That doesn't mean that they are out to take your money without giving you something in return. If you work with them, they will work with you. If you spend the entire visit haggling over price, talking about buying online or contradicting the information they provide, well, their motivation to help you diminishes quickly.
The goal is to hire someone who is truly an expert to complete a task for you. It could be as simple as replacing a set of headlight bulbs with LED units or something more complex like integrating a remote starter into your vehicle's electrical system. If you have done your due diligence and researched all the solutions in your area, then you have likely found a level of expertise that you are comfortable with to work on your vehicle.
Here's an analogy a co-worker of mine uses often. If you need heart surgery (and we certainly hope you don't), you'll want the most experienced and skilled surgeon available to help you out. Working on the electronics in your car is surprisingly similar. One wrong slip and your radio or the vehicle computers or control modules can be irreparably damaged.
Bonus tip! Please get your vehicle ready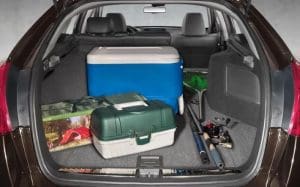 I thought of one more thing that mobile enhancement retailers want their car audio customers to know. It would be awesome if your vehicle was clean. Remove cargo, food wrappers or coffee cups, please. Not having to dig through those items will save a lot of time and will definitely keep the installers happy.
Oh, and please be on time for your appointment, bring all your keys if you are having a remote car starter installed, and please don't park in front of the bay door or in any other areas designated as No Parking areas.
The days of pulling the factory radio out of your dash in the driveway are quickly going away. Heck, for many new vehicles, the radio isn't even a single component. Simple upgrades require wire and signal testing and module programming that is beyond the scope of most do-it-yourselfers. When it's time to upgrade any of the accessories on your vehicle, visit your local mobile enhancement retailer to see how they can help.