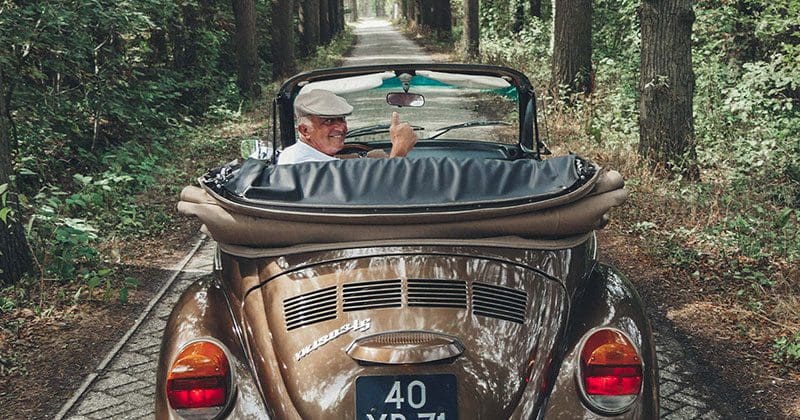 A variety of technologies are available to help our seniors drive safely. It's been shown repeatedly that independent mobility improves the wellbeing of those of us lucky enough to have retired after a long career. A backup camera, parking sensors, lane departure warning and blind-spot monitoring systems are great ways to help everyone on the road reach their destination without an accident or a close call. Let's look at how each of these technologies works.
Backup Cameras for Safer Maneuvering
It's been proven that having a backup camera on your vehicle can dramatically reduce the chances of accidents or injuries when parking or maneuvering. These cameras mount on or near a license plate, or they can be integrated into a tailgate handle on a pickup truck or third brake light on an SUV. The camera provides an unobstructed view of the area behind the vehicle.
Depending on the make and model of car, truck or SUV you drive, the image from the backup camera can be displayed on the factory-installed infotainment system screen, on a replacement rearview mirror with an integrated display or on a compact stand-alone display. The camera image appears automatically when reverse is selected in the transmission.

Parking Sensors See the Unseen
A parking sensor system incorporates a series of ultrasonic transceivers, usually mounted in the rear bumper of your car or truck. When you are backing up, the sensors emit a radio frequency signal and look for any reflections. Even an item as small as a parking signpost can be detected by the system.
When the sensors detect an object, an audible alert is provided to the vehicle operator, usually in the form of a series of beeps. The frequency of the beeps increases as the vehicle gets closer and closer to the object. Finally, at a distance of about 1 foot, the beeps turn to a solid tone to let the driver know he or she should stop the vehicle.
A key benefit of a parking sensor system over a backup camera is that it's an active technology: You don't need to remember to use it, and it alerts you when you need to react.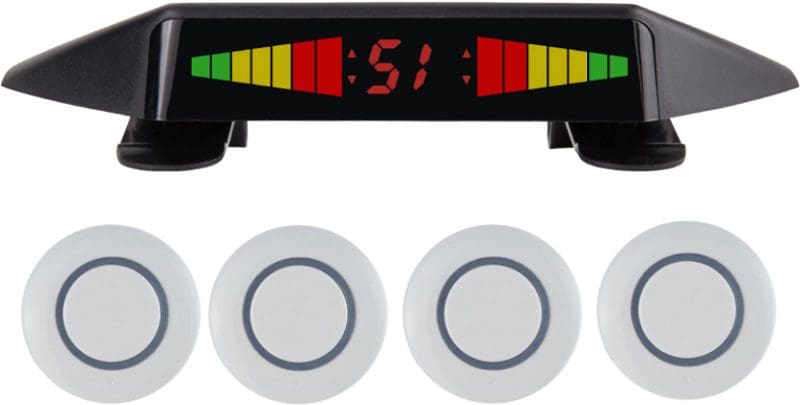 Lane Departure Warning Systems Keep You On The Straight and Narrow
With advances in computer image processing, we now have access to reasonably priced lane departure warning systems. These systems use a camera mounted high on the windshield to watch the lane markings on the road as you drive. If you veer toward the curb or the lines, an audible warning is provided.
A system called the MDAS-9 not only lets drivers know when they are moving out of their lane, the camera system can alert the driver to impending accidents with pedestrians or cyclists approaching from the side. A small display module mounted on the dash provides a visual indication of the potential accident.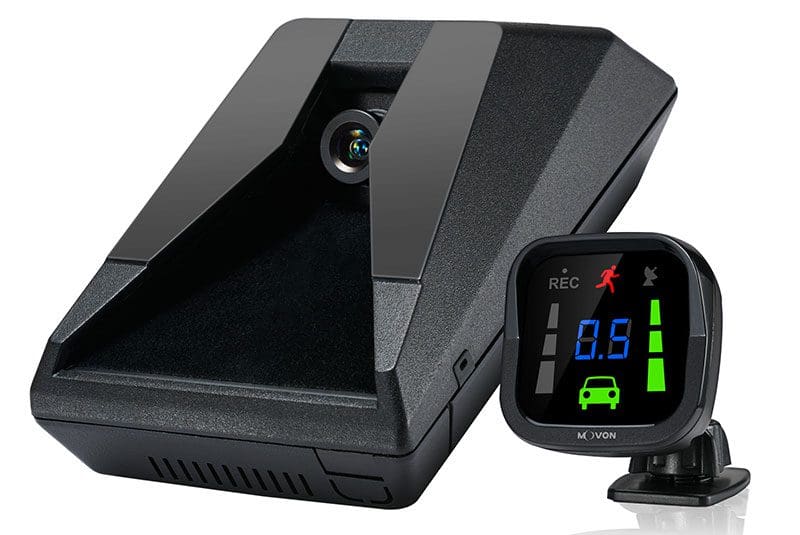 Blind Spot Monitoring Systems
If someone is driving alongside your car or truck but they aren't visible in your peripheral vision or your side mirrors, they are said to be driving in your blind spot. Two types of blind-spot monitoring systems are available to alert drivers to the presence of vehicles in their blind spots. A sensor-based system such as the USA Spec BSM 200 includes a pair of LED indicators that are mounted in the vehicle and a set of ultrasonic sensors that are mounted behind the rear bumper cover. If someone is in your blind spot, the indicators will illuminate. If you put on your turn signal while someone is beside you, the system flashes the indicators and provides an audible warning so that you won't change lanes and cause an accident.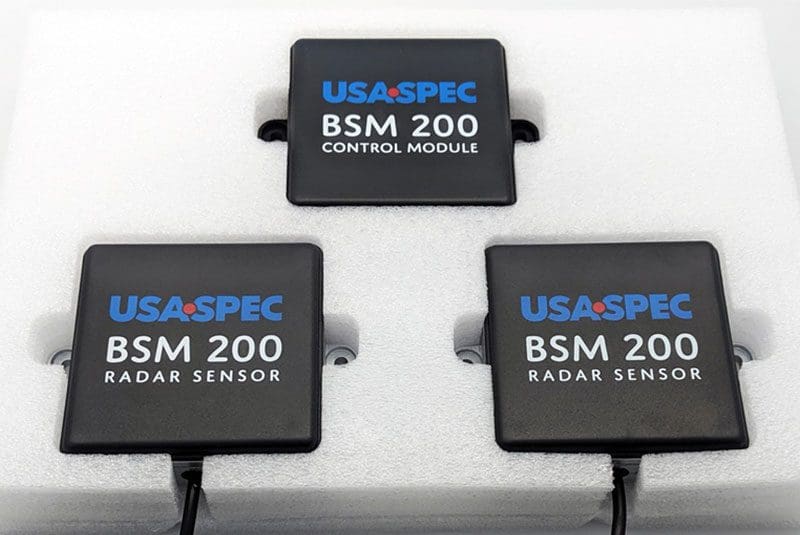 Another blind spot solution is a camera-based system. Compact cameras mounted on the side of the vehicle, typically in or under the side mirrors, show an image on a screen when you activate your turn signal. Many of these systems can be integrated into a factory-installed infotainment system screen for a seamless and tidy look.
Seniors Can Drive More Safely with Advanced Automotive Technology
If you or a family member could use a co-pilot on the next road trip, drop by your local specialist mobile enhancement retailer and ask about adding one of the driving safety systems we've talked about in this article. They would be happy to explain how the system works and provide you with a detailed quote to integrate the safety solution into your vehicle.