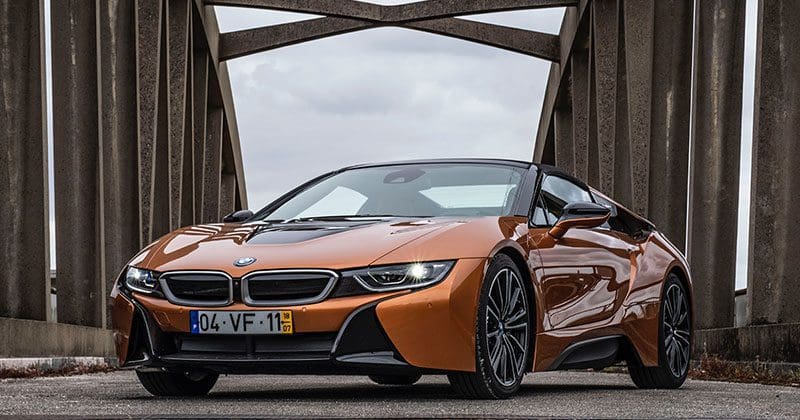 Hybrid and all-electric vehicles are a great platform for stereo system upgrade. While your local specialist mobile enhancement retailer can't tap into the main battery pack, the electrical system on these cars or trucks is more than adequate to power an amplifier to drive new speakers or a subwoofer. There are several options for upgrades and accessories that can transform your vehicle – let's check them out.
Limitations of Factory Sound Systems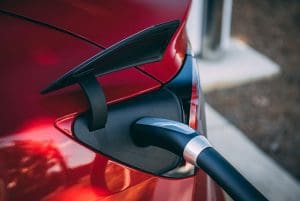 As with most new cars and trucks, the limiting factors in the performance of the factory audio system are weight and cost. While companies like Harman, Bose, Bowers & Wilkins and Rockford Fosgate are more than capable of delivering listening experiences that can rival a live performance, they are limited by the budget for each vehicle and the amount of weight that can be added. Weight negatively affects the handling, braking, acceleration and fuel economy. That results in audio systems that sound  acceptable, but not great.
Upgrading Hybrid and Electric Vehicle Stereo Systems
In almost every case, adding a subwoofer to your car or truck will make the biggest impact on the overall performance of the sound system. Right now, look at the bass setting on your car radio. Is it turned up? Even one or two notches require the factory radio and speakers to work a lot harder. Imagine if you could turn the bass down and dedicate an amplifier and speaker to reproducing low-frequency information. Your speakers will sound better and the overall system will be more lifelike, play louder and deliver better clarity.
Subwoofer systems come in all shapes and sizes, from compact solutions designed to fit into the corner of a cargo area to unique cylindrical subwoofers that fit inside a spare tire. These all-in-one bass upgrades offer great value.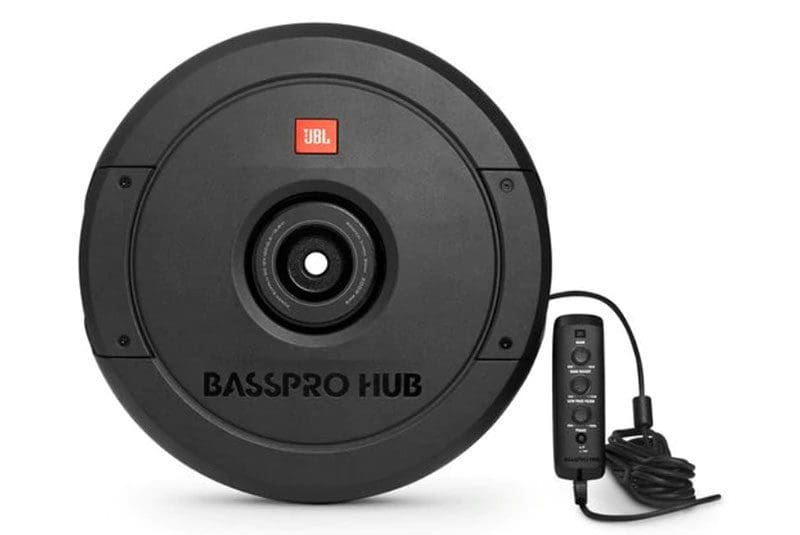 If a product isn't already available for your vehicle, talk to your local specialist car stereo shop about building a custom solution. The salesperson and installation team can design a solution that uses one of the many shallow subwoofers available to create an enclosure that fits your vehicle perfectly and delivers amazing bass.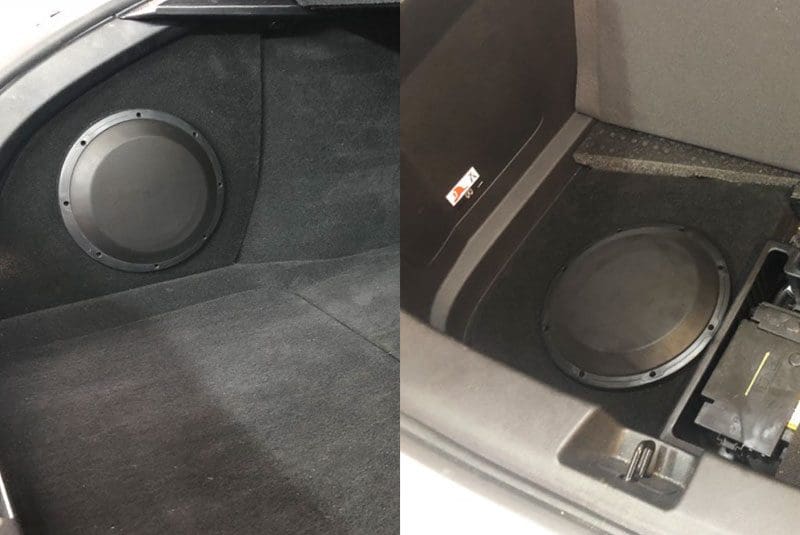 DSP and Speaker Upgrades
Modern audio systems often include incredibly advanced system tuning, and many vehicles include a center channel with an upmixer to ensure that the sound delivered to every seat in your vehicle sounds great. Understanding how to work with these systems and incorporating a digital signal processor requires specific training and experience. Make sure the shop you choose to work on your vehicle understands your needs and the complexity of these factory systems before they dive in.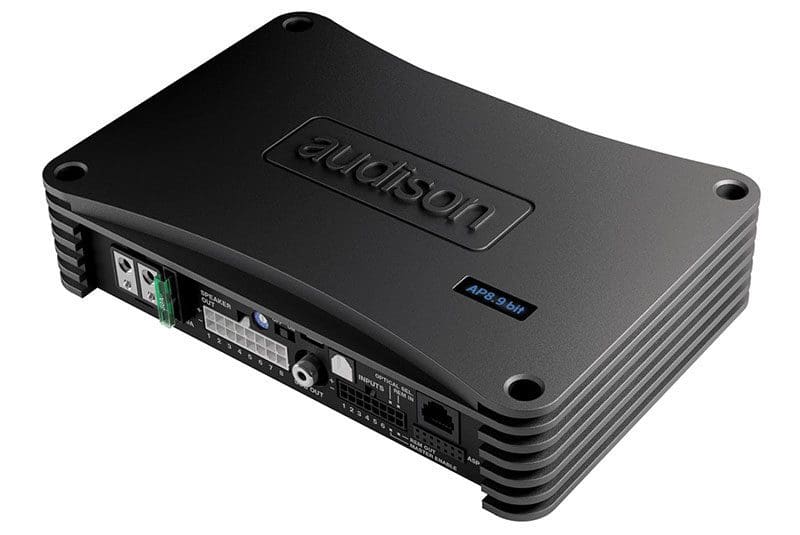 Speakers are, without a doubt, the most important aspect of any audio system. Imagine spending thousands on a home audio CD transport, a stand-alone DAC and an amazing amplifier, only to connect a set of speakers that your uncle or cousin rescued from bulk recycling day. Upgrading the speakers in your vehicle with something truly awesome, then re-tuning the system with a signal processor to work with those new speakers, is a truly night-and-day experience.
Can I Upgrade the Radio in My Hybrid or Electric Vehicle?
In almost every case, the answer to "Can I upgrade my radio in a hybrid or electric vehicle?" is no. Does this mean you can't upgrade the audio system? Not at all. Many companies make interfaces that are designed specifically to work with factory-installed source units to make adding amplifiers and new speakers easy and reliable.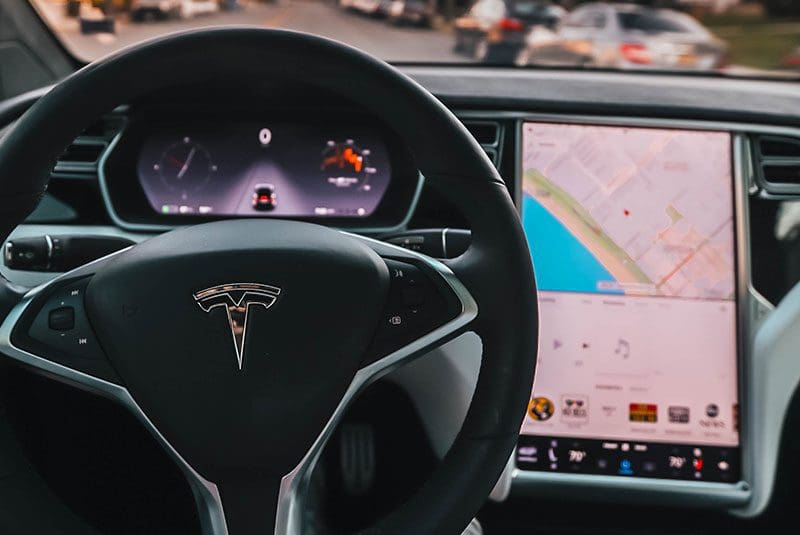 Choose Your Installer Wisely
Upgrading the audio system in a hybrid or electric vehicle isn't much harder than in a conventional gasoline or diesel-powered car, truck or SUV. With that said, be sure that you choose a mobile enhancement retailer who is knowledgeable about the requirements for your specific vehicle and has the training to deliver the results you want.