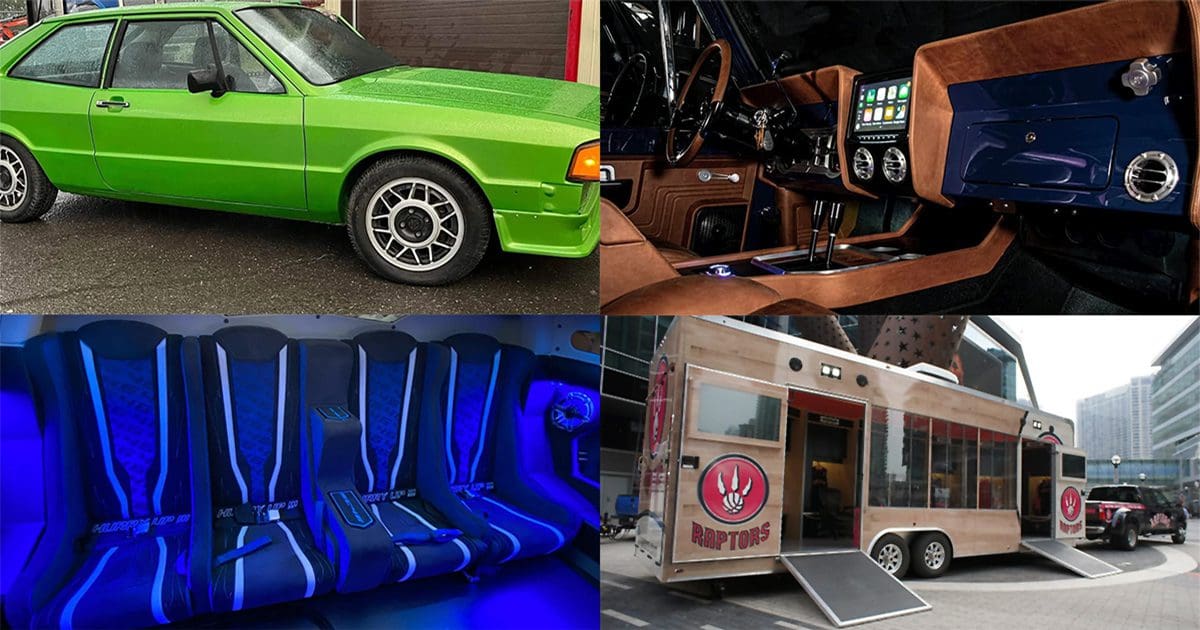 There's no getting around the fact that things change over time. When it comes to car audio retailers, many have maintained their focus on stereo systems, remote starters, radar detectors and convenience upgrades for decades. Every now and then, a set of unique skills or an opportunity leads a shop in a slightly different direction for a project or, occasionally, an evolution of their business model. We'll make it clear that there is nothing wrong with staying the course and focusing on your original business plan to create car audio projects. This article is a little show-and-tell of some of the cool and unique projects and services from the best car audio shops across North America.
Electronic Repairs and Troubleshooting
When it comes to solving audio problems in a car or truck, it's hard to beat having access to an experienced car audio technician. Their understanding of electrical theory and data network operation is often balanced with impressive mechanical skills that allow them to find and resolve problems others can't. For those who are genuine experts in troubleshooting, it's not uncommon for dealerships and used car resellers to seek out their services.
The shop that's the best example of this evolution that we know of is Enormis Mobile Specialties in Erie, Pennsylvania. This well-respected car stereo shop no longer sells audio equipment. It does offer premium quality remote car starters and security system installation. From there, its services focus on diagnosing and repairing all manner of automotive electrical and electronic systems. The shop specializes in instrument cluster, power window, power lock, heated seat, ABS, traction control and airbag system diagnosis and repair, just to name a few. The staff members at Enormis are also impressive in their ability to upgrade vehicles with features like power windows and locks or fog lights from premium models with full integration into the factory-installed controls. If your local mechanic or the dealership can't solve a problem, chances are, Enormis can!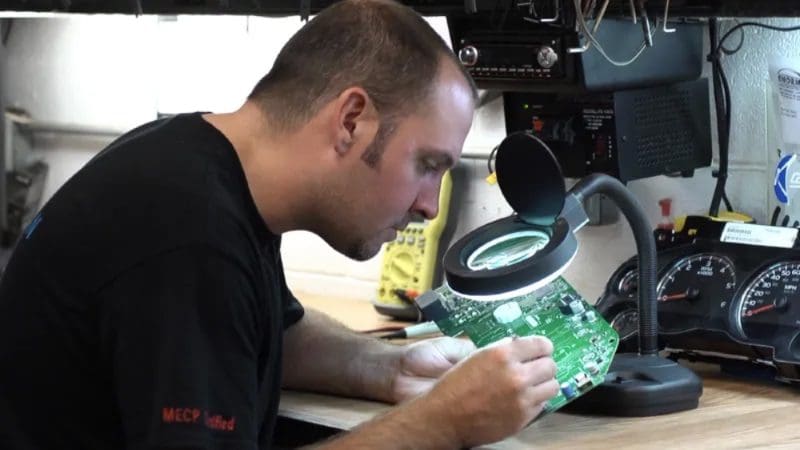 Vehicle Accessories and Upgrades
Another shop, or in this case, pair of stores that has diversified a bit and become much busier for it, is Precision Audio in Bainbridge and Thomasville, Georgia. While they still offer premium audio system upgrades, their vehicle accessory business has become very popular. If you have a new truck and want a lift kit, new wheels and tires, bumper and side steps and window tint, this is the place to go! They've invested in top-quality Hunter tire mounting and balancing equipment and a computerized alignment rack to make sure vehicles leaving their facility will have a smooth ride and excellent handling. They also offer LineX spray-in bedliner upgrades at their Bainbridge store to protect the bed of your new pickup.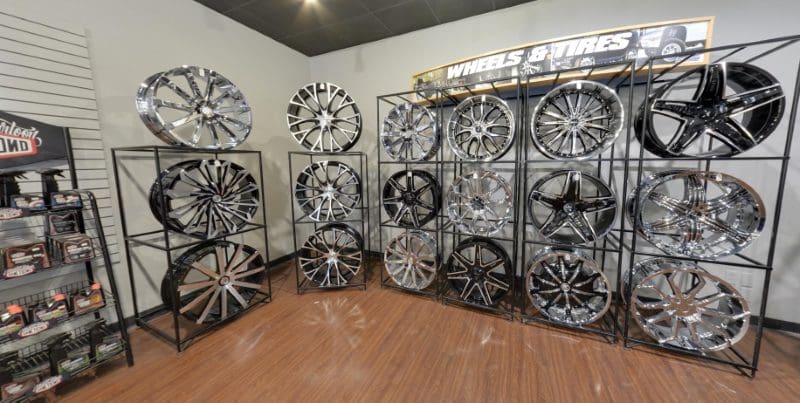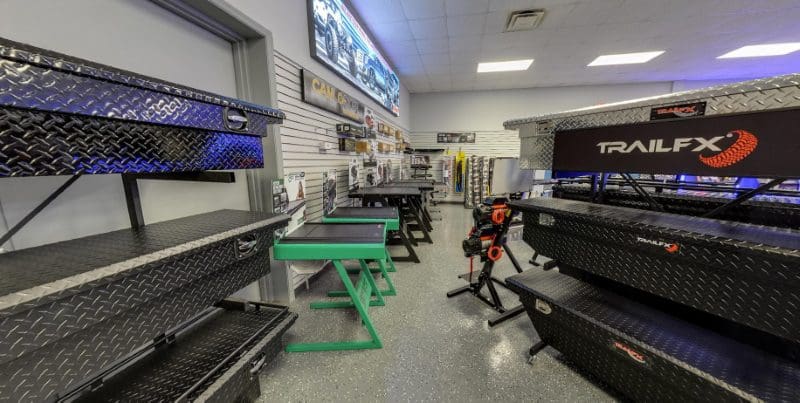 Sometimes a project leads a shop down a new path. The guys at RoamRig in Connecticut focus on power solutions for van conversions. These power systems include solar panels, banks of lithium batteries, high-performance inverters and control panels in a neat, tidy and reliable package. They can also provide upgraded alternators to accelerate the charging process. If you want to run an air conditioner for five hours in the middle of the desert with the engine off, RoamRig has the power source you need!
Another diversification that's not uncommon among mobile audio experts is the vehicle safety industry. One such example is Certified Commercial and Fleet Services near Edmonton, Alberta. Many of the key team members got their start as car audio installers but saw a need in the heavy-equipment, fleet and emergency services industry for expert safety system design and installation services.
Certified Commercial offers everything from self-cleaning cameras and ultrasonic object detection systems that help prevent accidents to GPS tracking, lighting, cell phone boosters and two-way radio upgrades. The team has established a strong reputation in the oil and gas industry in Alberta and continues to expand into other related markets.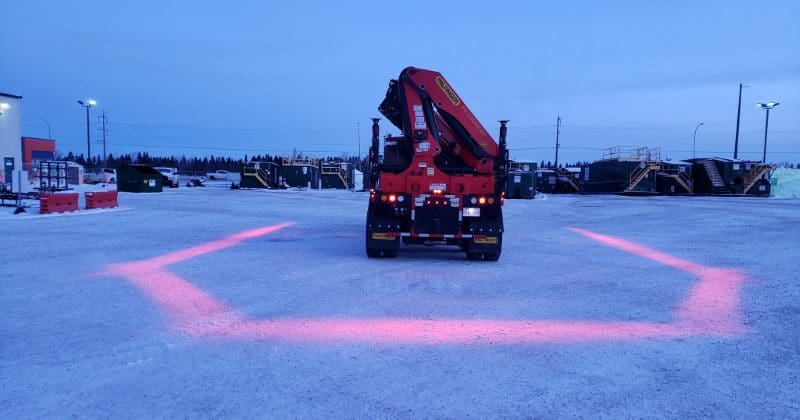 Defined Designs in Toronto was launched to provide clients with high-end audio system upgrades and to take on some of the difficult car audio projects local shops couldn't handle. The team's impressive fabrication skills quickly caught the attention of companies like Red Bull, Nike, the Toronto Raptors, Toyota and Bacardi. In a few years, the company switched its focus to creating event vehicles and displays. Seeing a need for affordable and easily deployable event solutions, they launched Guerilla Cube. These mobile trade show booths can be customized with graphics unique to each client.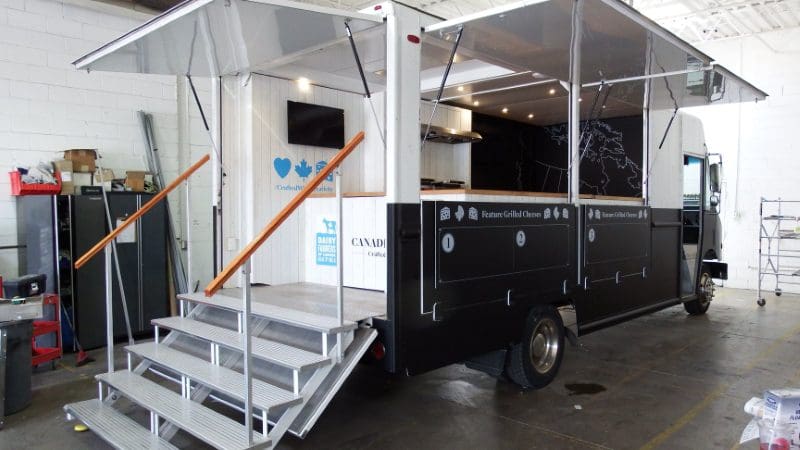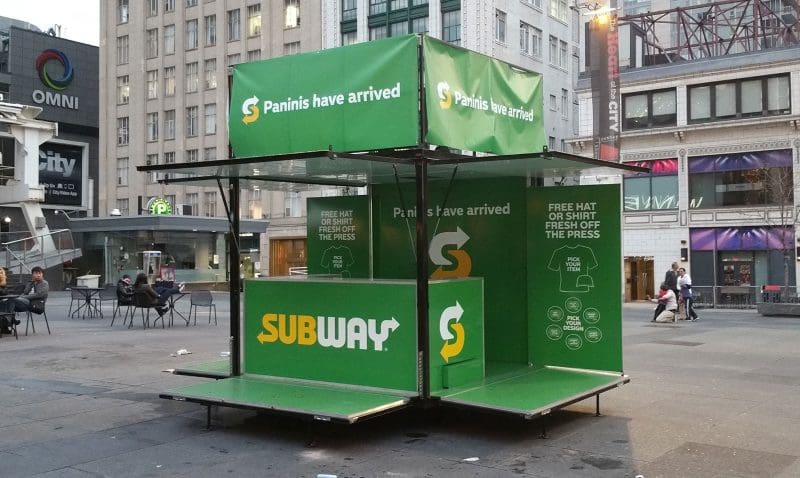 Custom Interiors and Components
Many high-end car audio installers have evolved to specialize in custom vehicle interiors. In fact, some of the biggest names in our industry now spend their days designing, fabricating, upholstering and installing door panels, dashes, custom seats and headliners in everything from van conversions to award-winning show cars.
Shon Besharah is the owner of 6Thirteen Auto Design near Ottawa, Ontario. With decades of experience in all aspects of automotive upgrades, Shon's unique approach to design has made him a go-to for full interior fabrication and restoration. Shon is best known for his work with aluminum to create custom accents. Most of the fabrication is done by hand, though he's recently invested in a CNC laser to help with intricate grille work and accent panels.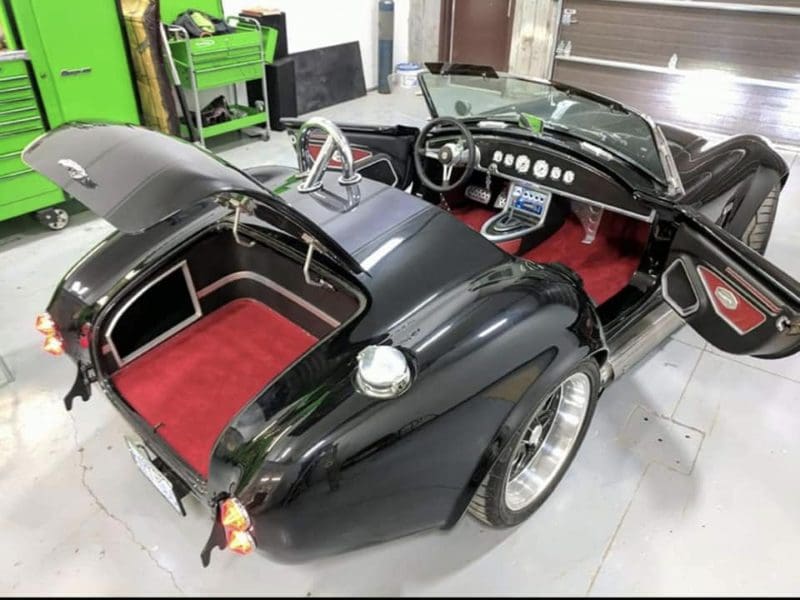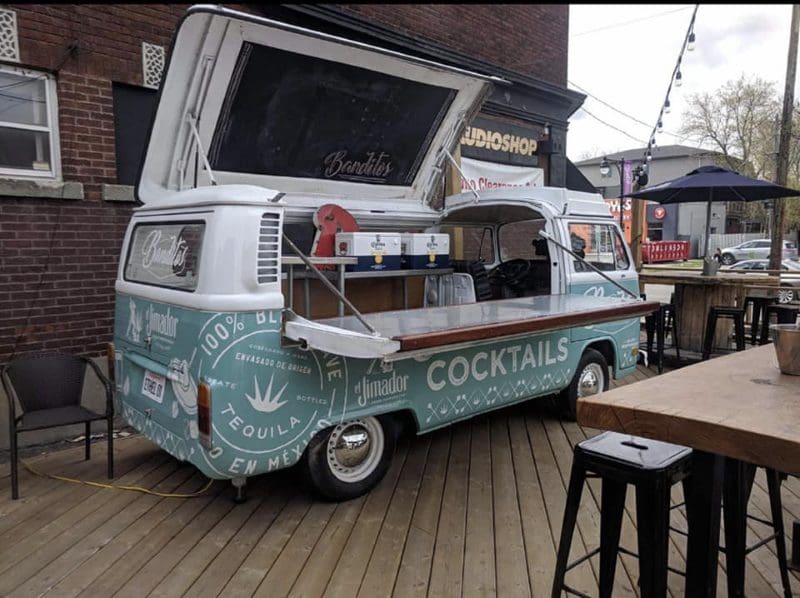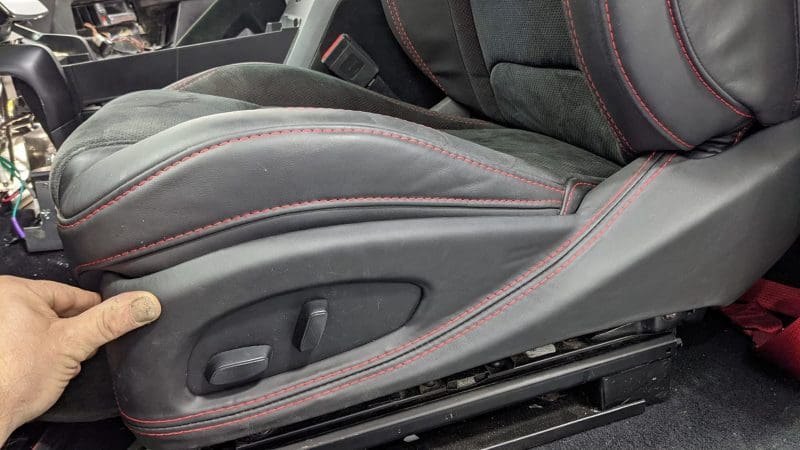 Industry veteran Jeremy Carlson opened a shop in Palm City, Florida, called Avant Garde Design. They specialize in one-off custom vehicle interiors. They've invested in state-of-the-art large-scale 3D printing equipment to help create the complex panels, consoles and dashes they install. Uniquely, they have a computer-controlled stitching machine that allows them to do completely individualized upholstery.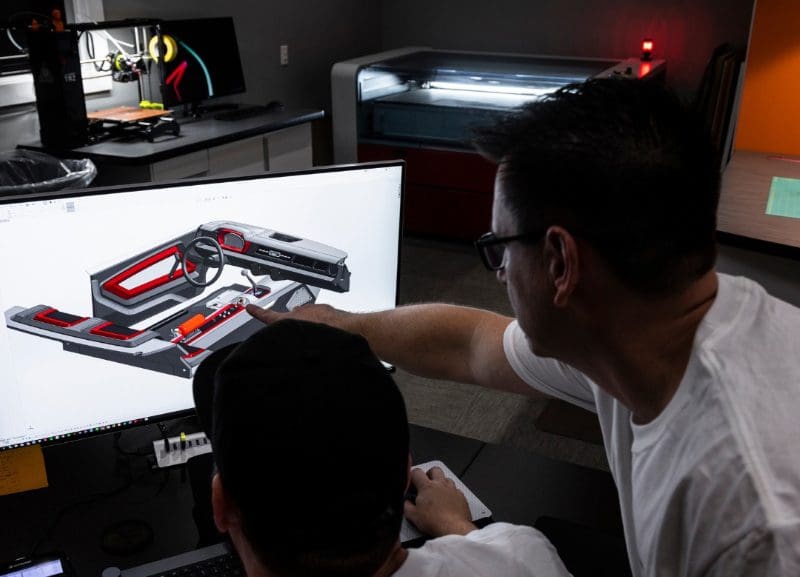 Jeremy Katz is another highly respected fabricator who has gone down the path of custom vehicle interiors. He partnered with Evan Collins to create JK Automotive Designs in Stoneham, Massachusetts. While they still offer premium audio system upgrades, they are highly respected for their custom upholstery and vehicle interior restoration and fabrication services.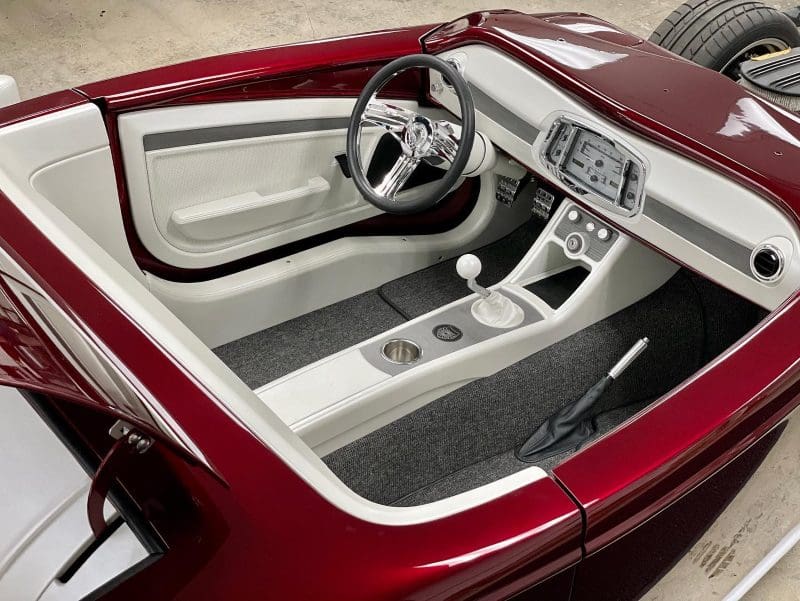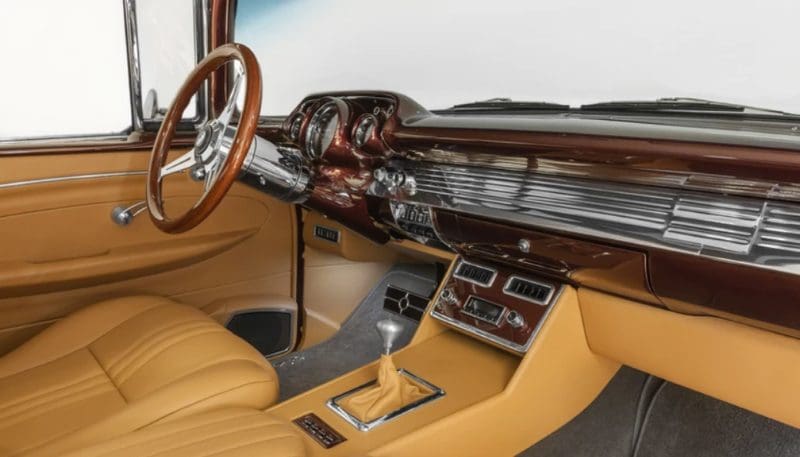 One-Off and Unique Non-Car Audio Projects
Here's a sample of some unique one-off projects many shop owners and staff have undertaken that stray from the usual day-to-day operations.
Alan Lindgren of Speed of Sound LLC in Memphis, Tennessee, was asked to create a set of gauge pods for a client. The popularity of the project turned into a new business endeavor that led to learning injection molding and CNC machining — and ultimately receiving a U.S. patent for his products.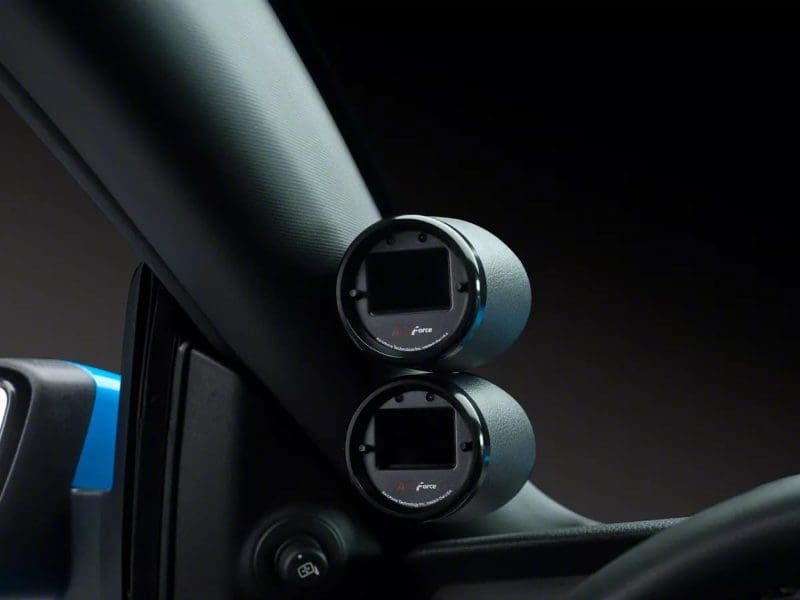 Sometimes it takes some creativity to meet a client's needs. When they ask for something that doesn't exist, a "handy" fabricator can work their magic. A regular client of Shon Besharah's wanted a set of center caps for wheels that were no longer available. So Shon built them from scratch.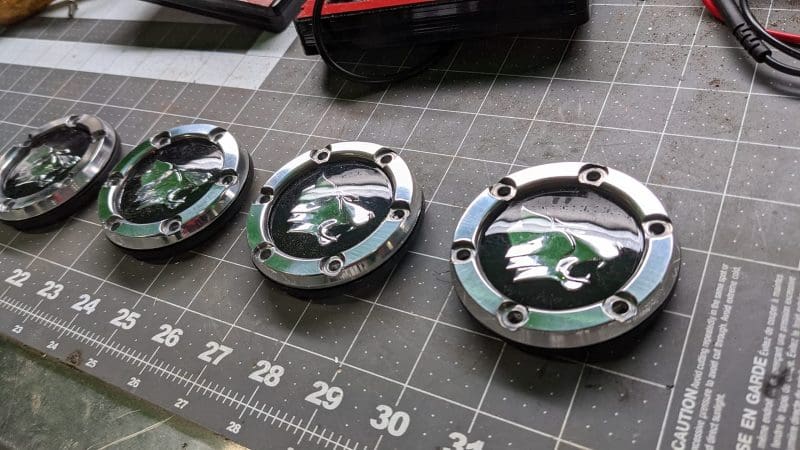 When a shop purchases new hardware like a CNC router or laser, the applications are often unlimited. Here are two projects that spawned from just such an investment.
B.J. Curcio, the owner of Broken Silence Custom Car Audio in Greenwich, Connecticut, created this set of custom drink coasters. He's also done keychains and even Christmas ornaments for friends and family.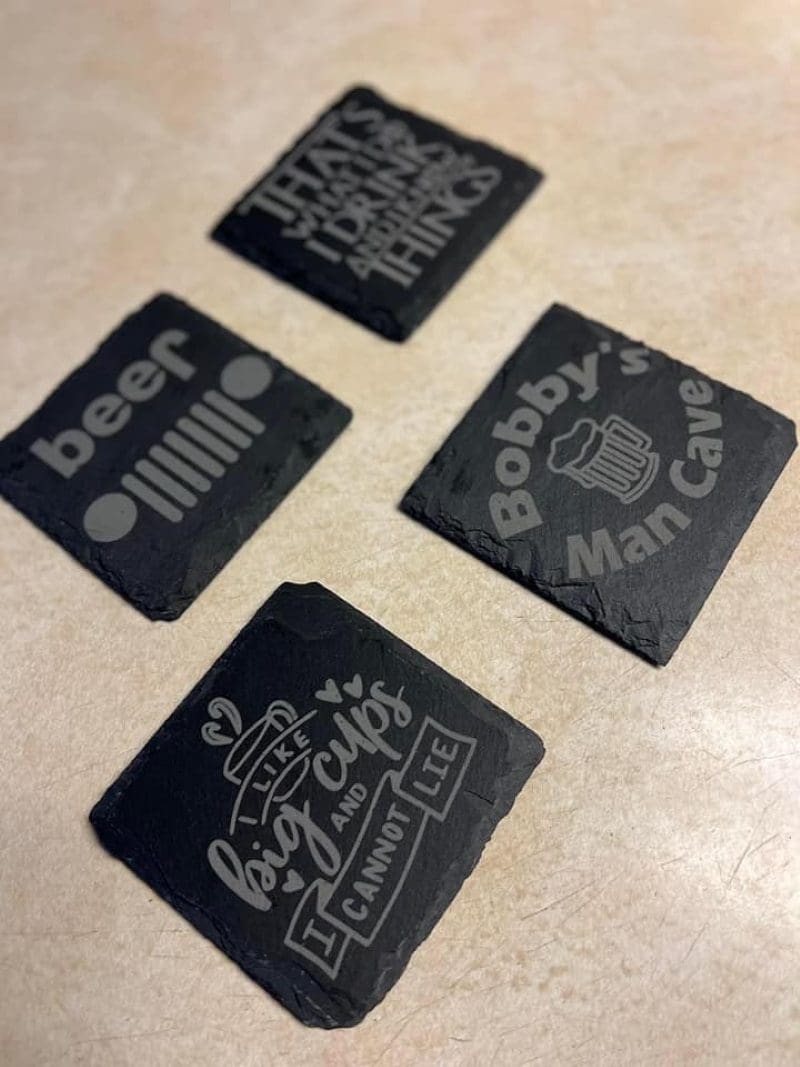 Brian Schurg from Extreme Audio near Richmond, Virginia, has been busy recreating classic BMX bicycle signs to help complete restorations.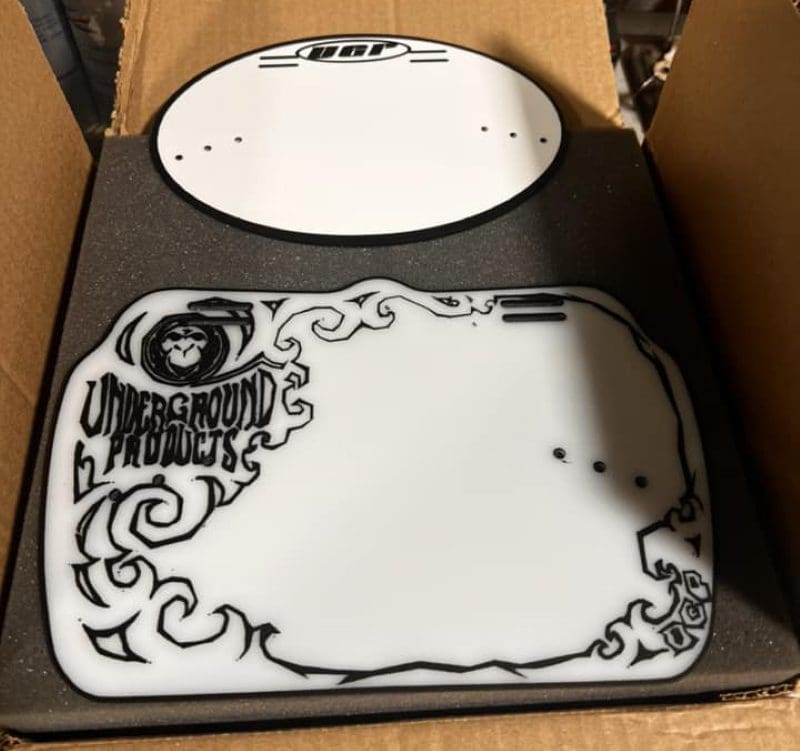 Sometimes projects for our families blend with the skills we've developed for work. Mike Hungerford's wife wanted a replica of a sign seen at one of their favorite places in Manhattan. Mike works at Kartele Mobile Electronics in Waterbury, Connecticut.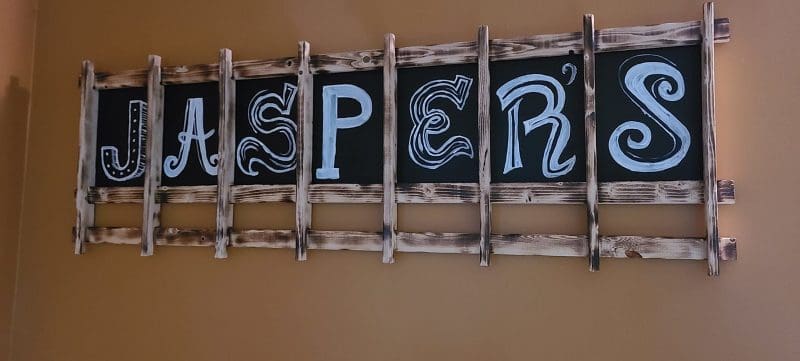 Projects for our kids can be a lot of fun. As I told my 16-year-old son last year, "I hope I get a good mark on my media project!" Nevertheless, helping out with school projects, be they assignments or volunteering for an event, is a blast!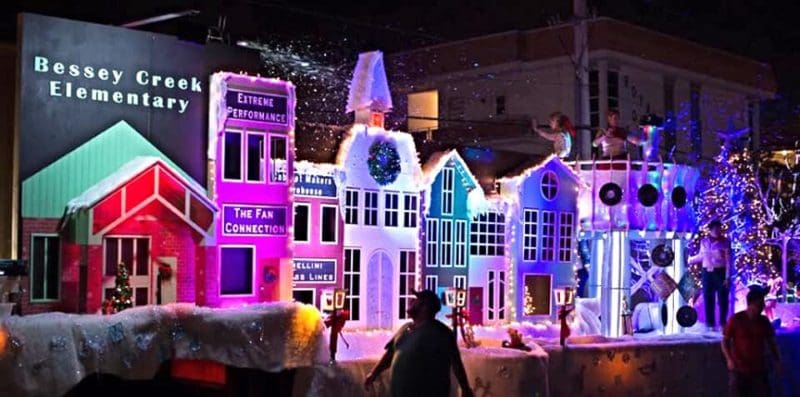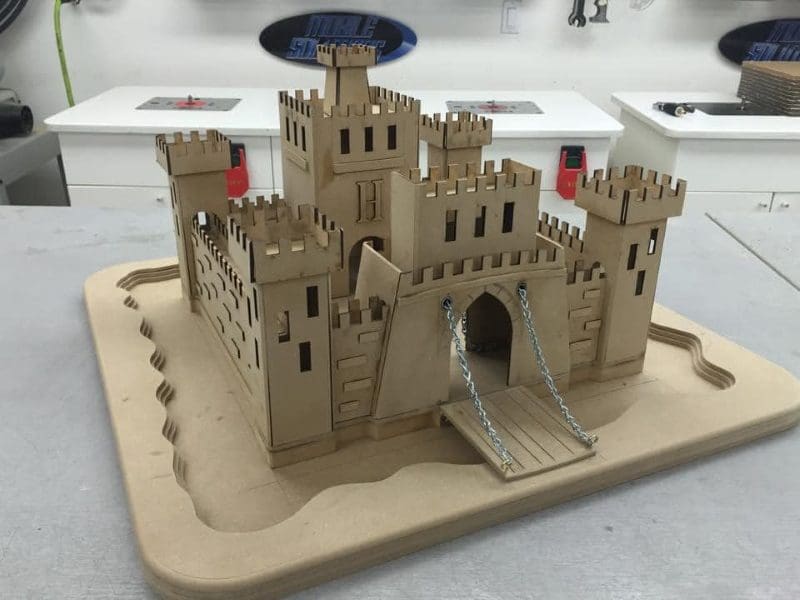 As you can see, the guys and girls in the mobile enhancement industry are both incredibly talented and creative. When they aren't working on car audio projects, their skills open up an exciting world of options. If you're considering a project that's slightly out of the ordinary, don't be afraid to ask the specialty mobile enhancement retailers in your area if they're capable of helping. We think you might be surprised at what they can offer.
Lead-in image credit: Top left, Shon Besharah; top right, Avant Garde Design; bottom left, JK Automotive Design; bottom right, Defined Designs.