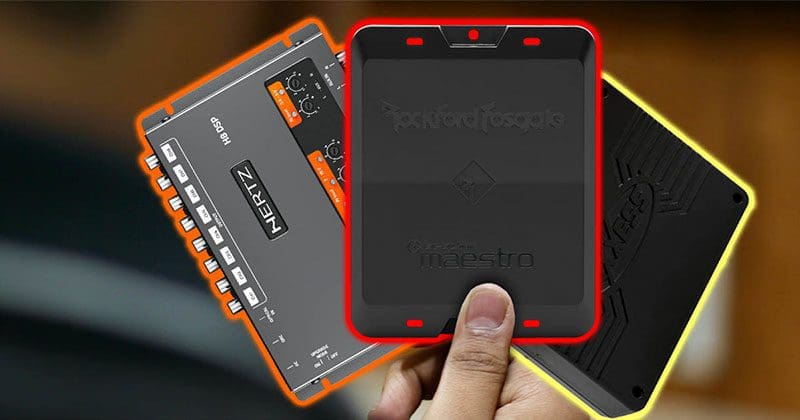 Every professional audio system installation, be it for a church, dance club, home theater or your car, requires DSP calibration. Your smartphone, laptop and smart speaker use digital signal processors to optimize the sound you hear from the tiny speakers. Digital signal processors aren't magic, and they aren't complicated. They offer a reliable and straightforward way to calibrate what you hear so that voices and instruments sound the best they can.
Signal Processing in Car Audio Systems
If you look at any radio in the dash of a car or truck, you'll see it has bass and treble controls. The treble control adjustment lets you fine-tune the output of high frequencies to calm speakers that are bright or add some sizzle when things seem dull. The bass control is often used when the speakers in an audio system don't produce enough bass on their own. While this can lead to the addition of a lot of distortion if the volume is turned up, it remains a popular tweak. Nobody hesitates to adjust these controls when they get a new radio.
Even if you've chosen the very best speakers on the planet and had them installed in optimum locations in your vehicle, the confines of the car or truck itself wreak havoc on what you hear. Reflections from the windshield and side windows, the floor, roof, seats and dash all combine at the listening position to dramatically change the perceived frequency response of the audio system. It's not abnormal to see peaks and dips of more than 20 dB across the usable audio range. Left uncorrected, these variations in frequency response detract from the realism of your audio system.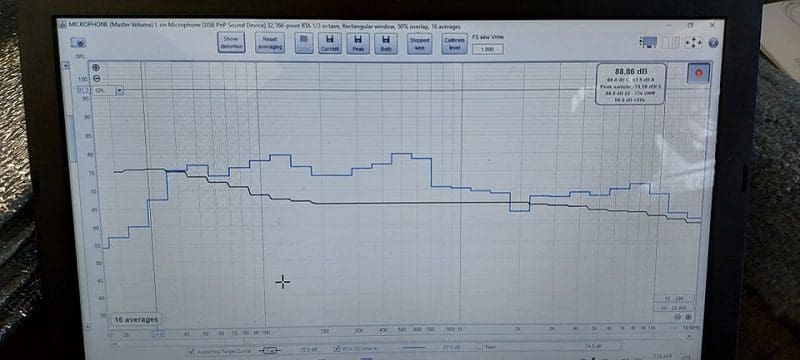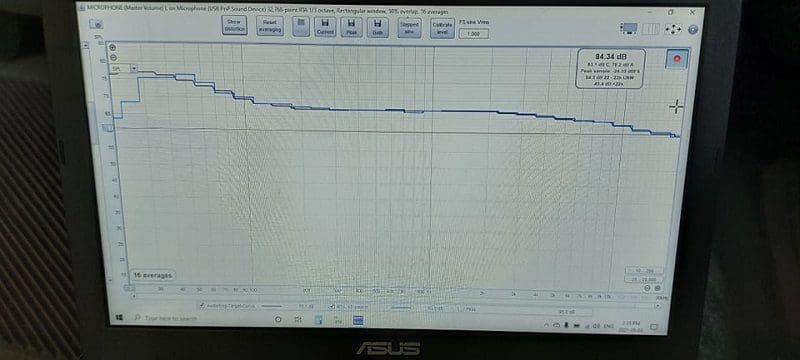 For about 15 years, vehicle manufacturers have used amplifiers that include electronic crossovers and multi-band equalizers to fine-tune the audio systems they deliver to customers. Even with inexpensive speakers, these systems offer smooth frequency response. However, they may still not have enough bass or play loudly enough, which is why there's an aftermarket car audio industry.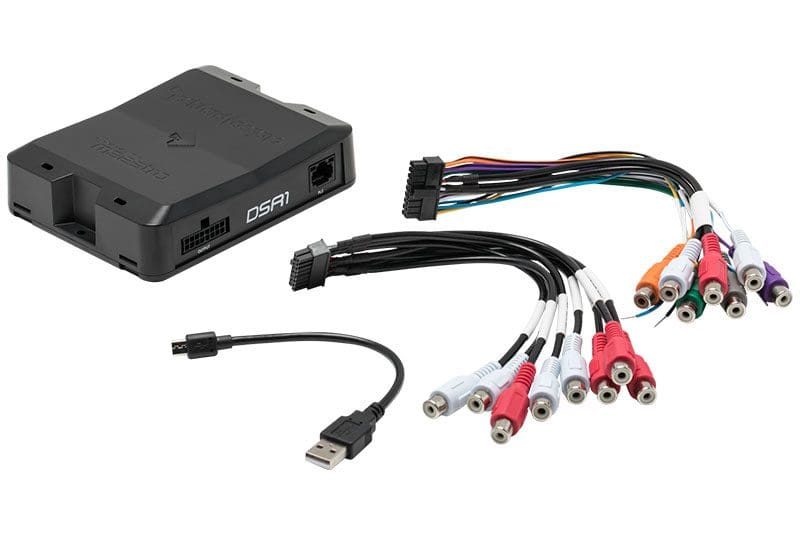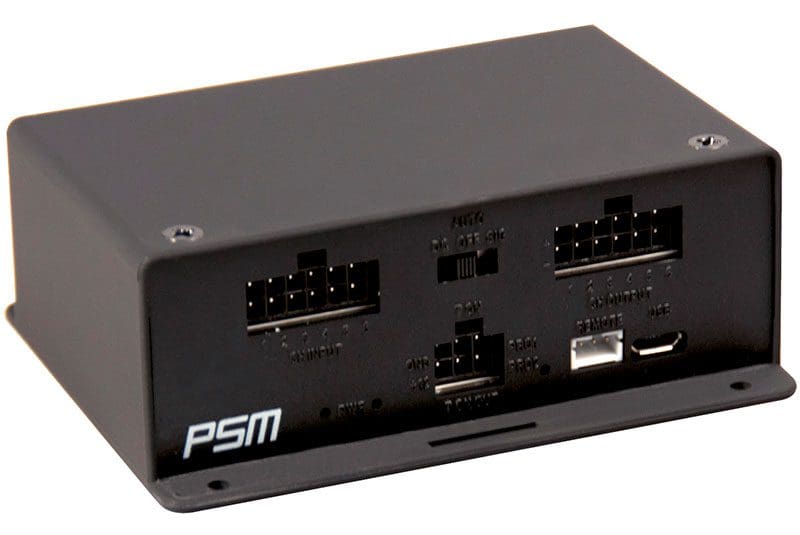 What Is a Car Audio DSP?
A car audio DSP is nothing more than a set of very accurate multi-band equalizers, adjustable electronic crossovers and signal delay processors in a single compact and efficient package. Unlike the bass and treble controls on your radio, these equalizers have as many as 40 bands of adjustment available to let your installer fine-tune the speakers' output accurately across the entire audio frequency range. If there's a peak at 1 kHz, it can be tamed. If there's a dip at 350 Hz, it can be boosted.
The crossovers in a DSP are part of setting up your audio system. You don't want deep bass to be sent to your door speakers if you have a subwoofer in the system, right? Your installer will set filters that ensure that only the correct information is sent to each speaker in the system. When done properly, each speaker will sound better and be able to play louder.
Signal delays are a tricky subject. In essence, they are used to compensate for different path lengths between the speaker installation location and the listening position. How these delays are configured depends on the goals of the system. If there will only ever be one person in the car, then everything can be set relative to the driver's listening position. If the system is designed such that everyone in the car needs to be able to enjoy the music, then the settings change dramatically. Let the product specialist and installer at the shop you're working with know your expectations before they design your audio system.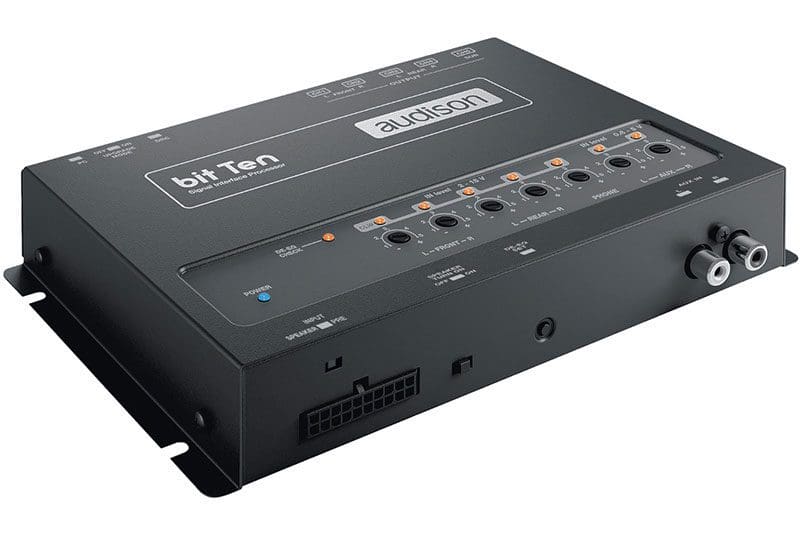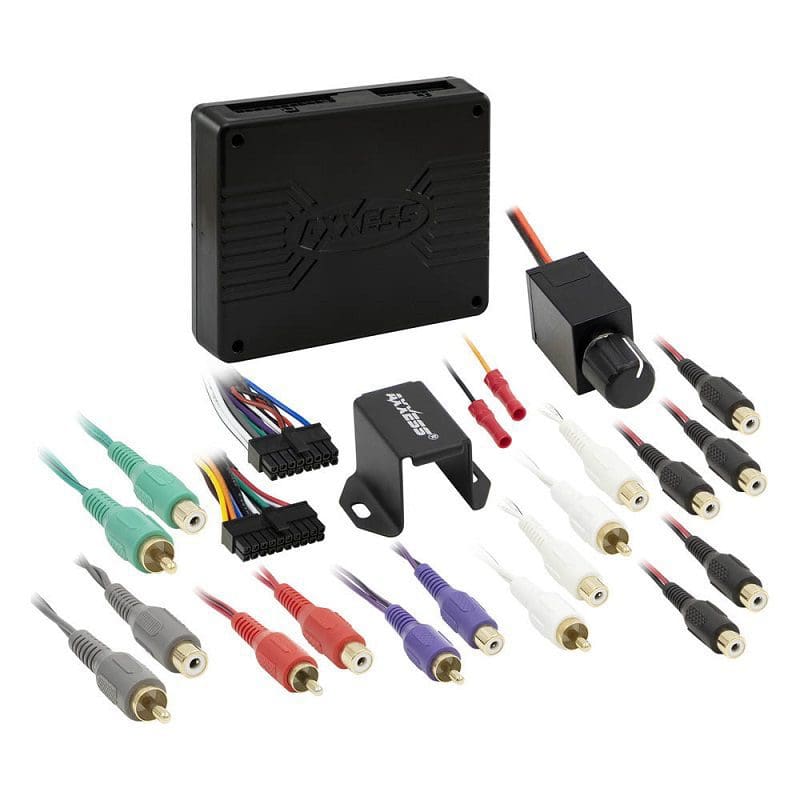 The Right Tools for the Job
Two tools are an absolute necessity for setting up a car audio digital signal processor: a real-time audio analyzer and a way to measure path lengths between speakers. An RTA is a sound-level meter that shows the volume or output of an audio system at different frequencies. For example, your installer will be able to see how loud 1,000 Hz is relative to 800 Hz and 1250 Hz. Most RTAs divide the audio spectrum into 30 or 31 bands. This is called a 1/3-octave RTA. There are 10 octaves between 20 Hz and 20 kHz, so we have three measurements in each octave. It's impossible to calibrate a DSP efficiently and accurately without an RTA.
You can download an RTA application for your smartphone if you want to see how they work. With that said, to set up an audio system, a microphone with a flat audio response from 20 Hz to 20 kHz is required. In short, don't use your smartphone to try to adjust a DSP.
Your installer will also need a way to measure path lengths. Across the industry, installers use a multitude of DSP calibration processes. Some folks use a tape measure, while others use impulse audio tracks. As long as their process is repeatable and predictable, you're in good hands.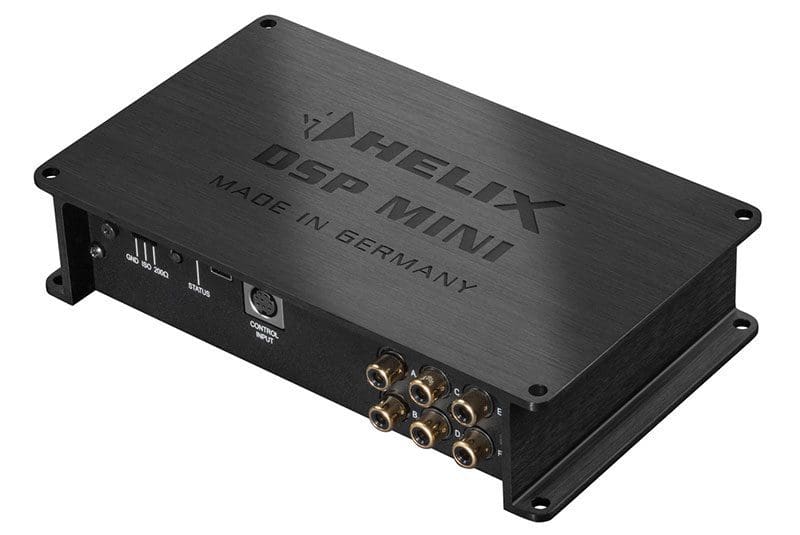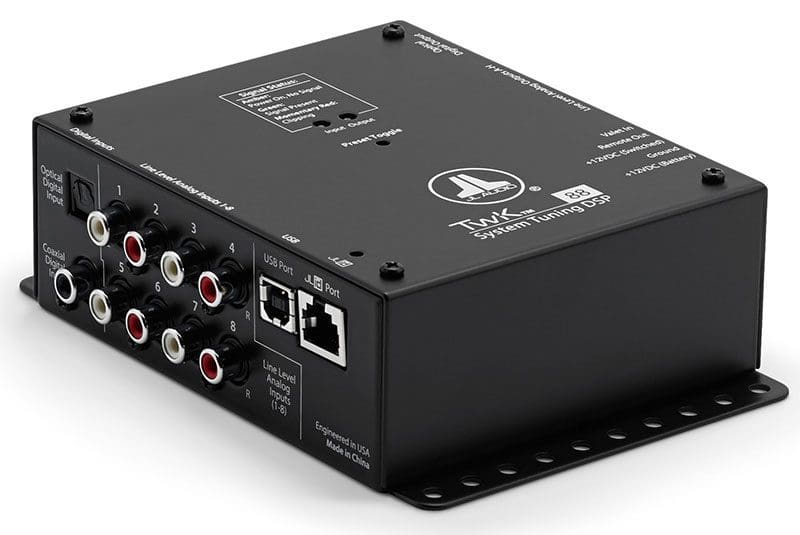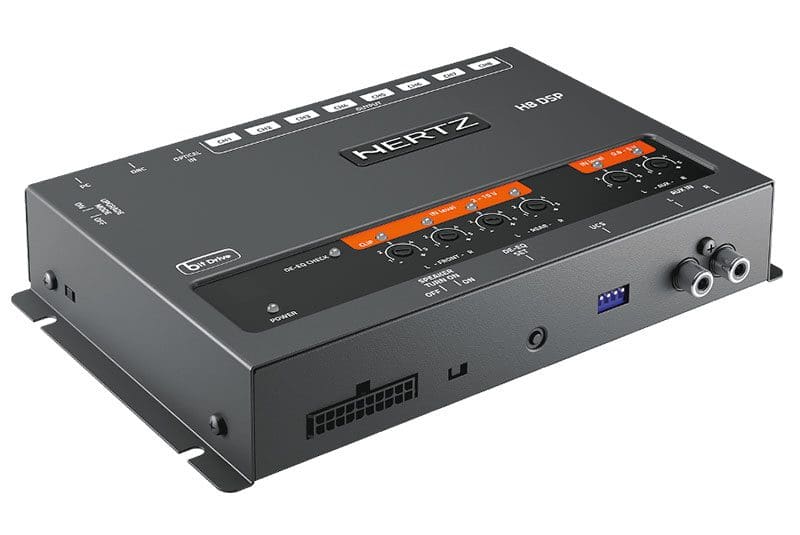 What Is a Simple Car Audio System?
We titled this article the way we did because many audio enthusiasts believe that including a DSP in an audio system is reserved only for the fanciest and most elaborate designs. The truth is, if you have a set of speakers in your car, your system is a candidate for proper calibration. In addition, if you add a subwoofer, then there's even more reason to include one in your audio system upgrade.
Years ago, processors were expensive. Now, options from companies like Rockford Fosgate, ARC Audio, Audison, Axxess and many others are quite affordable. When you factor in the cost of the DSP, an hour or so of labor and a few extra RCA cables, this single component offers the most significant and cost-effective upgrade you can make to improve the performance of your car audio system. So drop by your local specialty mobile enhancement retailer today and ask to audition a car audio system that's been calibrated with a DSP. We expect you'll be impressed.