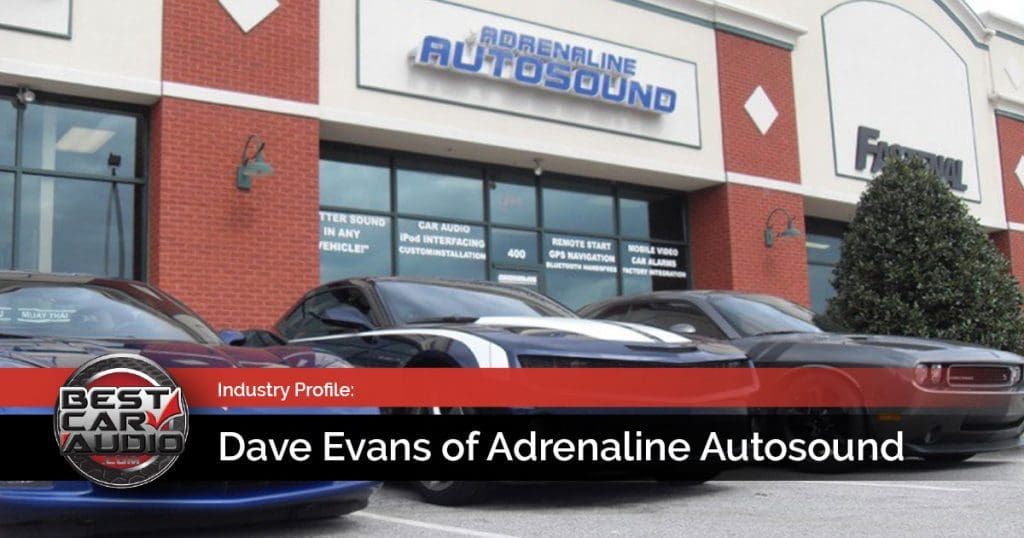 In our first Mobile Electronics Industry profile, we contacted Dave Evans, the owner of Adrenaline Autosound in Clayton, North Carolina, to talk about how he got into the industry, what drives him and where he thinks our industry is headed.
Working with his head technician Brandon Douglas, the pair has run Adrenaline Autosound since 2006 and serve the Raleigh area with audio system, radar and laser detection, collision avoidance and convenience system ugprades.
Dave and Brandon are both master-level certified MECP technicians. As such, they continue to create reference-level upgrades that are the benchmark for how premium integration should be done. Many of the upgrades they have completed are among the most talked-about projects in the BestCarAudio.com editorial offices.
BestCarAudio: Dave, could you tell us about how you got into the mobile electronics industry?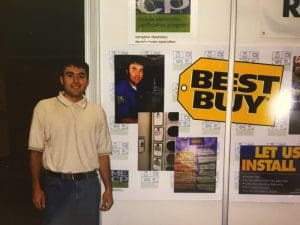 Dave Evans: In 1988, when I was 13 years old, I was intrigued by the subwoofer systems in minitrucks around my area. I was completely mesmerized by the bass and I knew right away that I had to have that as part of my driving and music enjoyment experience. Of course, I still had a few years to wait until I could drive. This led me to subscribe to all the car audio magazines available at the time. Car Audio and Electronics, Car Stereo Review, Autosound and Security and eventually CarSound magazine arrived each month to feed my infatuation with everything related to car audio.
In that same year, my parents let me install a new radio and four speakers into our family's fairly new Toyota Camry. I'm still surprised that they let their 13-year-old son take apart their car, but I am forever thankful that they did. The experience definitely solidified my passion for the industry.
Over the next few years, I'd do anything and everything I could to help my friends upgrade the stereos in their vehicles. Once I was 17, I decided that I wanted to get a job as an installer. I had installed a nice sound system in my 1986 VW Jetta and had spent a lot of time customizing the subwoofer enclosure and amp rack. I hoped that my work would serve as my resume to help me land a job. After talking to several local shops, I was finally hired by a retailer a few towns away. I learned a great deal about every aspect of the industry while working there.
BCA:  What investments have you made in your career?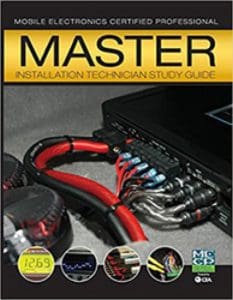 DE:  My biggest investment has been time and mental energy. I strive to learn absolutely everything I can about my craft, and I am always excited to learn new skills, processes or about new solutions. The time I invested in becoming an MECP master-level technician has been one of the most important single projects.
BCA:  Tell us your thoughts on buying tools and installation equipment.
DE:  I've invested in all the standard tools that any reputable technician should have at their disposal in order to reliably and accurately integrate audio and convenience solutions into modern vehicles. I think it's very important that any technician should be able to handle any situation that is presented with a calculated, planned and logical process. It's far too easy to get caught up in the cool factor and emotional side of buying tools, and I've seen too many people end up with extremely expensive tool boxes that are missing some of the important resources required to complete daily tasks.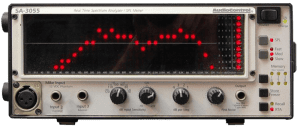 One example would be a real-time analyzer. With the complexity of factory audio systems, owning one and understanding how to use signal analysis solutions for electrical and acoustic measurements aren't a luxury – they are as important as a good screwdriver set.
BCA:  Tell us about a unique or memorable installation you have completed.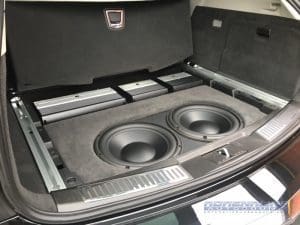 DE:  Our projects are truly a team effort. Each of us contributes to every aspect of taking care of our customers. In terms of something unique, the audio upgrades we've performed that embrace factory-installed upmixers really stand out for me. I appreciate the work that audio system suppliers put into those systems, and we work with that technology, new amplifiers, speakers and processors to enhance the aspects of the systems that are limited by the manufacturers' budget limits. In the end, being able to deliver audio systems to our clients that sound equally impressive from the driver or passenger seat is amazing.
These systems make for a unique scenario from a hardware standpoint due to the large number of audio channels being used. It's not uncommon for a project to have 10 to 16 discrete channels in the factory system, each of which needs to be passed through to new processors, amplifiers and speakers. We need to use our creativity to integrate an adequate number of amplifiers and DSP channels into these systems.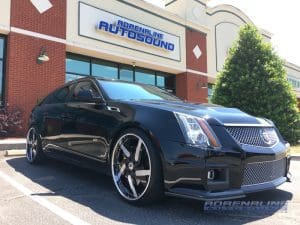 Perhaps the most enjoyable of all the factory upmixer-equipped systems we've enhanced was in a Cadillac CTS-V Sportwagon. The vehicle has an amazing soundstage and excellent imaging from either the driver or passenger seat. Beyond that, the system sounds extremely dynamic and plays nice and loud. I love the fact that we were able to accomplish this goal while adhering to the client's request to keep the vehicle looking completely stock and maintain all the cargo space.
The aftermarket industry is just starting to embrace upmixers. I still see too many people anxious to bypass this amazing technology to make upgrades "easier," even though the result sacrifices performance for anywhere but the driver's seat.
BCA: Are there any builds by other installers, technicians or fabricators that stand out in your mind?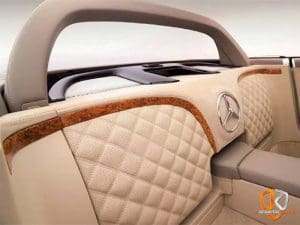 DE: The build that stands out the most in my mind is a Mercedes SL600 that Jeremy Katz finished in 2008. I was nothing short of in awe by the execution of every detail of the vehicle. I found a great deal of inspiration in the fact that the car had a killer sound system and that everything was heavily customized in way that could have passed as having being done by Mercedes-Benz themselves. It all seemed to fit and look right. I think this project was a game changer for many in the industry.
BCA:  Where do you see the future of mobile electronics installation and integration going?
DE: I believe that the trend of factory audio systems becoming increasingly complex will continue, making it more and more important to invest in continuous education. Knowing the optimal way to upgrade those systems is crucial. I also believe that, for the foreseeable future, we will continue to see a reasonable demand for dramatic improvements to factory-installed audio systems.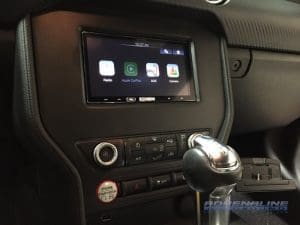 I think the most important thing for every technician to embrace — and this is crucial to the long-term success of our industry — is to push yourself to be the best you can be and ensure your clients have a great experience. There's nothing that will turn people away faster than a bad experience, and getting those people back is nearly impossible. By embracing continuing education, establishing high standards for design and integration, implementing quality control systems, maintaining certification and investing in the right tools, everyone can do their part in helping to ensure consumers will continue to come to us for years to improve the audio systems in their vehicles.
We would like to thank Dave Evans for taking the time to share his experiences and perspective with the BestCarAudio.com team. If you are interested in seeing more work from Dave and Brandon, check out their website at www.adrenalineautosound.com.