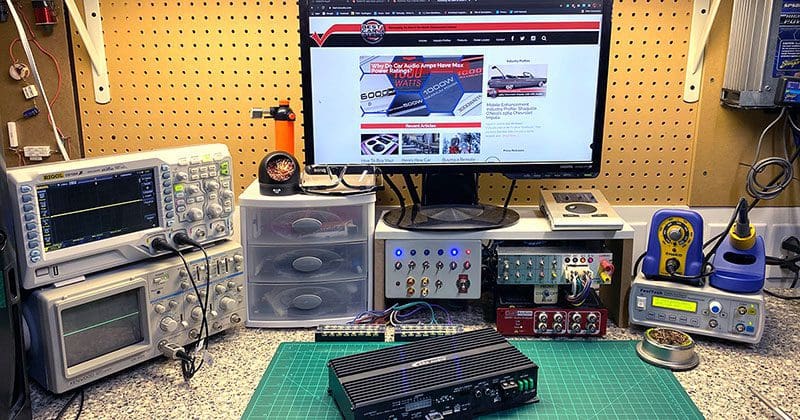 The editorial team here at BestCarAudio.com is proud to announce a new addition to our website and Facebook page: Test Drive Reviews. Have you ever wondered about the quality of a car audio product you intend to purchase? Cars, motorcycles, boats and home audio equipment are supported by seemingly countless sources for both objective and subjective reviews. The car audio industry in North America has nothing. We've decided to fix that problem.
Through the '80s, '90s and even into the 2000s, enthusiasts bought magazines like Car Audio and Electronics, Car Stereo Review, CarSound and Autosound and Security to see amazing installations, learn about new technologies and read reviews on car audio equipment. Reviews gave interested parties a detailed look at the features and, more importantly, the real-world performance of a product. With print publications all but a distant memory, our team has decided that it's time for me to dust off the test bench and bring hands-on evaluations back to our industry.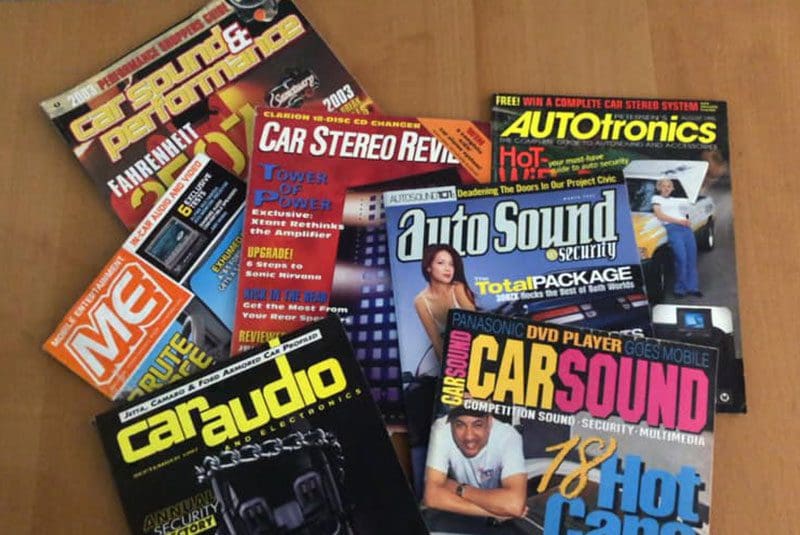 Talk To Me about the BestCarAudio.com Test Drive Reviews
The majority of the staff here at BestCarAudio.com and our parent company, 1sixty8 media, work in the mobile enhancement industry. We have store owners, product trainers and world-class installers on our team. To say that we have over 120 years of combined experience isn't even a stretch. We live, eat and breathe car audio. During my 32 years in the industry, I've worked as an installer, salesperson, sales representative, product trainer, OEM sales manager and product development manager. I was fortunate enough to spend my last five years in the industry developing car audio products for specialty retailers across the country. I am honored to have helped bring several speaker sets, subwoofers, amplifiers and even a digital signal processor to reality on the market.
Nevertheless, my current affiliation with the industry is as a car audio writer/guru/geek. Frankly, I couldn't be prouder of that self-proclaimed (but industry-supported) title. I spend every working day researching and writing about car audio for BestCarAudio.com and our clients at 1sixty8 media.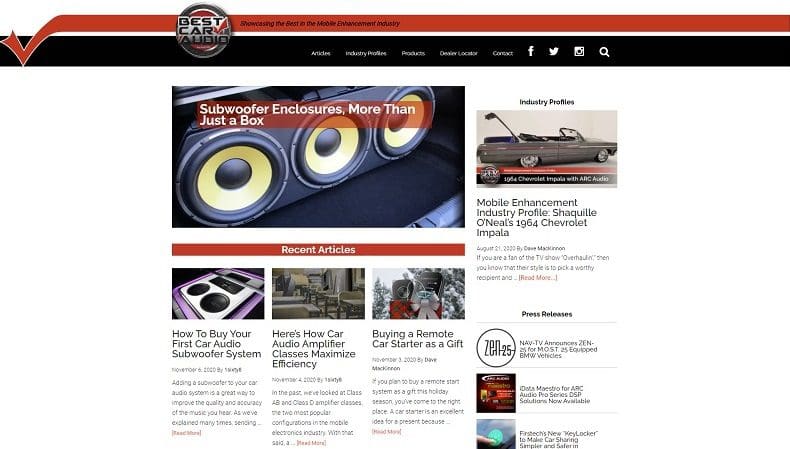 I love learning about how things work. I love learning about new technologies. My formal education as an electronics technician at Radio College of Canada and Mohawk College helps me a great deal when it comes to understanding the behind-the-scenes aspects of the products, technologies or solutions I am discussing or measuring.
Between 2000 and 2008, I worked for a car magazine based out of Toronto as its technical editor. Besides writing hundreds of vehicle features, dozens of technical articles and one-too-many cover model interviews, I reviewed approximately 450 car audio products. Everything from radios and speakers to amplifiers, subwoofers and even a signal processor or two came across my bench. The pace of moving more than 55 products in and out of my test lab each year was incredibly daunting. With that said, it was a lot of work, a lot of fun, and I enjoyed getting that much hands-on experience with so many different solutions.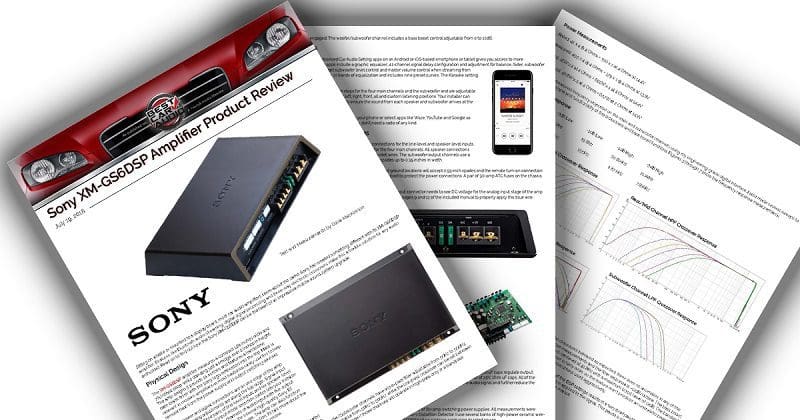 The Test Drive Reviews we will produce will be a healthy balance of real-world, hands-on experience combined with objective lab measurements and a subjective listening evaluation. I believe that there is a measurement that can quantify almost any device's performance. This translates to "You're going to see a lot of graphs and charts." I'll add reference information as we build the Test Drive Review library so that readers can research what those graphs mean in terms of quantifying a product's performance.
I genuinely appreciate the efforts that people put into unboxings and amplifier power tests. However, they don't paint a detailed performance picture. If we use cars as an analogy, an unboxing is akin to a walk-around and power tests are like measuring top speed without assessing acceleration, cornering or braking. I want to provide the entire story.
Peer Motivation Drives Excellence
I look up to three people in the consumer electronics industry in terms of product reviews: Garry Springgay at Cogent Audio Labs, John Atkinson from Stereophile magazine, and Vance Dickason, editor of Voice Coil magazine and the "Loudspeaker Design Cookbook" author. Combined, these guys have measured thousands of home and car audio products over their careers. They have world-class resources at their disposal. The information they provide is always lab-grade and infinitely repeatable.
Over the last month, I've spent more than 100 hours rewiring my bench (as seen in the lead-in image), recreating test tracks and honing my test procedures. Those elements will continue to evolve over the next few months as I perfect the tests used for each product I am fortunate enough to examine. I'll strive to keep things as consistent as possible and adhere to industry standards when feasible. With that stated, those of you who've met me know that I'm infinitely approachable. If something is missing from the reviews, let me know. I'll be happy to add that information, if possible.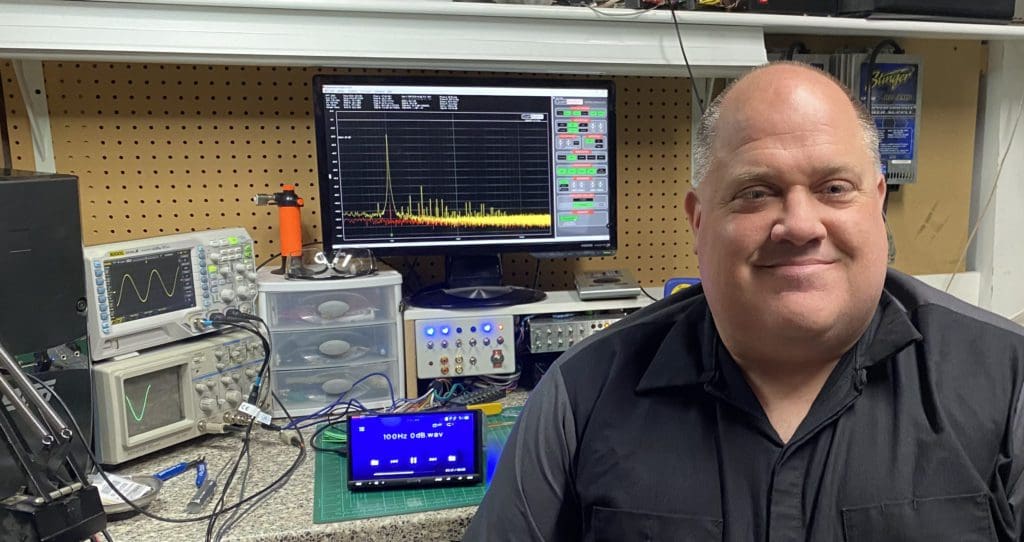 Watch This Space
I think our team is excited to delve into this new aspect of educating consumers – I know I am. Our graphics guys are working on templates and artwork, and the web guys are readying the Test Drive Review section of the site. As I write this, I'm 95% of the way through the first review. I keep thinking of things I want to add, and I'm sure our team wants me to stop. Anyway, I want to share as clear a story as possible with our readers. So, as I sign off, I'll remind you to visit the BestCarAudio.com website and Facebook page frequently as we continue to publish new articles and add content to our Test Drive Review section. The entire team thanks you for your support, and we look forward to this next amazing chapter.