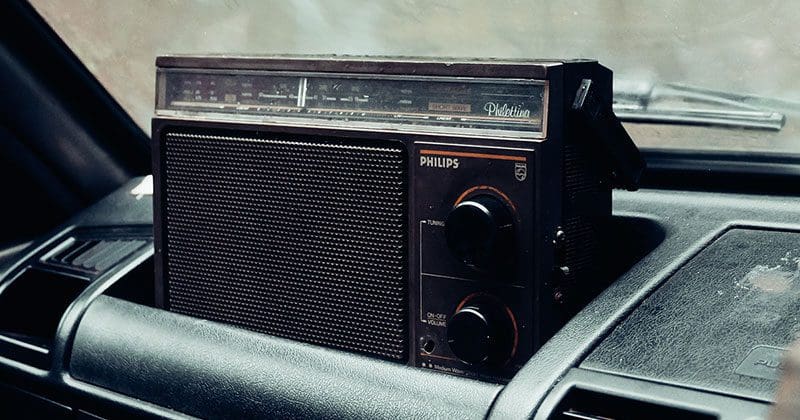 For decades, driving has been synonymous with listening to the radio in our cars. From the early days of AM radio, through advances in FM technology to the latest satellite and streaming services, we've been able to enjoy someone else's music collection for about 100 years. Each advance in technology has improved sound quality and noise reduction to make our music sound more accurate and realistic.
AM Radio
One of the simplest means of transmitting audio information over the air is known as amplitude modulation, or AM, as it's known globally. From a technical standpoint, AM radio modulates the amplitude (level or strength) of a carrier radio frequency (the station you tune to) to transmit the audio signal. In essence, an analog copy of the sound is sent on top of the radio station frequency. In North America, AM radio stations broadcast on carrier frequencies between 540 and 1700 kHz.
One of the biggest problems with AM radio is its sensitivity to noise. If additional information, say from a lightning strike or a noisy piece of electrical equipment, adds noise at the same frequency as the carrier signal, you will hear it on top of your broadcast.
The second issue is bandwidth. AM stations are limited in their ability to transmit high-frequency information. Audio up to 10 kHz is the limit in North America.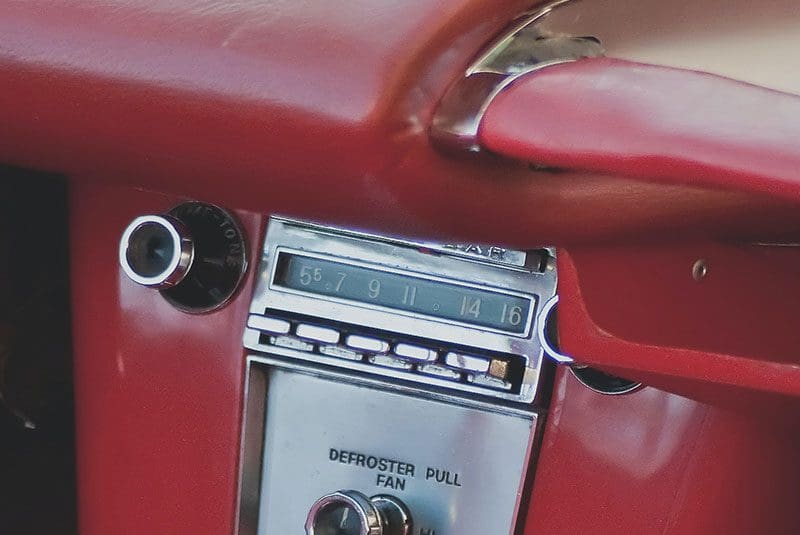 FM Radio
FM radio got its start in the 1930s but didn't begin to make headway into broadcasting popularity until the 1960s. In contrast to AM, frequency modulation (FM) is much more impervious to noise. To transmit audio over the air, the frequency of the carrier signal (the station you tune to) is modulated by the audio waveform. FM radio offers dramatically improved audio bandwidth (up to 15 kHz) and an easy way to transmit stereo signals.
As digital transmission technology became more popular, broadcasters found ways to include additional information in the 200 kHz band allocated to each FM station. Features such as the Radio Data System (RDS) allowed small amounts of digital information to be embedded with the analog audio transmission, including station call signs, song titles and artist information.
Several radio and portable GPS navigation device manufacturers use the RDS Traffic Message Channel (TMC) to display real-time traffic information within their navigation systems. At the time of this writing, 77 stations are broadcasting this information in major cities in the US and Canada.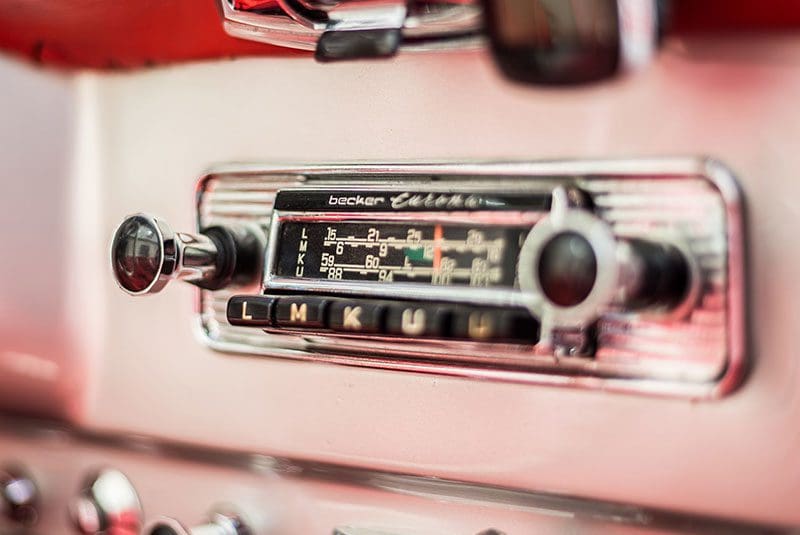 Digital Audio Broadcasting
Digital audio broadcasting (DAB, for short) operates at much higher frequencies than traditional terrestrial radio and is similar to the signals from satellite radio broadcasts. While it never took off in North America, DAB remains the standard in Europe and is replacing standard FM transmission there. Many aftermarket radio manufacturers such as Kenwood and Pioneer had add-on tuner modules that would work with these satellite frequency signals.
HD Radio
Using technology identical to FM radio in terms of broadcasting frequencies, HD Radio extends the data transmission concept to include a high-resolution digital copy of the FM station and up to three additional audio streams. Broadcasters can choose how they want to use the available bandwidth and balance fidelity and content. Significant amounts of information, including song title, artist name and even album art, can be displayed on the radio screen of a multimedia receiver.
HD Radio is a free service but requires a tuner that is capable of decoding the data stream embedded within the FM broadcast.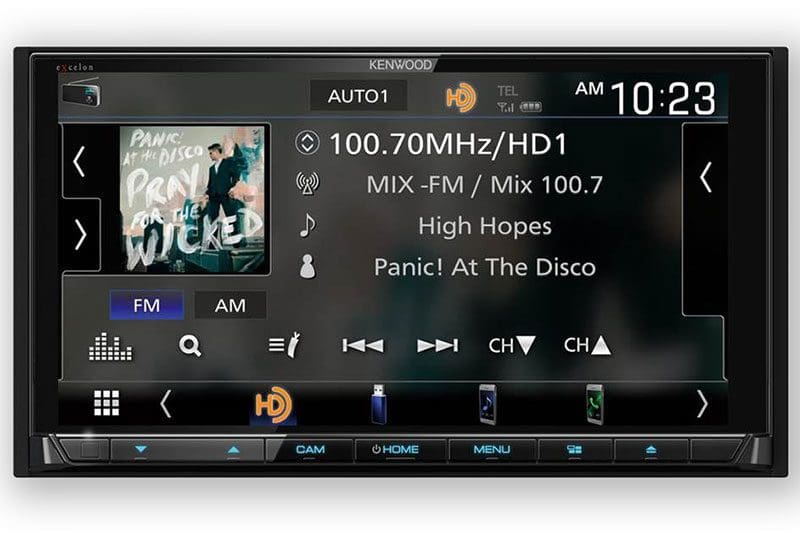 Satellite Radio
Though the basis for satellite radio was first conceived in the early 1990s, the first satellites weren't launched until 2000, with Sirius launching three satellites that year. XM launched its first two satellites on March 18 and May 8, 2001, then began broadcasting Sept. 25 that year. Full coverage of the US was achieved by mid-2002. Sirius and XM Satellite Radio merged into Sirius XM in 2008 to deliver a single solution for North America.
Unlike terrestrial radio, Sirius XM is a pay-for-use service. You'll need a specific antenna and tuner module to receive the signals.
Being able to drive across the US and almost all of Canada while listening to the genres of music you enjoy is a fantastic feature. If you drive long distances or live in a rural area with few radio stations, then Sirius XM is an excellent option.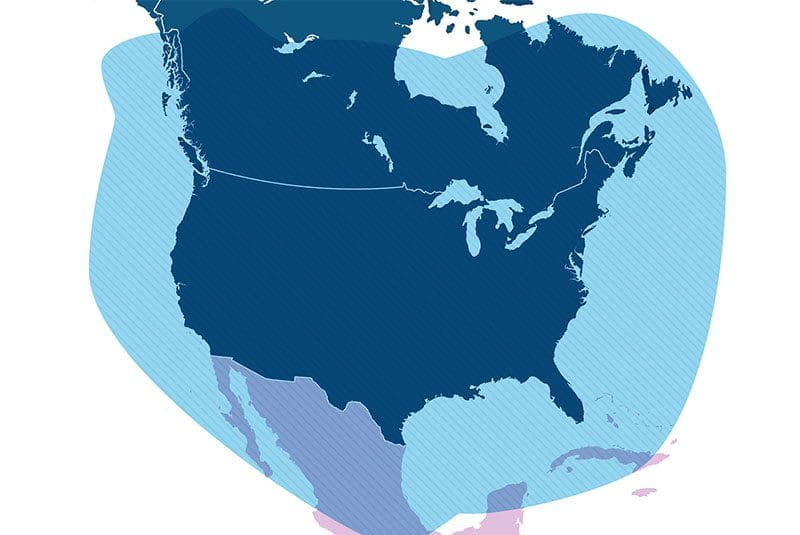 Streaming Music Services
Pandora, Spotify, Apple Music, iHeartRadio and Amazon Music are the top music streaming services in North America. Unlike the other systems we've discussed, these entertainment solutions rely on the digital data connection of your smartphone to bring music into your vehicle. In most cases, users will launch an associated app on the phone, then use a Bluetooth or wired data connection to feed audio from the stream to their stereo.
Specific apps exist for Apple CarPlay and Android Auto for the services we've mentioned above, along with Tidal, Radio Disney and Sirius XM. Using dedicated voice-controlled apps makes enjoying these services easier and safer while driving.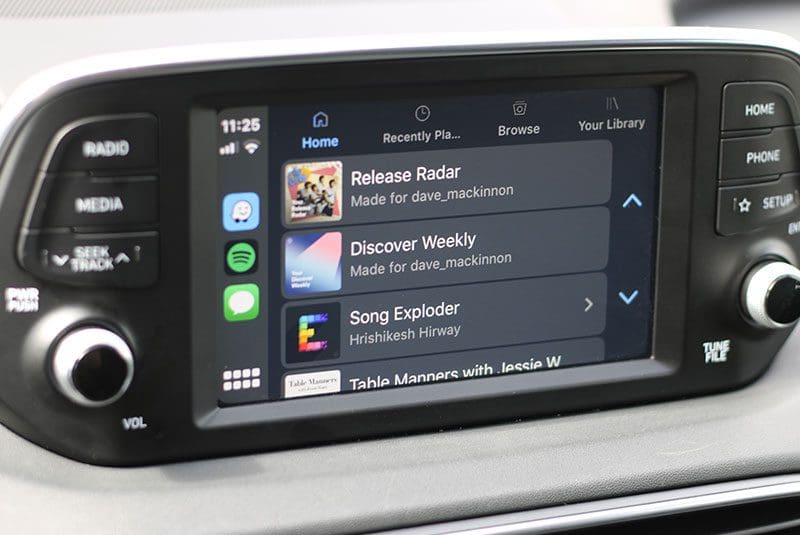 Modern Technology Provides Non-stop Entertainment
Whether you wanted to check the score from the game last night, listen to the news or enjoy your favorite music, dozens of options will let you stay informed and entertained as you drive. If your car or truck doesn't have the ability to play HD Radio, Sirius XM or accept audio from a streaming service over Bluetooth, drop by your local specialty mobile enhancement retailer today to find out about the upgrades that are available.