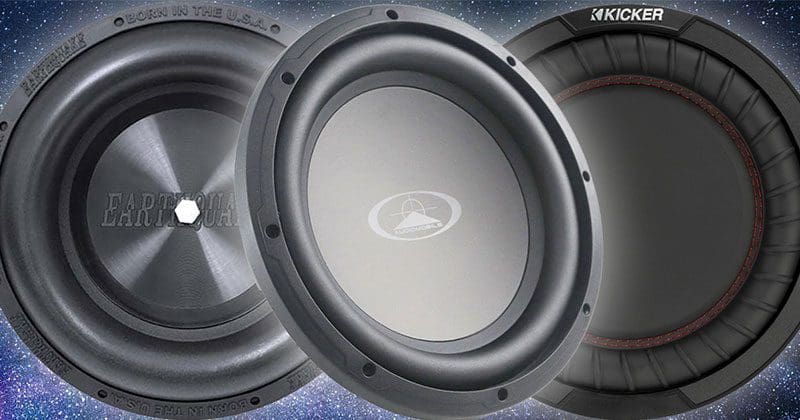 When it comes to producing deep bass from a small enclosure, adding a passive radiator offers some significant performance benefits. If you aren't familiar with this type of subwoofer enclosure, then you've come to the right place. We'll look at how this design works, the benefits it offers and analyze potential drawbacks. Ready? Let's dive in!
Common Subwoofer Enclosures
Traditionally, there are two popular types of subwoofer enclosures. The simplest to design and execute properly is an acoustic suspension design, better known as a sealed enclosure. In this configuration, the air inside the enclosure adds to the compliance of the cone assembly to control its motion at low frequencies. When designed with a low-to-modest system Q value (Qtc <0.75, for example), the roll-off response is typically in the 40-55 Hz range at a slope of -12 dB per octave.
The second type of enclosure you often see is called a bass reflex design. These are also known as ported or vented enclosures. In these designs, a vent is added to the enclosure that lowers the system's resonant frequency. The vent has a specific surface area and length in order to change the resonant frequency of the system. As a gross generalization, bass reflex enclosures are 50% larger than their acoustic suspension brethren but offer extended low-frequency output. In car audio applications, this extended response improves overall system efficiency. The design of the vent is somewhat complicated in terms of balancing surface area and implementing an appropriate radius on the ends to prevent unwanted noise from high-velocity air movement. Below the tuning frequency, the output of this type of subwoofer enclosure design rolls off at -24 dB/octave.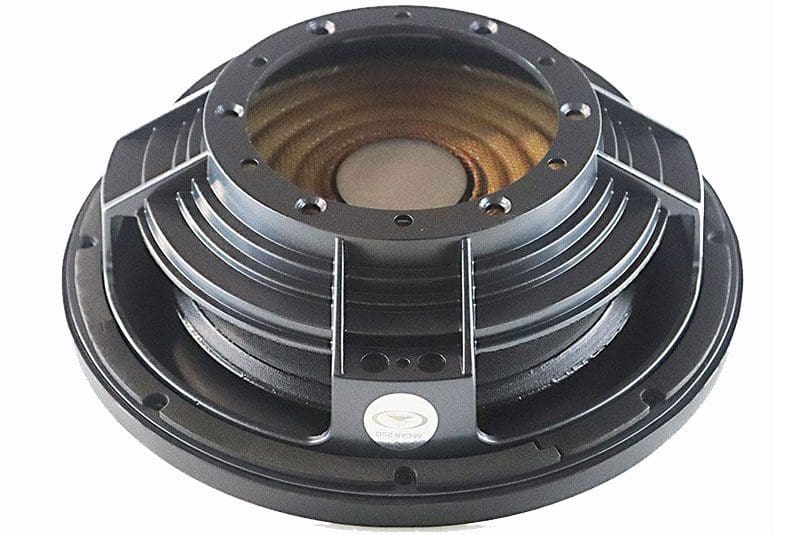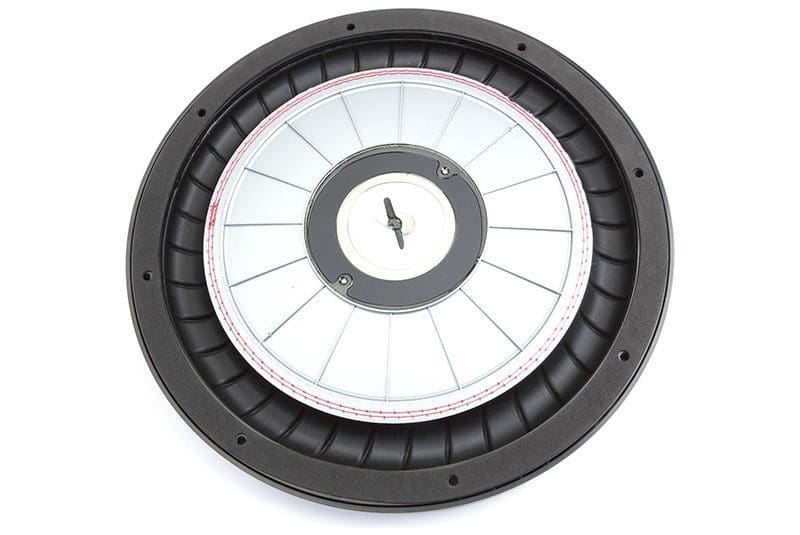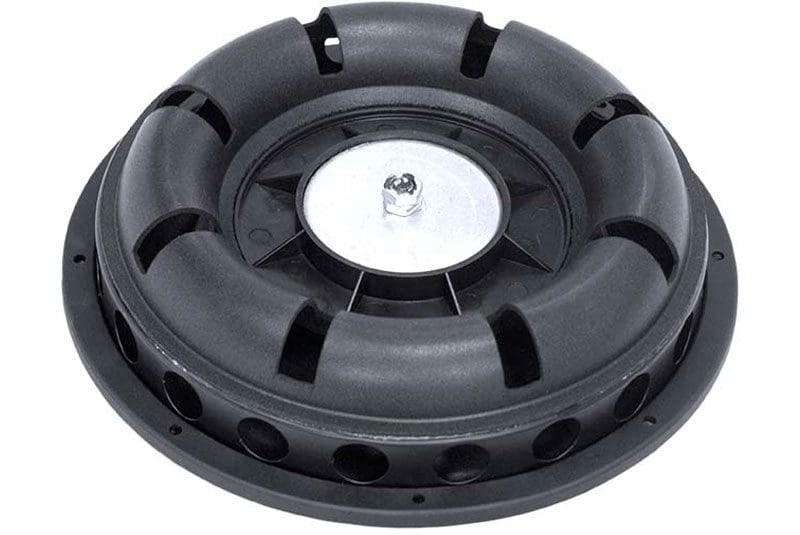 Passive Radiator Subwoofer Enclosure Designs
Imagine if there were a way to get the efficiency of a bass reflex design with the enclosure volume of an acoustic suspension enclosure. The passive radiator is a nearly ideal solution. Imagine that a passive radiator is a subwoofer in which the voice coil and magnet assembly have been removed. A precise amount of weight must be added to the remaining assembly to produce a very low resonant frequency. The weight of the passive radiator cone assembly is roughly equivalent to the air mass that would fill the vent in a bass reflex design.
Let's Model Some Subwoofer Enclosures
As they say, the best way to visualize something is through comparison. For this example, we will simulate the performance of a Rockford Fosgate Power Series T1D210 10-inch subwoofer in acoustic suspension, bass reflex and passive radiator enclosure designs.
Let's start with the sealed enclosure design. For a good blend of low-frequency extension and cone control, we'll target a system Q of 0.707. The software suggests that a net internal air volume of 0.53 cubic foot is ideal. This results in a system F3 of 51.06 Hz, which is typical and acceptable for this type of subwoofer enclosure.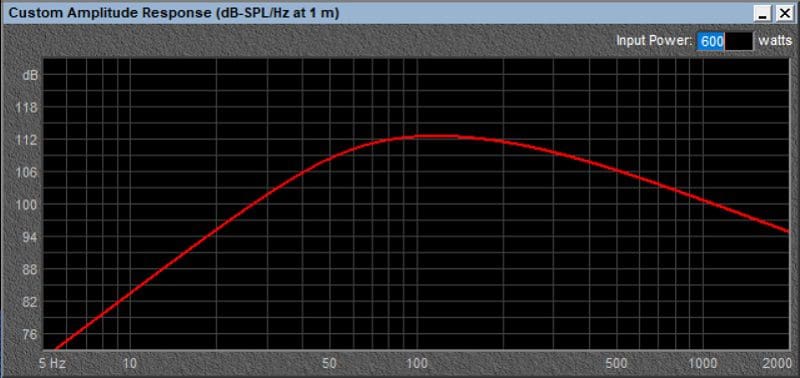 Next, let's look at extending the low-frequency efficiency of our sub by moving to a bass reflex enclosure design. We'll double the enclosure volume to a net of 1.06 cubic feet and add a vent that's tuned to 29 Hz. The vent in this example is tricky. Ideally, it should have a diameter of 4 inches, but the length would be 36 inches and difficult to fit inside the enclosure. We aren't talking about the difficulty of constructing the enclosure in this article, so we'll leave that in place for the simulation. The F3 frequency is a thoroughly enjoyable 26.1 Hz.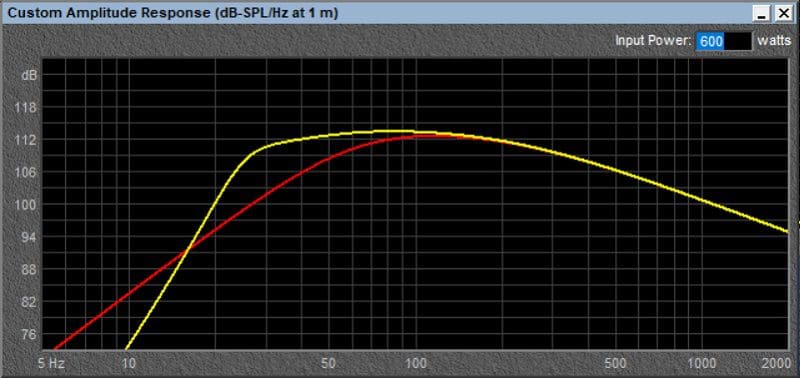 Last and certainly not least, let's look at the passive radiator enclosure design. For this simulation, we'll use a 10-inch radiator with a resonant frequency of 15 Hz, equivalent compliance of 60 liters and a Qms of 4.5. We'll keep the enclosure volume at 0.53 cubic foot.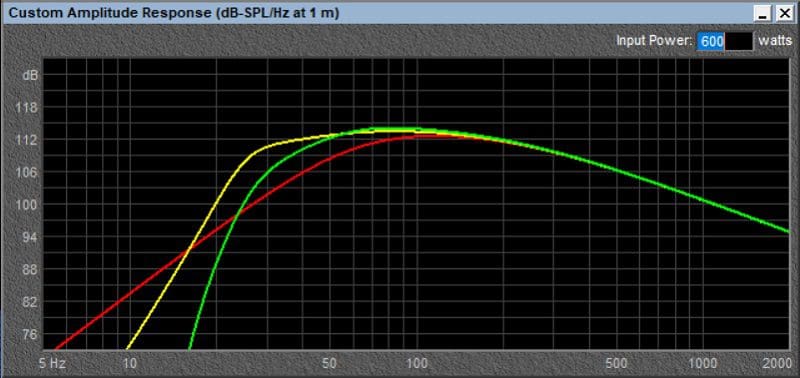 As you can see in the graph below, we pick up a tiny bit of efficiency above 55 Hz compared to the bass reflex enclosure. Our passive radiator design is much louder at all frequencies above 25 Hz compared to the acoustic suspension system. This design yields an F3 frequency of 35.6 Hz.
Advantages and Drawbacks of Passive Radiator Designs
A second benefit of the passive radiator (P-R) design is that there is no chance of noise from the radiator as compared to a vent. A vent with a small area may produce chuffing noises as the air resonates up and down through the column. Likewise, a hard edge on the inner and outer edges of a vent contributes to the chance of unwanted noise. The passive radiator moves forward and rearward like the subwoofer itself.
On the flip side, the roll-off of the P-R system is steeper than both the acoustic suspension and bass reflex designs at -30 dB/octave. This is because there is a null in the output where the radiator resonates. If we expand the vertical scale on our simulations in BassBox Pro, we can see this dip at 15 Hz. In short, a P-R design isn't as good as at reproducing infrasonic information as a bass reflex or acoustic suspension system. Whether this response dip matters or not depends on your expectations and the music you listen to. If you like rock, pop and rap music, it likely won't matter at all. If you listen to classical music with lots of low-frequency organ notes, it might not be ideal.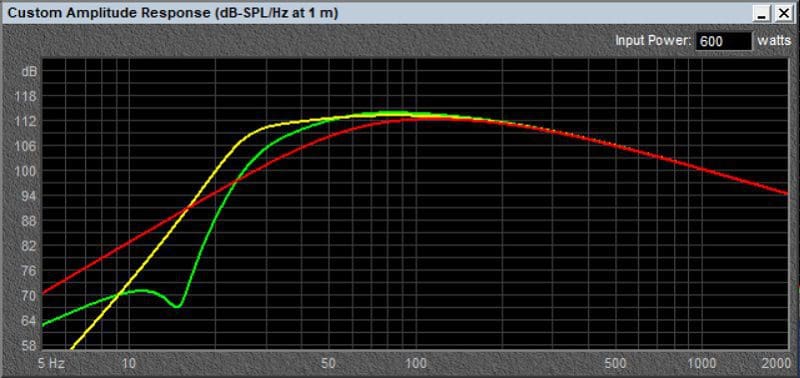 Companies like Audiomobile, Kicker and Earthquake offer passive radiators that specialty car audio retailers can use to increase the efficiency of your car audio system. They don't have to be used with the same brand of a subwoofer, so mixing and matching might offer a great opportunity. Some of these companies offer very specific designs for their solutions, while others provide more information to allow your technician to create something special and unique. If space for bass in your car or truck is at a premium, having a passive radiator subwoofer enclosure built might be a great solution.