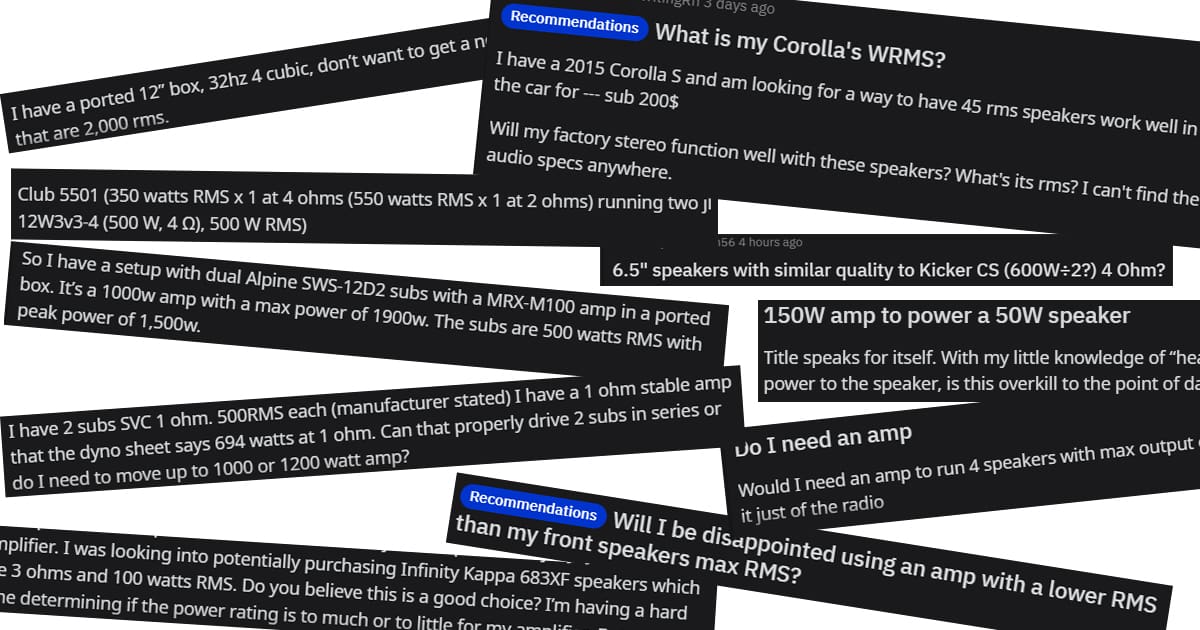 If we could send just one message to car audio enthusiasts, it would be to stop talking about wattage ratings. These numbers are irrelevant and often misleading in the context of quality, performance and value. Leave the reference to watts out if you want to sound intelligent when discussing car audio upgrades.
What Are Watts?
The SI Unit watt is used to measure power. One watt describes 1 joule of work done in electric circuits in one second. It's also equal to the heat produced when 1 amp of current flows through a resistance of 1 ohm. In mechanical systems, 1 watt is 1/728 of one horsepower.
In audio systems, we use the watts to describe how much power an amplifier can produce or how much power a speaker can handle before something bad happens. The confusion here is that enthusiasts seem to think that larger numbers, or more watts, mean a product is better. This is incorrect.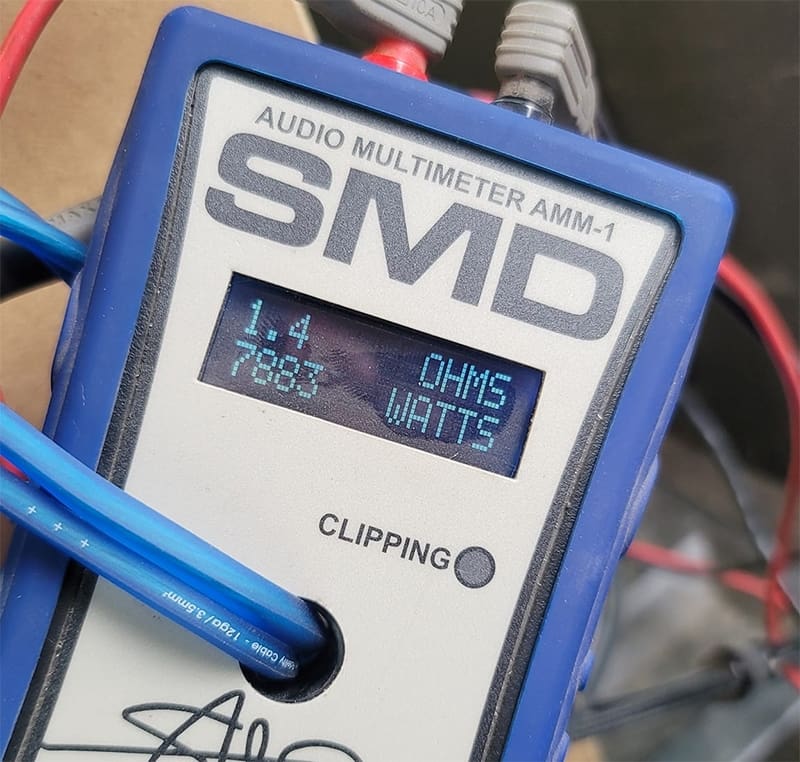 Let's use an analogy to prove our point. If we equate watts with horsepower in an engine and surmise that more power is better, the vehicle with the most powerful engine is always the best. Right? Look at a top-fuel dragster, a Formula 1 car and your average family SUV. The top fuel dragster likely makes 11,000 to 12,000 horsepower. These vehicles are designed and constructed to travel 1,000 feet in a straight line as quickly as possible. In all cases, the team has to rebuild the engine after each run.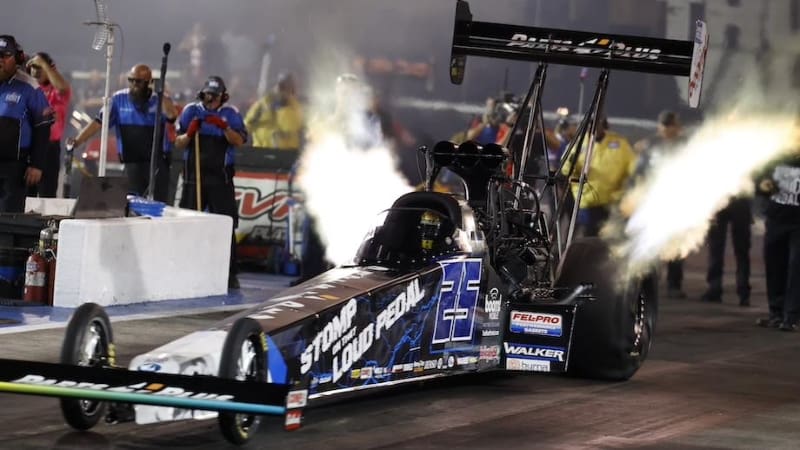 The high-horsepower Top Fuel dragster is a terrible choice if you want to race around a track. It can barely turn a corner, and the engine would be destroyed before the end of the first lap. It would be entertaining to watch one try, though. Modern Formula 1 cars have turbocharged 1.6-liter V6 engines. They produce around 900 horsepower. Everything about the design of an F1 car focuses on being able to go around corners as quickly as possible. While the engines are fragile compared to your daily driver, they will last for a few races. Suddenly, more power isn't the ultimate goal.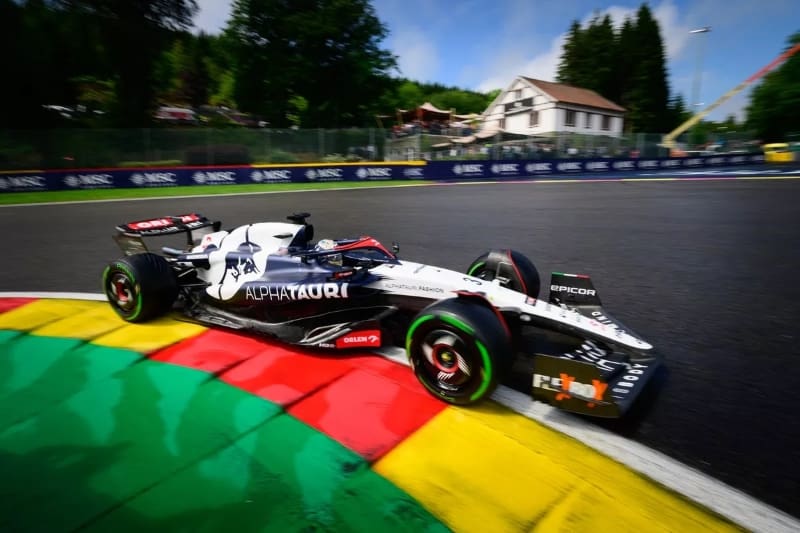 While F1 cars are fantastic, their engines still don't last long in the grand scheme. Teams are allocated four engines per season. With 22 races on the calendar, that's an average of less than six races per engine, or 1,300 to 1,400 miles before they're retired. On top of that, it takes the team about 30 minutes to warm the fluids in the engine with external heaters before they can start the engine. Not practical for day-to-day use, is it?
Consider the modern family SUV, like a Toyota RAV4, a Nissan Rogue or a Honda CR-V. These have four-cylinder engines that produce upwards of 200 horsepower. These vehicles get around 30 miles to the gallon, compared with 6.2 miles per gallon for an F1 engine and 95 gallons per mile for the Top Fuel car. Likewise, your little SUV will likely last more than 100,000 miles without a major service.
The point is that you don't need the most power possible to get the most performance for your application. In audio products, you lose some efficiency in subwoofers with huge wattage ratings, and massively powerful amplifiers are often noisier than their high-quality counterparts. Thankfully, you aren't penalized for that extra power in terms of longevity unless you exceed a product's power handling rating.
Loud Music and Wattage Ratings
Perception of quality depends slightly on the situation. If you are a basshead trying to make your SUV as loud as possible, you'll want to look for amplifiers and speakers that can play loudly. Even in this scenario, most people would think higher-quality amplifiers would be the more powerful solution. What about efficiency? We've measured 1,100-watt amplifiers that waste almost 45% of the energy they consume as heat. A higher-quality amplifier might only convert 10 to 15% of the energy from the battery and alternator into heat, allowing the rest to drive the subwoofers. Even if your vehicle has an electrical system with unlimited current delivery capabilities, efficiency is likely more important than outright power production capabilities. A more efficient amp will deliver more power to your speakers. More importantly, the amplifiers won't overheat and go into protection mode or fail entirely.
What about reliability and cooling? Do you enjoy playing your music loudly for hours? We've measured amplifiers that went into thermal protection after two or three minutes of playing at their full power potential. Higher-quality amplifiers can often play for 20 or 30 minutes at their full rating. Your amplifier's thermal design quality matters if you are a basshead competing in a dB Drag Racing Association Deathmatch.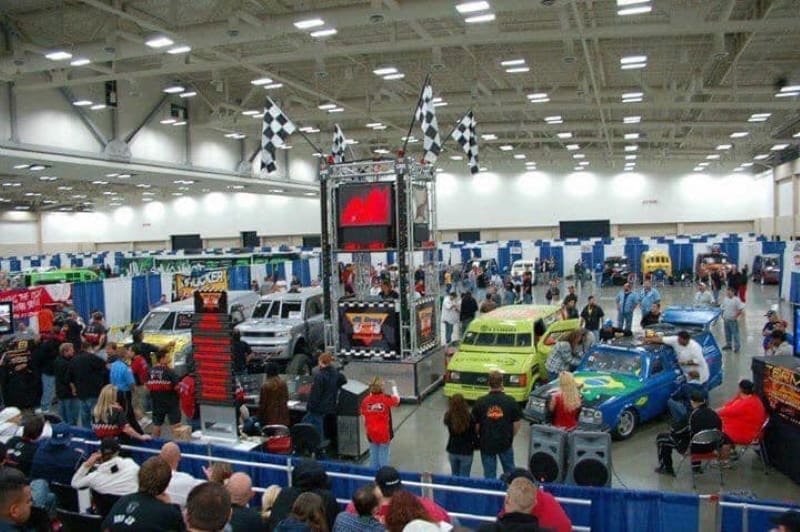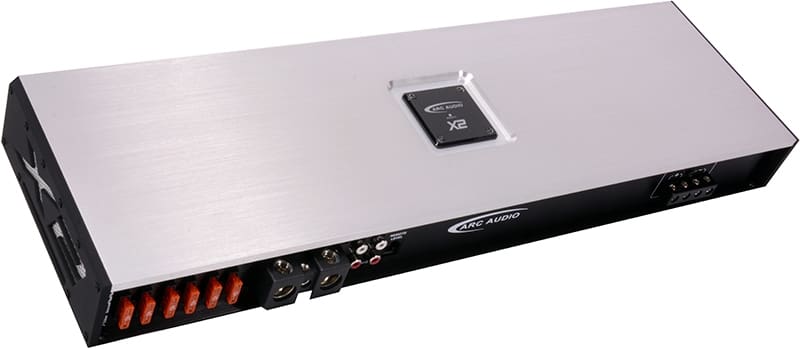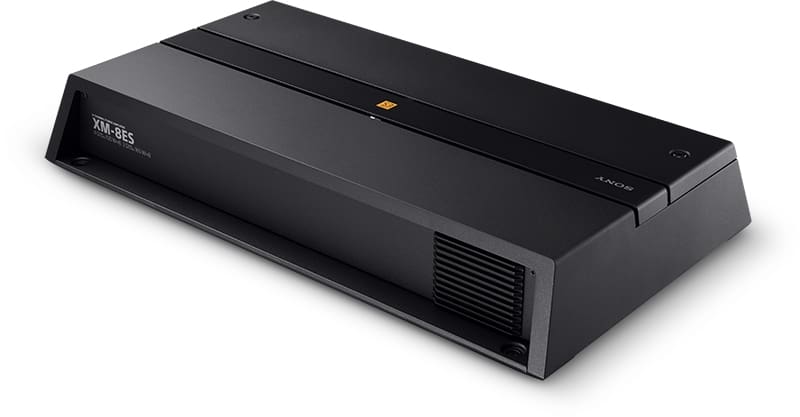 What about high-output subwoofers? Does their quality matter? Chances are good that a basshead would purchase subwoofers based on size and power handling ratings. What if the voice coil in your subwoofer rated at 1,000 watts failed when being driven with a 1,000-watt amp? To make matters more confusing, the issue could be that the subwoofer couldn't handle 1,000 watts or that the amplifier produced more than 1,000 watts of power because it was pushed well into clipping.
There are defined guidelines under the CTA-2006-D standard for measuring amplifier power. Likewise, the CTA-2031-A standard defines how to test speakers to confirm power handling ratings. In short, genuine speaker power ratings require continuous playback for eight hours. If the speaker can't play at the specified power rating for eight hours without failing or suffering a change in working parameters, the power rating is too high. Have you ever seen an "SPL" woofer with specifications that comply with this standard? We can only think of one.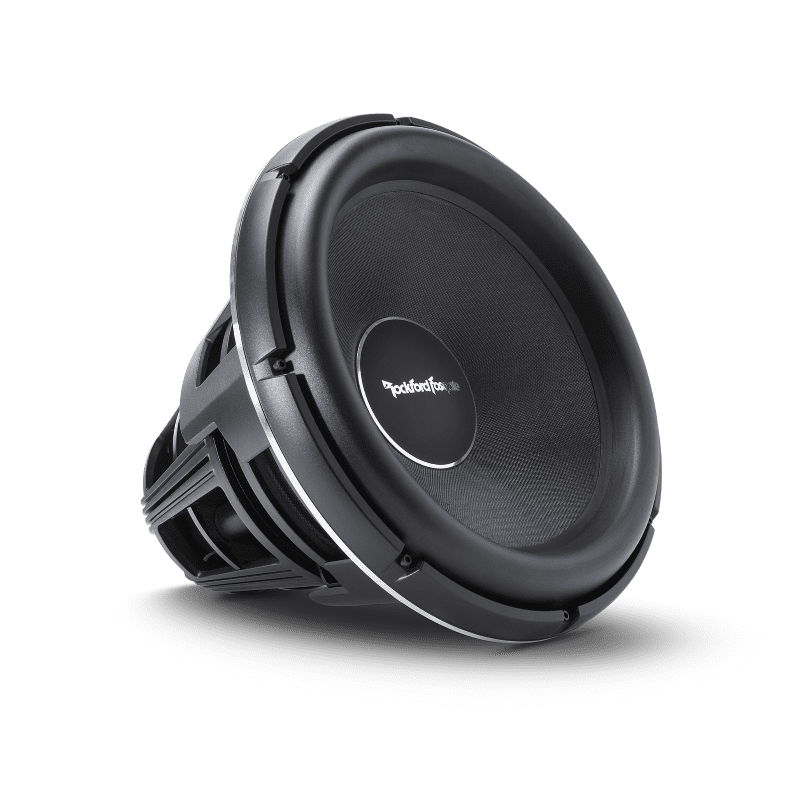 Speaker ratings are very different from subwoofer ratings. They carry over an archaic test procedure developed for smaller home speakers. A 3.5-inch midrange or 1-inch tweeter wouldn't be able to handle much low-frequency energy without physical and thermal damage. As such, the noise-like test signal is filtered above a specific frequency. The power rating for the driver doesn't consider this filter's effect on output.
For example, a 1-inch tweeter playing from 4,000 Hz and up might have a power rating of 100 watts. The high-pass signal on the pink noise track results in about 0.12 watt arriving at the tweeter.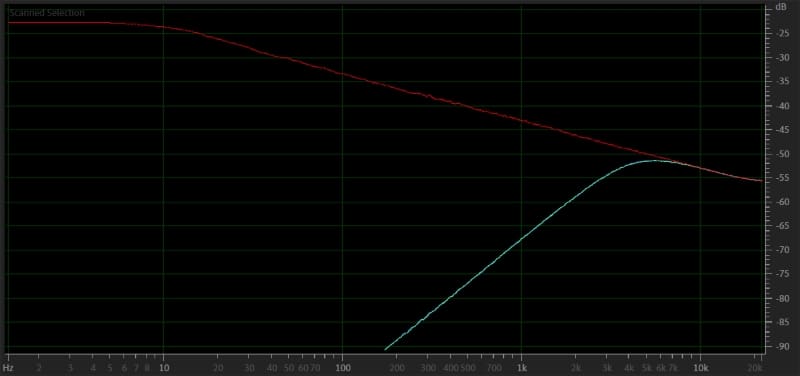 Sadly, very few companies publish the unfiltered power ratings of their midrange and high-frequency speakers. This accurate process leads to a lot of consumer confusion. You will quickly damage small midrange speakers and tweeters if you try to "set the gains" on your midrange amplifier using a test tone.
What Defines Audio Quality?
More often than not, upgrading an audio system aims to make it sound better. This will encompass several goals. It should play loudly enough for our listening preferences. The audio system should deliver smooth and realistic frequency response. The system should be as clear and detailed as possible. Finally, the system should have good imaging with a lifelike soundstage.
Designing a system that will play loudly requires adequate amplification, proper speaker selection and correct system design, installation and calibration. A three-way system with a subwoofer, woofers in the doors and tweeters in the corners of the dash is often enough for most people. Some music lovers want the music wrapped around them. As such, rear speakers would be a good upgrade. The technician designing and installing the system must know how to set the crossovers for each speaker so that they operate as efficiently as possible and are protected from over-excursion.
Smooth frequency response in a car audio system can only be achieved by adding an equalizer. You may have chosen the most expensive component speakers and subwoofers. However, once they start playing into the vehicle's interior, reflections and resonances will wreak havoc with what you hear. To smooth the system's response, your technician must use a calibrated real-time analyzer and an equalizer.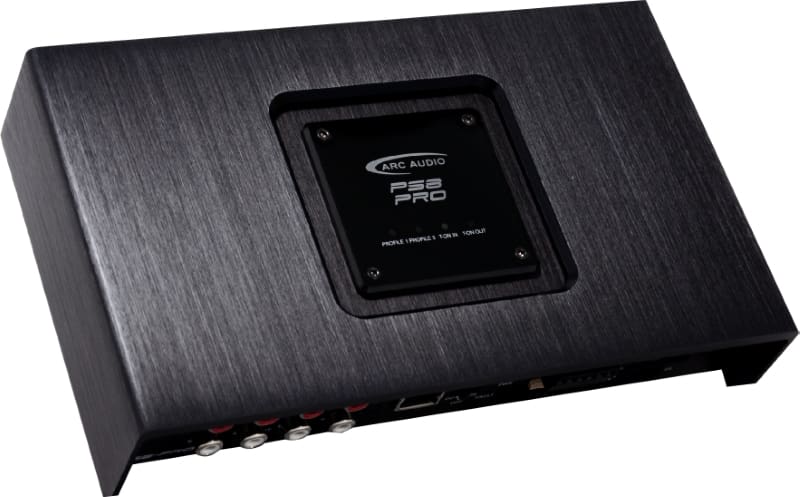 Finally, there's the topic of clarity. The dictionary includes two definitions for the word clarity: "the quality of being coherent and intelligible" and "the quality of transparency or purity." Both apply to audio systems. When comparing one source unit, amplifier, signal processor, speaker or subwoofer to another, the device with better clarity typically adds less distortion to the signal. When we talk about distortion, we aren't talking about amplifier clipping. Clipping is an extreme level of distortion. Harmonic and intermodulation distortion add multiples and products of every frequency that passes through a device. More distortion makes the result less clear and detailed. It reduces intelligibility and transparency.
Professional audio reviewers often discuss a veil being lifted when comparing two products. Think of this like looking through a windshield with 10 years of highway driving and one brand-new off the showroom floor. You can see the road through both, but what you see is clearer and more detailed through the new window. Better audio components offer a similar experience to a brand-new windshield in how they reproduce audio signals. It's often challenging to articulate clarity in the sense of audio product performance.
In terms of electronics like source units, amplifiers and processors, you can often separate the good from the great by looking at distortion specifications. Total harmonic distortion and intermodulation distortion percentages should tell you the amount of unwanted information the device adds. Sadly, not all companies publish accurate information. As such, auditioning products under controlled conditions is the best bet. Several years ago, we rounded up a selection of good-quality amplifiers and listened to them at a sound-off. Everyone agreed that the differences were stunning. Interestingly, some well-designed Class D amplifiers dramatically outperformed over-hyped Class AB amps.
For speakers and subwoofers, no car audio companies publish quality-related data, aside from frequency response charts, that would let you pick between their offerings and another. The only way you can tell that a speaker is genuinely high-end, aside from a flat response curve, is to look for distortion-reducing features. Speakers and subwoofers with copper caps on the T-yoke are a good sign. Drivers using a shorting or demodulation ring under the top plate will likely add less distortion. Drivers that use voice coil geometries like Harman's Dual Differential Drive also typically exhibit lower distortion levels. Finally, a flat spider instead of a cupped design can improve quality.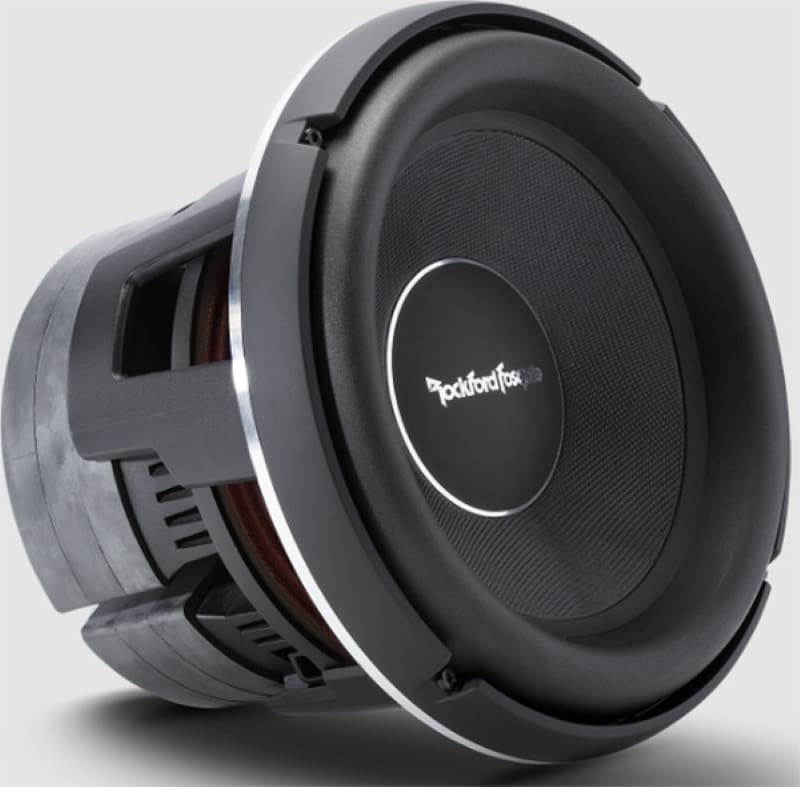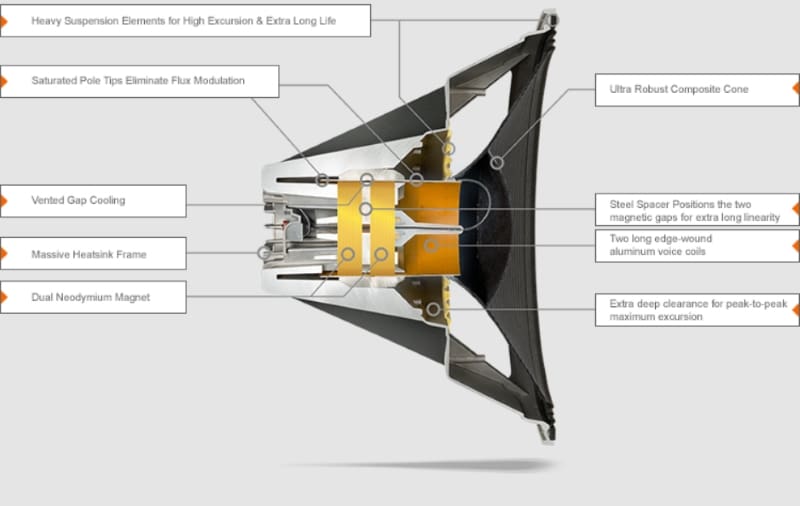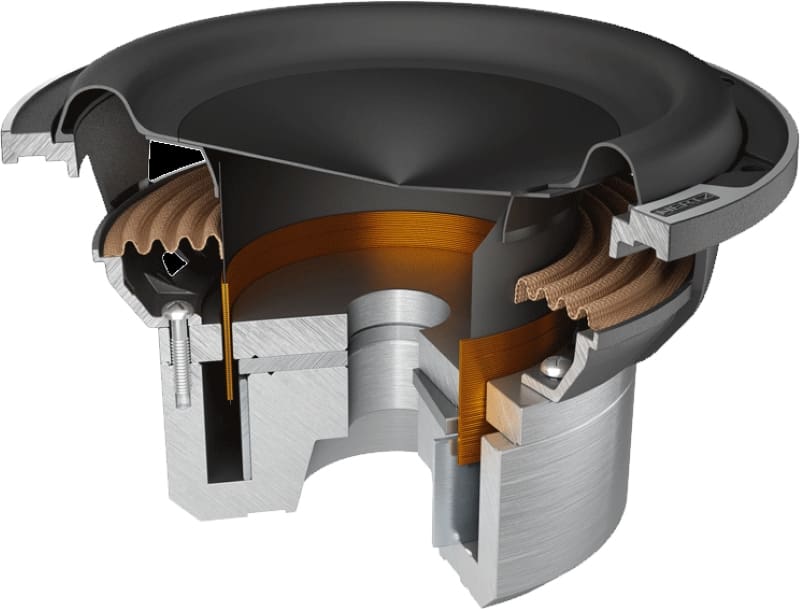 Better Audio Quality Comes from Better Designs
If you've managed to stick with us, you're likely interested in getting the most for every penny you spend on your audio upgrades. Likewise, you probably want products that sound good and are reliable. Hundreds of articles here at BestCarAudio.com explain how speakers, subwoofers, amplifiers and signal processors work. Many articles discuss the importance of proper system design, installation, configuration and calibration. A little reading and research will make you a more educated consumer and should result in choosing the best car stereo shops to work with and the best products. If you take nothing else away from this article, remember that attempting to quantify the quality of an amplifier, speaker or subwoofer by its wattage rating makes no sense.