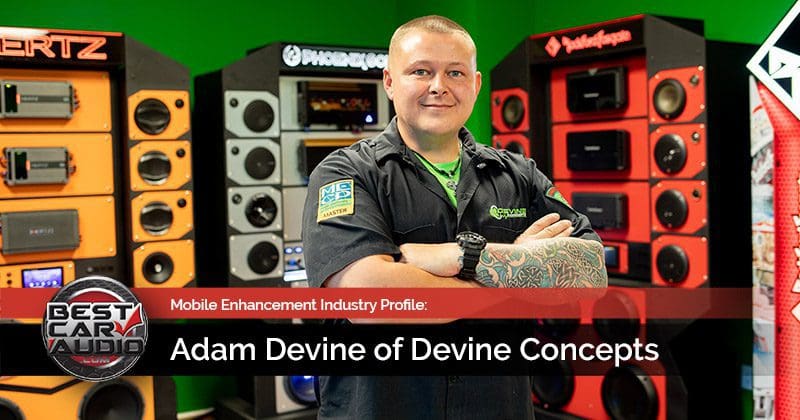 Adam Devine has been installing professionally for over 17 years but became a business owner only about nine months ago. It had been a lifelong dream of his to open a shop of his own, and after spending many years working in other shops, he decided it was time to open his location, Devine Concepts, in Naples, Florida. Change sometimes is scary, risky and a considerable investment, but just like growing as a technician, Devine knew that you have to step outside your comfort zone to progress. He decided that it was going to be now or never and leaped into shop ownership.
Certification and Continuing Education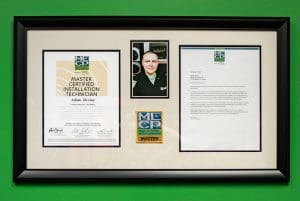 MECP certification has been at the core of his education throughout his career, and he first achieved Basic and Advanced (previously known as Bronze and First Class) certification in 2002. His commitment to his ongoing education has never wavered, and he earned his Master level certification in 2015 and renewed it this February. "I value the continuing education you receive from the program," he said. "It shows my commitment to the industry and staying on top of what's new, changing, the best installation practices, and how to use and implement the latest technology."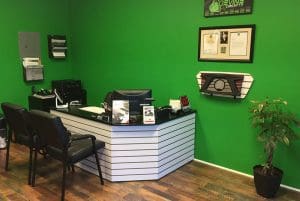 For Devine, that enhanced awareness enables him to offer great service. "It also provides peace of mind for my clients that my commitment to the industry is serious. I care about the growth and progress of 12 volt and want to ensure that the highest level of installation, customer service, and integration are completed to achieve the most optimal result for everyone involved."
Troubleshooting and Problem-Solving Expertise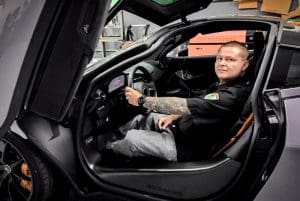 Unlike some technicians who focus primarily on fabrication, Devine places a significant focus on the MECP motto of Identify, Isolate, Eliminate. He hates getting stumped, so diagnosis and problem-solving have always been his specialties. It makes him a more capable technician as it eliminates guessing and swapping parts to figure out what will work or what will fix the issue. When other shops can't figure something out, the vehicle owner will come to his shop, and he can get the client in and out quickly and back on the road by having those years of experience resolving problems. When it comes to fabrication, wire management and installation, it has to be perfect or it doesn't leave the shop. If it takes hours of sanding or shaping to fabricate what's in his head, then that is what it will take. Devine will spend time researching new techniques or fabrication styles if he isn't sure how to fabricate or craft something his client desires.
Leading By Example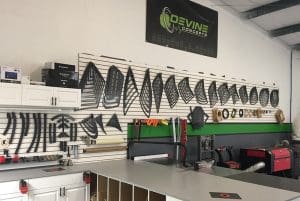 Some of Devine's proudest moments as a technician have been watching other technicians on his team, people whom he had trained, as they advanced in certification and became leaders themselves. For him, it was an awesome feeling to watch someone he had taught from the beginning as they came into the bay, honed his or her skills, and then moved on to run a bay and team themselves. His proudest moment as a store owner is how far his business has come in such a short time. In a little over nine months, he has been able to bring a shop that was empty and run-down, with no electrical, to the trusted, high-end shop it is today. His family has supported him throughout the process and they've contributed to helping build his dream — from painting the walls to assisting with marketing and business expertise.
Advice To Others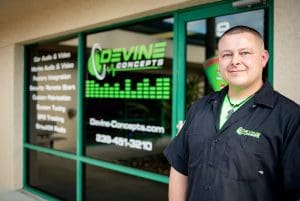 For Devine, the inspiration to take the leap into the mobile enhancement industry is a gut-level thing. "For someone who is looking to get into the 12 volt industry, I would tell them to follow their heart and passion and stay on top of your education and training," he said. "It is not as easy as most people think, and it's far different than saying you used to install your own radio or speakers back in the day." He notes that as vehicles continue to get more complex — with most new cars having infotainment and other vehicle systems that are CAN bus or computer controlled and as OEM integration becomes more challenging — MECP certification is even more critical with these advancements in vehicle technology.
For someone who is looking to become a store owner, he acknowledged that it has been one of the most rewarding and challenging experiences of his life. It is crucial to find the balance between your business and personal life, he said, which he still struggles to do at times. He added that potential business owners have to be ready for the challenge, and be passionate about it, because it is physically, mentally and financially demanding. But the satisfaction of a job well done and being able to please his clients energizes him each day. See his work on the Devine Concepts Facebook page!