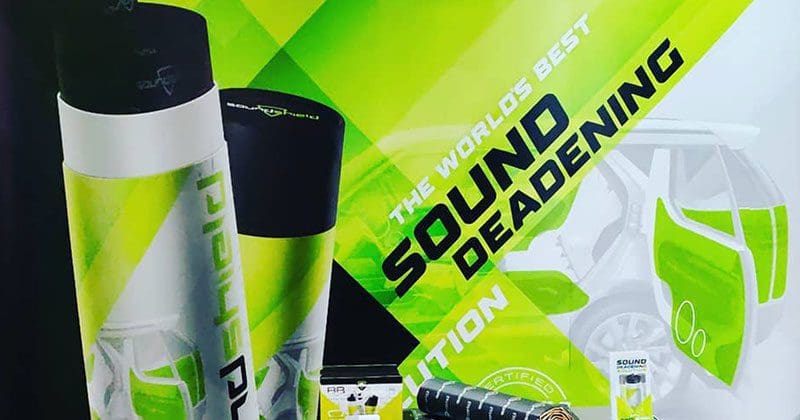 SoundShield is the newest sound deadening manufacturer in the car audio industry. For most companies, that status would be a hindrance. But it's not the case for the team behind this impressive noise-control product. Spearheaded by John Schwartz and Bryan Schmitt, these mobile electronics moguls have combined their product development and marketing expertise to create an automotive sound-control solution that has been an instant success.
How Did SoundShield Come to Existence?
With decades of experience owning and operating Perfectionist Auto Sound and Security in Anchorage, Alaska, John Schwartz has a unique understanding of product and service marketing. John was previously a partner in a sound deadening company. A few years ago, he parted ways over differences in opinion regarding product quality and their go-to-market approach.
Bryan Schmitt is the owner of Mobile Solutions, a car audio fabrication training and supply facility based in Tempe, Arizona. Bryan's experience in educating car audio technicians and custom car builders all over the globe has provided him with a unique and focused understanding of the tools and components that go into a successful audio system upgrade.
Bryan realized that a premium one-product-does-it-all sound deadening solution was missing from the industry and reached out to John with the idea of creating their own. John was initially hesitant to dive back into the sound deadening market, but after steady cajoling from Bryan, he finally agreed to the partnership.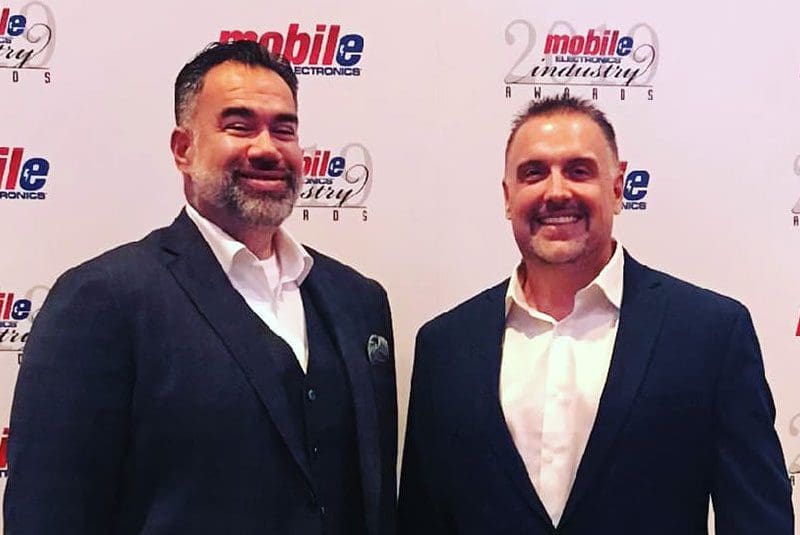 Their business plan was to create a solution that used the best adhesive, butyl, aluminum and foam layers possible. SoundShield started with a visit to the factory to choose the top materials available. This no-holds-barred approach might cost a few dollars more than competing products, but the performance and reliability would be worth every penny.
Once a pre-production run was complete, samples were sent to many of the top installation technicians in North America for real-world testing and feedback. Once they had universal agreement on the performance of their product, they set the wheels in motion to design the brand. SoundShield officially launched in August 2019 at the KnowledgeFest mobile electronics industry trade show in Dallas, Texas.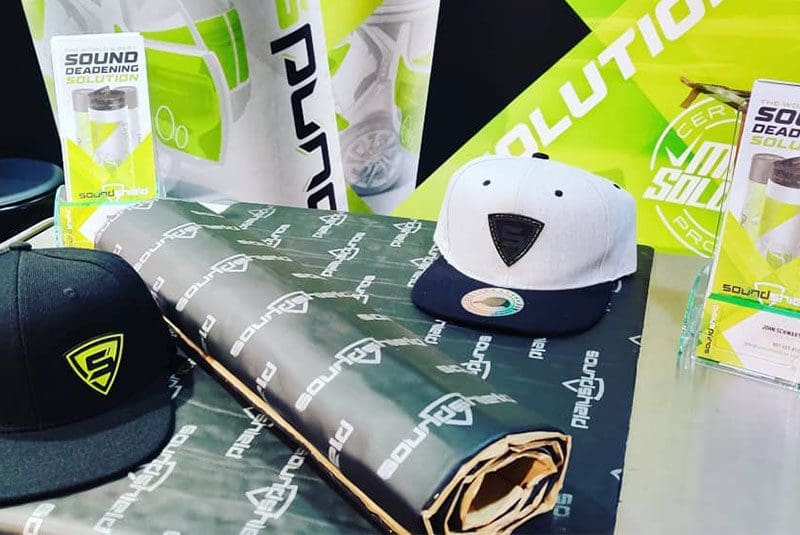 What is SoundShield Sound Deadening?
Unlike other brands that offer a variety of solutions, SoundShield has chosen to focus on a single, premium-performance product to control noise in vehicles. The sound deadening material features a three-layer design that is suitable for installation in doors, trunks, cargo areas, floors and the roof of cars, trucks, vans and SUVs.
The high-strength adhesive was tested in the frigid temperatures of Alaska and the sweltering heat of Arizona to ensure that the material would stay in place once installed.
The base layer is made of high-density flexible butyl rubber that will conform to the complex shapes of floor and door panels. The purpose of the butyl base layer is to add mass to the metal or plastic surface it's attached to. This added mass reduces sound energy transfer into the vehicle. The result is that exhaust, tire and road noise are kept out, allowing music from the audio system to be heard with increased clarity and detail. The butyl layer is 1.5 mm (~0.06 inch) thick to balance mass and flexibility during installation.
The middle layer of aluminum adds a thermal barrier to control heat transfer. This layer also improves the structure of the deadening material, allowing it to span openings in door and body panels without sagging.
Finally, the top layer is 3 mm (~0.12 inch) of high-quality closed-cell acoustic foam. This layer further improves high-frequency noise absorption while eliminating buzzes and rattles caused by trim panels, door lock and release rods and wire harnesses where they might contact steel and aluminum body panels. The use of closed-cell foam prevents moisture retention that could lead to mold and mildew issues.
You can learn more about how SoundShield will improve the performance of your mobile audio system and the comfort of your vehicle by reading our SoundShield Product Spotlight.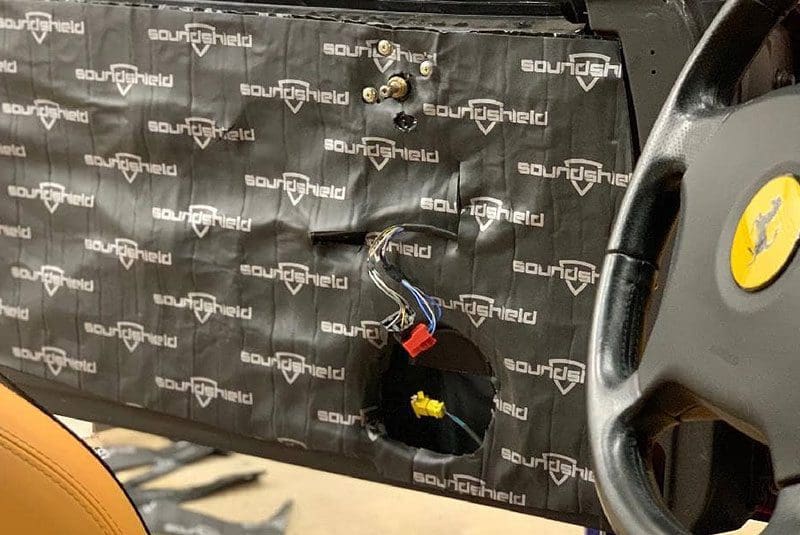 Upgrade Your Vehicle with SoundShield
For businesses interested in offering SoundShield to consumers, their main warehouse is located in Dallas, providing quick shipping times to the entire country. BB Distribution in Edmonton, Alberta, and Mississauga, Ontario, takes care of Canadian retailers.
For consumers interested in having SoundShield installed in their vehicle, visit your local specialty mobile enhancement retailer and ask for it by name. Don't accept substitutes. While other products look similar, they don't have the same adhesion and damping characteristics as SoundShield.
For more information about the product, visit the SoundShield website and be sure to follow them on Facebook and Instagram.