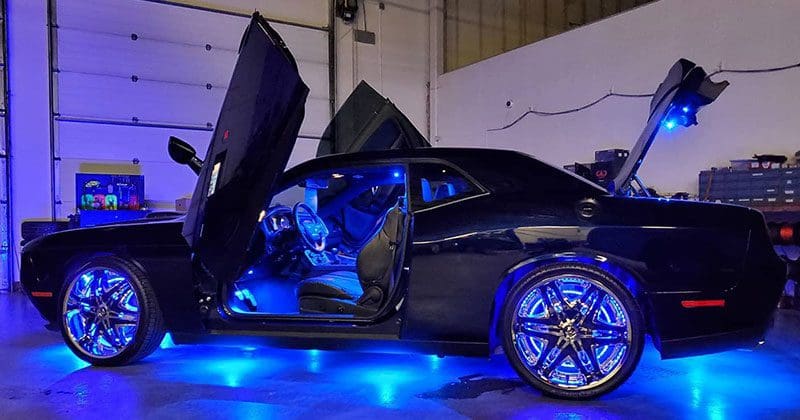 Reintroduced as 2006 models, the Dodge Charger sedan and Challenger coupe are some of the most popular vehicles to upgrade. Whether your car has a V-6, the popular 5.7-liter V-8 or the tire-smoking supercharged 707 horsepower Hellcat, these cars all look amazing and offer a style not available from anything else on the market. Of course, when it comes to audio system upgrades, remote car starters or lighting enhancements, the options are nearly unlimited. Let's take a close look at how you can improve or personalize your late-model Charger or Challenger.
Dodge Charger and Challenger Audio Upgrades
Fiat Chrysler Automobiles (the company that owns the Dodge brand and manufactures these cars) has tried many partners to offer their clients seemingly impressive audio system options. Factory-installed systems from Harmon Kardon, Beats and Alpine have delivered various imaging, system clarity and bass output levels. Few can match what true car audio enthusiasts expect to hear. Your local mobile enhancement retailer has options to add premium source units, speakers, amplifiers, signal processors and subwoofers that can dramatically improve the clarity and output capabilities.
For sixth-generation Chargers (2006 through 2010) and 2006 through 2011 Challengers, Dodge had relatively standard stand-alone radio options that were easy to upgrade. Suppose you want a source unit with Apple CarPlay and Android Auto, built-in GPS navigation or a way to show the image from a backup camera. In that case, hundreds of high-quality options are available.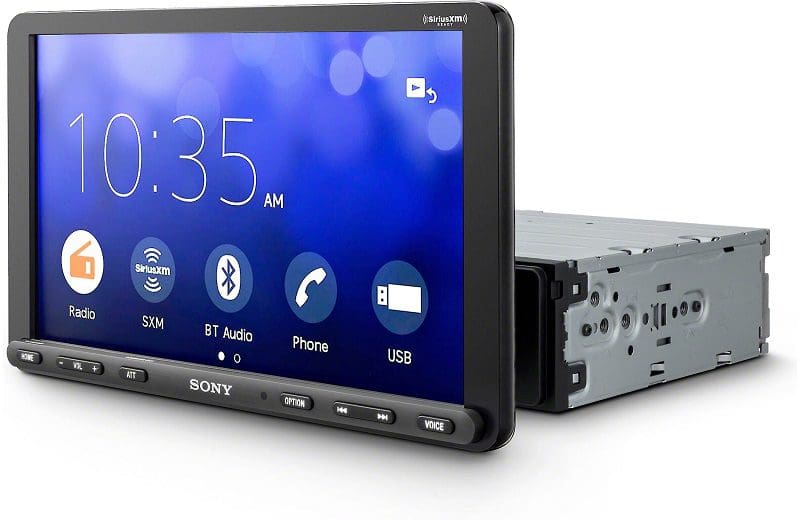 The latest generation of Chargers and Challengers have a large touchscreen integrated into the dash that provides audio system, climate control and vehicle configuration options. There's no way to replace the screen, but that doesn't mean you can't make the audio system sound much better. Companies like PAC offer interfaces that will let your installer use the factory-installed source unit to feed audio to upgraded speakers and amplifiers.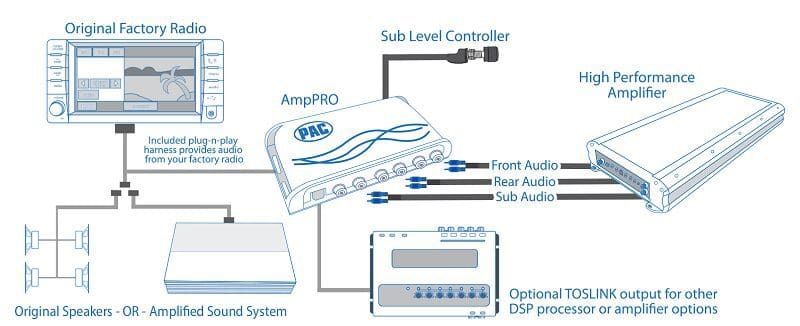 Custom Audio Solutions
Of course, there will always be folks who want just a little bit more from their upgrades. Thankfully, there are specialty retailers across the country that can deliver amazing sound systems. Whether you want to feel like you're sitting at the console of a world-class recording studio or in the middle of a dance club – there's no end to the options available. Check out some of the amazing upgrades our friends have created for their clients.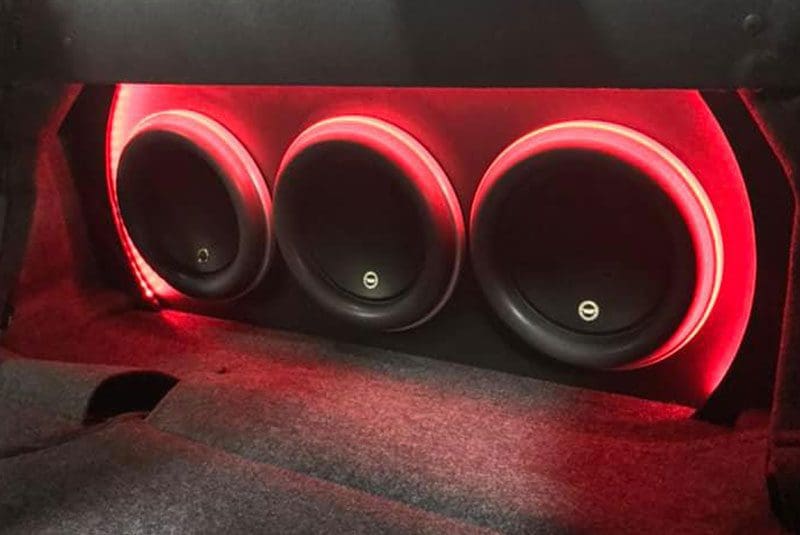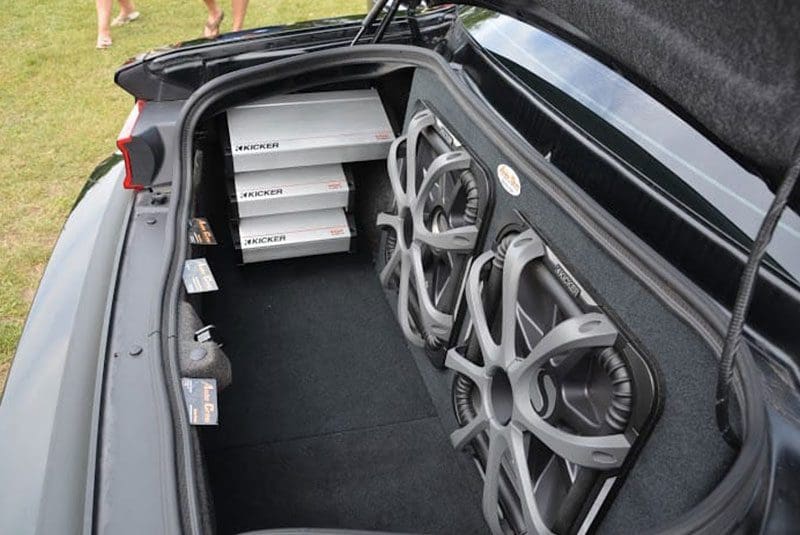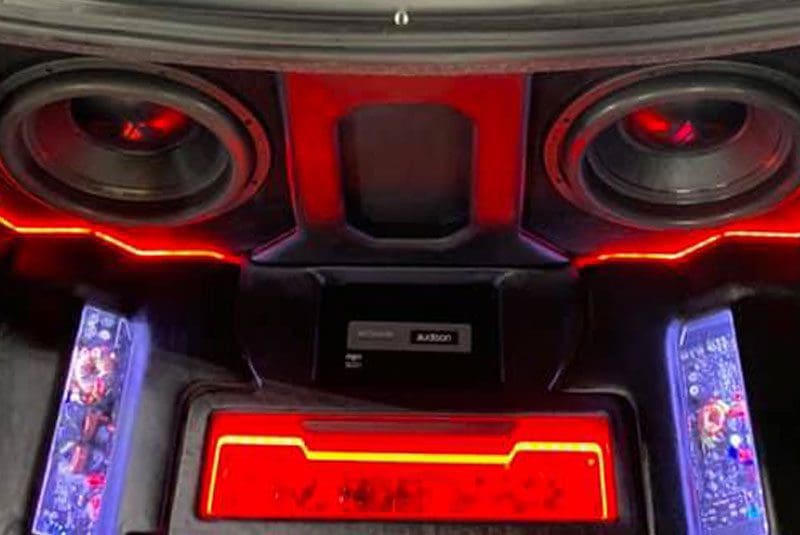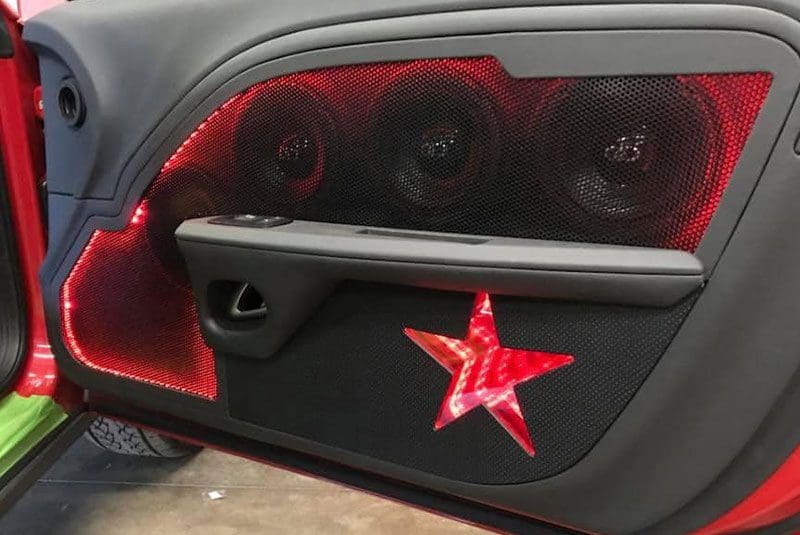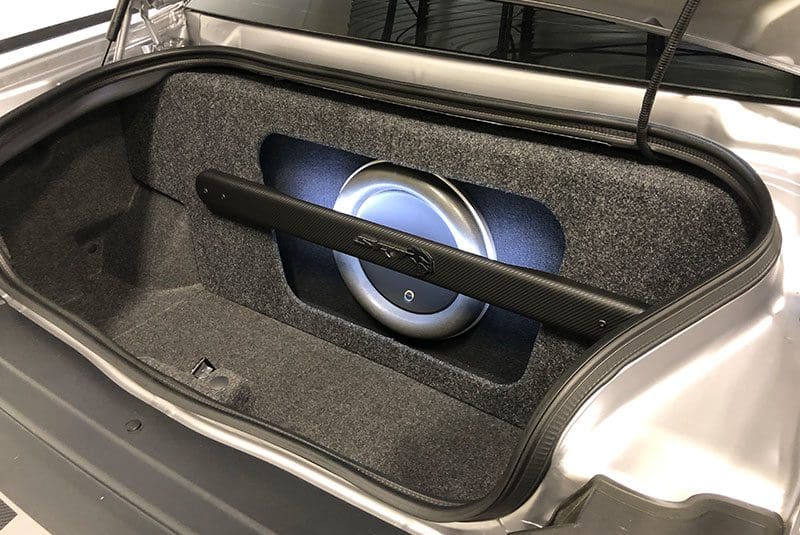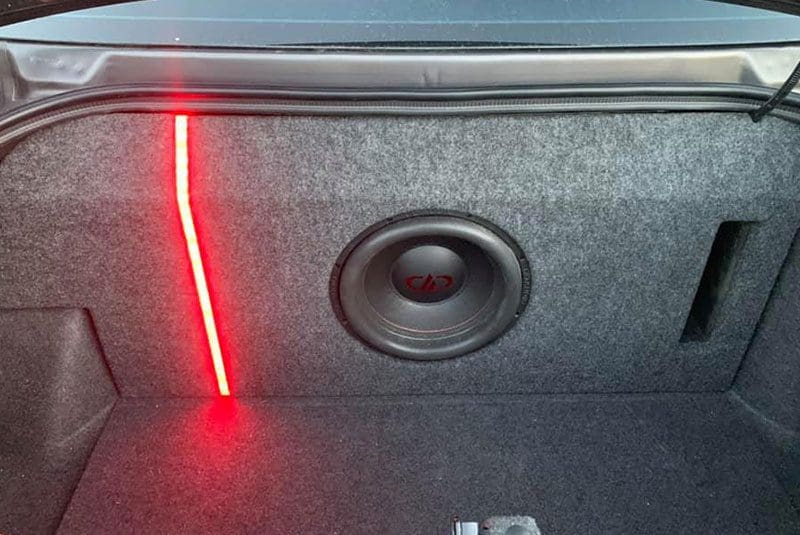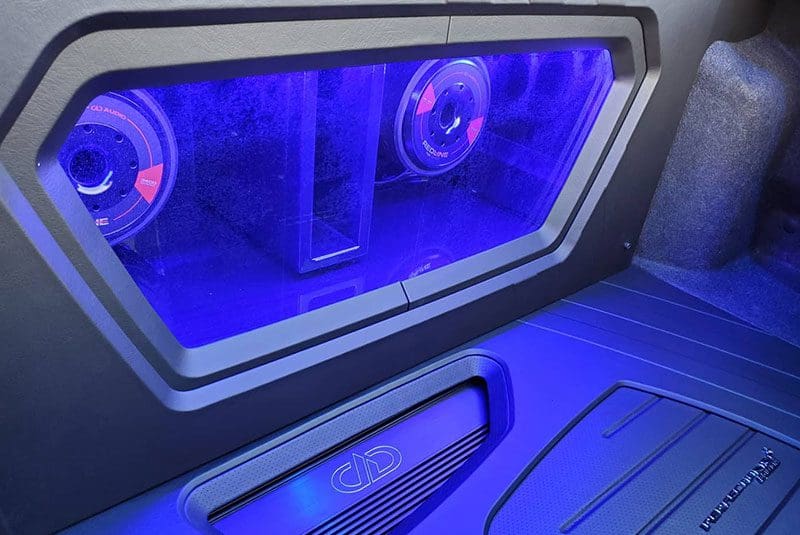 Forward and Accent Lighting Upgrades
If you've been to any kind of car show, you know that custom lighting is a huge market. Whether you want to improve your visibility at night with a set of high-quality HID or LED upgrade bulbs or want to dress up your car with LED accent lighting, the options are seemingly unlimited. Your local specialty mobile enhancement retailer can help you choose a solution that meets your needs, then install those upgrades so that they'll be easy to use and function properly.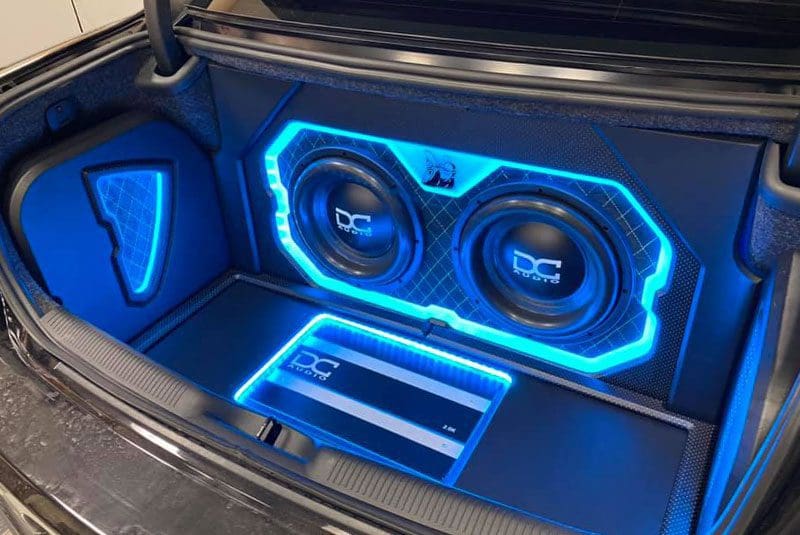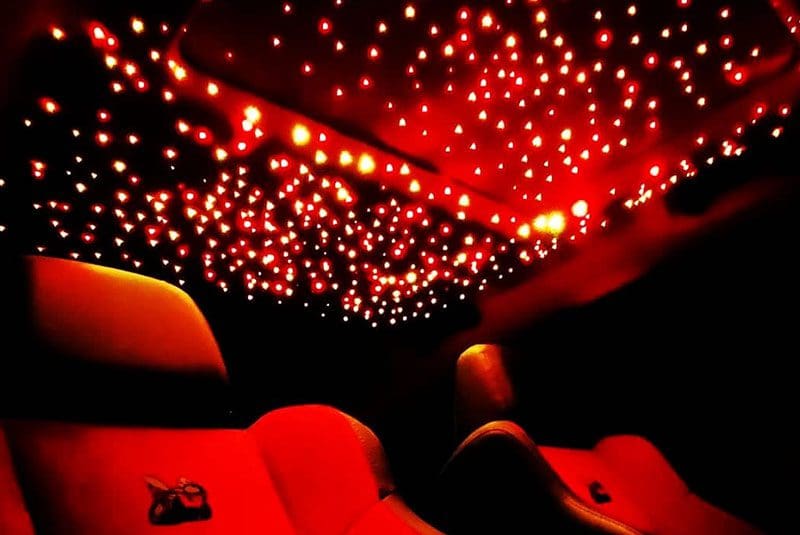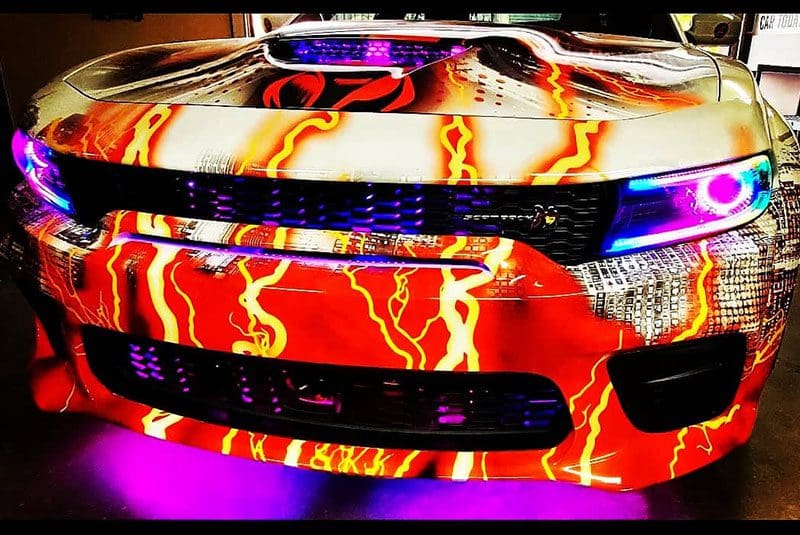 Remote Starter and Security Options
Of course, if you live somewhere that's cold in the winter and hot in the summer, investing in a high-quality remote car starter will make getting into your Challenger or Charger more comfortable. If you are concerned about theft or vandalism, security system options are available with shock, motion and tilt sensors integrated into a single module. When you combine these security features with a two-way remote control, you'll get an audible warning in your home or office if someone is tampering with your vehicle.
For the ultimate in security and convenience, check out the telematics solutions that use an app on your smartphone to let you monitor and control your vehicle. Most of these systems include GPS-based warnings that will let you know if your car has been towed. Drone is also an excellent solution for companies managing a fleet of vehicles. Management and owners can locate any car using the web interface or the DroneMobile app on their Apple or Android smartphone.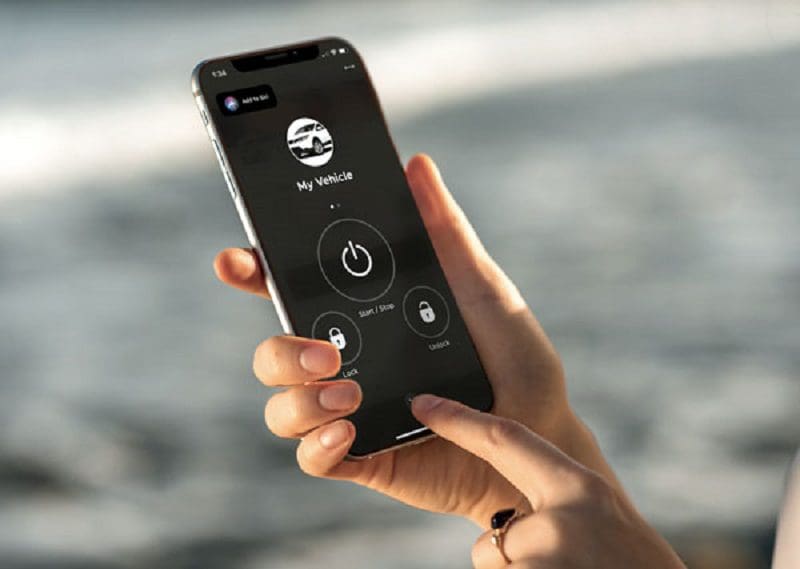 Window Tint and Paint Protection Film
Having the windows of your Dodge tinted is not only a great way to improve the look of your vehicle, tint can protect you from the damaging effects of UV rays from the sun. In fact, a premium tint offers protection similar to what you'd get with a lotion sunscreen with an SPF rating of 1,000.
If you live in an area that's hot during the summer (or year-round like in Arizona), you might want to consider choosing a tint film with infrared heat-rejection properties. These films can block as much as 66% of the heat energy to help keep the interior of your car cooler. Interestingly, not all of these films have to be dark. Companies such as 3M offer films that transmit 70% of visible light yet still block amazing amounts of IR energy.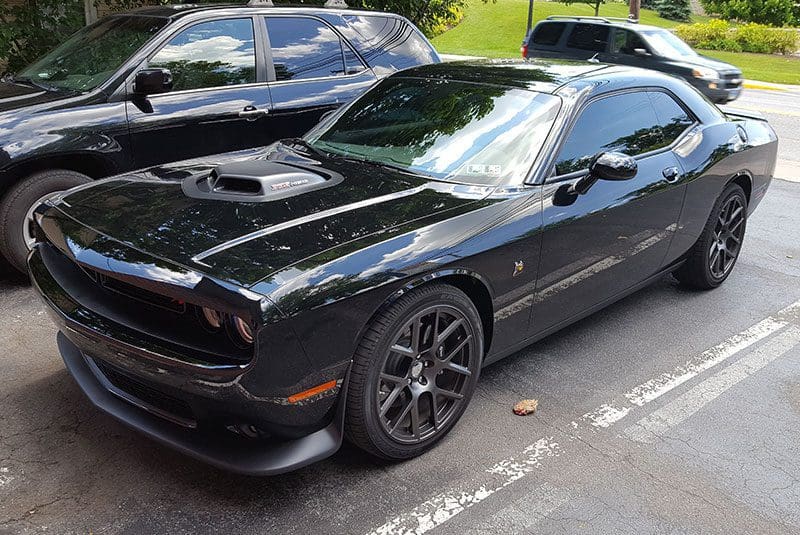 Having paint protection film installed on your vehicle is a great way to maintain its value. These durable urethane films are applied directly over the paint to absorb impacts from stones, gravel, rocks, sand and bugs so that the paint underneath is protected from chips and scratches. The film is also stain-resistant, making it a great solution for the hood, roof, fenders and trunk to prevent damage from bird droppings, chemical fallout or tree sap. If you happen to take your Charger or Challenger to the track, ask about having the fenders protected with paint film to prevent damage from stones and gravel that might be flung when the vehicle is traveling at high speeds.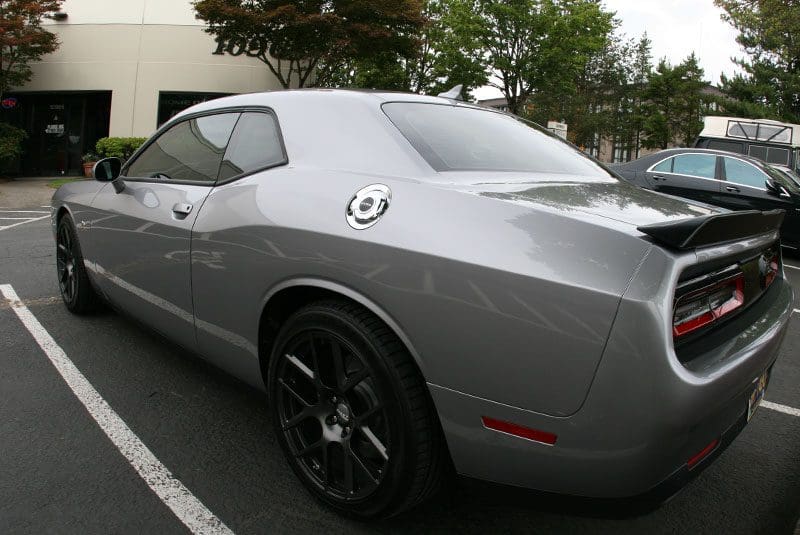 Oh, while you're adding protection to your vehicle, you may want to look at a set of WeatherTech FloorLiner mats. These vehicle-specific mats are constructed from durable synthetic rubber to provide amazing protection from mud, dirt, sand, salt and snow. FloorLiners extend up the sides of the footwells in your vehicle to keep the carpet clean and help maintain the value of your vehicle.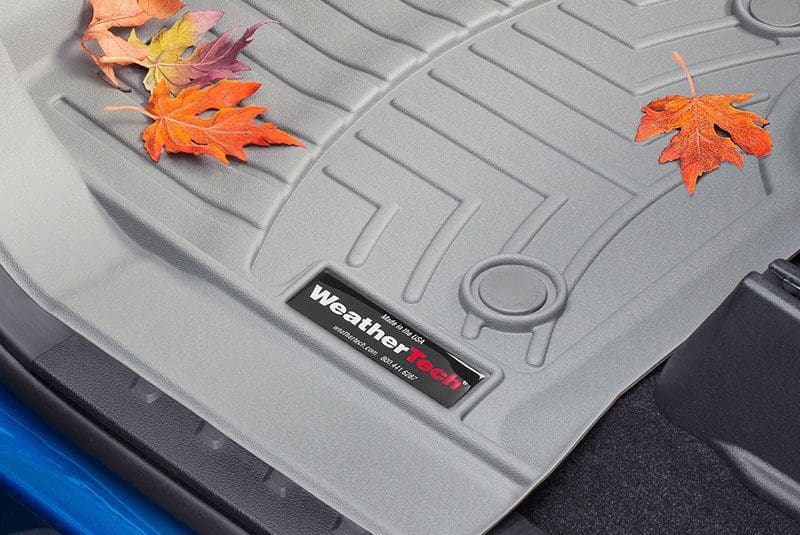 Easy Upholstery Upgrades Add Unique Style
If you want to update or transform your Charger or Challenger's look, ask your local specialty mobile enhancement retailer about installing a Katzkin Leather upholstery kit. You can choose from dozens of leather and thread color combinations and several patterns to make your vehicle look new or stand out from the crowd. Something as simple as a contrasting colored thread can make your seats look truly custom. If you have a lot of wear and tear, new upholstery is a very reasonable way to help refresh your car's interior.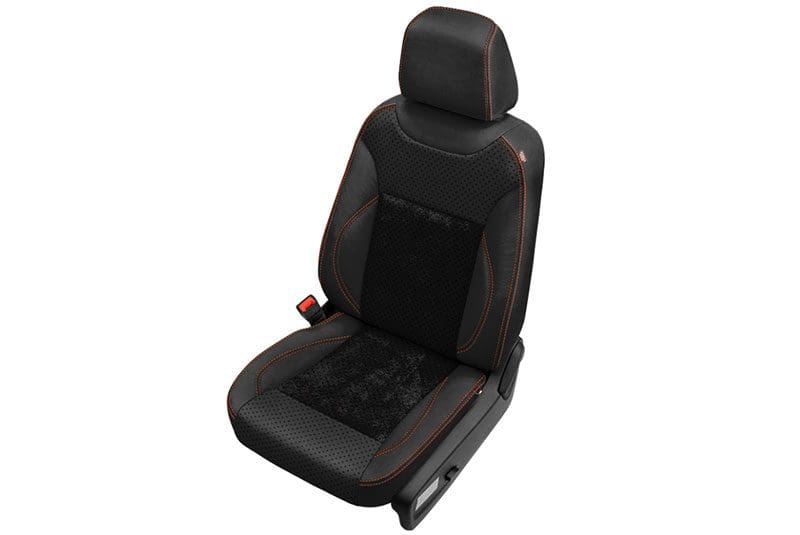 Performance Upgrades Make Driving More Fun!
Depending on the shop you're working with, there's a nearly endless number of options to wring more power out of your Charger or Challenger. Something simple like a bolt-on exhaust system, a cold air intake or a computer upgrade module can result in 20 or 30 more horsepower and increased torque. Brake and suspension upgrades, along with lightweight wheels and sticky tires, are also very popular. Talk to your retailer about the options available for your application.
Enhance Your Dodge Charger or Challenger Today!
Whether you need a new set of speakers, want to add a subwoofer or are looking to make your Charger or Challenger the center of attention at the next cruise night, start by visiting your local specialty mobile enhancement retailer. They can help you plan an upgrade that will deliver the features, performance or styling you want.
Lead-In Image Credit: Blue lighting upgrades on this Shaker-Edition 2016 Dodge Challenger R/T will make it the center of attention at the next cruise night. Hats off to Perfectionist Autosound and Security for the work and for sharing the photo.