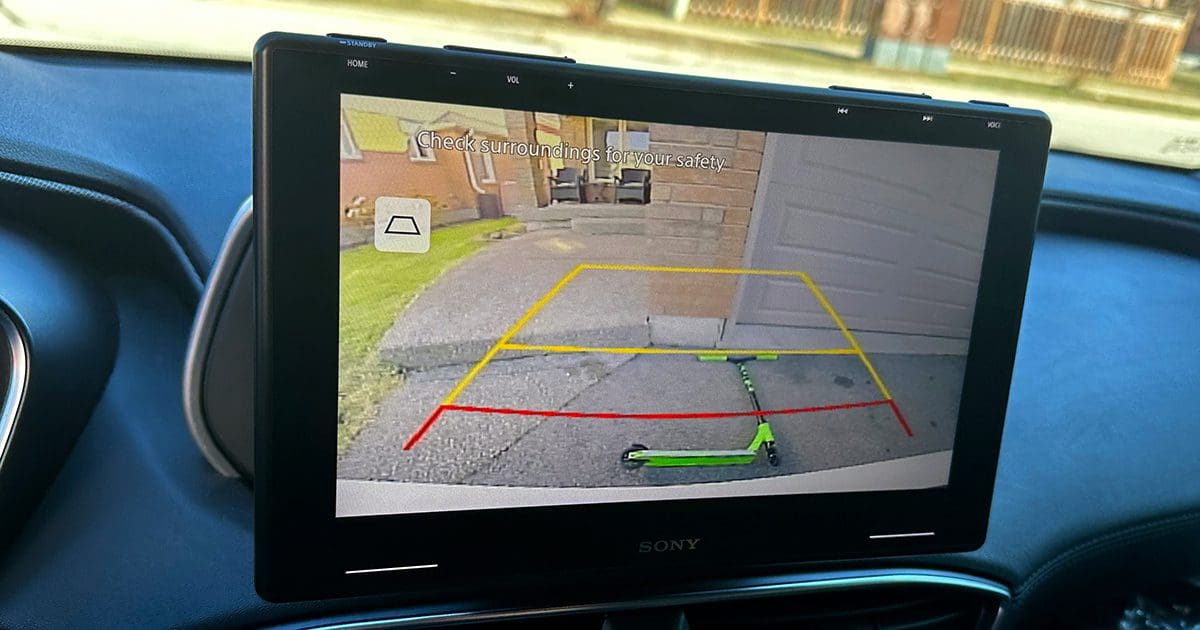 While almost all new cars and trucks come with a backup camera, upgrading an older vehicle with this simple technology can prevent accidents and serious injuries. Let's look at the technologies available and explain what you need to know when shopping for a backup camera upgrade.
Backup and Parking Cameras
One of the most popular and beneficial safety upgrades you can make to your car, truck or SUV is to have a backup camera system installed. These systems include two components, a camera and a display solution. While the cameras are simple in concept, you don't want to choose the lowest-priced option.
A backup camera must be designed and tested to handle diverse lighting conditions. Seeing clearly in low-light situations at night requires a high-quality image sensor and a lens with a wide aperture. Look for cameras that work down to 1 or 0.5 lux. Being able to display objects in the path of the vehicle when the sun is shining on the camera is equally important. Unfortunately, not all cameras handle this well. A good example is backing into a driveway. The street might be in bright sunlight, but the driveway might be shadowed if the sun is behind the house. Many cameras don't adjust their exposure quickly enough to illuminate both areas properly.
The camera needs to be able to handle challenging weather conditions. For many of us, this means high temperature and high humidity conditions in the summer and cold in the winter. Look at the specifications for the camera the shop proposes so that you know it will operate in the weather you experience. A typical operating temperature range specification would be -13F to 180F (-25C to 82C). Lower numbers on the cold side and higher numbers on the hot side are better.
Water, snow, slush, dust and dirt are challenges that the camera and the wiring have to deal with. Therefore, all products designed to be used on the exterior of a vehicle should have an ingress protection (IP) rating, which quantifies a product's ability to resist weather damage. An absolute minimum would be IP66, meaning the device is dust tight (the first 6) and can withstand powerful water spraying (the second 6). We'd suggest cameras with an IP67 or IP68 rating. Being able to withstand submersion in water for 30 minutes (a rating of 7) or long-period submersion, which is a rating of 8, will help ensure that the camera remains reliable.
The final specification you'll want to look for is the field of vision. This number, described in degrees, tells you how zoomed-in the image will be. There's no point in only being able to see a narrow spot on the ground directly behind the vehicle. You want a camera with a wide field of vision to see obstacles several feet behind your car or truck. Look for a camera with a minimum field of vision that's 160 degrees. You don't need more than 180 degrees unless it's for a special application.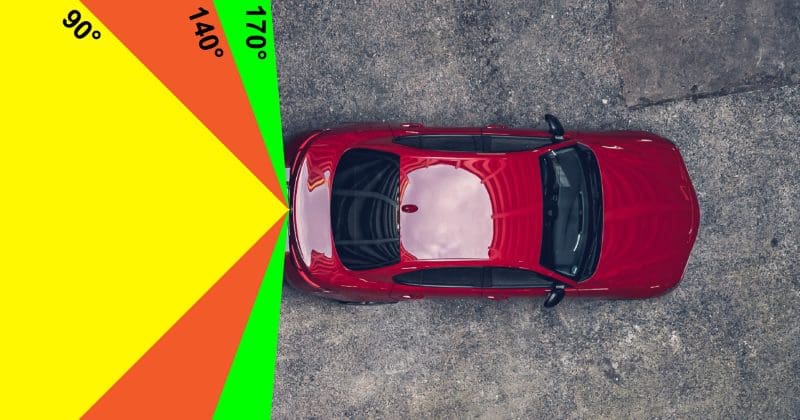 Most importantly, you should ask for a demonstration. The shop should have a vehicle with the camera they are suggesting installed in it. It could be a demo vehicle, the owner's vehicle or one owned by an installer. Ask to be taken for a quick ride and have them back into bright sunlight conditions, then a navigate from bright to a shadowed situation. You should be able to see a clear image in all lighting conditions.
Backup Camera Mounting Options
There are two camera styles: universal solutions and vehicle-specific solutions. No matter what you choose, you want the camera to look as if it's part of the vehicle and not an afterthought.
The universal cameras come in surface-mount designs with adjustable brackets and angle-mount designs that require a medium-sized mounting hole. Through-hole camera solutions mount almost flush but require a larger mounting hole and more room behind the mounting panel. Finally, license-plate camera solutions often include a bar that uses the two upper mounting holes for the plate itself. The cleanest-looking solutions hide the bar behind the plate and hang the camera over the plate at a slight downward angle.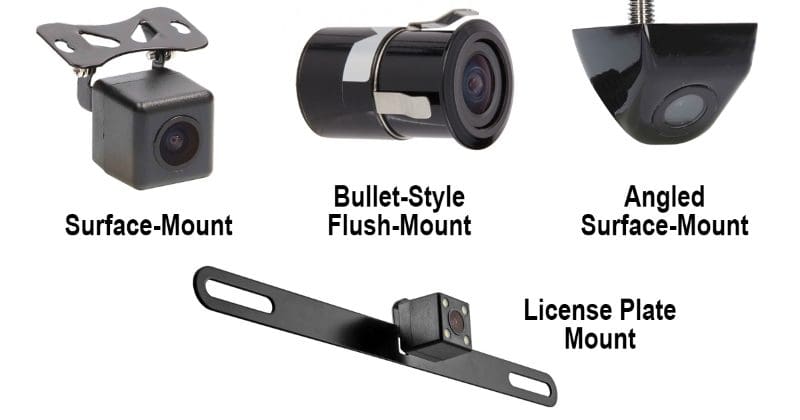 The second consideration is a vehicle-specific camera. These camera solutions are integrated into replacement release handles for tailgates and hatches and sometimes into trunk release buttons. There are also cameras available that are integrated into a replacement third brake light assemblies or that can be installed under a third brake light lens. While there are fewer options in this category, the quality of the camera itself remains an important consideration. You may not want to sacrifice performance and reliability to have a vehicle-specific solution. Ask all the same questions, check the specifications and ask about the warranty when considering these application-specific solutions.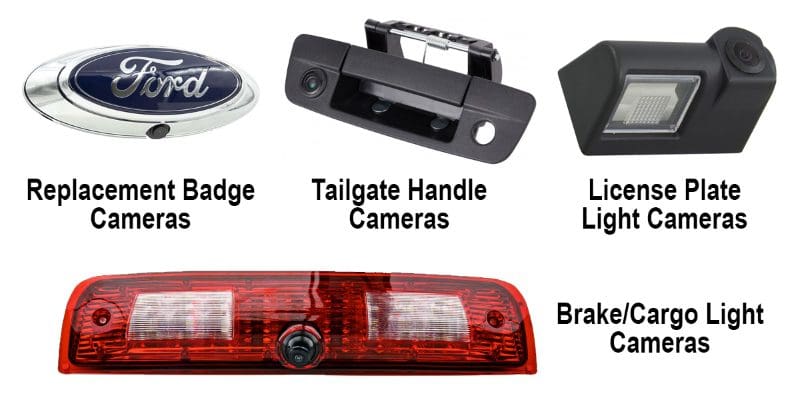 Camera Display Solutions
Just as there are many camera options, so are there many ways to see the camera image. If the infotainment system that came with the vehicle has a color display, it may be possible to use that with an aftermarket backup camera. Companies such as Axxess Interface, PAC, NAV-TV and Brandmotion have interface solutions that include vehicle-specific wiring and connectors. The camera image will display automatically when you put the transmission in reverse.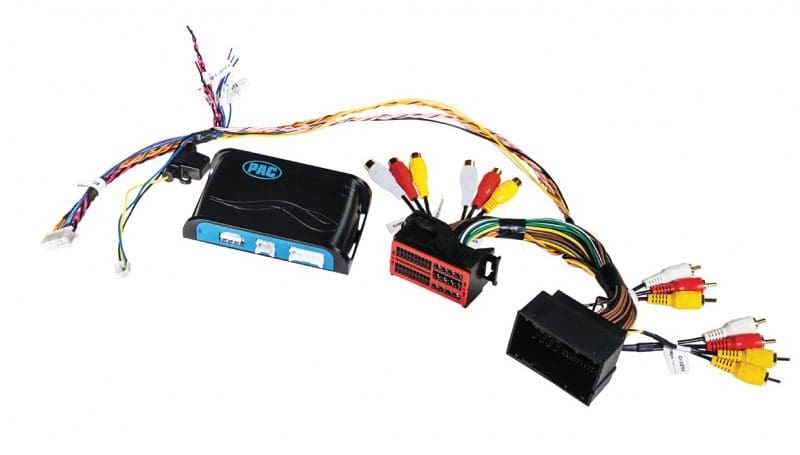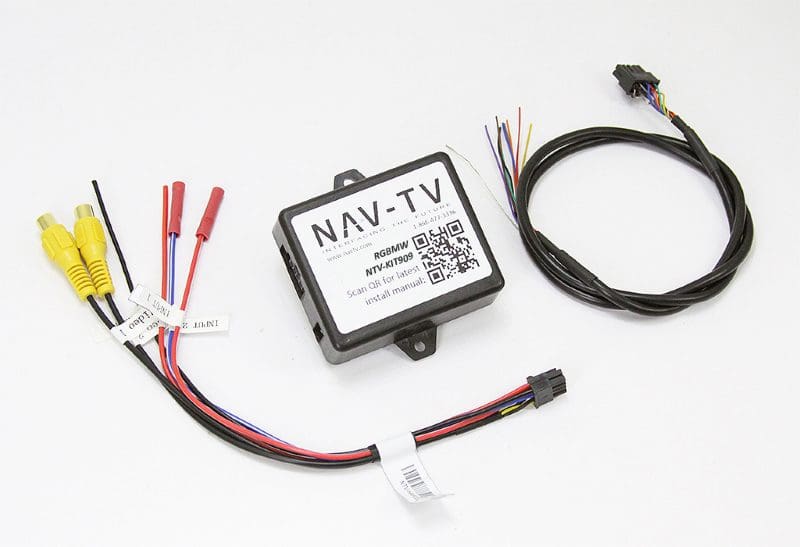 Suppose the radio doesn't have a color display, or no interface is available for your vehicle. In that case, the next best option is an aftermarket rearview mirror with an integrated color display. When no image is displayed, the mirror looks like the normal rearview mirror that came with your car or truck. However, when the backup camera is triggered, the image from a color display shows through the chrome coating so you can see what's behind you. These mirrors are available with a small 4.3-inch display on the left side or a large wide-screen display that covers almost the entire surface.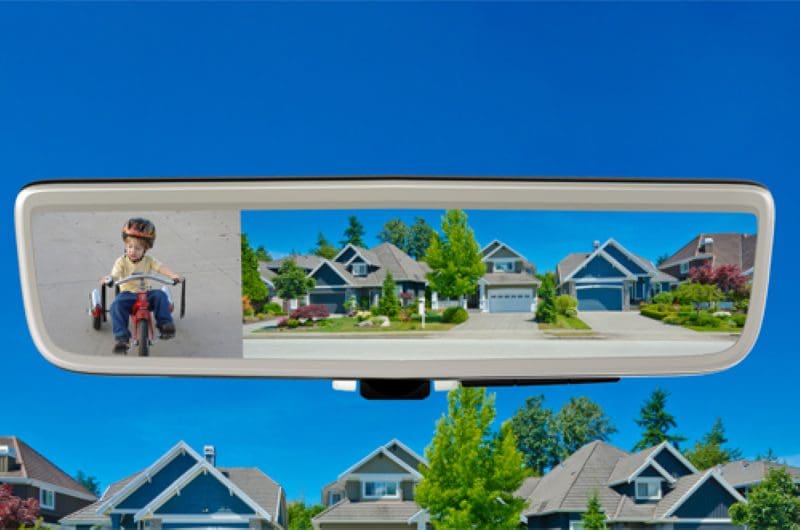 Another great option for displaying the image from a backup camera is an aftermarket multimedia receiver. These radios include a color touchscreen and may also add technologies like Apple CarPlay and Android Auto to your vehicle. These radios are available in double-DIN sizes with displays up to 6.95 inches in size and floating-face single-DIN units with displays as large as 11 inches.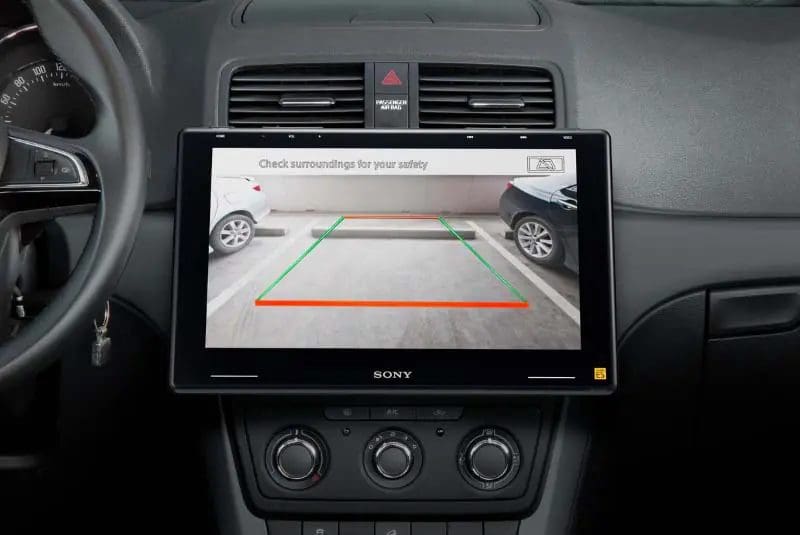 If none of the above options works, then a stand-alone display is a surefire way to ensure that you can see an image from a backup camera. These displays are available in all sorts of sizes, with 7-inch models being popular for commercial vehicles like delivery vans or snowplows. In addition, many of these displays have multiple camera inputs, so forward-facing parking cameras or blind-spot monitoring side cameras are an option.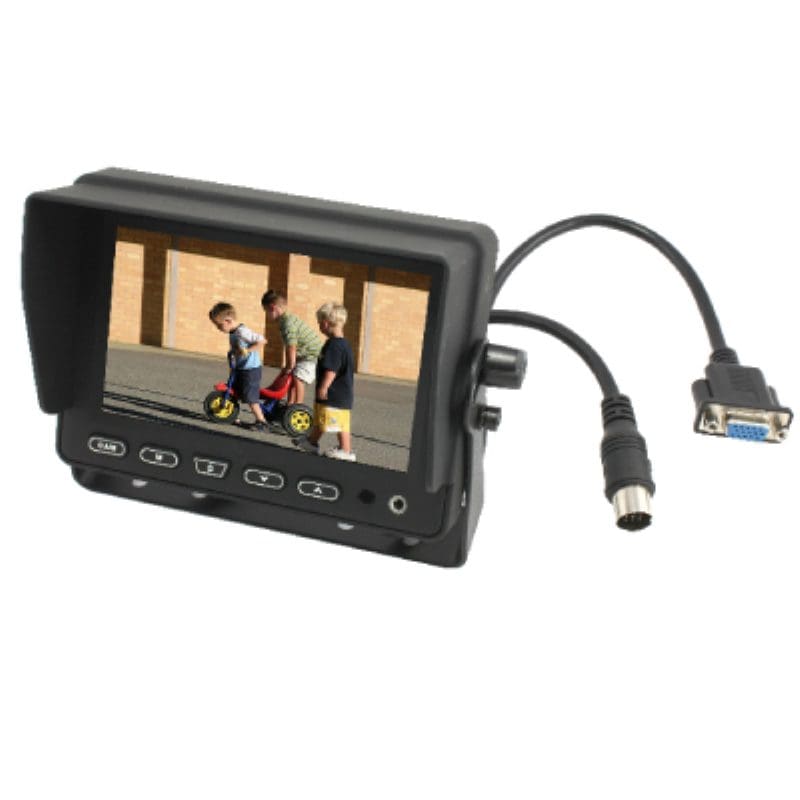 These Lines Make Parking Easier
A feature you might find built into an aftermarket camera or display is guidelines or parking lines. These are typically green, yellow and red lines that are overlaid onto the camera image. Their purpose is to help you back your vehicle accurately into a parking spot. In addition, many camera interfaces and aftermarket radio interfaces such as the iDatalink Maestro include a feature known as dynamic parking lines. The dynamic parking line system uses the steering wheel position input from the vehicle's data network to adjust the lines shown on the screen to predict your path.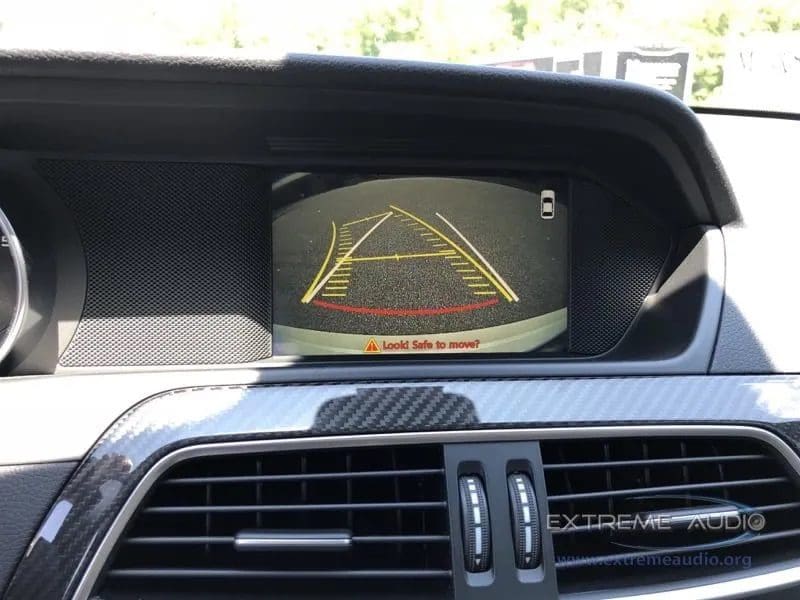 Expert Installation Matters
As with any upgrade that involves modifications to the wiring in your vehicle, you want to ensure that you've enlisted an expert to do the work. Vehicles that use low-voltage and data communication can be damaged easily if the wrong wires are tapped into.
First, you want to discuss exactly where and how the camera will be installed. Have a thorough understanding of what holes, if any, will be drilled and where. The camera should be nearly invisible once mounted. It should look like a part of the vehicle that came from the factory and not something that was slapped on in a parking lot.
Ask where and how the wiring for the camera will be routed. Ask about how the wire will be protected from damage and exposure if it will be under the vehicle. Ask about how the wiring will enter the interior of the vehicle.
A single hole in an expensive body panel can cost hundreds of dollars to fill and repaint. A hole can also lead to water leaks into the vehicle and corrosion. If any part of the above discussion leaves you questioning the installer's quality and reliability, seek a different facility to perform the installation.
To give you nightmares, here are a few examples of poorly executed backup camera installations.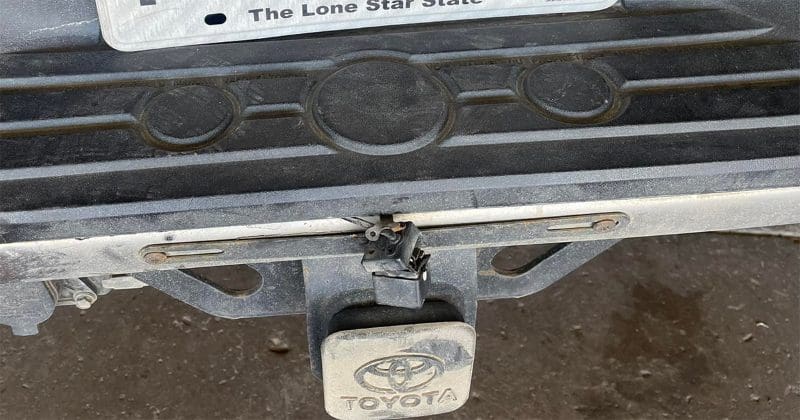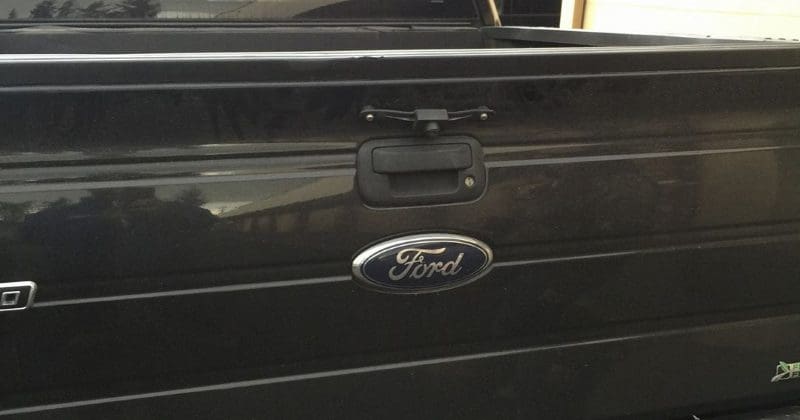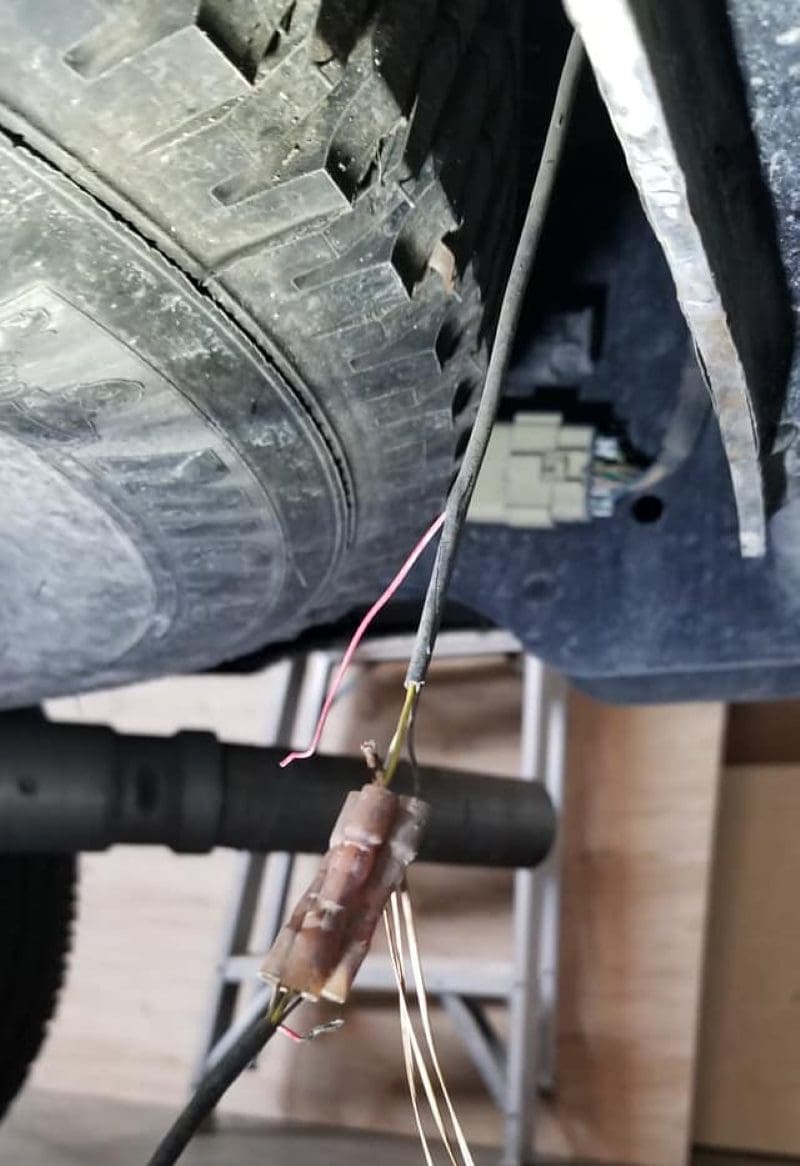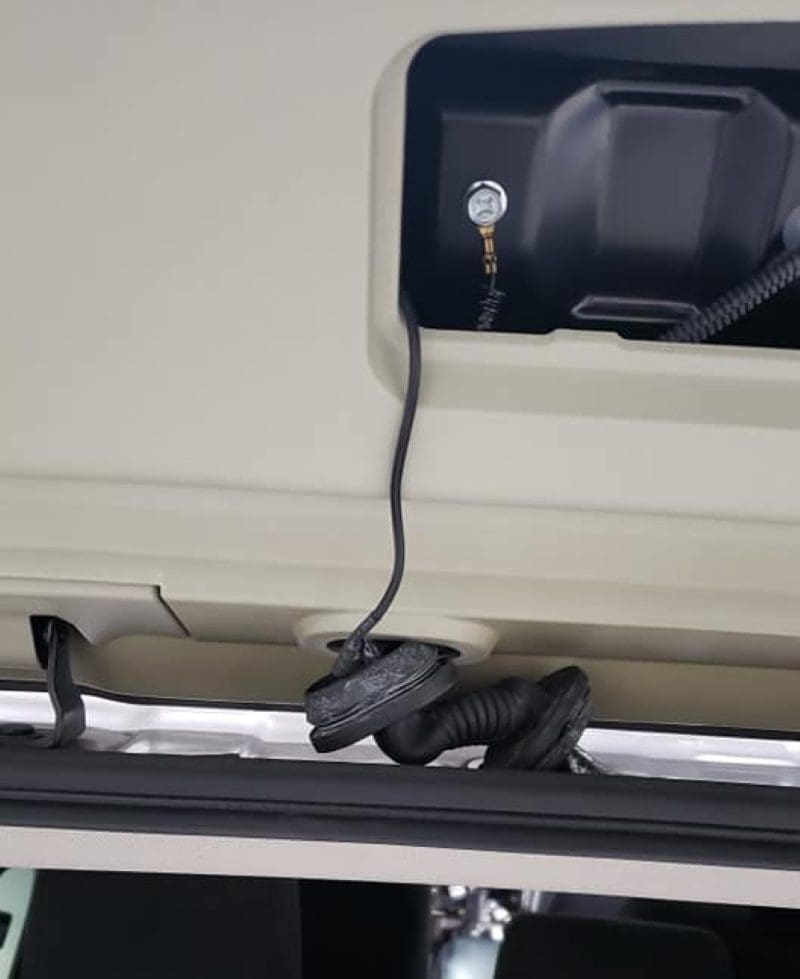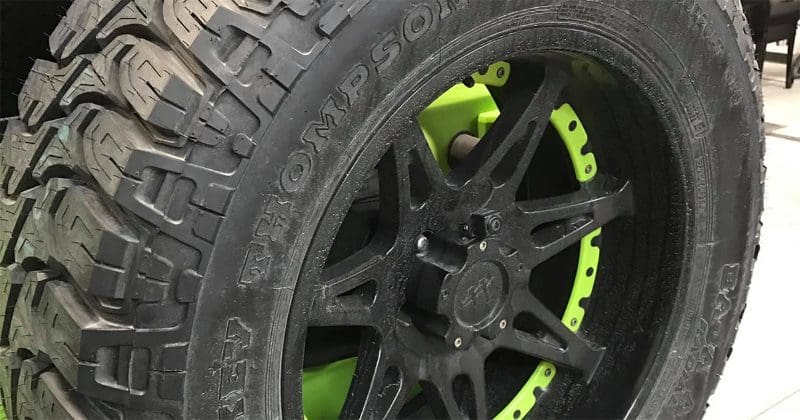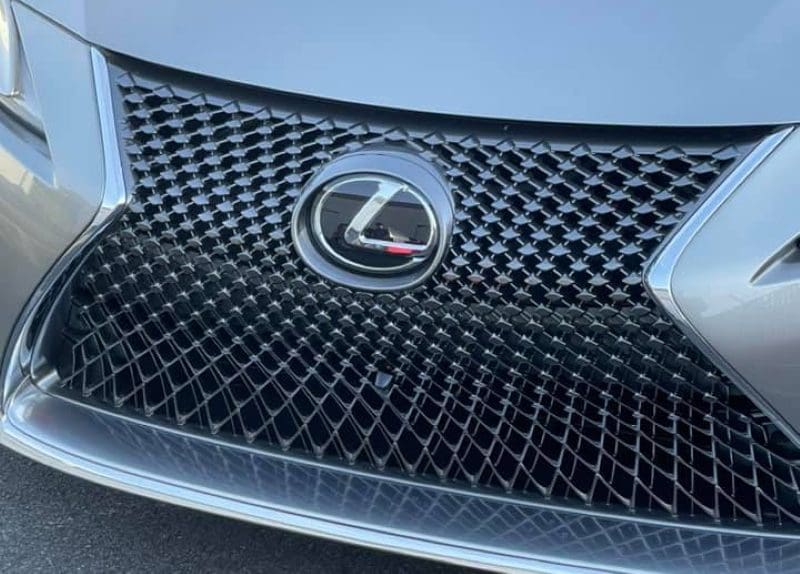 Wiring under the vehicle must be adequately secured and routed away from heat sources, unlike what someone did on this truck. Image Credit: James Simpson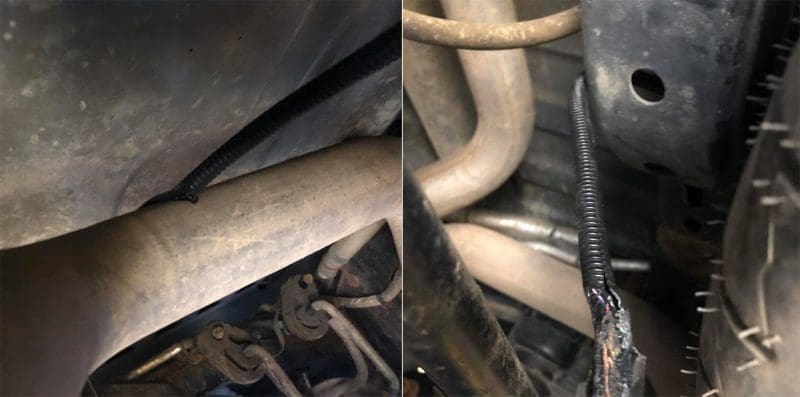 Improve Safety with a Backup Camera Installation
When you decide to add a backup camera system to your vehicle, make some notes with questions to ask before you visit local mobile enhancement retailers. There's no point in spending money on an unreliable solution that might not let you see what's behind or in front of your car, truck or SUV.