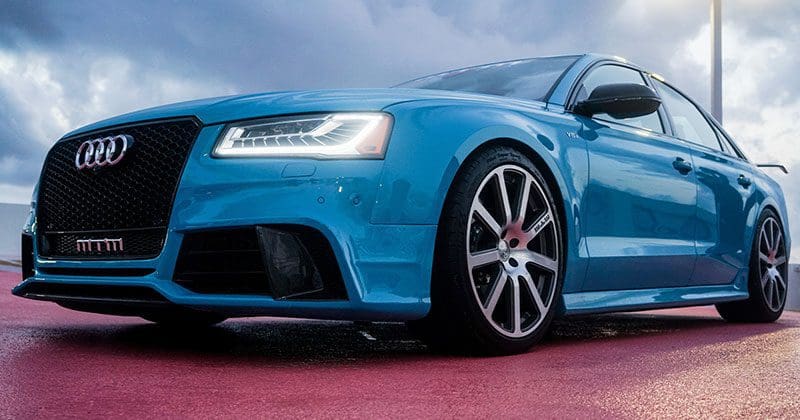 If you drive an Audi car or SUV, your local specialty mobile enhancement retailer offers a variety of entertainment and safety upgrades. Whether you want to update the technology in an older vehicle, add heated seats to make a cold morning more comfortable or improve the sound system so your music sounds like you are at a concert instead of listening to a clock radio, your local specialty mobile enhancement retailer can help. Let's look at a few popular upgrades common to Ingolstadt's finest cars.
Audi Audio and Infotainment Upgrades
If you have an older Audi that will accept an aftermarket radio, upgrading to a solution that includes Apple CarPlay and Android Auto is a wise investment, especially if you spend a lot of time in your car. These voice recognition technologies let you ask your smartphone to send text messages, make phone calls or dial phone numbers without you having to take your eyes off the road. You can choose the song, artist or genre of music stored on your phone or pick from streaming services like Pandora, Tidal, Google Play Music or iHeartRadio to entertain you on the way to work.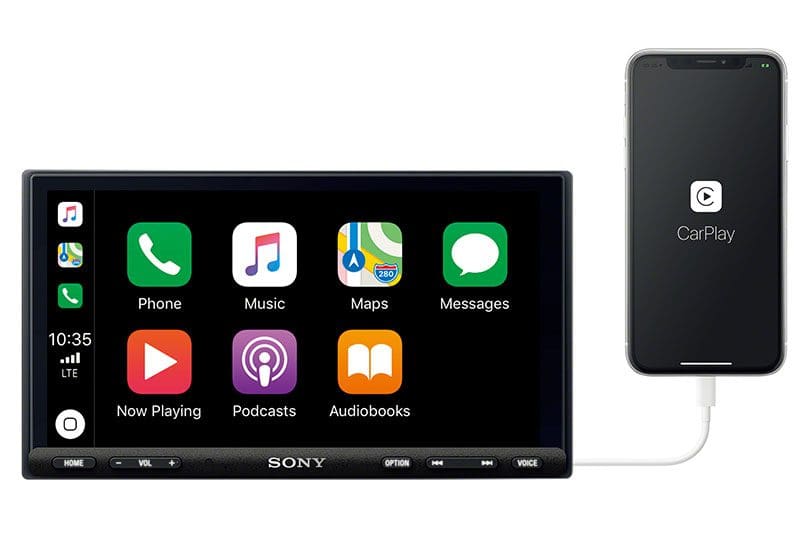 Detailed and turn-by-turn navigation directions are available to the address or business of your asking. Navigation solutions like Waze and Google Maps work with Android and iOS-powered smartphones to ensure that real-time traffic information is used to optimize your route.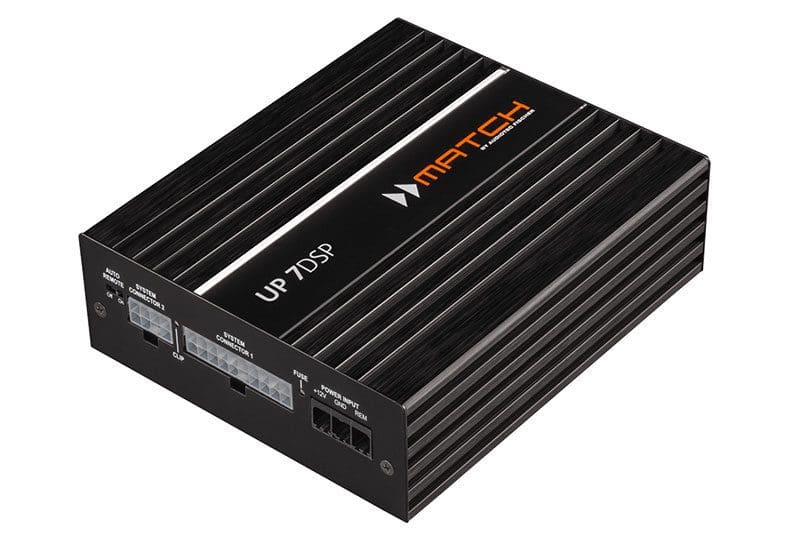 If you have a newer Audi, your local specialty mobile enhancement retailer can upgrade the factory-installed sound system to deliver reduced distortion, more output and, most importantly, dramatically better bass response.
Remote Car Starters and Convenience Accessories
Whether you live in the cold North or the balmy South, nobody wants to get into a car or truck that's freezing cold or swelteringly hot. A remote car starter is a perfect solution in both cases. With the press of a button on a long-range remote or a quick tap on the screen of a smartphone application, the engine in your vehicle will start, and the climate control system can start making the vehicle more comfortable.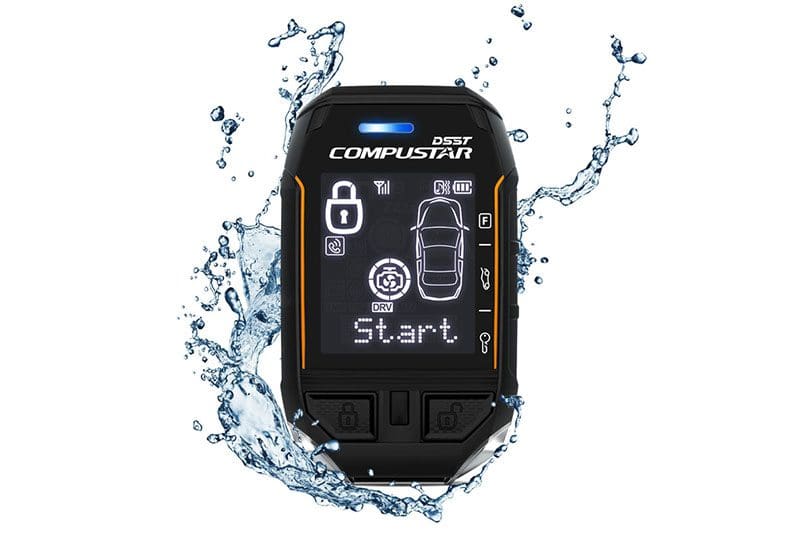 You may want to consider adding an alarm system to your starter to protect a nice set of wheels or to provide a warning if the car is jacked up. We mentioned smartphone control already. Did you know you can use an app on your phone to control your remote starter? These telematics systems also offer the ability to locate your vehicle and display that information on Google Maps, right on your phone. If you share the vehicle with family members or coworkers, you can check its location whenever you want.
Security and Accident-Avoidance Solutions
If your Audi didn't come with a backup camera, adding one isn't a problem. There are hundreds of camera options, and depending on your vehicle, we can integrate the camera with the factory color display in the dash, an aftermarket radio or a replacement rearview mirror with an integrated color LCD screen.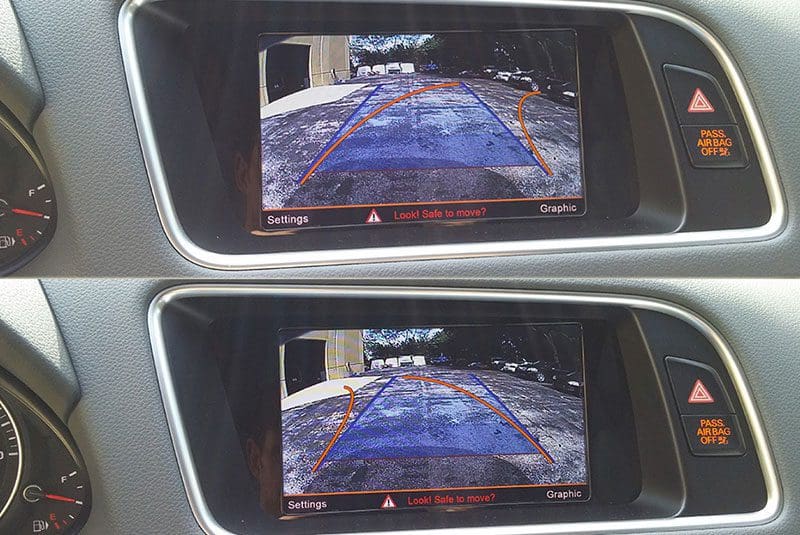 Another popular upgrade is parking sensors. These work like a backup camera, but warn you automatically when you are approaching an object.
Other safety options include blind-spot warning systems that use ultrasonic or radar sensors to let you know when a car, truck or motorcycle is in an adjacent lane. Many of these systems switch to a cross-traffic alert mode to provide warnings about oncoming vehicles when you're backing out of a parking spot.
Rear-Seat Entertainment Systems
If you take road trips with your family, adding an overhead or replacement headrest entertainment system can turn that dreaded "Are we there yet?" into near silence for many hours. These video systems include wireless headphones that let your rear-seat passengers watch their programming in peace. Many systems can play DVDs or video files from a USB memory stick. Some even have built-in gaming systems to help pass the time.
Lighting Upgrades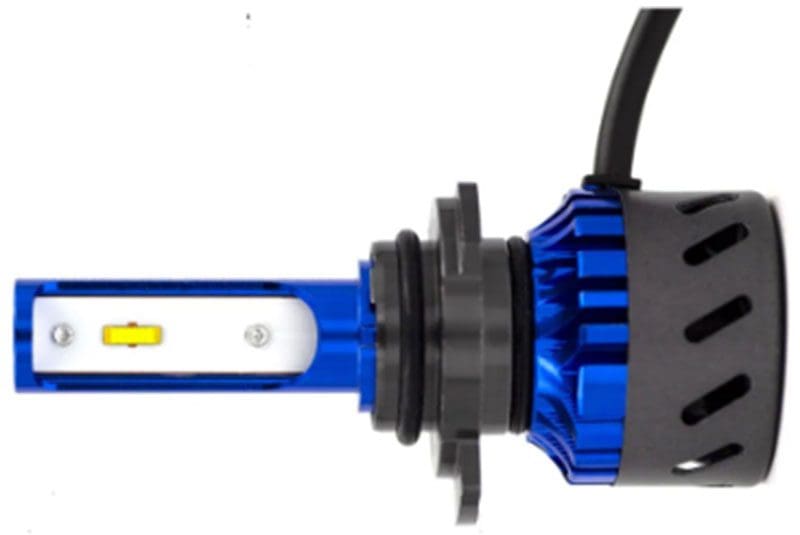 If the headlights on your Audi just aren't cutting it, many options are available to enhance what you can see once the sun sets. HID and LED headlight upgrades are very popular with older Audi vehicles that came with incandescent lighting systems. Many retailers can source and install replacement headlight assemblies if yours are looking a little ragged or faded.
Window Tint and Paint Protection Film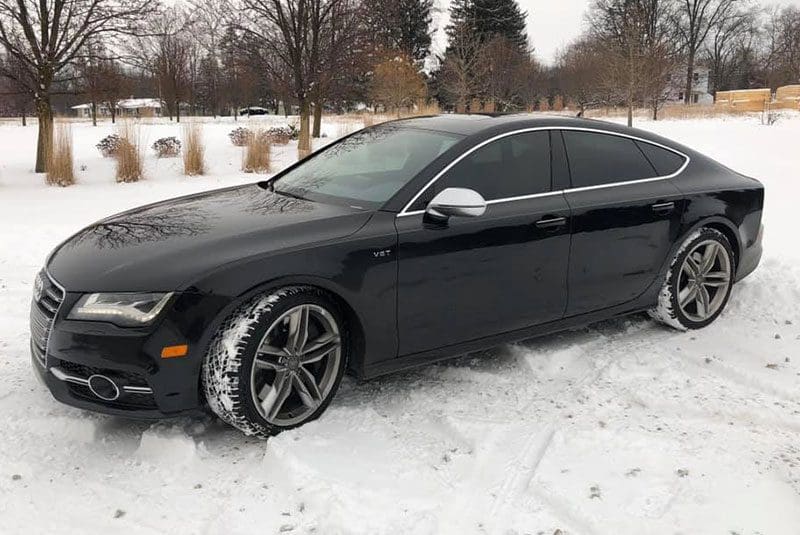 People choose to have the windows of their cars and trucks tinted to enhance the appearance of the vehicle, to improve its security or to make it more comfortable. A rich, dark tint can make a dramatic change to the way a car looks. If you are concerned about unscrupulous folk peering in your windows, window tint can help conceal the contents of your vehicle. Finally, choosing a ceramic or multilayer heat-rejecting tint film reduces the amount of IR heat energy from the sun that can enter your vehicle. These films are available in almost transparent shades for use on windshields, where legal, to block even more heat.
If you care about how your Audi looks, then you may want to inquire about paint protection film. This transparent film can be applied to any smooth surface to prevent impacts from rocks, gravel, sand or salt from scratching or chipping the paint. Originally developed to protect the leading edge of helicopter blades from damage during the Vietnam War, the urethane layer is amazingly durable yet can be easily replaced if damaged.
Upgrade Your Audi Today!
If there's a feature or technology that you wish came with your Audi, drop by your local specialty mobile enhancement retailer and ask them what they have to offer.