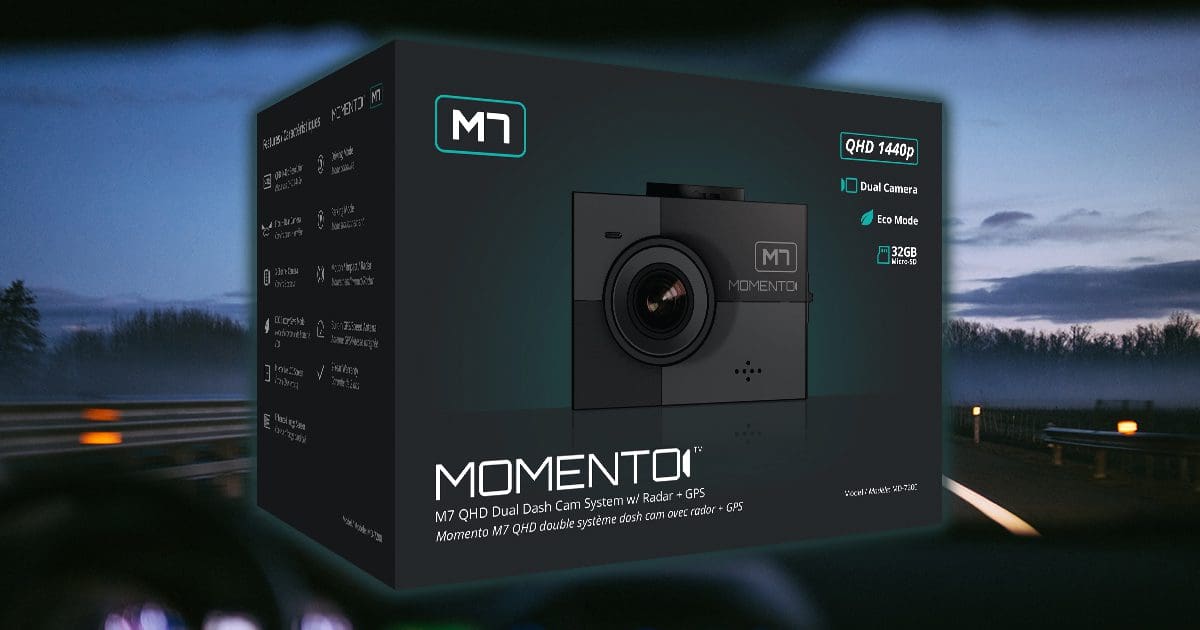 Protecting yourself against fraud and false accusations while driving is easier when you have a dashcam system installed in your car or truck. Momento, the collision avoidance and safety technology brand from Firstech, has just introduced a new and revolutionary video recording solution – the M7, also known as the MD-7200. This new dash camera system increases the camera's recording resolution, adds support for up to two additional cameras, and includes a unique radar-based motion sensor for parking mode.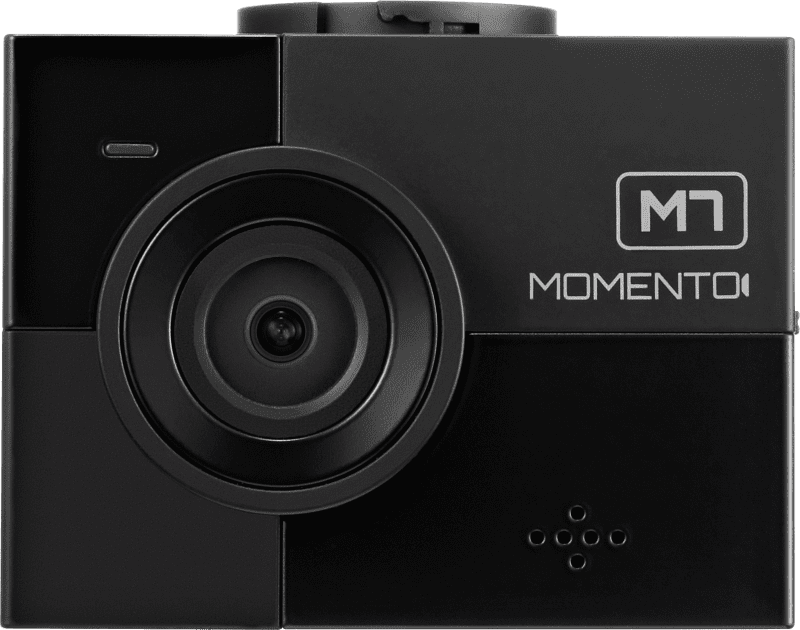 Dashcam Video Features
The M7 is a super-compact dashcam system with a body measuring just over 2 inches wide, 1.5 inches tall and a mere 1.14 inches deep. The camera includes a windshield mounting bracket with the power, rear camera and interior camera connections built in for a tidy installation. The GPS receiver is also built into the base to have a clear view of the sky to provide as much accuracy as possible.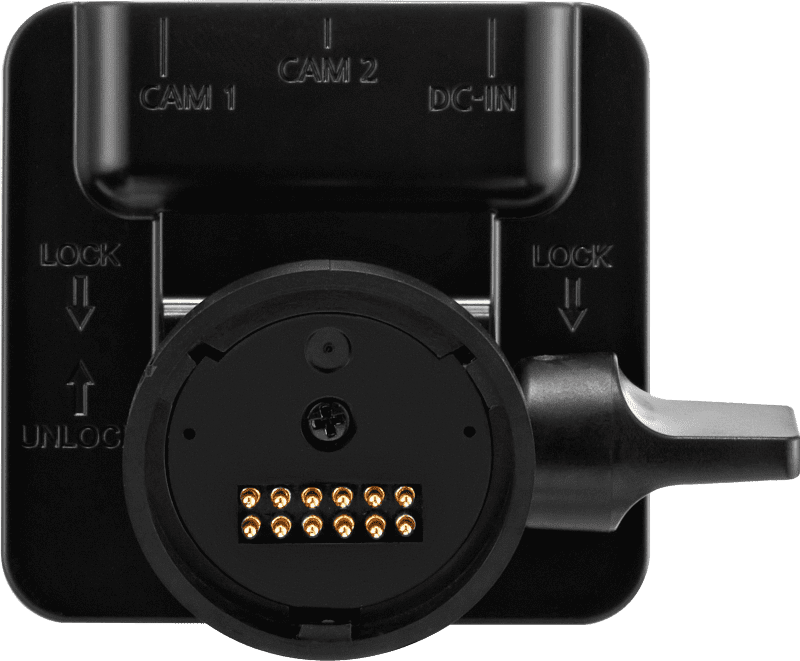 A compact color LCD touchscreen is on the rear of the body. Your installer can configure the camera settings quickly and easily through the menu, and you can view videos right in the vehicle without needing a computer or smartphone.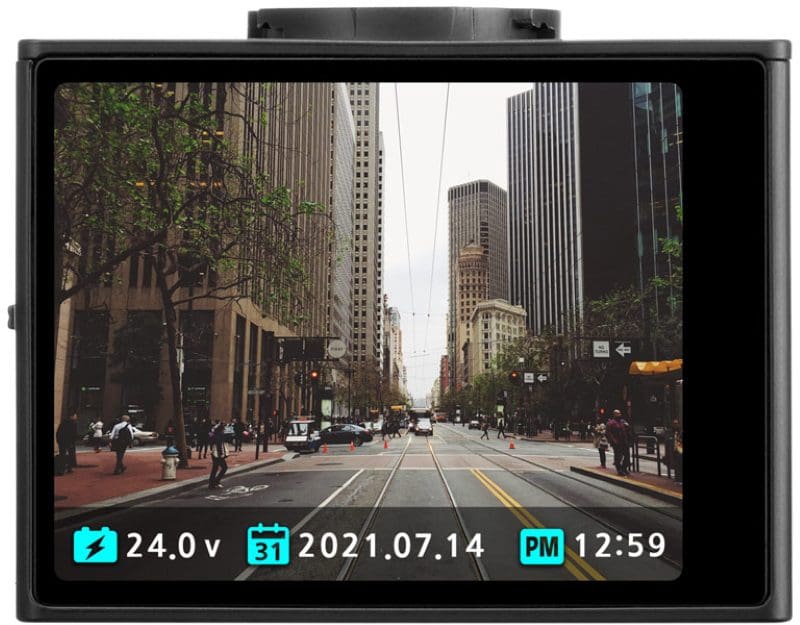 The integrated forward-facing camera features a QHD (Quad HD) 2560-by-1440-pixel image sensor. That's an increase in detail of 1.78 times what's offered by 1080p sensors. As we've mentioned numerous times, image sensor resolution is crucial for capturing vital information like license plates and other identifying marks. Low-light and high-contrast video performance are a key part of what separates good cameras from great ones. The 5-megapixel image sensor in the M7 benefits from class-leading light sensitivity, exceptional noise reduction in dark conditions and seamless dual-exposure HDR to ensure that every detail is captured with the utmost clarity. It's designed around a native 16:9 aspect ratio.
A key feature of the M7 is that the system comes out of the box with a high-performance rear camera. Many competing solutions have secondary cameras as an optional upgrade. Momento felt it was just as important to capture what was happening behind the vehicle as in front. The rear camera has a 1080p sensor, and the mounting bracket can be adjusted for perfect coverage out the back window of a sedan, hatchback, SUV or pickup truck.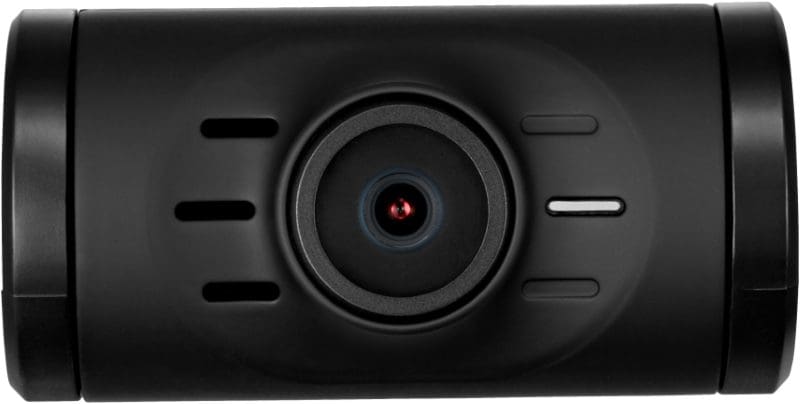 The optional IC6 (known formally as the MD-IC6) vehicle interior camera is also 1080p and includes infrared emitters so everyone and everything inside the vehicle will be visible in the recording, even when it's dark.
Finally, the M7 system includes a 64 GB microSD memory card, so there's nothing extra required before your installer gets to work. Of course, a power harness is also included, so your installer can wire the camera system into the power and ignition sources for seamless operation.
Eco Mode Parking
Most modern dashcams have a function called Parking Mode. When the camera system is stationary for a short time (usually a few minutes), it stops storing video on the memory card. Most cameras continue to monitor what's happening around the vehicle, and then they store a video file when the image sensor detects that someone or something has moved. Parking mode operating requires roughly 240 to 250 milliamps of current draw from the vehicle battery. This amount of current can drain the battery significantly after just a day or two.
The new Momento M7's Eco Mode doesn't use the image sensor to monitor motion. Instead, the M7 has a built-in radar sensor, as you'd find in a commercial building security system. When the radar sensor detects motion, the M7 starts to store video again. The benefit of this design is that the radar sensor motion detector draws less than 30 milliamps of current. Unless someone is circling your car constantly, that's a massive reduction in current consumption that translates into less draw from the vehicle battery.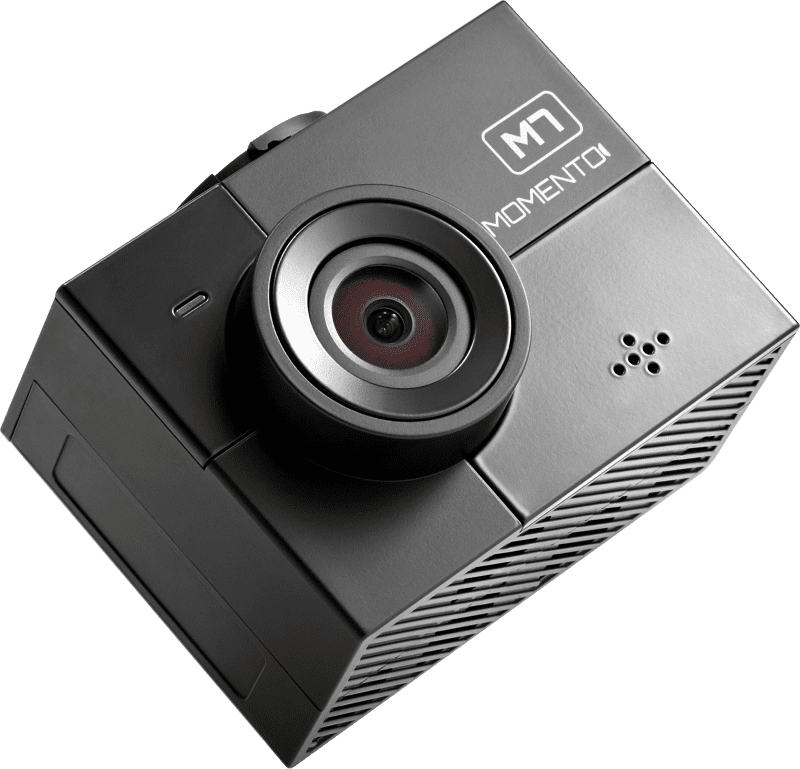 Just as with Momento's previous flagship dashcam, the M6 or MD-6200, during regular driving, the integrated accelerometer can trigger an alert recording that captures 15 seconds before the trigger and 15 seconds after. In addition, you can start a manual event recording by tapping on the REC button in the lower right corner of the touchscreen should you witness something abnormal during your driving adventures.
Easy-to-Use Desktop Software
You can download the M7 PC or Apple viewing software directly from the Momento website to easily navigate videos stored on the card with your desktop computer. The software will also allow you to view the front, rear or interior video feeds along with vehicle speed and location information. The location information is overlaid onto Google Maps data to see exactly where the vehicle was headed. Finally, data from the three-axis accelerometer is also shown on the screen, so braking, sudden steering inputs or an impact are also visible.
Upgrade Your Protection with the Momento M7 Dashcam
If you're looking for a premium dash camera system with a high-resolution image sensor, support for multiple cameras and the latest in power-saving parking mode monitoring, visit a local authorized Momento retailer and ask about the new M7 dual-camera dashcam with radar. You can find a retailer near to you using the online dealer locator on their website. Also, be sure to follow Momento on Facebook, Instagram and to keep up with their latest news and product releases.