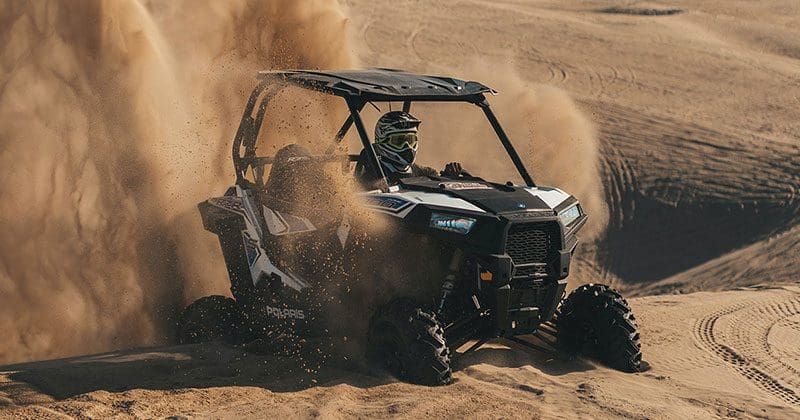 Surprising as it might be, subwoofers do a lot more than make the bass in your UTV sound system better. Having a speaker and amplifier dedicated to reproducing low-frequency sound means that the small speakers don't need as much power and don't have to work as hard. While most audio enthusiasts associate subwoofers with home theater or premium car audio systems, they are a fundamental part of reproducing music with clarity and detail, especially at high volume levels. Let's look at a few popular subwoofer solutions for powersports vehicles.
What To Look For in a UTV Subwoofer
There first thing you should take into consideration when shopping for a subwoofer for your RZR, Maverick, Ranger, YXZ, Commander or Wolverine is that the enclosure needs to be explicitly designed to fit the vehicle. Companies like JL Audio, Rockford Fosgate and MTX make subwoofer enclosures that bolt directly to the chassis of the vehicle to provide impressive bass without the need for permanent modifications. Depending on the brand, these enclosures are made from roto-molded ABS plastic or from hand-laid fiberglass. Fiberglass is typically more rigid than plastic but costs more.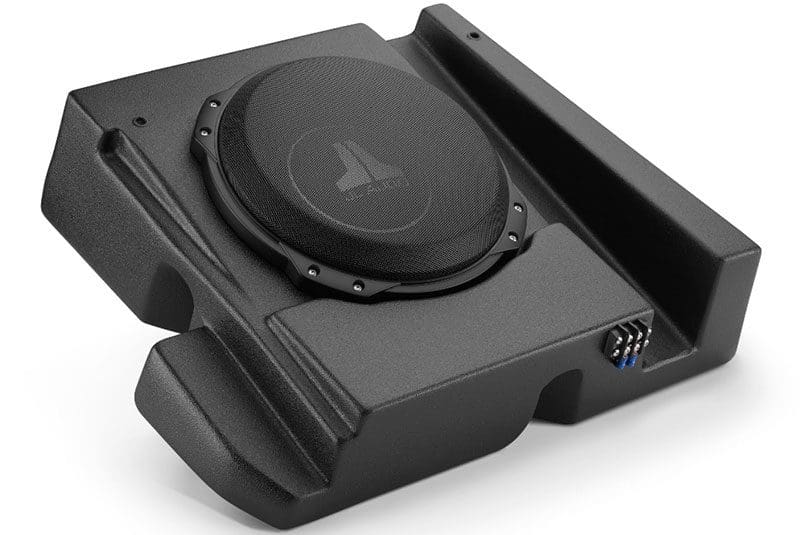 The second thing you'll want to look for in a UTV subwoofer upgrade is weather-resistance. You don't want any wood that could swell or become moldy if exposed to water. All of the custom-fit enclosures can handle getting rained or splashed on. MTX has a unique enclosure design called Quick Install Port Seal (QuIPS) that includes a cap that can be installed over the vent in their enclosures. Vented enclosures offer better efficiency, but can be a problem if you plan on crossing a creek or small river.
Subwoofer Power Handling
You'll want to look at the capabilities of the subwoofer. It's not easy to compare how loudly a sub will play, as this depends on the amplifier you've chosen and the design of the enclosure. You can look at the excursion capabilities of the subwoofer used in the enclosure to give you a sense of how far the cone will move before distortion increases. Don't put too much value in power handling ratings. All that those numbers really tell you is how much heat the voice coil can handle before it starts to melt.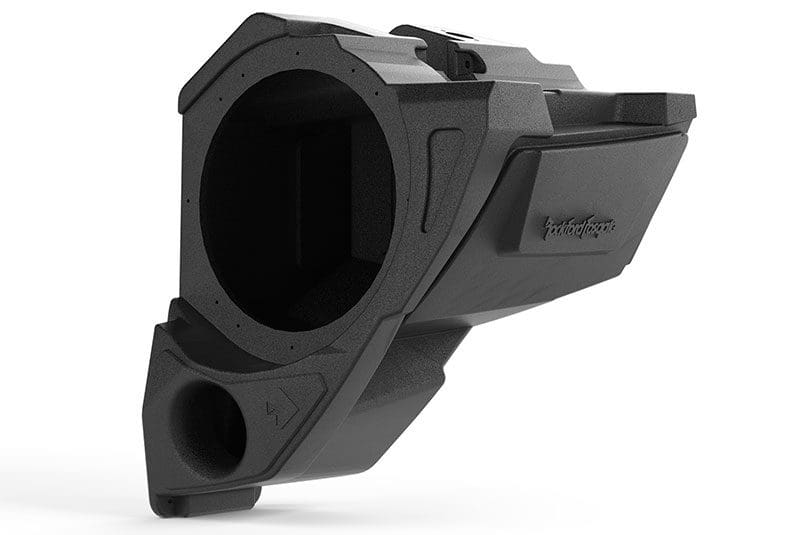 Choose a Great Amplifier
As important as the enclosure is, picking a high-performance amplifier will have a significant role in determining the quality of the subwoofer system in your UTV. Not all amplifiers are created equally, and the differences are harder to identify when it comes to subwoofer amps. In general terms, you want to choose an amp that is efficient, will produce enough power to ensure that the system will play loudly enough and can handle the vibrations associated with use in a side-by-side. Many companies offer marine-grade amps with their upgrade packages. If you plan on forging a stream or something less logical like driving through a pond, then you need to make sure the amplifier is water-resistant. Most marine amps are NOT water-resistant, and dunking them is a recipe for failure. If you're going to be adventurous, be sure to ask your specialty mobile enhancement retailer for a water-resistant amplifier solution.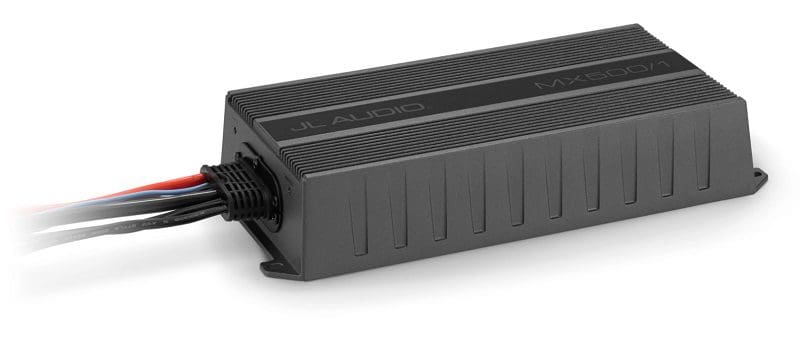 Expert Installation Is Key!
While many companies market their powersports upgrades toward do-it-yourself installers, there are many reasons to pay a professional to complete the installation for you. First, a professional technician knows how to set the sensitivity controls on an amp to maximize output while keeping background noise in check. They know what filter settings will help ensure that your music sounds crystal clear at high volume levels while protecting the speakers from damage when they're being pushed too hard. Of course, the best part is that you can drop your side-by-side off to them in the morning, then come back after a day of work, and everything will be ready for you to hit the trails.
Upgrade Your Powersports Vehicle with a Subwoofer Today
If you want your music to sound amazing while blasting down the trails, then adding a subwoofer to the stereo on your UTV is a good choice. Drop by your local specialty mobile enhancement retailer today to find out what is available for your vehicle.