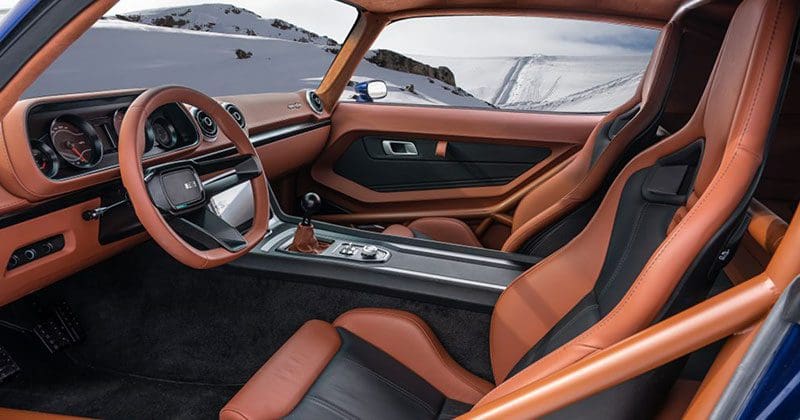 A significant car audio system upgrade takes four items: a budget, great gear, expert installation and proper configuration. If you've read any number of the articles here on BestCarAudio.com, you'll know we hold the importance of quality equipment, proper installation and expert calibration in the highest regard. Deciding how to distribute your budget should include that crucial final step that brings everything together. This article will look at what it takes to achieve an awe-inspiring listening experience in your vehicle.
Establish Your Car Audio Budget
We know that everyone has different budget constraints and equally diverse expectations for upgrading their car audio system. Some are willing to spend thousands of dollars to achieve the most accurate, realistic listening experience in their vehicle. Conversely, many want the most bang for their buck and seek out the biggest upgrade possible from a small investment. Neither approach is wrong, and your local specialty mobile enhancement retailer can typically work with either end of the spectrum.
The key to getting the best value is to be clear about your expectations and how much you want to spend. If you want your car audio system to sound as though you're sitting at the mixing console at Abbey Road Studios in London, England, but have a budget of $1,500, you're going to be disappointed. Yes, the shop can make your system sound much better, but that last bit of sparkle, detail and transparency will likely be missing.
Be open and upfront with your budget. The product specialist designing your sound system can work backward from your budget to help you get the best value for your investment.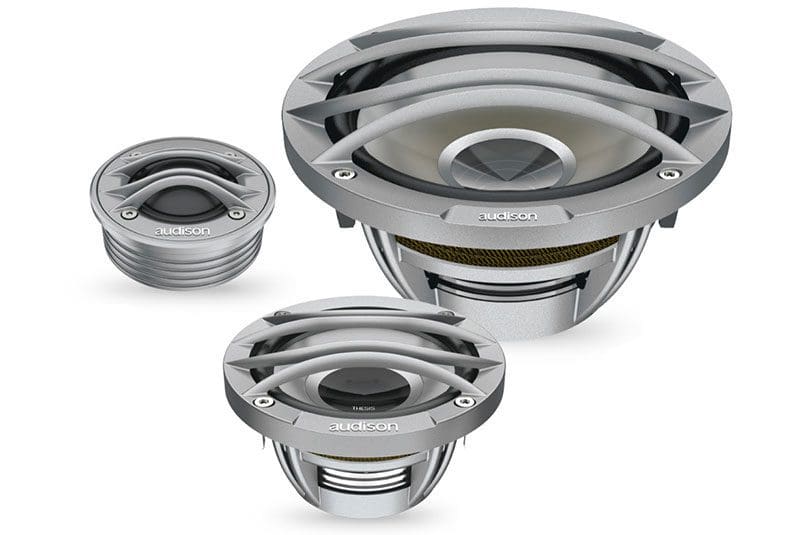 Avoid Used Car Audio Equipment
A friendly word of warning, if we may: It's tempting to start shopping around for deals on previously enjoyed equipment to achieve a higher goal than your budget would allow. Most of the time, these efforts turn out fine, but surprisingly often, they end up being frustrating. It's nearly impossible to know if a set of speakers has been abused and the voice coils are on the brink of unwinding. You can't tell if an amplifier has been exposed to vibrations because of improper installation, and a component is on the verge of breaking loose. For a head unit, CD mechanisms have a finite life span; for the better units on the market, finding replacement parts is difficult.
If the shop you're working with will accept third-party products, there will likely be an additional charge to test them before they are installed. In most cases, the installation warranty doesn't apply to removing and reinstalling those components should they fail or have issues.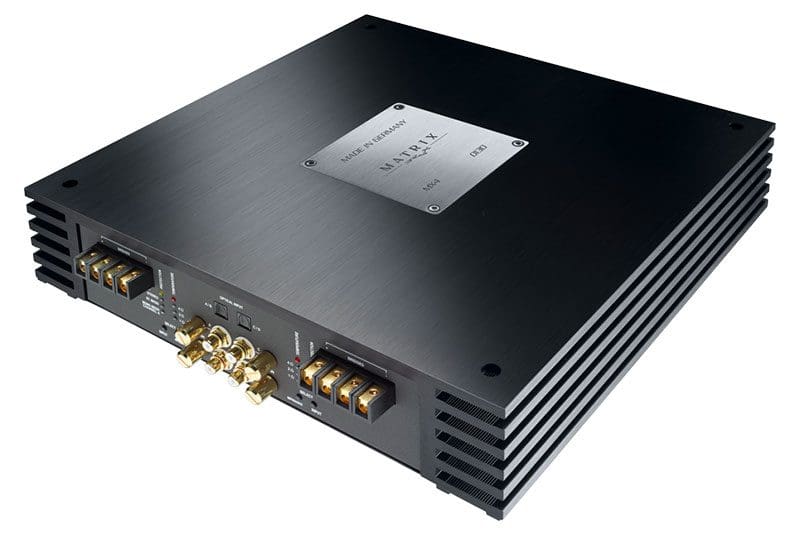 Choosing the Right Car Audio Upgrades
Just as asking "What's the best car audio system?" is a relative question, finding the best products for your system is difficult if you aren't experienced in auditioning audio equipment, even for those that often have a surprisingly low benchmark for what sounds genuinely accurate. Accuracy is the key word here. Any brand that describes its gear as having a "sound" or "style" has missed the boat in terms of understanding what audio equipment should do.
High-end amplifiers should amplify the audio signal. There shouldn't be "warmth," and they shouldn't sound "smooth." The signal that goes in should be increased to drive a speaker. Speaking of speakers, they have a similar task. They should transform an audio signal into sound with the addition of as little distortion as possible. Speaker systems should be designed so that the frequency response and dispersion characteristics of each driver compliment those operating in adjacent bands. You don't want a 6.5-inch woofer and a ¾-inch tweeter working together. The woofer becomes too directional before the tweeter starts playing.

Expert Installation Is Crucial
Installing car audio equipment properly requires a few essential skills. First, the technician needs a thorough understanding of the laws of physics, including AC and DC theory and acoustics. They also need excellent problem-solving skills, excellent mechanical skills to construct adapters and mounting panels, and a certain amount of artistic flair to make it all look as though it belongs in the vehicle. Finding someone who excels at all of these criteria is difficult. Often, you'll need to visit more than one shop to find the right match before you let someone start modifying your expensive vehicle.
Proper component installation doesn't need to be fancy; it needs to be reliable. An amplifier will sound the same bolted to a piece of extruded ABS or a welded steel bracket as it would to edge-lit plexiglass or carbon fiber. Don't fall prey to fancy designs while missing out on the opportunity to use higher quality equipment. Sadly, we see this all the time.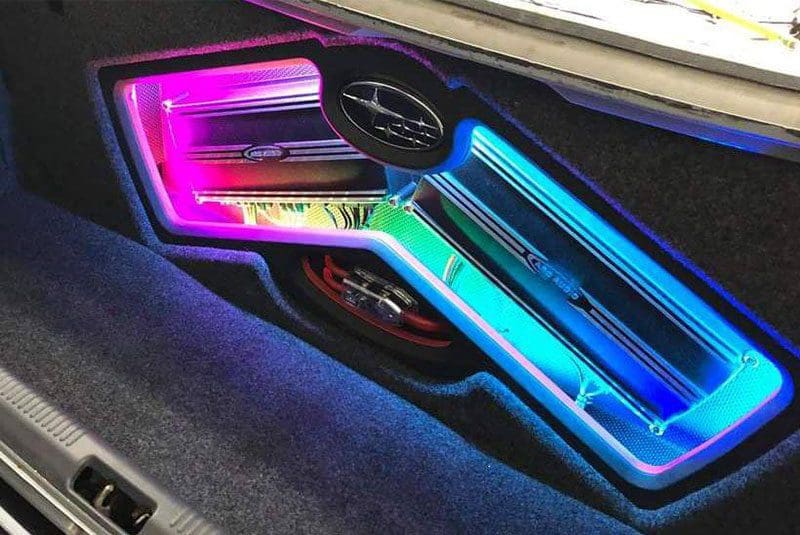 Proper System Calibration Is the Most Important Step
If you are expecting to hear Diana Krall's voice as though she were really in the car with you, then your car audio upgrade is going to need a properly calibrated digital signal processor. No matter how great your installation is, how fancy a source unit you've purchased or how impressive your speakers are, your audio system won't sound right without proper equalization and level setting. The bare minimum here is that each channel in the vehicle is equalized to remove the effects of resonances and cancellations in the vehicle. You will also need to decide if signal delays should be used to optimize the soundstage for a single seat (the driver's seat) or both front seats. The latter may require some changes to the system design, so this decision is crucial to the design stage.
Your technician will need a calibrated microphone to properly tune the audio system. He or she will also need to have a thorough process to complete the task. Setting up a DSP properly isn't an art, and it doesn't take unnatural talent. It's a scientific process. With that said, it does take practice to execute efficiently. Knowing what characteristics of the response need to be addressed and what needs to be ignored or dealt with by changes in crossover points takes proper experimentation. There's no guessing or voodoo involved.
Before you commit to having a sound system installed and calibrated, you will want to audition several systems that the installer has completed. Hopefully, and expectedly, the shop will have a demo vehicle or two that you can audition. If not, ask if they can put you in touch with a previous client.
The cost of the calibration process is an important part of the overall car audio budget. Don't be shocked for there to be at least one to two hours' worth of labor dedicated to the process. For a four-way system or one designed for two-seat imaging, three hours isn't at all unreasonable.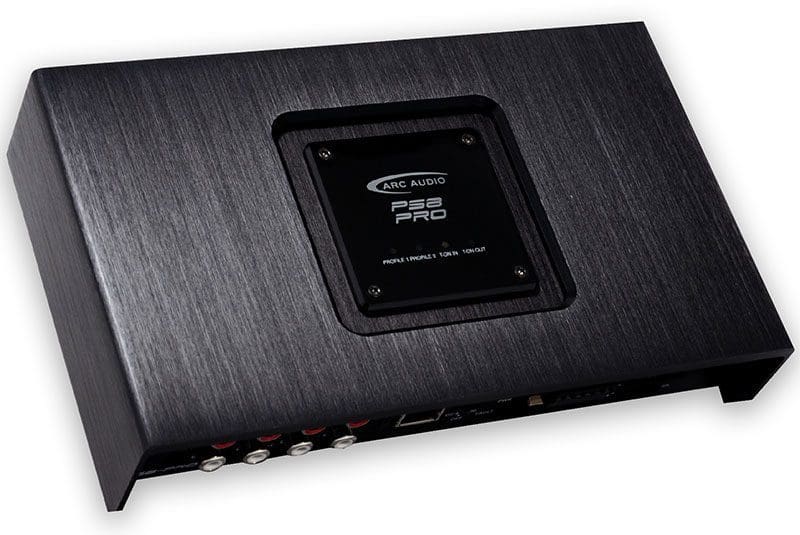 How Do I Know if the Calibration Is Correct?
We hear horror stories about signal processors being installed but not configured properly all the time. Here are a few things you can listen for while auditioning the demo system before you commit to letting a shop work on your vehicle.
The audio system should produce a stable center image. This means the voice of a performer that would be center-stage should be reproduced in the center of your windshield. The voice shouldn't move left or right as the pitch changes. If the system is calibrated extremely well, the image should be small, about the size of a softball. Sounds on either side of the center image should be equally focused. If there is a guitar, backup singers or a saxophone, they should be placed accurately, and the source of the sound should be easily discernable.
Some music enthusiasts prefer to have the music wrapped around them with an equal amount coming from the back as the front. In this case, you will want the center image to be focused on you, the driver. There should still be a realistic balance of left and right instrument placement on either side of that position. If you like this style of listening (which is akin to a great seat of headphones), be sure to let the product specialist know before the system design begins.
The overall tonal balance of the system should sound natural. No part of any performer's voice should stand out. This applies to both treble and bass. Sibilance, or having too much emphasis on S sounds, could be a tuning issue or a distortion issue with your speakers. If it's the latter, only better quality speakers will resolve the problem.
Deciding how much bass is right is tricky. We know bass is a lot of fun, so it's not unheard of to have much more than would make a drum kit or upright bass sound realistic. This is another criterion that needs to be determined before the system design process begins.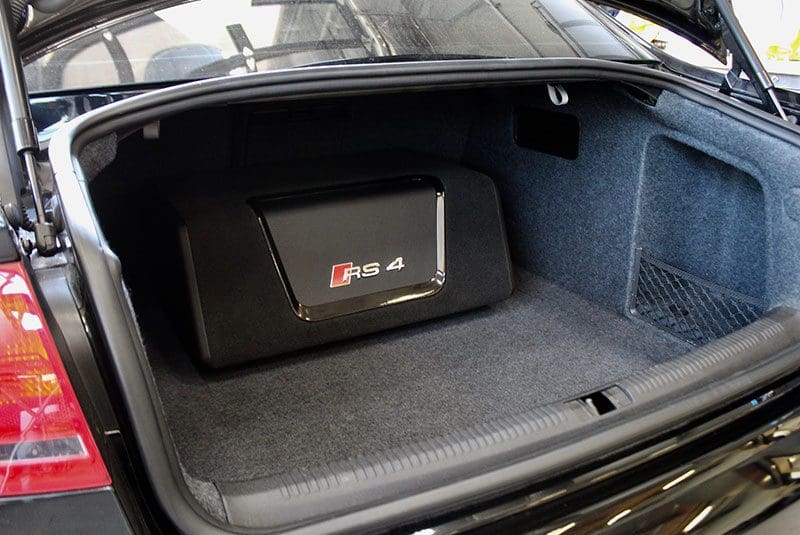 It's Your Job To Get the Most from Your Car Audio Budget
Unlike buying a set of speakers for your home audio system or a soundbar for your television, a car audio system needs to be designed for the speaker locations and size options in your vehicle, installed securely, safely and reliably, then calibrated for the environment so that it sounds excellent. It's your job to define a budget, then seek out a specialty mobile enhancement retailer that can complete this car audio upgrade task professionally.
Lead-in Image: The interior of this stunning Roadster Shop-built 1970 Chevy Camaro, known as Road Rage, was built by Avant Garde Design in Palm City, Florida. It should come as no surprise that a 3D rendering of the interior was completed before a single square inch of leather was cut. Thanks to Roadster Shop for the photograph.