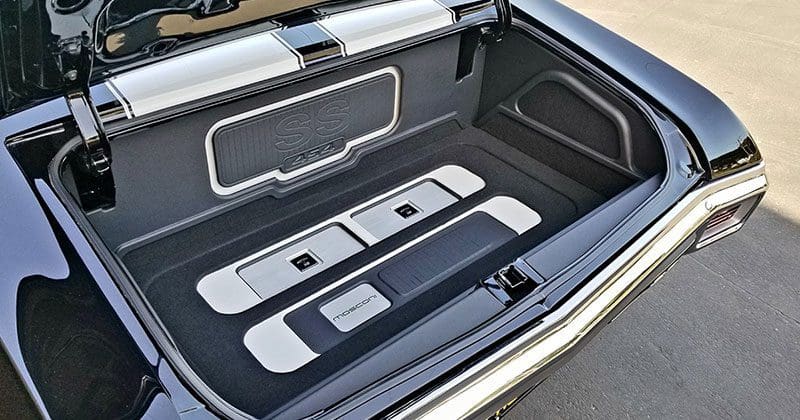 A decade ago, it was easy to improve the performance of a factory-installed audio system. The retailer you chose could add an amplifier, install new speakers or mount a subwoofer in the back of the vehicle. The process was simple, reliable and predictable in terms of delivering the desired gains in output and audio performance. As the OEM audio systems in modern vehicles have become exponentially more complicated, understanding how factory-installed audio systems work and charting their features is required before any upgrades can begin. To ensure that you get the improvements you want, make sure you're dealing with a car stereo shop and not just an automotive accessory retailer. What's the difference? Read on to find out.
What Is an Automotive Accessory Retailer?
Let's look at what defines an automotive accessory retailer. We aren't talking about whether or not the shop sells window tint, truck boxes and tonneau covers or floor mats. A shop that qualifies as an accessory retailer can often do a great job installing audio equipment, but they typically lack the tools and training to test the factory-installed audio system for features like equalization, all-pass filters, signal delay, upmixers and volume-dependent settings. Without an understanding of these (any many more) features, adding an amplifier, new speakers or a subwoofer may not provide the performance you expect. As we'll explain, it's up to you to choose a shop that knows how to deliver the end result you're after.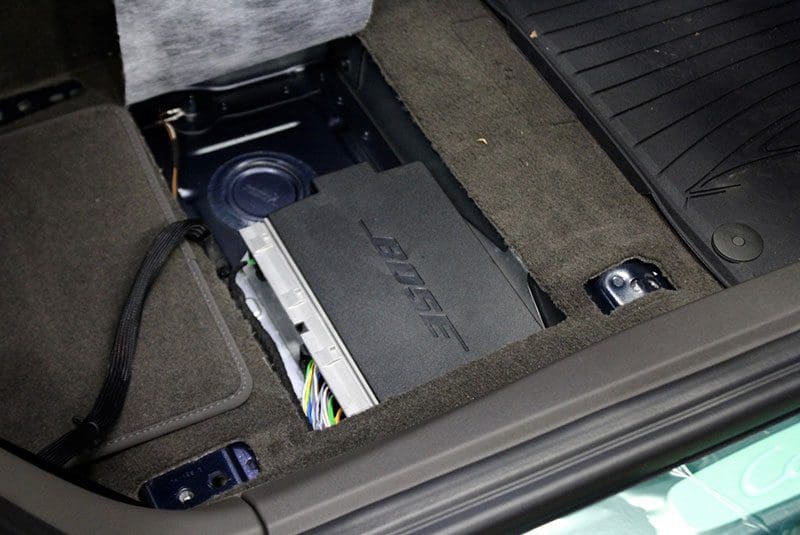 What Is a Car Stereo Shop?
The salespeople and technicians who work at a genuine car stereo shop should have training in four key fields that relate to audio system upgrades. First, they need to have a thorough understanding of acoustics and how speakers work. This includes understanding the causes of distortion, how sound reflects off of surfaces, how speakers react to enclosures and how to set crossovers properly. These criteria and many more are fundamental to designing an audio system upgrade.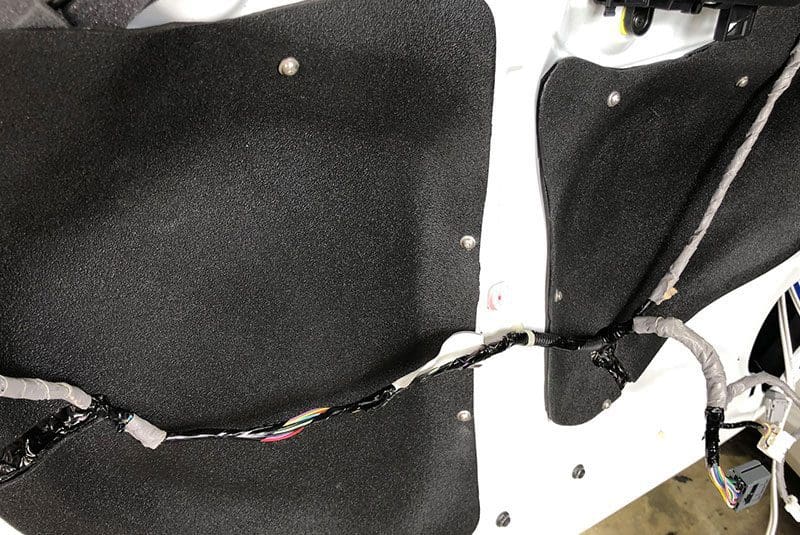 Next, the staff should understand the features built into factory-installed sound systems and why they exist. Companies such as Harman (the manufacturer of JBL, Infinity, Lexicon, Mark Levinson, harmon/kardon and Revel), Panasonic and Bose employ some of the world's most talented and educated audio and acoustic engineers. Sure, these companies often get a bad rap because the audio systems they design are restrained by cost and weight limitations imposed by the vehicle manufacturer. However, the solutions they develop offer amazing performance given those restrictions. Having the tools and training to reverse engineer the technologies these companies integrate into new cars is crucial to delivering reliable high-performance upgrades.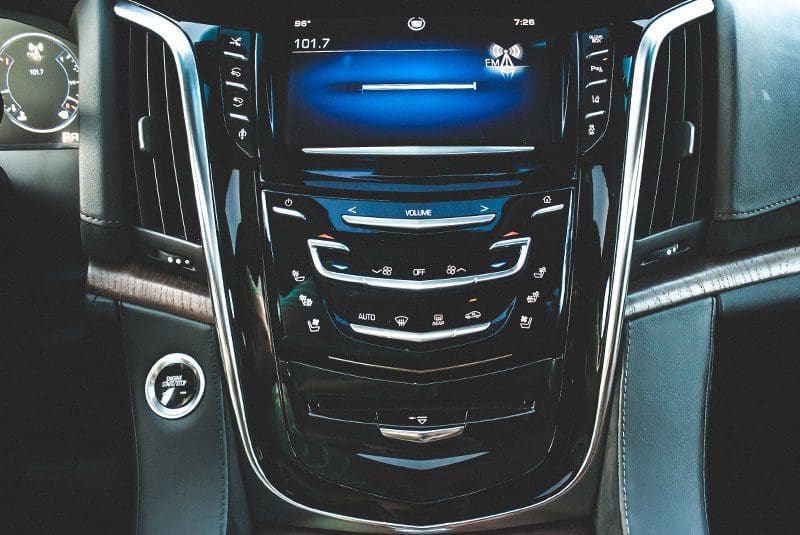 Last and certainly not least, a genuine car stereo shop should have excellent fabrication and installation skills. We aren't talking about building an illuminated, motorized amp rack or a fancy painted fiberglass subwoofer enclosure. Those items don't improve the performance of the audio system. The shop you choose needs to be able to make solid and reliable speaking mounting adapters. They need to understand where and how to place speakers to deliver excellent imaging, staging and smooth frequency response. They need to know where to run wiring and have a way to mount fuse holders to protect the vehicle properly. They should have a defined standard for making solid and reliable electrical connections and protecting and securing the wiring once those connections are made.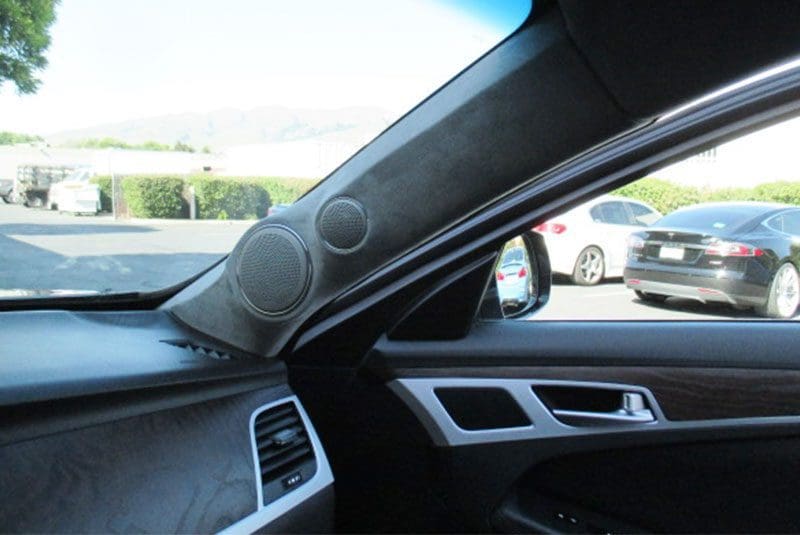 Finally, and most crucially, a true car stereo shop must know how to tune an audio system properly. Whether it's a single amplifier in a subwoofer installation or a massive multi-channel system with a digital signal processor, they need a predictable process to configure everything in the vehicle so that the system sounds good, plays loudly and doesn't distort when the volume is cranked.
Choosing the Right Shop to Upgrade Your Car Audio System
Choosing the right retailer to upgrade your mobile audio system is the hardest part of wanting to make your stereo sound better. Your research needs to look past expensive products, fancy displays and exotic installations. It's the meat and potatoes behind the scenes that ensure the money you spend will deliver the results you want. Talk to the salespeople and installers at the shop you have in mind. Ask if they have attended training at events like the Mobile Electronics Association's annual KnowledgeFest or if their technicians are MECP certified. Listen to the demo vehicles they have at the store and ask to see examples of their installation and wiring practices.
You should also base your choice on the questions they ask you about how you and any passengers listen to music. If you get the feeling the shop isn't qualified to work on your vehicle, trust your instincts.
Most importantly, don't fall prey to shops that offer good-looking work over solutions that sound great. It's the goal of everyone at BestCarAudio.com to help consumers get the best possible automotive upgrades for their vehicles. That starts with choosing an expert to do the work.