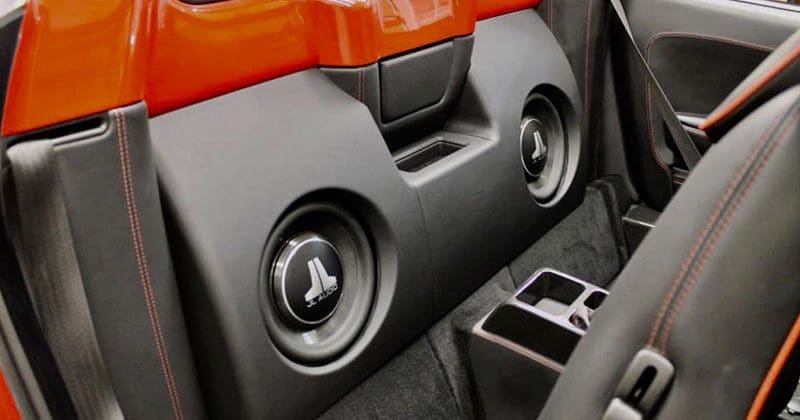 For longtime readers of BestCarAudio.com, you know by now that our entire team focuses heavily on ensuring that consumers get the best products and the right service so that they're happy with their car audio upgrades. Unlike purchases of regular consumer goods like a toaster or a set of headphones, car audio upgrades require proper installation to make sure they perform as intended. In this article, we'll look at a few reasons why it's more important to choose a shop capable of high-quality work than one that offers the best prices.
Car Audio Speaker Upgrades
Yes, I'm going to say it again: The speakers you use in your audio system are the most important component in terms of determining the quality of the sound you hear. You could own the best source unit ever made, state-of-the-art high-bias Class AB amplifiers and a high-resolution digital signal processor, but without great speakers, your music won't sound realistic and accurate.
We've written many articles explaining why features like shorting rings, copper pole piece caps and flat spiders contribute to reducing distortion in high-quality speakers. What's more important is how and where those speakers are integrated into your vehicle.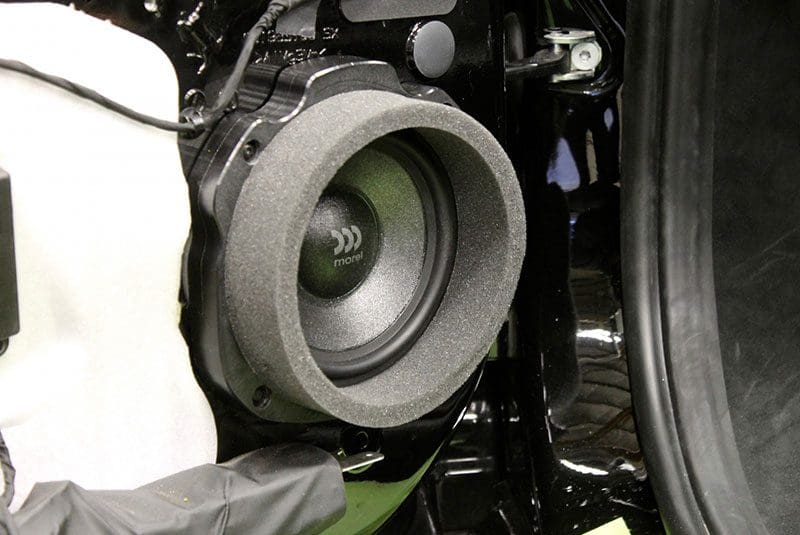 If you have chosen a speaker upgrade that uses the factory speaker locations, your installation technician may need to create mounting brackets for the woofer and tweeter. The material used for these brackets needs to be solid and secure to ensure the speaker doesn't move. The materials also need to withstand exposure to water. You'd be surprised how much moisture is inside your doors when it's raining. With these concepts in mind, shops that use wood for adapters are doing you a disservice. No matter how much it's painted, wood will eventually absorb water, swell up and deform. The use of plastics like ABS, PVC and acrylics is a minimum standard. We've even seen some specialists use aluminum or synthetic materials like DuPont Corian for adapters.
Speaker Positioning Makes a Big Difference
Your installation technician needs to have a thorough understanding of how speakers work. All speakers suffer from a phenomenon called directivity. In simple terms, the dispersion of high-frequency information becomes narrower as frequency increases. We've seen many installations where tweeters have been mounted in A-pillars yet aimed directly across the car instead of being aimed at the listener. Custom pods and mounting panels need to be designed to take directivity into account to deliver predictable results.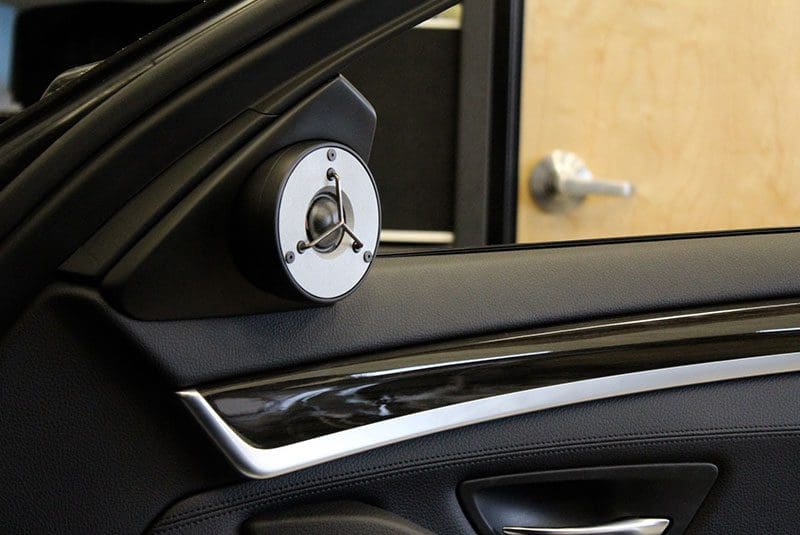 Amplifier and Signal Processor Installations
Installing an amp is easy, right? All you have to do is connect it to the battery, screw the ground wire to the body and hook up the speakers and signal wires. What happens when you want to add an amplifier to the factory-installed radio in a vehicle? If a company like NAV-TV, mObridge, PAC Audio or Axxess makes an interface, the upgrade process is relatively easy. If your technician needs to check each speaker wire coming from an amp, he or she will need special tools and training to understand how to design a sound system around the audio processing features built into the radio or amplifier. Dealing with volume-based equalization, signal delays and all-pass filters can be challenging. If they are ignored, your upgraded system can quite easily sound worse than what you started with.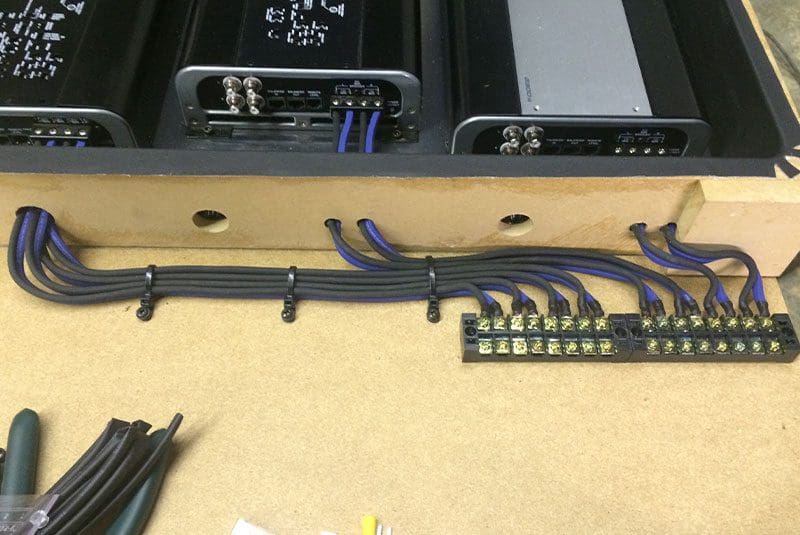 Electrical Connections Need to Be Perfect
Any time you ask someone to add an audio accessory to your car or truck, they will likely need to make electrical connections. While not specifically audio-related, some remote car starter installations need 20 connections for the vehicle to start reliably without setting off a factory alarm. Your technician needs to know which wires to connect to and how to test each one. He or she will need to have a reliable way to make electrical connections to ensure that the joint can pass adequate current and remain stable for years to come. The connection needs to be protected from potential short circuits or corrosion. Finally, if the person working on your pride and joy cares about their craft, they will want the installation to look as though it was done on the vehicle assembly line. Everything should be neat and tidy, routed away from sharp edges and secured so it won't buzz or rattle as you drive down the road.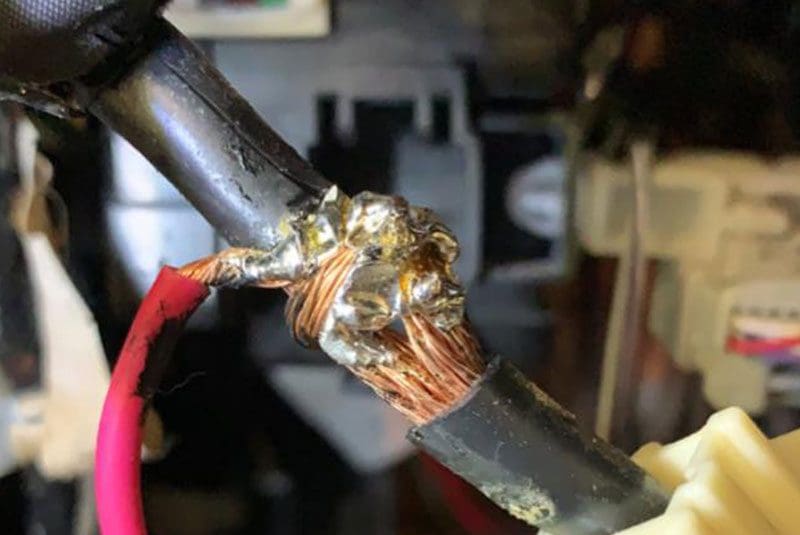 Car Audio System Tuning
The last topic we'll discuss is car audio system tuning. Creating a high-end audio system in a car requires some sacrifices in terms of working with speaker placement relative to the listening position. Car audio systems also need to be adjusted for reflections and resonances in the small space. A technician who plans to undertake this project needs to have the right equipment to measure sound in the environment. A calibrated microphone connected to a real-time audio analyzer is a good starting point. Where the mastery of the skill comes into play is in the training of how to interpret the measurements and how to adjust a digital signal processor to optimize the sound system. Before you let someone loose on your vehicle, have a listen to a few other cars that they have tuned. Make sure the imaging and staging are to your liking and that the overall frequency response of the system matches your listening preferences.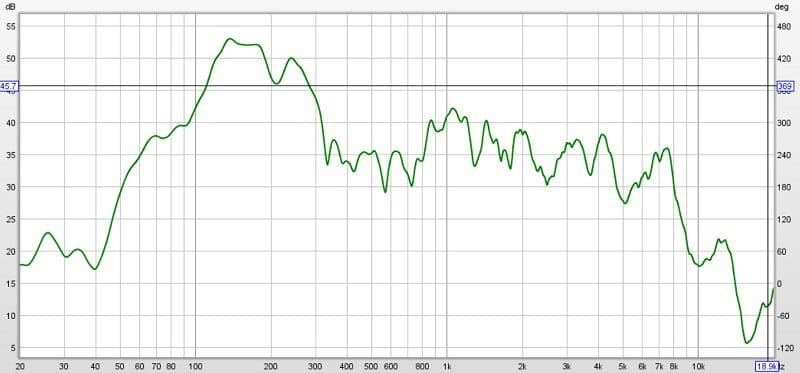 Choose a Qualified Technician to Work on Your Vehicle
As you can see, picking the right person to upgrade the audio system in your car or truck is crucial to the performance and reliability of the upgrades you choose. Shopping for a competent technician isn't easy. Be patient, do your research and ask a lot of questions. It may take a few weeks or months to find the right shop, but the end results will be worth all the time you invest.