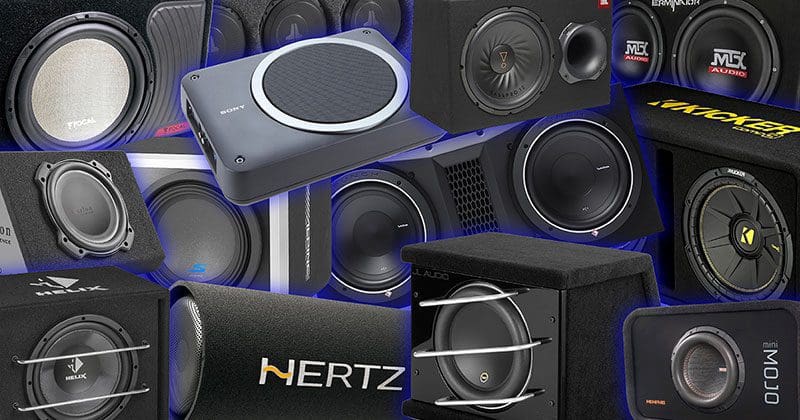 Upgrading your car audio system with a subwoofer is one of the best ways to improve the sound of your music. Subwoofer systems are available in nearly countless styles. They vary from compact solutions that will fit under a seat to massive enclosures that will easily use up all the available space in the back of an SUV. In this buyers guide, we will look at a few of the popular options for off-the-shelf subwoofer enclosures and explain the differences between the solutions.
Subwoofer Enclosures with Integrated Amplifiers
When you start shopping for a subwoofer enclosure at your local specialty mobile enhancement retailer, one of the first questions they'll ask when you tell them you're looking for a subwoofer enclosure is, "Do you have an amplifier?" Every subwoofer, even the small ones, needs significantly more power than a set of door speakers to perform properly. While a set of 6.5-inch coaxial speakers might play loudly enough with an amplifier capable of producing 20 watts of power, a subwoofer will need 75 to 100 watts to keep up.
If you choose a powered subwoofer, keep a few additional considerations in mind. Connecting the subwoofer to a factory-installed radio will require a way to extract an audio signal from the speaker wires. If this is your plan, see if the options available include this speaker-level interface. Another consideration for this type of installation is how to turn the subwoofer amplifier on. Most amplifiers have a connection for a signal from an aftermarket radio. Very few factory-installed radios have an equivalent connection. Look for a solution that includes circuitry that will turn the subwoofer on automatically when the music starts playing, then turns it back off once the music stops or the radio is turned off.
Many companies include a remote level control knob with their powered subwoofers. This control can be mounted in the front of the vehicle to allow the listener to fine-tune the output of the subwoofer to match the chosen music or their mood. Work with the retailer you've chosen to pick a suitable mounting location for the level control to make sure it's easily accessible while looking as if it's a part of the vehicle and not an afterthought.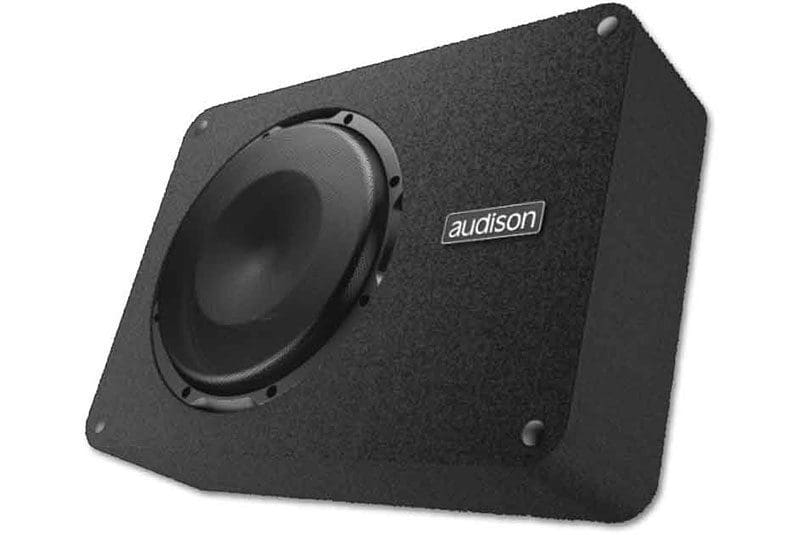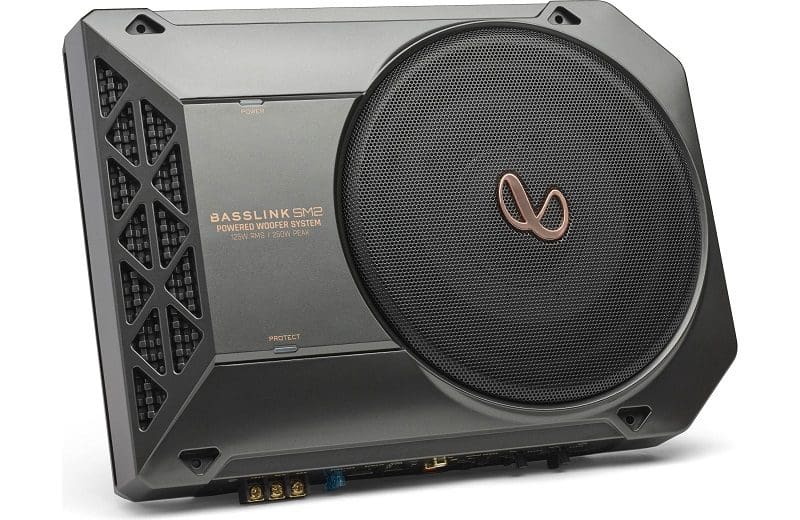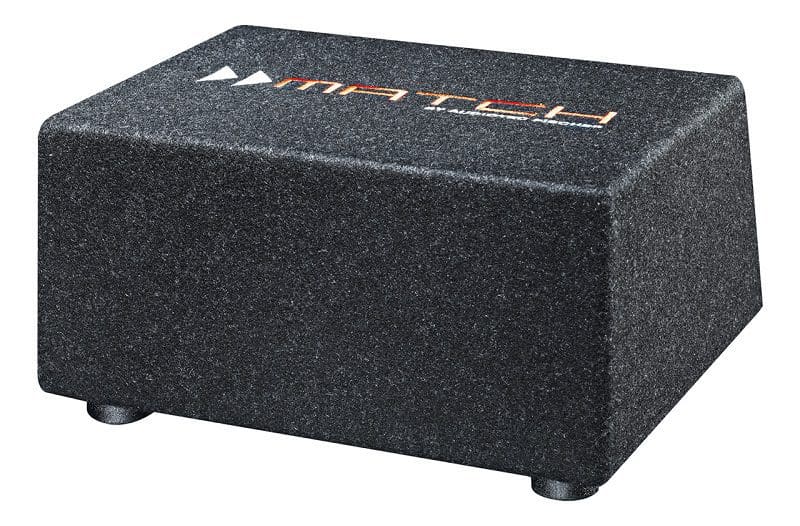 How Much Bass Do You Want?
Subwoofer enclosures are available with driver mounting provisions that vary in size from 6.5 inches all the way up to a pair of 15-inch subs or four 12-inch drivers from a variety of manufacturers. There are two considerations when choosing the right solution for your vehicle. First and foremost, you need to determine how much space you are willing to dedicate to the subwoofer system. If you have a pickup truck, there are typically subwoofer enclosures designed to fit behind or under the rear seat. It's rare that truck owners use the space behind the seats, but many vehicles have dedicated storage compartments under the seat. If you use that space for tow straps, tools or personal belongings, then you need to consider whether you can give up that space.
In a car or SUV, there are dozens of options for subwoofer enclosure locations. The simplest is in the cargo area or trunk of a sedan or coupe. If you want something that looks more like it belongs in the car, then consider options for a vehicle-specific option. Mounting locations for these solutions vary by application but include fiberglass enclosures that fit into the corner of a trunk, the side-panel of an SUV, inside or around the spare tire or on top of a wheel well in a Jeep Wrangler.
Once you've decided what space you can sacrifice, you need to decide whether a subwoofer enclosure mounted in that location will provide adequate output. A single sealed 8-inch subwoofer won't be as loud as a ported 12-inch enclosure, no matter what make and model of subwoofer you choose. Picking the right amount of bass is tricky. Shy of test-fitting the system in your vehicle (which may be difficult or unreasonably involved), you sort of need to guess. Start by auditioning one of the demo vehicles at the shop you are dealing with. If they have a truck with a pair of shallow-mount subwoofers under a rear seat, see if that plays loud and deep enough for your listening style.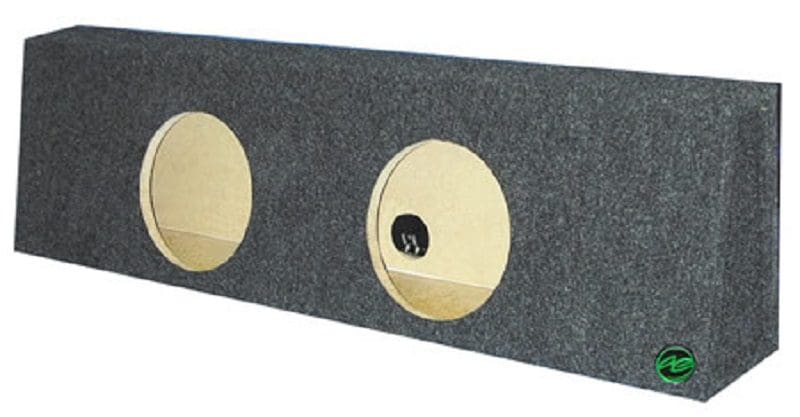 We can tell you from experience, if you aren't 100% convinced, err on the side of asking for more. Sometimes getting more bass from an enclosure is possible by upgrading the subwoofers to a premium model with more power handling and excursion capability. Sometimes it means looking for a solution that takes up more space to allow more drivers to be installed.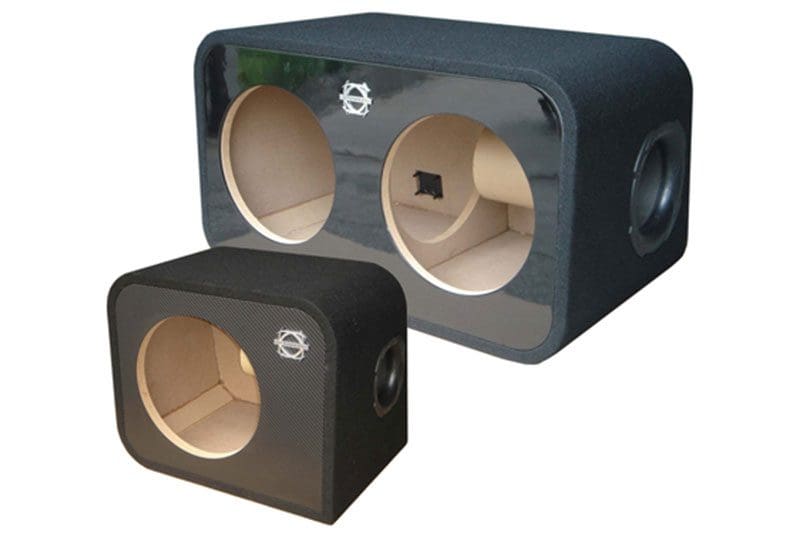 Here's one quick note about vehicle-specific subwoofer enclosures: They are typically designed for a completely original vehicle that hasn't been upgraded in any way. Some vehicle-specific floor mats like those from WeatherTech, Husky or TuxMat may not be compatible with these enclosures and might need to be trimmed.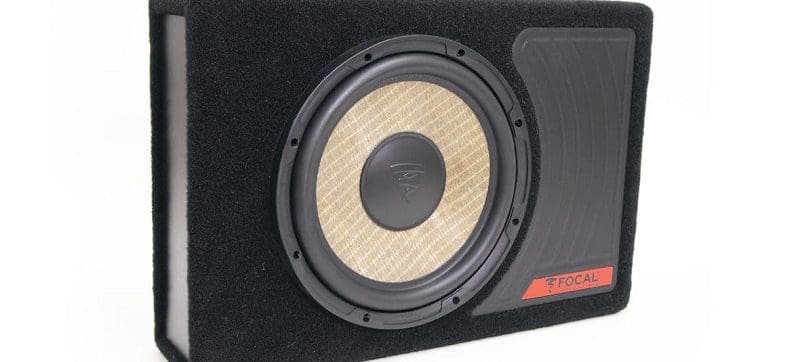 Balancing Enclosure Size and Subwoofer Selection
We can't say this enough: Every subwoofer has specific enclosure requirements. Thankfully, the trend in subwoofer design has narrowed the range of enclosure volumes that would be deemed universally acceptable. With that said, there are still dozens, if not hundreds, of subwoofer enclosure options that are too small to produce deep bass. We recently wrote a dedicated article that looks at balancing subwoofer enclosure specifications with enclosure size. In short, the retailer you are working with should have the tools to model the performance of the subwoofer you've chosen with the enclosure you have in mind. You can (and should) read that article here.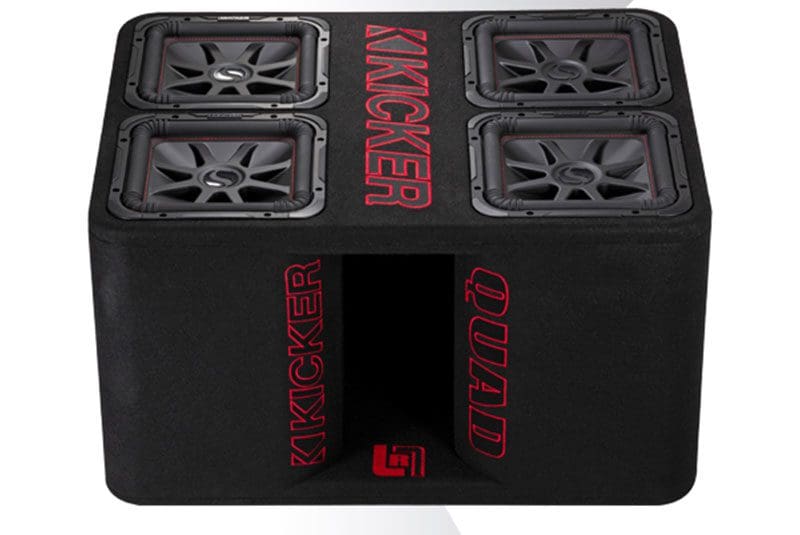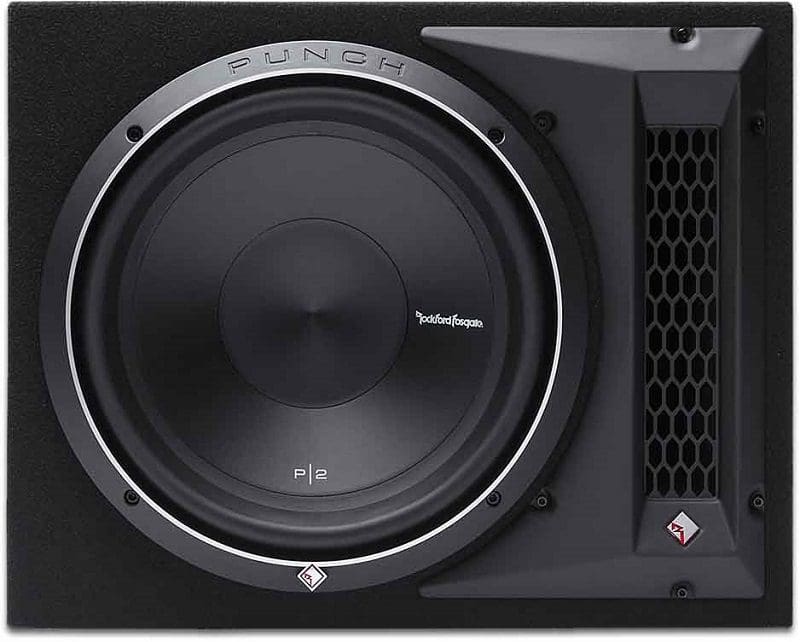 Enclosure Finishes Add Style
Depending on the brands available at the car stereo store you're shopping at, there may be a variety of finishes available for enclosures. At the most accessible price points, a simple carpeted enclosure looks dramatically better than one with a raw wood finish. Most enclosures have gray or black carpet, but some brands offer vehicle-specific color-matched solutions for their application-specific subwoofer systems. Another cost-effective option is an enclosure that has a bedliner finish. These durable plastic coatings put up with a surprising amount of abuse.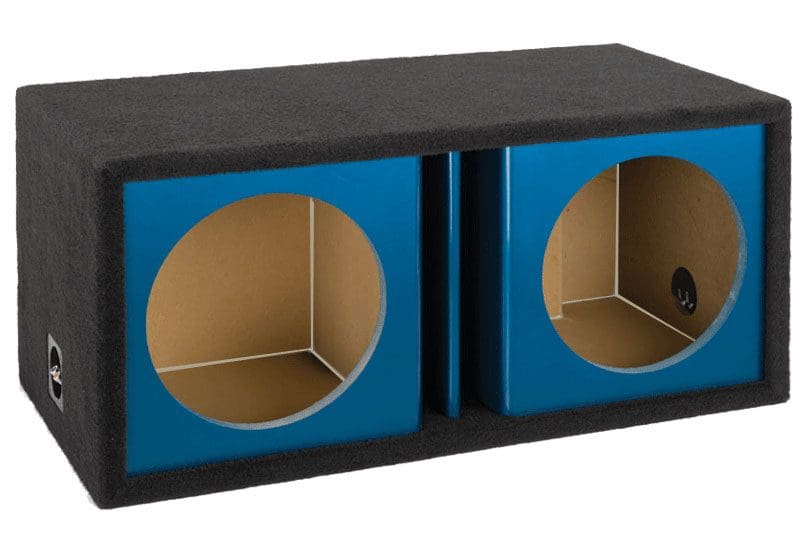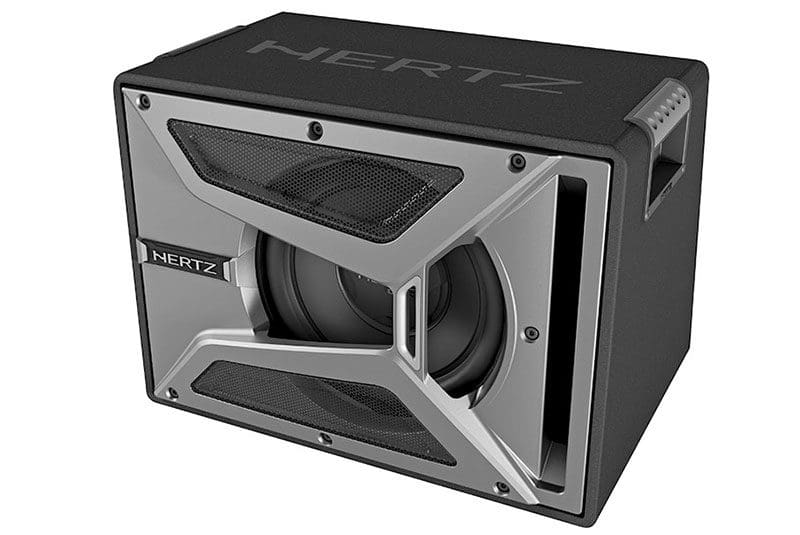 As you move into more elaborate options, you'll find high-gloss painted finished enclosures with embroidered carpet inserts or vinyl inserts. There are enclosures with finished interiors at the higher end of the scale that include acrylic windows and LED lighting. There are even enclosures with bespoke stitched vinyl that is color-matched to your vehicle.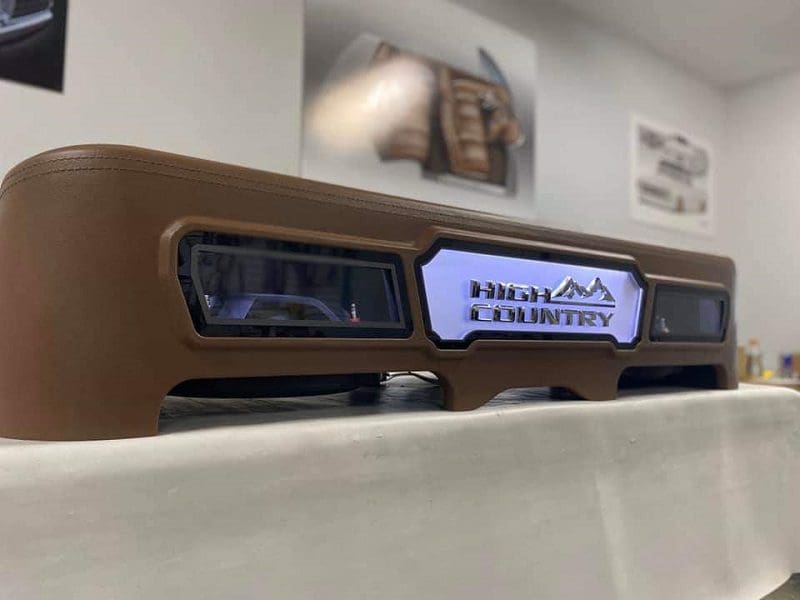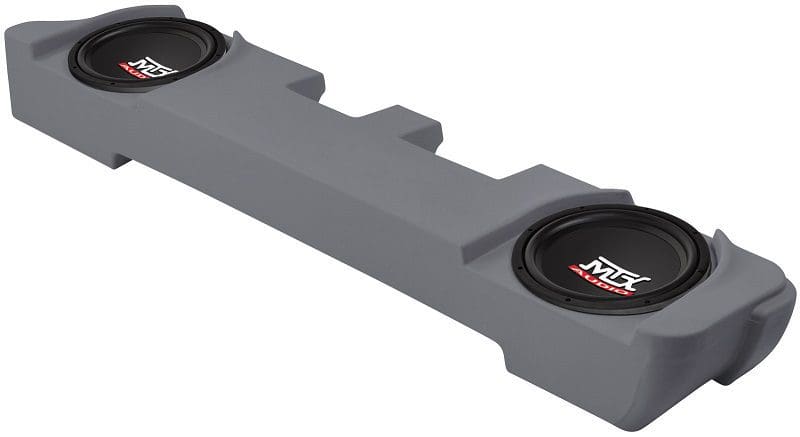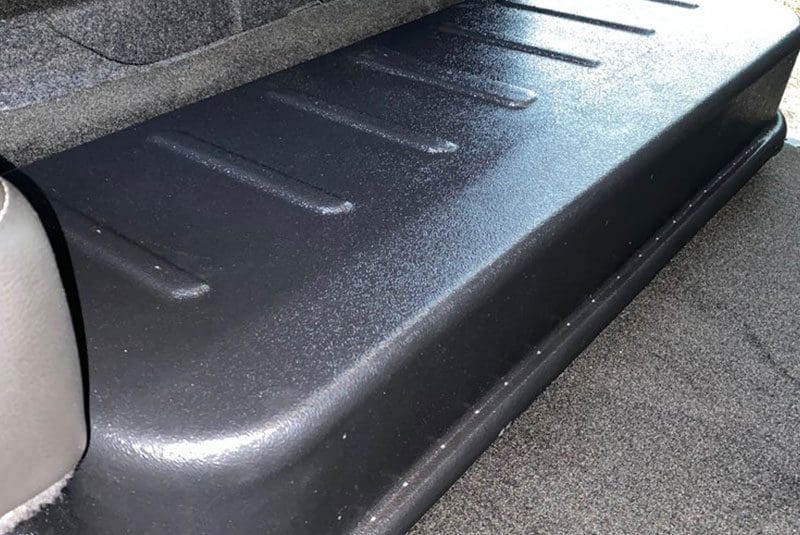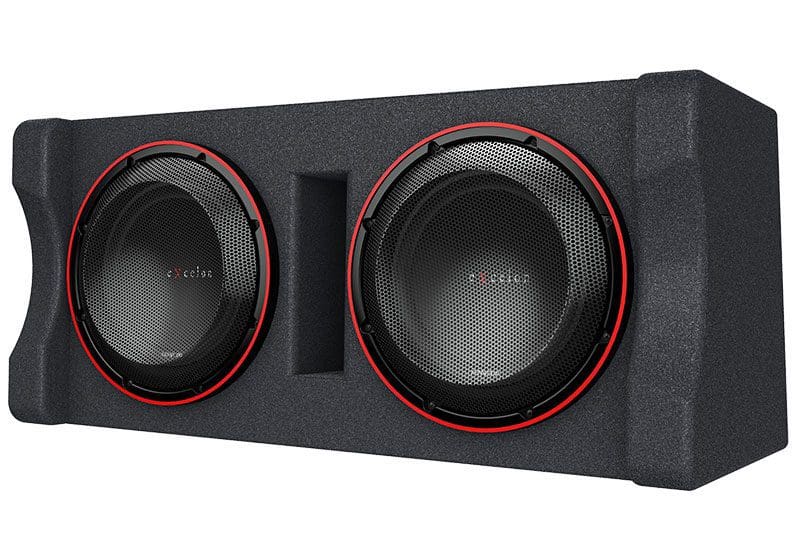 Enclosure Materials and Designs
The pressure created inside a subwoofer enclosure can be significant. Combine this with the never-ending vibrations created by the back-and-forth motion of the subwoofer's cone, and it's easy to see that the design and construction of the enclosure are important. The last thing you want is for any of the panels of the enclosure to flex. Even the slightest movement can be a waste of energy or a source of unwanted noise. In moderate-power applications, construction with 5/8-inch MDF is popular for flat-panel designs. If you'll be pushing the woofers hard, then ¾-inch or 1-inch MDF is preferred. Look for bracing inside square or rectangular enclosures to further reduce the chances of panel vibration. Another feature that's nice on flat-sided enclosures is dado joints. Rather than merely butting one panel up against another, a dado joint involves recessing the panel into an adjacent one to increase the connecting surface area. This can improve the durability of the enclosure and reduce the chances of air leaks.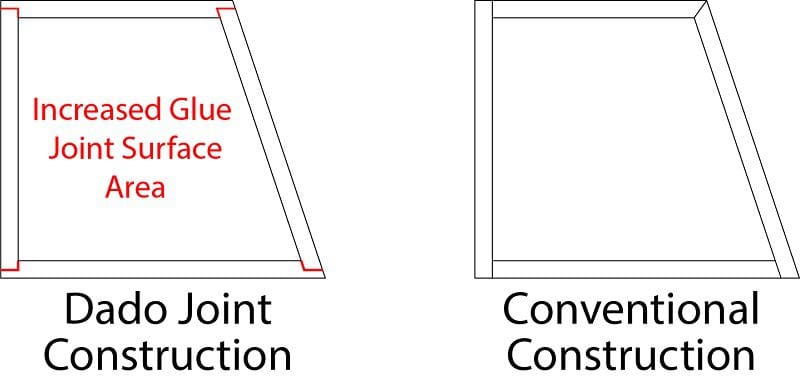 Another popular construction method is known as stack fab. This process involves layering contoured pieces of wood to form complex shapes. This construction method is great for applications where compound curves need to be followed to optimize the available space inside the enclosure.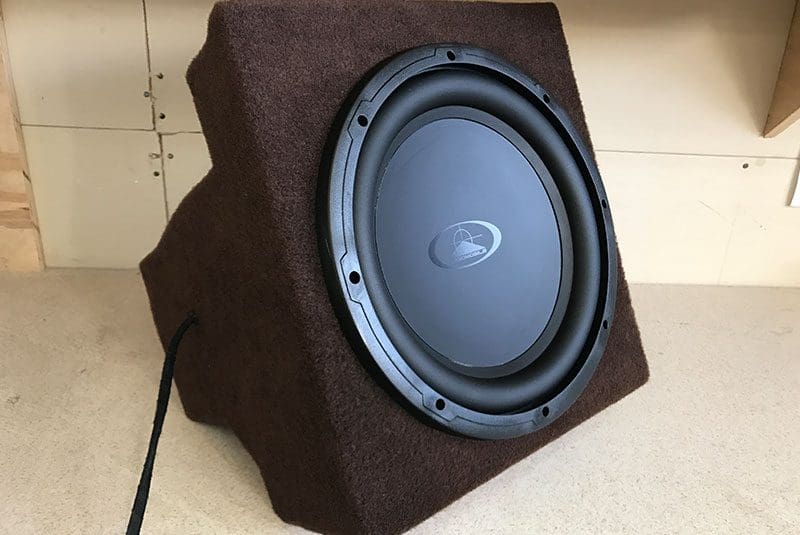 A fiberglass enclosure is a great option if an application requires the most possible space from a complex space. Companies like JL Audio specialize in this type of construction. They've perfected the balance of material thickness to rigidity to create solutions that work impressively well.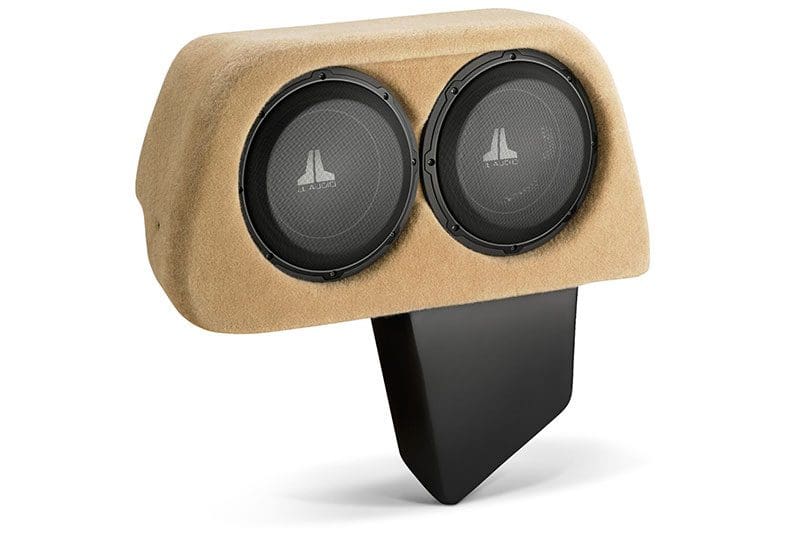 Finally, there are plastic enclosure solutions. Many of the small, under-seat enclosures are made from injection-molded glass-fiber-reinforced plastics. It's easy for designers to incorporate complex reinforcements into these designs to ensure they won't flex at high output levels.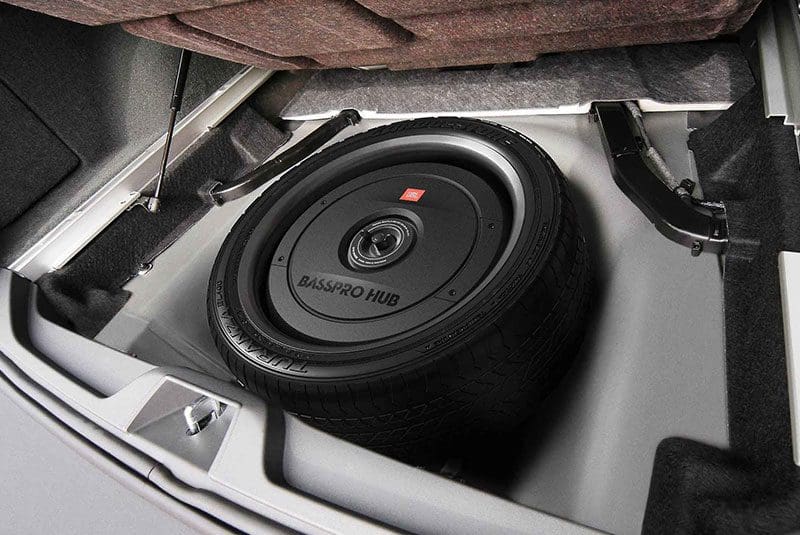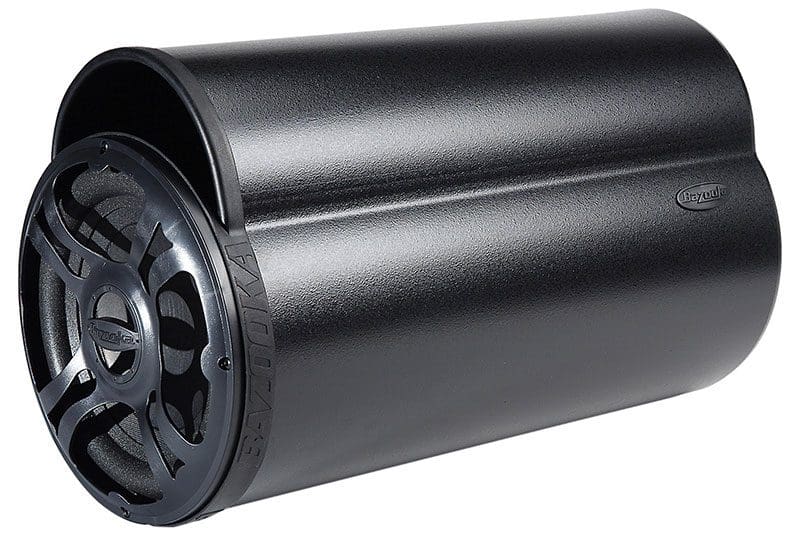 Subwoofer Enclosure Installation
The last thing we'll talk about is having the subwoofer system you've put together installed in your vehicle. First, there needs to be a mounting solution for the enclosure itself. We've heard about accidents where people were injured by a loose enclosure. It's also easy for an enclosure to move because of an abrupt lane change. This movement can result in damage to the vehicle or the subwoofers.
If you've opted for a powered subwoofer solution, the car stereo shop will need to run a power cable to the battery in the vehicle. Don't skimp on wiring. Make sure you select copper conductors and not undersized aluminum. If the system has a remote level control, talk with the installer about installation options. In some cases, they can integrate the remote so that it looks as though it came with the vehicle from the factory.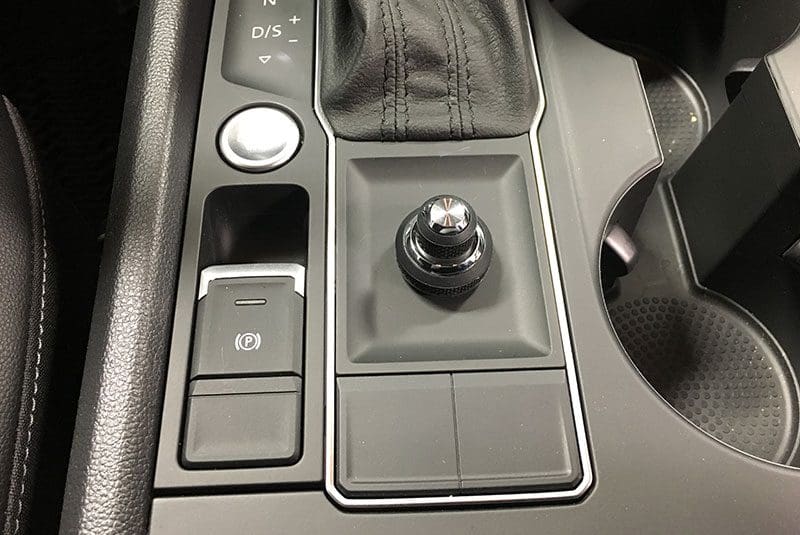 Finally, the technician will need to integrate the subwoofer into the rest of the vehicle speakers. This step may require additional hardware in the case of a factory-installed source unit or amplifier. The crossover and level control on the subwoofer amplifier will need to be set so that the output blends nicely with the rest of the speakers in the vehicle. The process isn't complicated but may require an oscilloscope, a real-time audio analyzer or electrical measurements to be completed accurately. Once it's right, the bass produced by the sub should seem to be an integrated part of the music you are listening to and not sound as if it's coming from the trunk or back seat.
If your car audio system doesn't have a subwoofer, drop by your local specialty mobile enhancement retailer today and ask what's available for your application. You can work together to choose a solution that will look and sound great