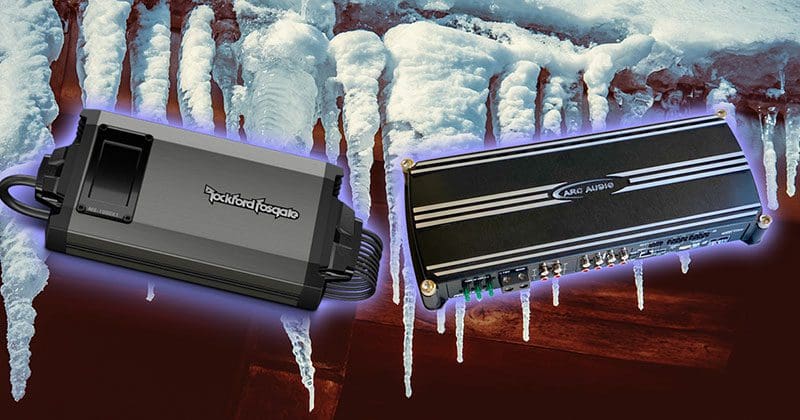 In a recent online discussion, someone stated that a car audio amplifier couldn't be power-hungry. After the eye-twitching passed and our heart rates settled, we knew this was a perfect topic for our series on car audio myths. Let's look at how amplifiers, specifically subwoofer amplifiers, make use of the power from your vehicle's electrical system.
What Is Amplifier Efficiency?
There's no electronic device on the planet that is 100% efficient. If the electrical system in your car supplied 12V and 100 amps of current to an amplifier, that would be 1,200 watts. That amplifier can't convert 100% of that energy into power to drive a speaker. Yes, the Rockford Fosgate T15kW amplifier had a bank of ultra-capacitors built in that allowed it to produce more power than it consumed for a few seconds. We're talking about normal amplifiers in this article.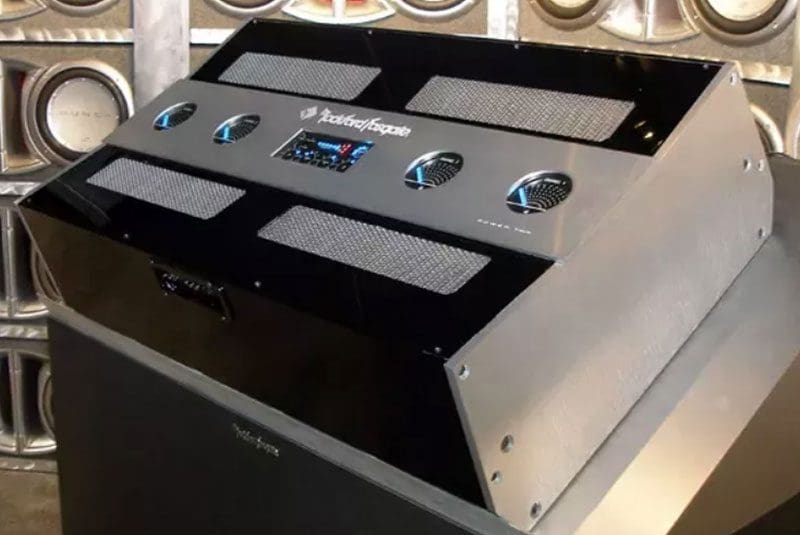 Calculating amplifier efficiency is relatively easy if you have the right tools. First, you need to measure the power going into an amplifier. Since a DC voltage powers amplifiers, a voltmeter at the amplifier terminals and a current clamp or current shunt resistor can give you the information you need. Next, you need to measure the power coming out of the amplifier. Measuring AC signals can be complex because the current and voltage might not be in phase at all frequencies. A tool like the D'Amore Engineering AMM-1 works great because it takes the phase relationship between current and voltage into account in its power calculation. Once you have the two numbers, you can divide the power coming out of the amp by the power going in, multiply by 100, and you'll have the percentage efficiency.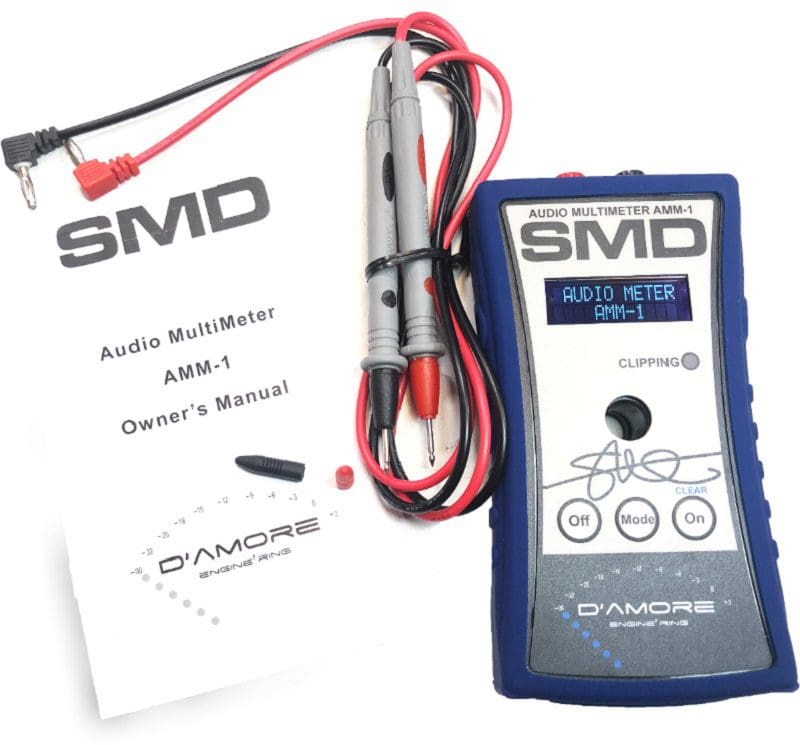 Examples of Amplifier Efficiency
A good example of an efficient amplifier would be the Rockford Fosgate M5-1000X1 that the BestCarAudio.com gang reviewed earlier in 2021. When driving a 1-ohm load, the amp produced 975 watts at 1% THD+N. The supply voltage was 13.75 at the amp terminals, and the amp was consuming about 98.5 amps of current. The efficiency was 72%.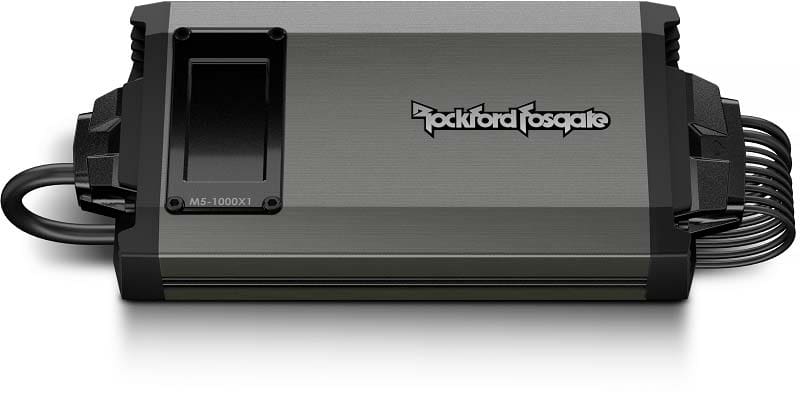 Another great amplifier is the ARC Audio ARC 1000.4 that was also reviewed earlier in 2021. This four-channel amp produced 1,406 watts when driving a pair of 4-ohm resistive loads. The amp was fed with 13.37 volts and consumed 137.1 amps of current. The efficiency was 77%.
Both of these companies have world-class engineering and design teams behind the products they sell. Sadly, this isn't always the case. Here's an example from the other end of the spectrum. Our friends at Of Sound Mind Labs tested a monoblock amplifier that was rated for just over 1,000 watts. It produced 934 watts at 1% THD+N when fed with 13.6 volts. Current consumption was 119.4 amps for a calculated efficiency of only 57.6%. Look at the Rockford specs. The M5-1000X1 made 50 more watts while drawing 20 amps less current.
In short, it's easy to say that the last amplifier in this example is indeed quite power-hungry. So, where does the extra power go? That energy is converted into heat. The efficiency was so bad that the amplifier shut itself down because of thermal overload after running for only two minutes at full power when connected to a 1-ohm load.
Here's another way to think about amplifier efficiency. The power going into the amp is either output to the load or is wasted as heat. In our two examples of good amplifiers, the Rockford Fosgate amp would need to dissipate about 380 watts of energy as heat. The ARC Audio amp is in the same ballpark with 420 watts of heat. Our unfortunately power-hungry amp is wasting 687 watts as heat. It's no wonder it overheated so quickly.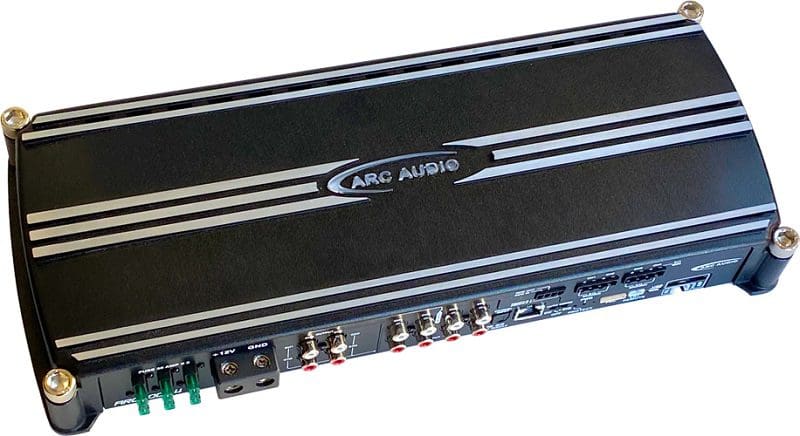 Too Long; Didn't Read: Can Car Audio Amplifiers Be Power Hungry?
The answer is an unequivocal yes. Sadly, the companies that don't publish efficiency specifications are often some of the worst offenders. If your amp runs hot, it's wasting power. It if overheats when played loudly, it's wasting a LOT of energy. Every amplifier will get warm, but if you can't leave your hand on it, then there may be better options available. Drop by your local specialty mobile enhancement retailer today to find a high-quality amp like the Rockford Fosgate and ARC Audio solutions we mentioned in this article.