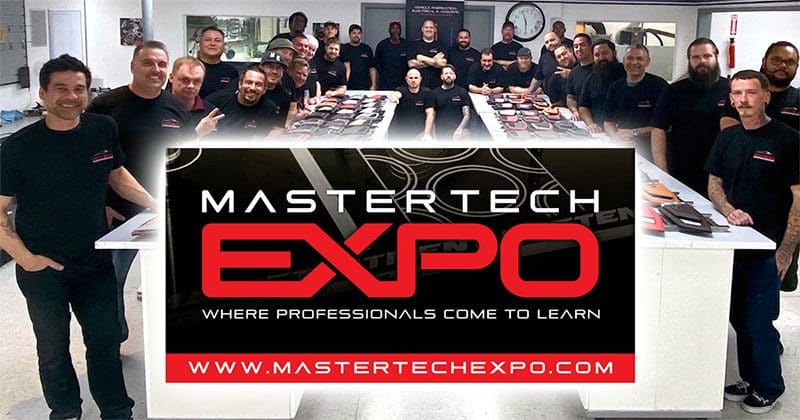 If you've read any number of our articles here on BestCarAudio.com, then you know that we always suggest having your car audio upgrades installed by a professional. Unfortunately, finding an installer who has the training to execute your project efficiently is no easy feat. With that said, Mobile Solutions of Tempe, Arizona, has come up with a plan to elevate the skill level of installers from all around the continent, allowing them to do better work in less time. Here's a behind-the-scenes look at how the best in the car audio business invest in themselves to get even better at what they do.
What Is the Mobile Solutions MasterTech Expo?
Designed for 12-volt technicians and automotive customizers and upholsterers, the MasterTech Expo is a three-day event planned for March 6-9, 2022, in Mesa, Arizona. The event includes specific training sessions in the electrical, upholstery, fabrication, design and automation disciplines of aftermarket automotive interiors and customization. Attendees will learn techniques that help them integrate car audio products to look like an intentional element of the vehicle, rather than a bolted-on afterthought. From 3D router work and custom lighting to advanced upholstery techniques and automation, attendees will leave with a new set of skills that directly translate into offering clients better-looking and better-sounding upgrades for their cars, trucks and SUVs.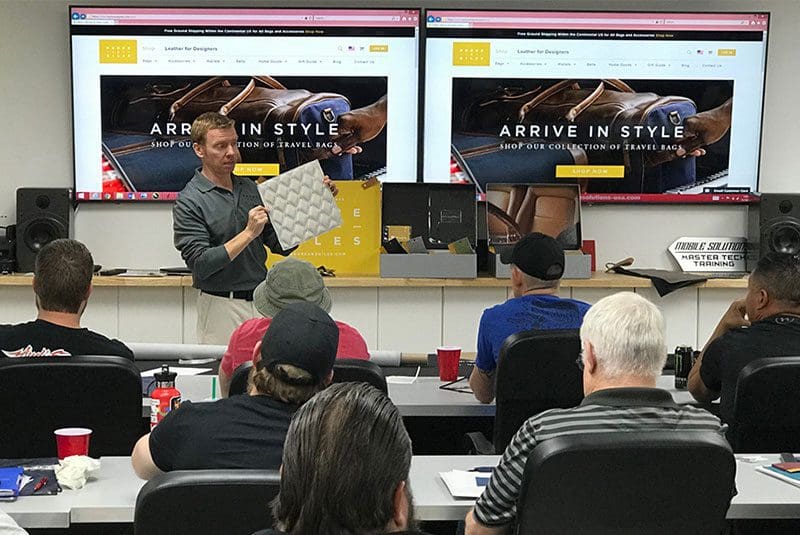 Manufacturer Support
As part of the show, the MasterTech Expo will include an exhibit hall where manufacturers and event supporters can show off their latest products to retailers. Companies like Rockford Fosgate, JL Audio, Sony, Firstech (Compustar and DroneMobile), ARC Audio, Kicker, AudioControl, Orca Design (Focal, Mosconi and Illusion Audio), MSC (BLAM, Helix and Brax), Kenwood and many more will have booths and host brand-specific product training for their clients. These exhibits are another crucial part of how the industry educates retailers on the new solutions available to consumers.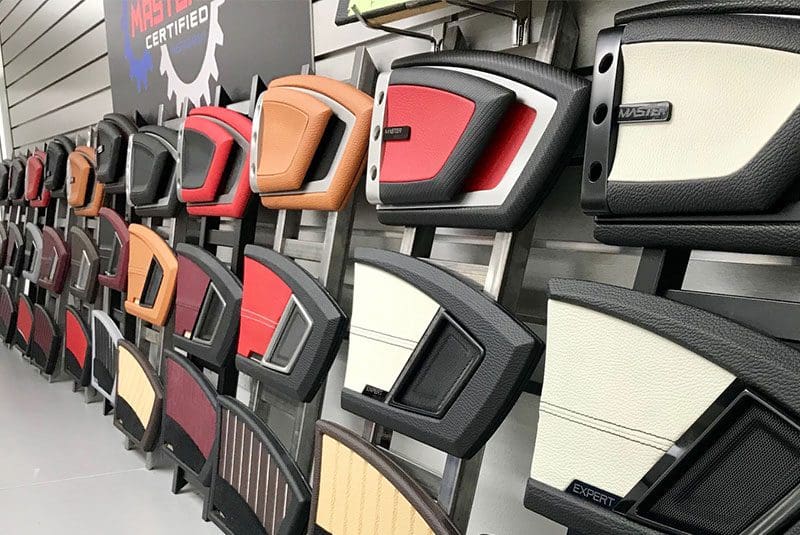 MasterTech Expo Build-Off
In addition to all the training that will be offered, the team at Mobile Solutions has included a way for installers and technicians to show off their skills and creativity. The MasterTech Expo Build-Off consists of two competitions. On one day, two teams of three technicians will have four hours to create custom and unique components to finish a premium audio system installation in a pair of passenger vehicles. On the second day, two teams – each with a mobile electronics expert, a fabrication expert and an auto trim expert – will complete installations in hot rods. Rockford Fosgate will sponsor the Build-Off competition and provide competitors with special apparel. We can't wait to see what each of the teams creates!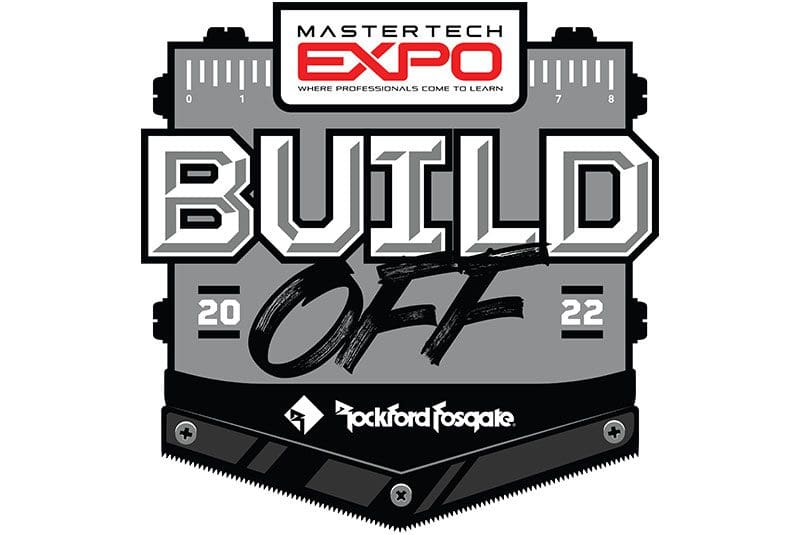 Showcasing the Best in the Mobile Enhancement Industry
It's our goal here at BestCarAudio.com to showcase the very best car audio and accessory upgrades available from the mobile enhancement industry. Events like the MasterTech Expo and the Build-Off are crucial to advancing what's available to consumers like you. If you know of someone who might benefit from or enjoy training like this, tell them to register here.
And next spring, be sure to check back to see what these master fabricators have come up with and learn about the new solutions available to personalize and improve your vehicle.