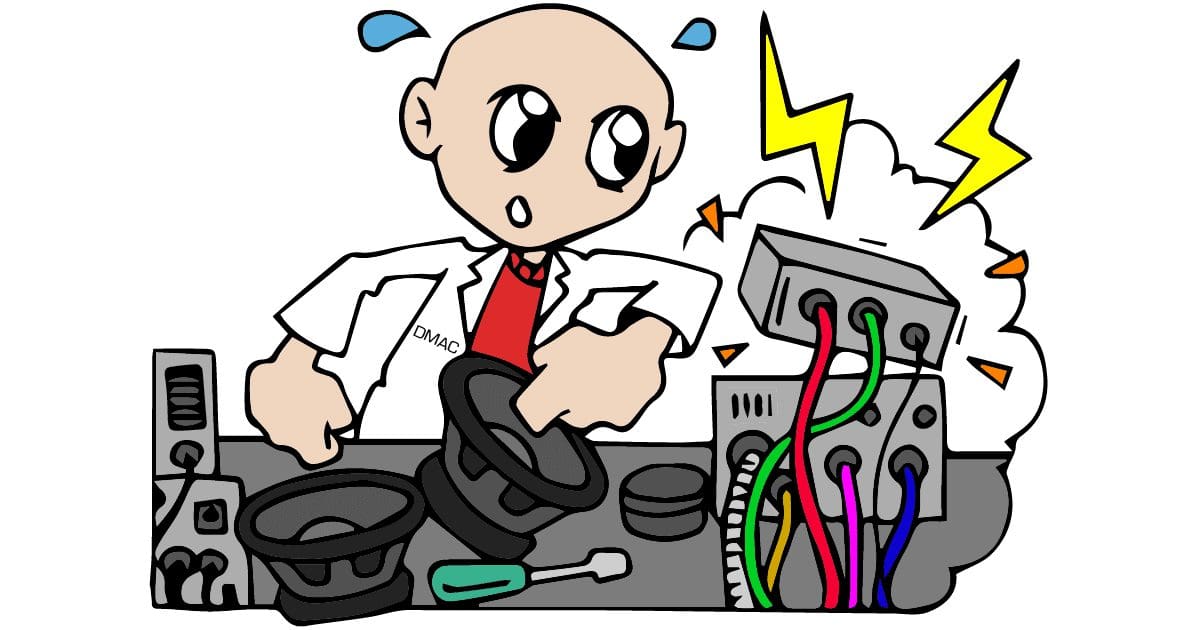 I bought my youngest son a small gardening trowel from the dollar store to use when he and I go metal detecting. The rod that connects the blade to the handle started to bend after being used six times. No, not six outings. Six attempts to dig small objects out of soft, damp dirt. As the lads on the Cleetus McFarland YouTube Channel say, "I'm an idiot!"
Indeed, a stick would have performed just as well. To get a good trowel, I'll need to spend another 30 minutes going to an actual hardware store, a few more dollars in gas, plus the price of a high-quality tool from Fiskars or Lee Valley. By the time the dust settles in terms of the actual cost, plus what I wasted on the cheap shovel, I'll be out $30 when I could have just bought a quality tool the first time for $20. What's the saying? "Buy once, cry once!"
What Did I Get Involved With?
A few months back, someone on Facebook asked me to help them with the design of the audio system for their pickup truck. He already had a gigantic subwoofer enclosure that took up two-thirds of the rear seating area, high-efficiency drivers in the front doors and some horn-loaded tweeters up on the dash. He planned to add a selection of similar midrange drivers and tweeters on top of the sub enclosure and wanted a crossover to divvy up the signals to each amp. He also wanted to know how to wire all the speakers.
I don't typically mind answering a question or two from social media people I don't know. Nevertheless, this one got pretty involved. I continued to help as the person took my advice and followed the instructions perfectly. This doesn't happen very often, so I don't typically get involved in these projects.
Rather than have him purchase an inexpensive analog multi-channel crossover, I suggested that he use a digital signal processor that I had developed at my previous job. Not only is the DSP a lot more accurate in terms of crossover points, but it's much more flexible in terms of signal routing. It also adds the option of equalization for each output channel. The folks who like high-output systems are missing out by not using DSP for signal processing. It also didn't cost much more than the analog piece, so it was a perfect solution.
Fast-forward a few months, and the system was together and playing. Against my better judgment, I agreed to set up the system. Configuring and calibrating a digital signal processor in an audio system that you didn't wire is challenging and time-consuming. I spent at least 90 minutes confirming the signal routing before beginning the setup process. If you've found that a reputable mobile enhancement retailer declines your request to work on a system someone else installed, this is a key reason why.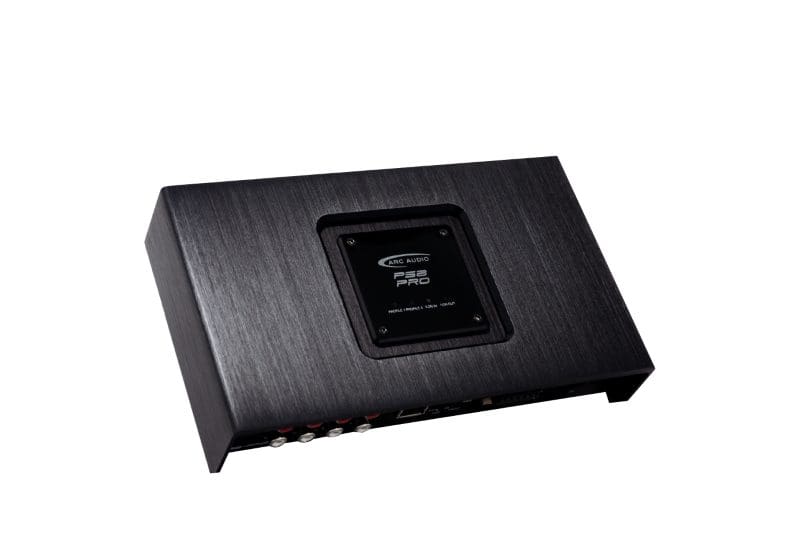 Slow Source Units Are Frustrating
The system in this vehicle uses a name-brand, floating-face multimedia receiver. It's pretty cool in that it can display information from multiple functions on the screen simultaneously. Sadly, the way it responds to touch commands is infuriating. The lag, or complete refusal to acknowledge that I'd touched the screen or volume buttons, was quickly driving me nuts as I searched the menus or tried to adjust settings. This isn't an inexpensive radio, either.
Buying a radio for your car or truck is like buying a wedding dress or tuxedo – you HAVE to try it on. The radio must have an intuitive interface. You have to try the volume control to see if you can use it without taking your eyes off the road. You need to check the touchscreen to find out whether it's responsive and reliable. You should check to make sure your phone is compatible with its Bluetooth and integration features like CarPlay and Android Auto. You need to check that the radio has the configuration options your installer will require to set up your audio system. Buying a radio online is like buying a wedding dress or business suit from Wish.com: You don't know what you are getting or whether you'll like it.
The Sony XAV-9500ES that I recently installed in my wife's Santa Fe is lightning-fast. It responds to inputs almost as quickly as a modern smartphone. The menu structure is intuitive. It might not have as many bells and whistles as the radio in this truck, but I know the Sony sounds fantastic, and it does exactly what I need it to. For me, this checks off every box on my shopping list.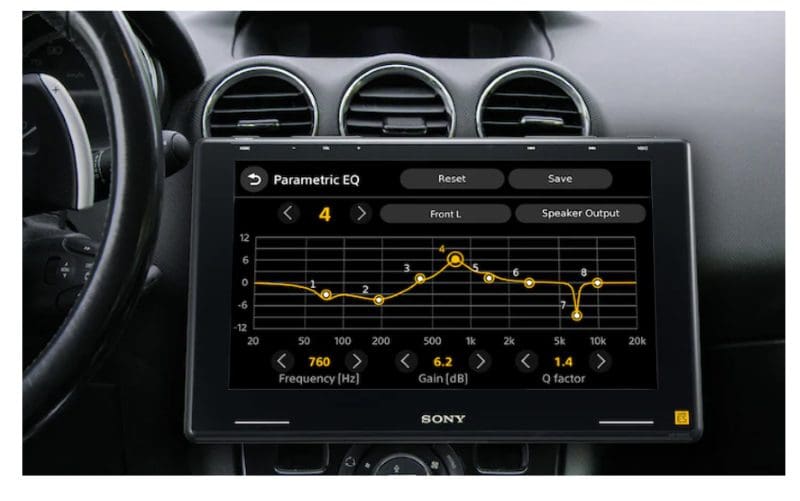 Poorly Designed Amplifiers Complicate System Calibration
The system in this truck has four amplifiers. None of them is a name-brand product you'd find at reputable mobile enhancement retailers. OK, well, maybe one of them would be a fourth-tier, inexpensive option. Nevertheless, I had an interesting experience while trying to set up two of the amplifiers. The sensitivity controls on all car audio amplifiers allow the installer to adjust the system to work with various source units with widely varying maximum output voltages. The four-channel amps in the truck that power the midrange and high-frequency speakers have an input sensitivity range of 220 millivolts to 4 volts. Seems simple enough, right? The deck is rated to produce 5 volts, and the DSP can deliver as much as 8 volts. So, as always, I started with the gains turned down all the way. When the gains are turned down, no audio is passed through the amp. That's not 4 volts; that's infinity. Ask how long it took me to figure this out? No, wait, don't. We are all better off not reliving any of that experience.
If you know these amps work this way, you'll learn to give the potentiometers a little twist. It shouldn't be necessary, as they have detailed voltage ratings for the inputs on their website. Nevertheless, it's infuriating to know that the designers didn't design the input attenuation circuitry properly. When I was developing amplifiers or testing them in my lab, checking the gain measurements with the controls at their maximum and minimum settings was always an essential part of the process. If you ever wonder why shops don't want to install products they don't sell, this is another one of the best examples I can think of.
These two amplifiers were also quite noisy. The roar from half-blocked-off cooling fans and the amount of white noise they produce are embarrassing. This was exacerbated by the fact that the system uses high-efficiency horn-loaded tweeters. So, even with everything optimized, there's a solid and clear hiss that's audible all the time. If you want to know the difference between good and bad amplifiers, the answer is hiss.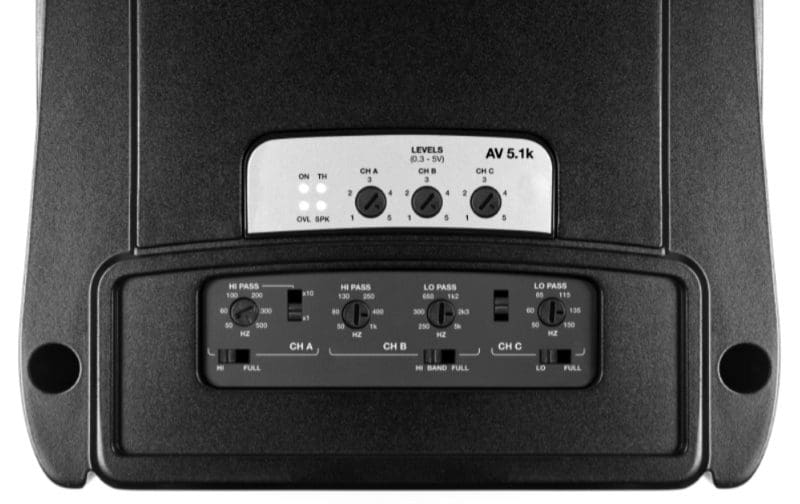 The Debate on Price vs. Performance
In a debate on social media about the quality of audio products vs. their performance, I had someone tell me that a popular brand of amplifiers and subwoofers sold on Amazon was good for the money. What does that mean? First and foremost, the products aren't good. The subwoofers are poorly designed and have proven inconsistent in specification from sample to sample. The amplifiers don't make their rated power and are inefficient and noisy.
I read a post yesterday about a consumer who had one of these subwoofers and complained that the voice coil rattled like a Slinky when he tapped on the dust cap. He called the manufacturer to ask about it, and they said it was fine. What? How? This is the very definition of a driver that's been overheated and damaged. I won't call it "blown," as it will still play music – but it will sound terrible. It needs to go in the trash.
I don't understand why consumers think that poorly designed and assembled audio equipment is acceptable because it's inexpensive. It's not good. It's not OK. It's not "fine, for the money." It's low-quality. Period.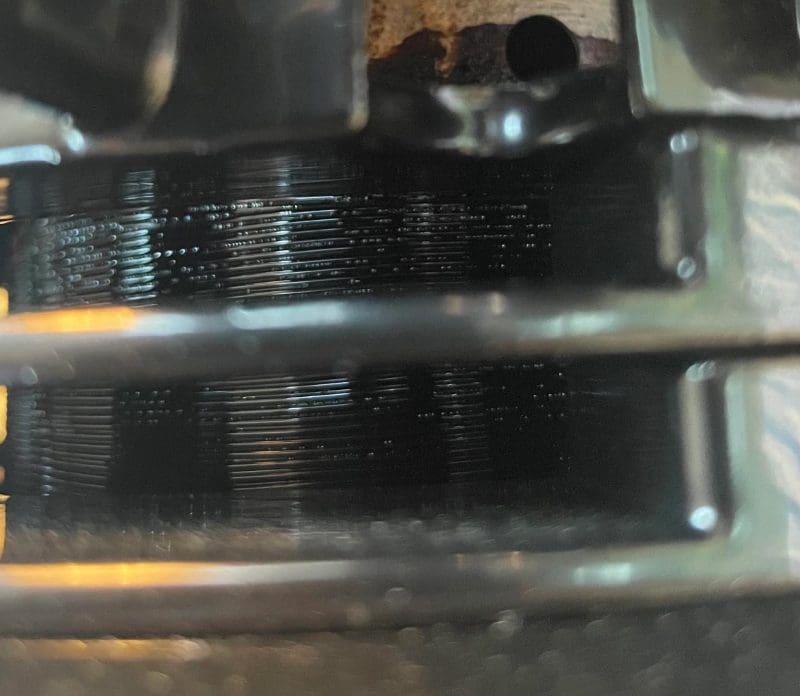 We Aren't All Millionaires
No, not everyone can afford high-end amplifiers from Rockford Fosgate, ARC Audio or Audison. I understand and appreciate that completely. I can't afford the JBL 4367 speakers I crave. That doesn't make the speakers I currently own a better value because they cost 1/15 the price. In fact, it seems that price has nothing to do with audio component quality. At about $16,000 ($22,000 Canadian), the JBL 4367s are more accurate and have a smoother frequency response than any of the $100,000+ speakers I read about in Stereophile magazine or have heard at trade shows and local retailers.
Audio equipment is what it is. Speakers have electromechanical parameters, frequency response, directivity and distortion characteristics. Similarly, amplifiers have noise, distortion and power traits. If the measurements are poor, then that's that. Even if the products were free, that doesn't make them good. If someone has a specific budget for an amp or sub and does their research to find the best value solution, they will arrive at a particular performance level.
Companies typically have good, better and best products. A Rockford Fosgate Prime Series subwoofer won't have the same output capabilities or distortion characteristics as one of their Power Series subs. Likewise, a 500-watt Prime Series amp won't sound like a 500-watt Power Series model. At least Rockford Fosgate is honest, if not bashful, with their ratings. Both amps will make at least 500 watts of power – exactly as promised. As such, they'll likely play just as loudly. The better amp will add less distortion, might be more efficient and may have features that can improve the audio system's performance. That's what you get when you invest in higher-performance audio equipment.

With so many manufacturers flat-out lying about the performance of the products they offer, it's no wonder consumers can't figure out what's good and what needs to be avoided. As someone who tests several products a week in my lab, I know what's engineered well and sounds great and what isn't.
Sadly, I can't test every product, which is why it's so crucial for you to shop at a reputable mobile enhancement retailer to get the best value for your dollar. It's even more critical that you visit as many shops as possible and audition the amplifiers, speakers, subwoofers and source units you want to buy. If you're thinking of buying something inexpensive, compare it (under controlled conditions) against something good to make sure you can live with the performance.