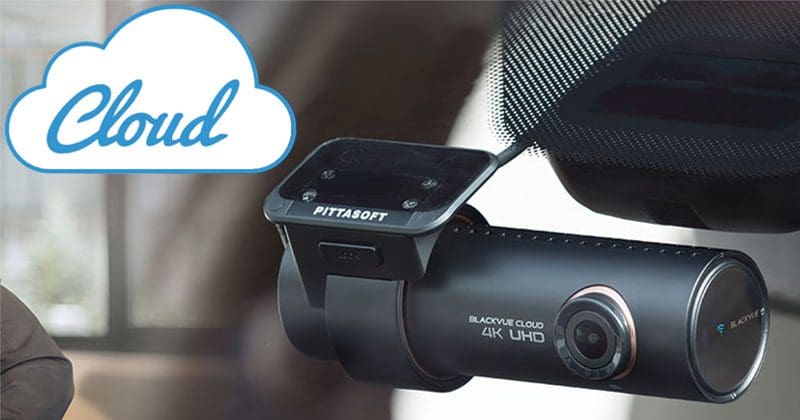 It was only with the adoption of 3G cellular service that streaming video from our phone systems became a reality. 4G cellular services offer a bump in data transfer speed with a theoretical maximum that is more than 50 times faster than 3G, making it easy and reliable to stream high-resolution video. Dashcam manufacturers like BlackVue have developed cloud-based solutions that allow you to use a Wi-Fi hotspot in your vehicle, smartphone internet access tethering or proximity to a hotspot in your home or office to keep tabs on your vehicle. Let's look at how it works.
Dashcam Internet Connection
Once you've had your local specialist mobile enhancement retailer install your dashcam for you, all you need to do is use a smartphone app to connect your dashcam to an internet connection. Many General Motors vehicles include Wi-Fi hotspots, and Ford recently announced they'd be including 4G connectivity in upcoming models. You can also source a mobile hotspot solution from most key cellphone companies like Verizon, AT&T and Sprint in the US and Telus in Canada.
Once the connection is set up, you can connect to your dashcam anytime it's powered to see what it sees. You can also configure notifications to be pushed to your smartphone should the motion sensor be triggered while your vehicle is parked or if someone or something comes into the camera's field of vision. If you are worried about vandalism or theft or want to know which cat is walking across the hood of your vehicle, this is the way to go.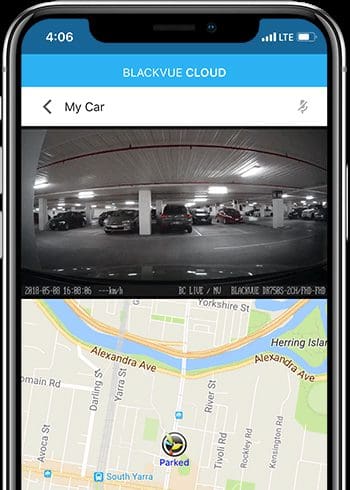 Several models of Thinkware cameras can send notifications about driving impacts or when the camera enters or exits a preselected zone.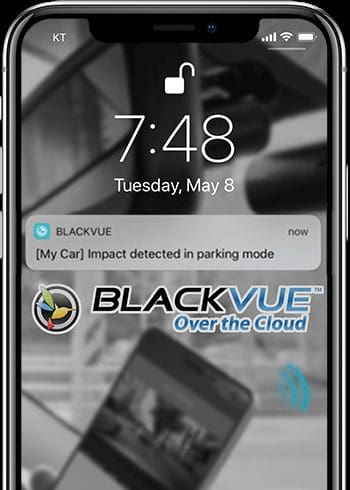 Because these dashcams have an integrated GPS antenna, they can be used to provide an alert if someone tows your vehicle away. The difference between the solutions we've discussed is in the ability to see the camera image remotely.
Will We See Dashcams with Built-In LTE Connectivity?
Absolutely! In fact, many are already on the market. The Waylens Secure360 4G is one option. Waylens offers several data plans that vary in bandwidth and cost. There are some solutions from lesser-known brands out there. We haven't tested them in terms of image quality and video compression nor have we determined how easy their interfaces are to use. Be sure you check those things out before purchasing.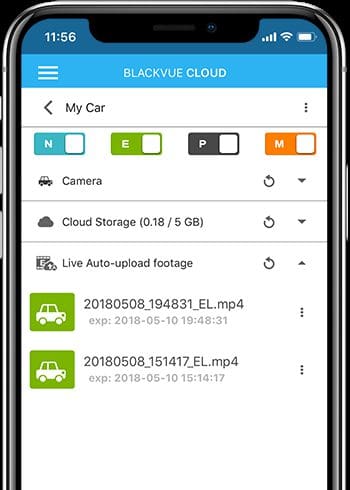 The Importance of a Quality Dashcam
As we've discussed in detail, having an inexpensive dashcam is great if you want to know if a light was green or red when you entered an intersection or the direction a car was travelling when it hit someone. If you want to capture details like license plates, something that is crucial in identifying vehicles that have left the scene of an accident, then you need a camera with a high-resolution image sensor, high-quality video compression algorithms that preserve detail and excellent hardware that will ensure the system works when you need it. Expect to spend at least $300 on a good quality dashcam plus the cost of installation.
Protect Yourself with a Premium Dashcam
Undoubtedly, we'll see more and more dashcams with Wi-Fi cloud solutions and LTE connectivity come onto the market over the next few years. Where a dashcam is like having a co-pilot keeping tabs on everything that happens in front and behind your vehicle as you drive, a connected dashcam is your personal night watchman, guarding your pride and joy all through the night. If you are interested in a video recording system for your car or truck, visit your local specialist mobile enhancement retailer today.