Though Tesla cars and SUVs are equipped with many amazing features, a host of aftermarket upgrades are available to make owning and driving them safer and even more enjoyable. In this article, we'll look at some of the most popular entertainment and safety enhancements you can make to your Model S, Model X or Model 3.
Tesla Stereo System Upgrades
That touchscreen in the middle of the dash may look cool, but the stereo systems that come with even a fully loaded Model S Performance pale in comparison to what the aftermarket can offer. The best upgrade you can make is to add a high-quality subwoofer to your Tesla. That factory-installed woofer doesn't have the excursion capability or power handling to reproduce the bottom few octaves of your music with any semblance of realism, impact or extension. You have numerous options, whether you choose a prefab enclosure, a quality subwoofer and a dedicated amplifier, or choose to have your local specialty retailer create a custom enclosure that blends perfectly with the interior of the vehicle.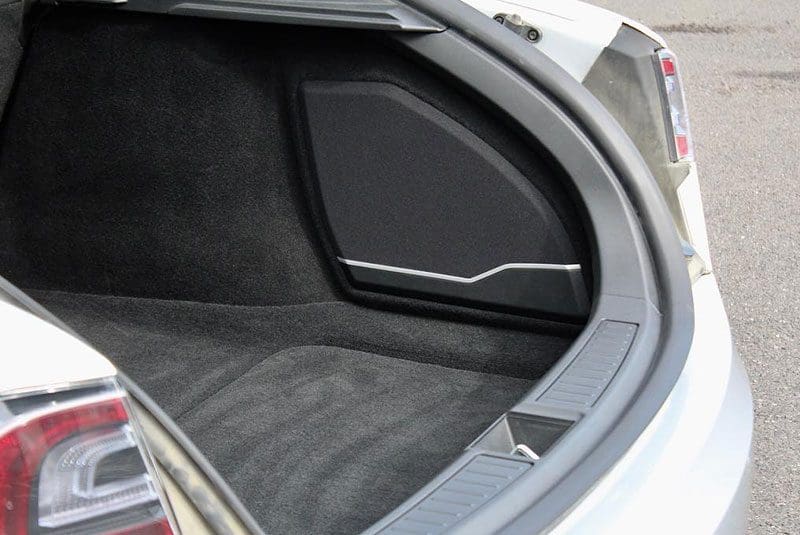 If you want a truly amazing listening experience, you'll want to upgrade the speakers and amplifier in your Tesla. Better-quality speakers produce less distortion, deliver smoother frequency response and can handle more power. Choosing high-quality speakers improves the detail, clarity and intelligibility of your audio system. When you go speaker shopping, don't be fooled by marketing hype about the "brand heritage" or supposedly exotic materials. Some of the best speakers on the planet use paper cones. Look for technologies that reduce distortion and increase linearity such as aluminum shorting rings, copper pole piece caps and flat spiders. One important thing to remember is that you're better off purchasing high-quality equipment as opposed to spending a lot of money on an elaborate installation. With that said, if you can afford both, have at it!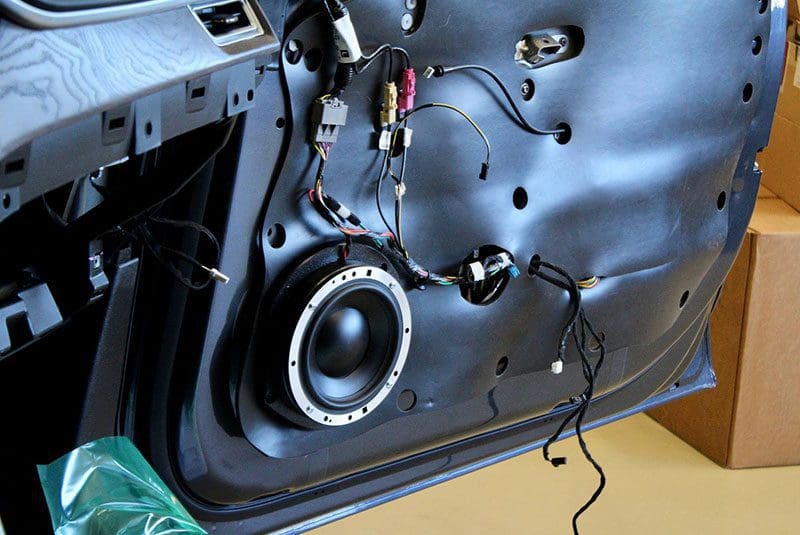 Radar Detector and Laser Defense Systems
Even with all the cameras and sensors integral to a Tesla, these vehicles remain an easy target for police radar and lidar guns. Adding a radar detector, whether it's a portable or a custom-installed solution, will give you some piece of mind. There's no denying that even the slowest of Teslas are plenty fast, and it's easy to get into trouble.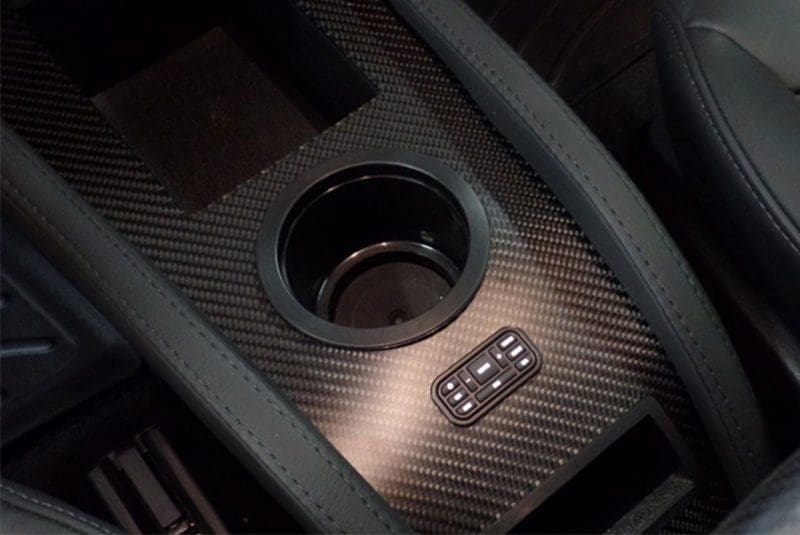 If you live somewhere that uses police lidar (also called laser), you'll want to opt for a custom-installed system that includes a laser defense solution. Also known as laser shifters or laser jammers, these solutions work to prevent police officers from measuring the speed of your vehicle. Once you've checked that you are legal, you can cancel the scrambled signal transmission and let the officer take a measurement.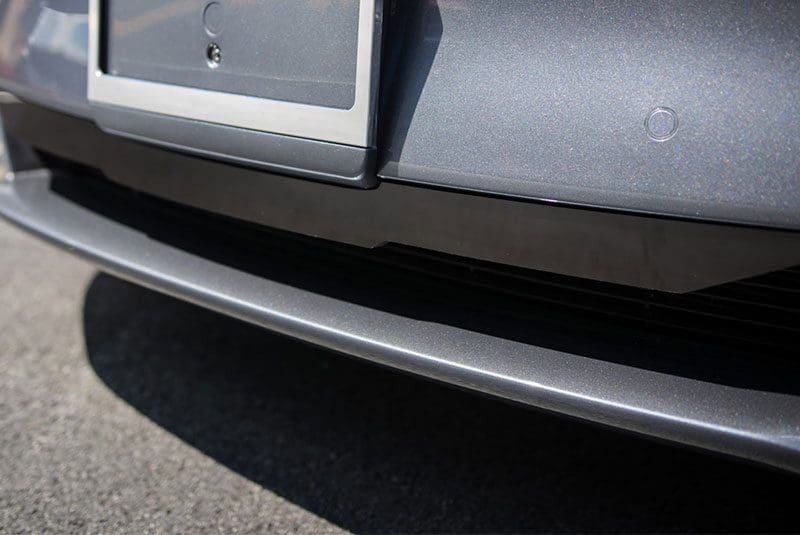 Window Tint Adds Comfort and Privacy
Your Tesla has a LOT of glass. While automakers do work to reduce the amount of UV and IR energy that passes into the vehicle, they face strict guidelines on how dark the windows can be tinted. Adding a premium window tint to your Tesla can boost UV protection to 99%. This protection is the equivalent to wearing a lotion sunscreen with a Sun Protection Factor (SPF) of 1,000.
If you aren't particularly fond of coming out of work to find the interior of your car dangerously hot on a summer day, look into a heat-rejecting window film solution. Ceramic and nanotechnology films can block up to 65% of the infrared heat energy from the sun. Not only does the film keep you cool, it also eases the load on your air conditioning system and can increase the vehicle's driving range.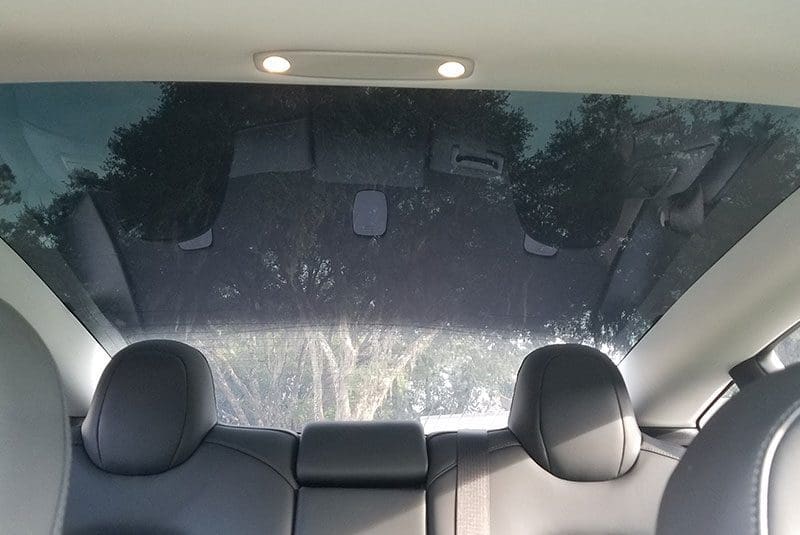 Wireless Phone Charging Pad
Reducing clutter in the interior of our vehicles not only makes them look better, it can make them safer to operate. Many of us stream audio from our smartphones to the radios in our vehicles. Adding a Qi-compatible wireless charging solution makes it easy to charge your phone, eliminating the clutter and hassle of a wired connection.
Your local specialty mobile enhancement retailer can equip your Tesla with a custom wireless phone charging pad to make topping up the battery easy.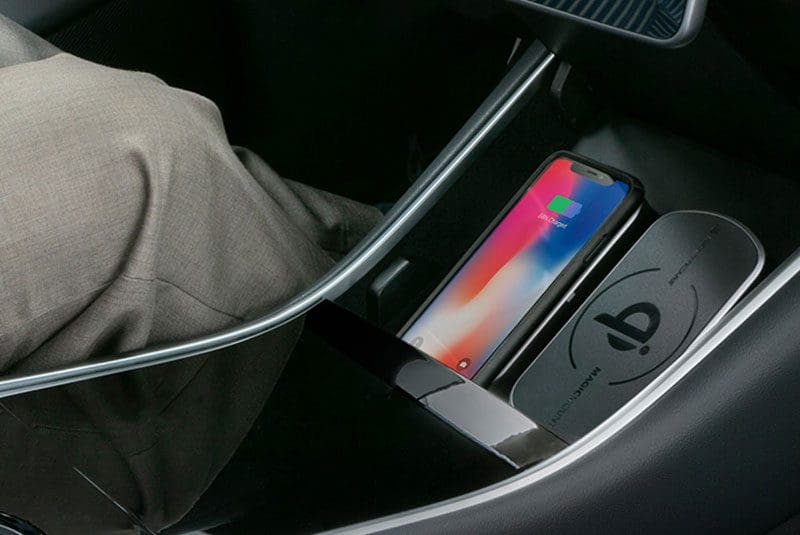 Make Your Tesla Your Own
No matter what upgrade you want, your local specialty mobile enhancement retailer can assist you in making every minute you spend in your Tesla more enjoyable and safer. Drop by a shop today to find out what's available for your vehicle.