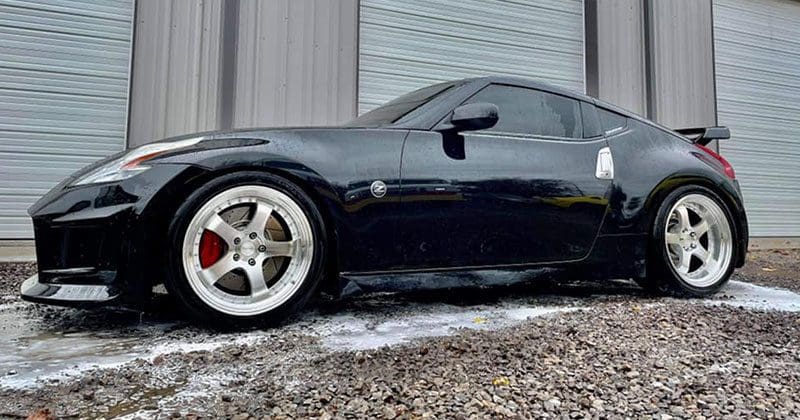 Whether you have a classic 240Z, a 370Z right off the showroom floor or are lucky enough to roll in a Skyline or GT-R, your local specialty mobile enhancement retailer offers a variety of audio, convenience, styling and safety system upgrades. From a technology upgrade like a new radio with CarPlay and Android Auto, a custom audio system that sounds like a rock concert, to a camera system to help you park safely, it's easy to add improvements to Nissan sports cars. Let's look at some of the most popular and unique ways to make driving your Nissan more enjoyable.
Nissan Skyline, GT-R and Z-Car Audio System Upgrades
Way back in 1969, Nissan started selling the 240Z in North America under the now-defunct Datsun name. Equipped with only an AM radio built by Hitachi, things couldn't have been more basic. Fast-forward to 2007, and the latest-generation GT-R rolled off the showroom floor with a multifunction display screen on the dash that was quite literally straight out of a video game. The interface was designed in cooperation with Polyphony Digital – the game development studio behind the incredibly popular Gran Turismo series of video games. With the ability to display such vehicle information as cornering forces, brake system pressure and boost pressure, the difference between these vehicles couldn't have been more dramatic.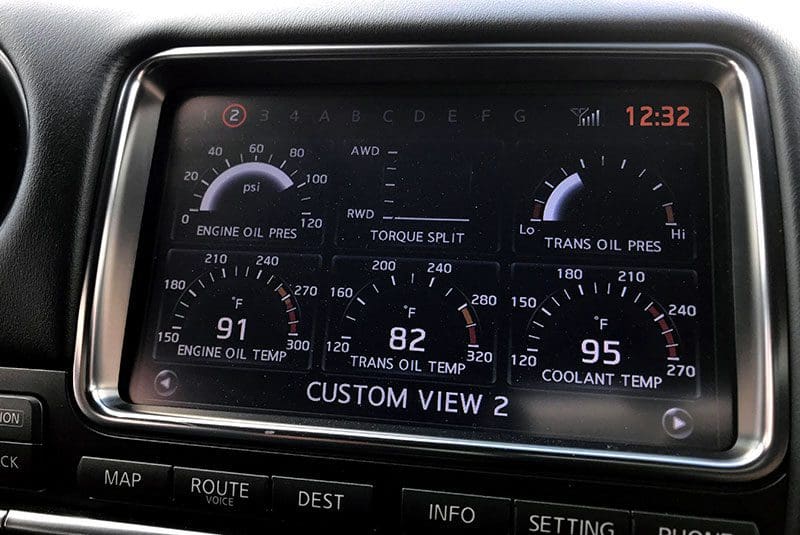 Whether you have a classic Datsun or a brand-new Nissan, upgrading the audio in your car will make the drive much more enjoyable. Let's start at the front with radio upgrades. If you've got an older vehicle, you may want to add something with USB support for your smartphone or media player. Having Bluetooth for streaming and hands-free calling is another great reason to buy a new radio.
Thankfully, many Nissan sports cars have come from the factory with ISO-mount radio solutions that can be easily upgraded with a double-DIN multimedia receiver. Aside from options for large touchscreen displays between 6 and 7 inches, these radios open up the options for navigation solutions and backup camera upgrades. We'll circle back around to safety system options after we finish the audio discussion.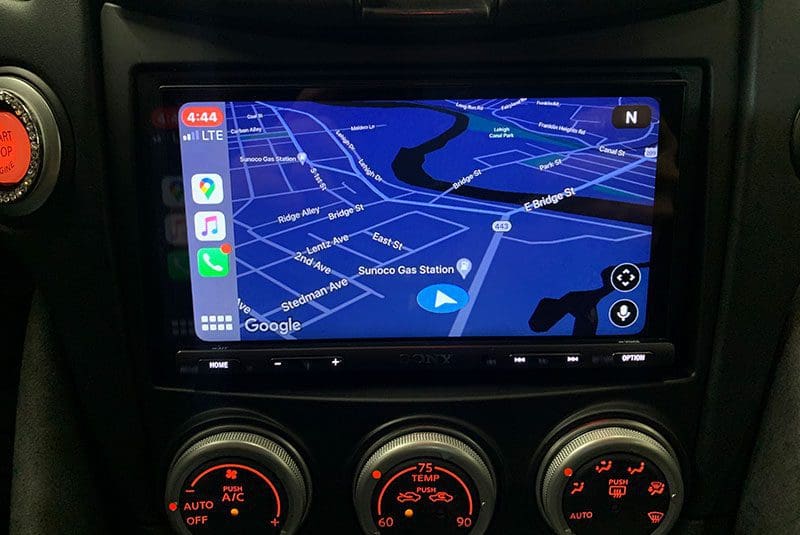 No matter what head unit you choose, picking amplifiers, speakers and subwoofers that deliver accurate sound is crucial to your music's faithful reproduction. If you want to make your music sound clearer or play louder, you need high-quality products, proper audio system design and a reliable installation. In the images that follow, there's everything from daily-driven upgrades to show-quality custom installations.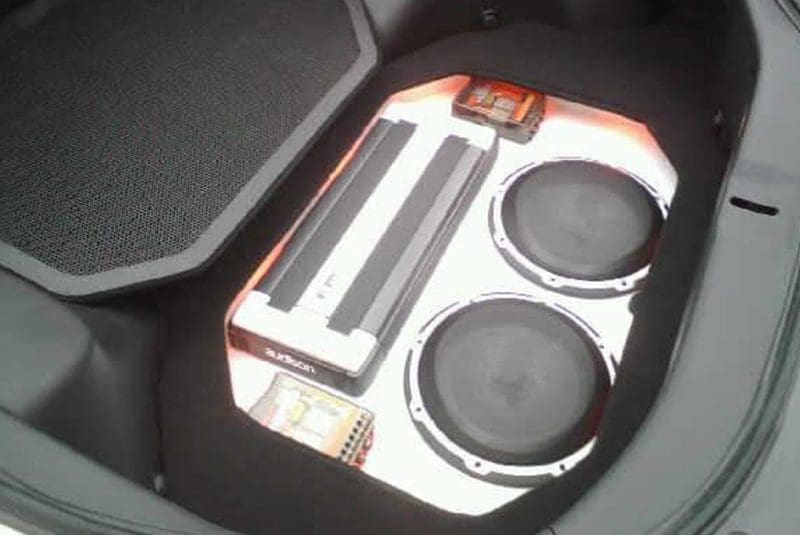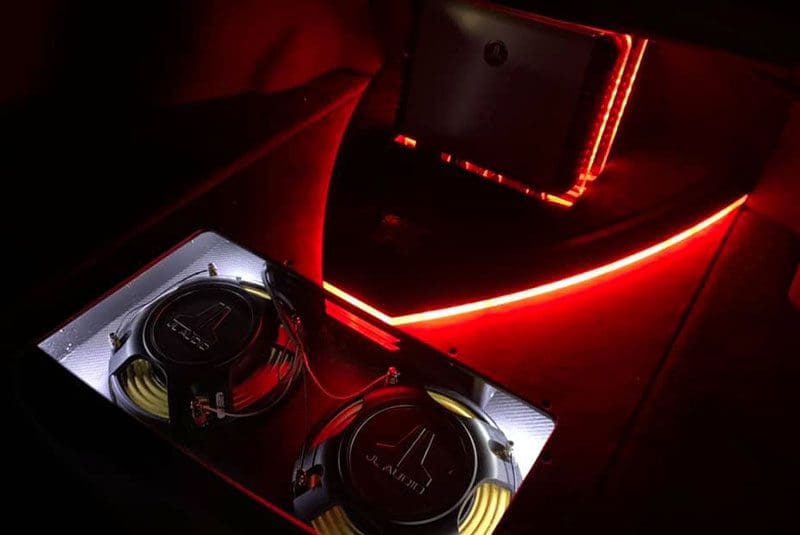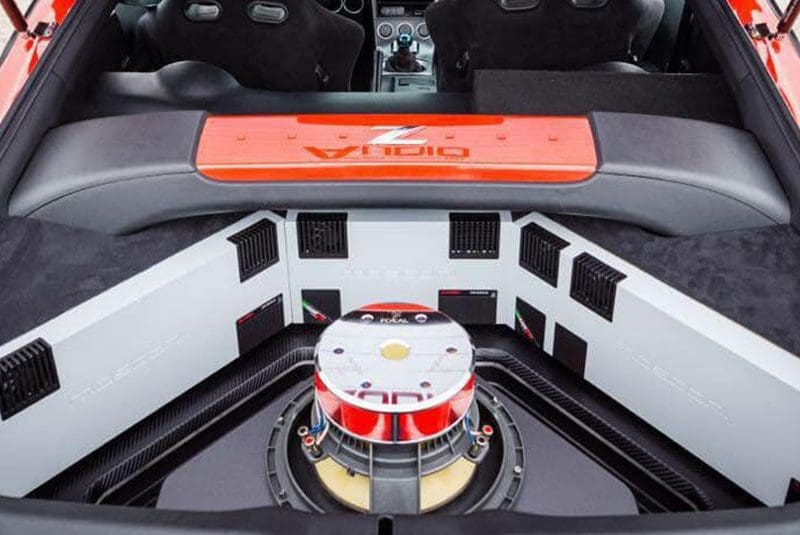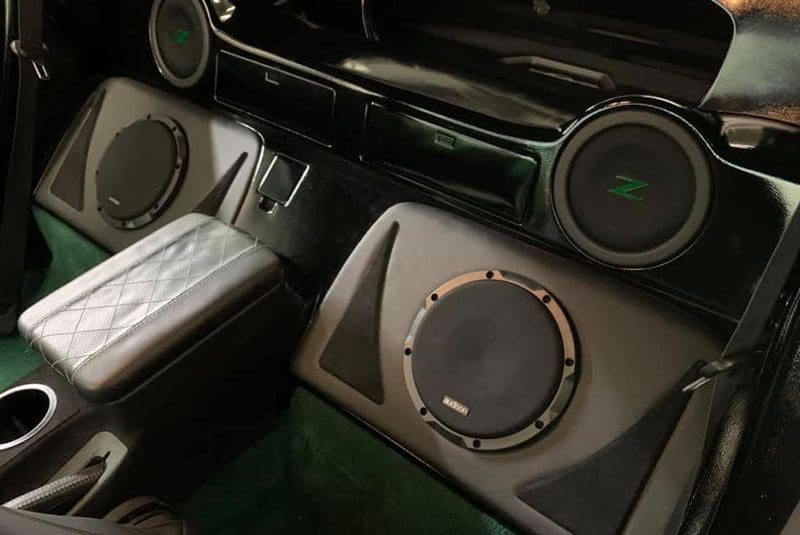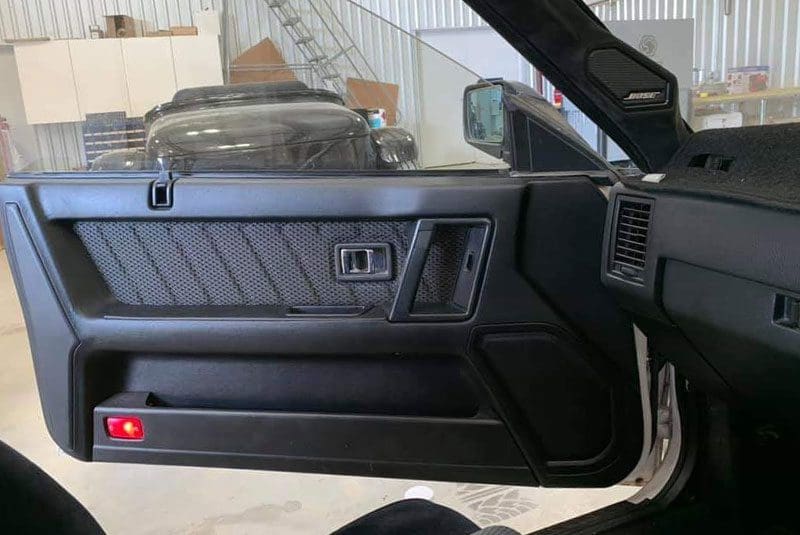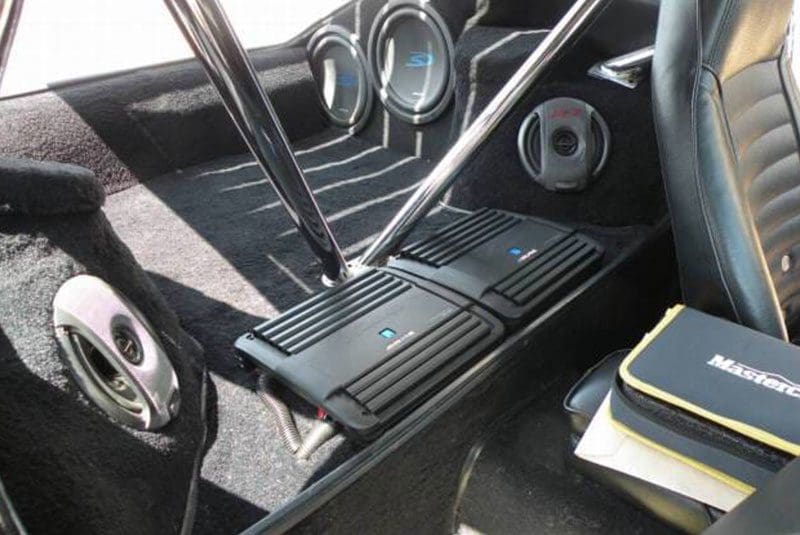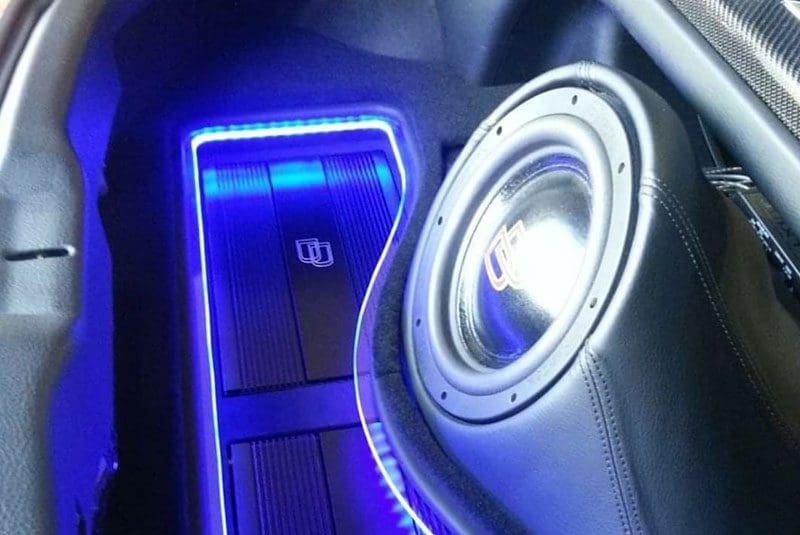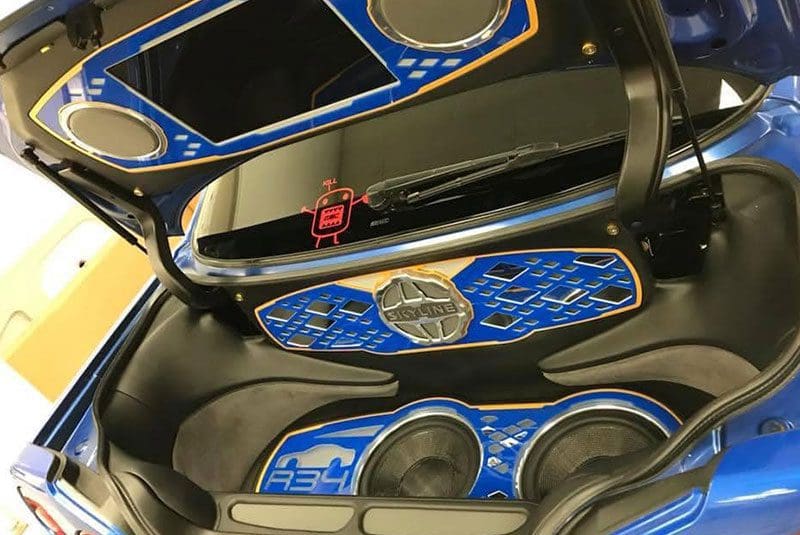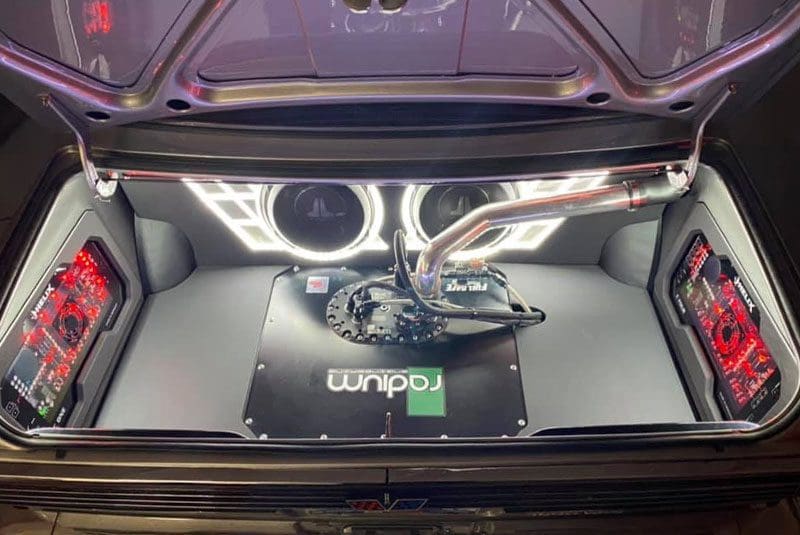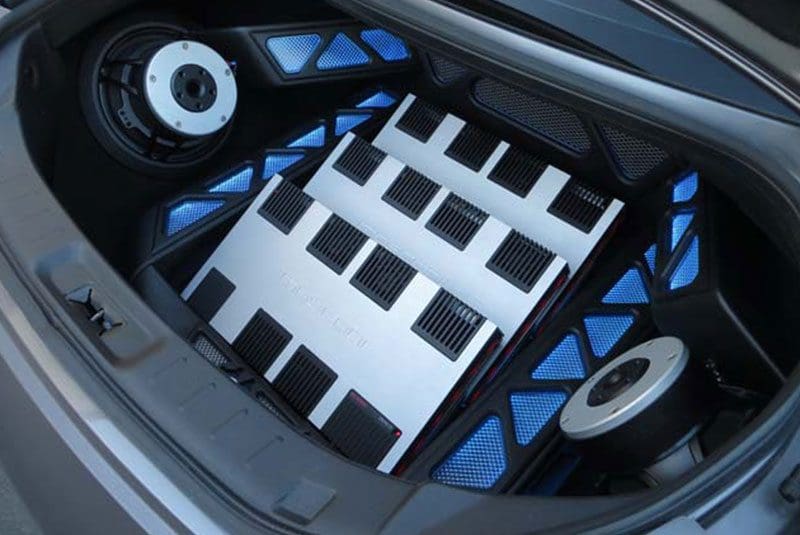 There are always a few paths you can take to get better sound in your Nissan. One of the best-bang-for-your-buck upgrades is to add a subwoofer with a dedicated amplifier. Having a sub means that the small speakers in your car don't have to work as hard. Your local specialty mobile enhancement retailer should have a variety of options for subwoofer upgrades for your car. They can build a custom enclosure like the those in the photos above or set you up with a prefabricated enclosure. Of course, make sure you pick a high-quality amp and choose good power cables to feed it.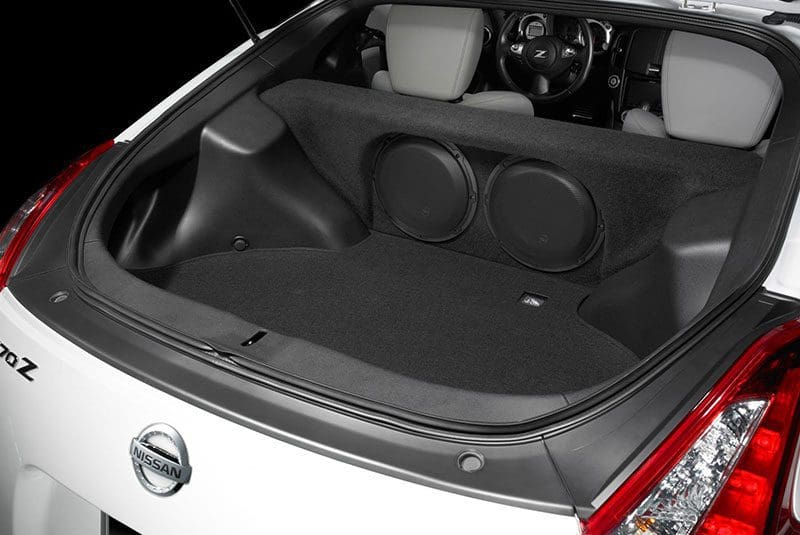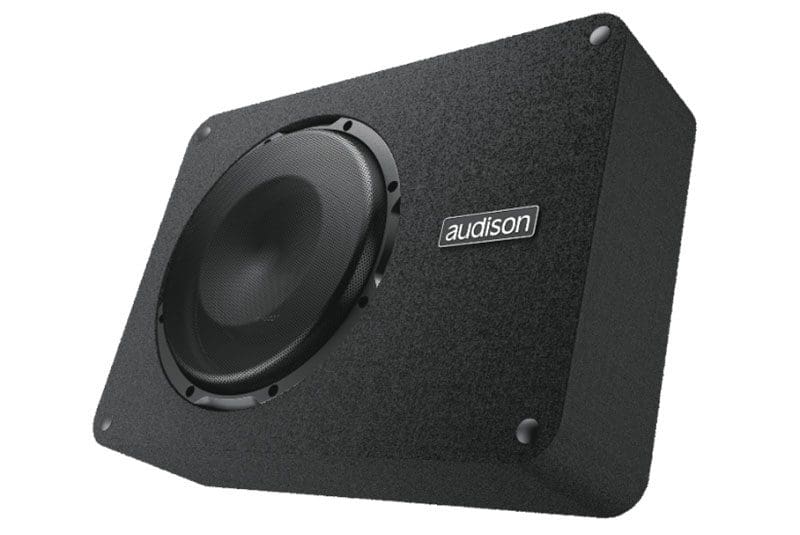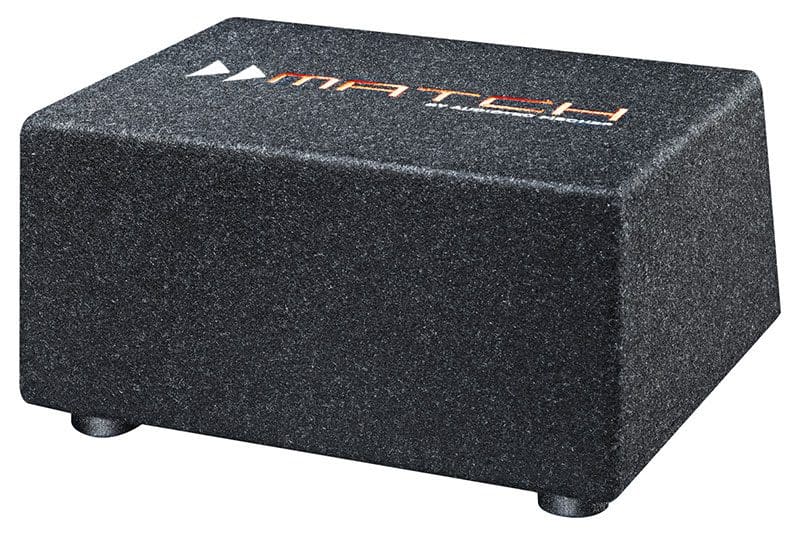 Speaker and Amplifier Upgrades
Once you've got some solid bass in your Nissan, it's time to upgrade the speakers and add an amplifier to power them. Good quality speakers are crucial in improving the realism and output capabilities of your sound system. Think about it – you could have the best radio and amplifiers, but if your speakers don't perform well, your music won't either.
Aside from choosing the right speakers, make sure you are investing in proper installation. The addition of sound deadening to your doors will make a world of difference in what you hear. If your installer needs to create adapters to allow new speakers to fit, make sure they're constructed of something other than wood. Wood will get wet and warp or become moldy. Finally, if you've opted for a set of component speakers, make sure the technician is going to mount the tweeters on-axis with the listening position or place them at the edge of the dash, so the sound bounces off of the windshield.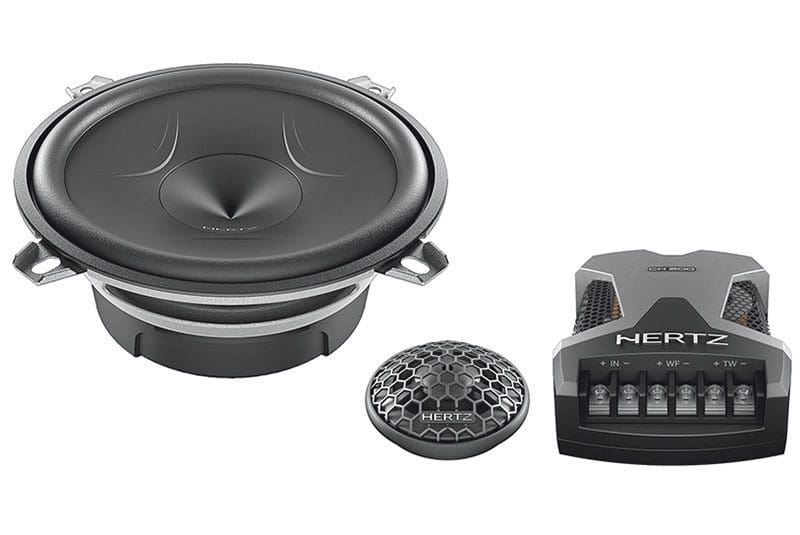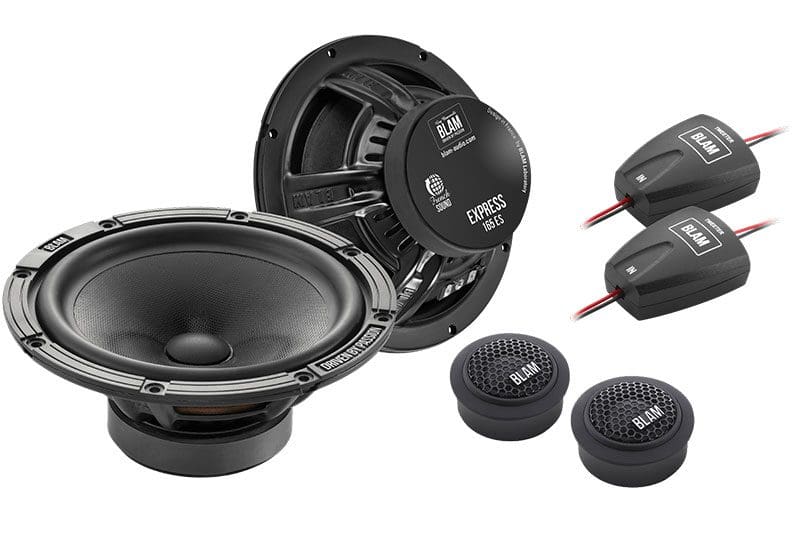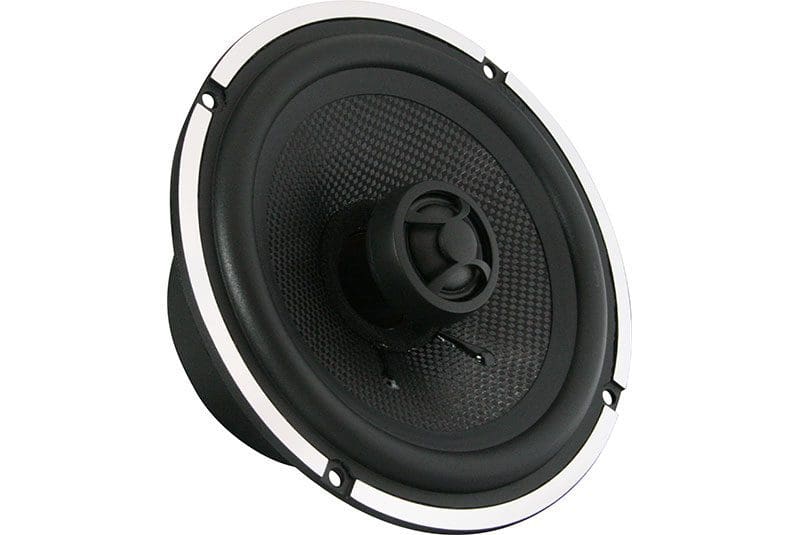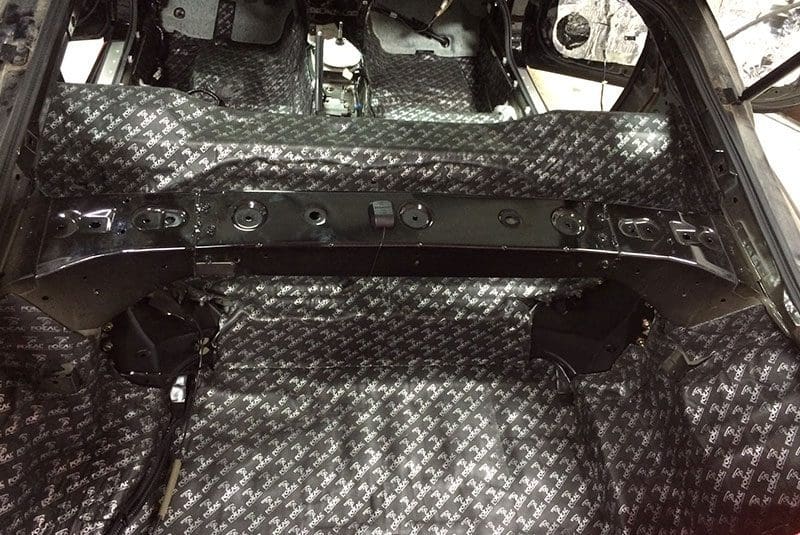 To get the most out of a new set of speakers, you'll need a good quality amplifier to power them. Shopping for an amplifier can be tricky since it's challenging to audition different options under controlled conditions. For a set of high-performance speakers, you'll want at least 75 watts of power. For a subwoofer, as little as 300 watts may be enough, but some high-power subs can handle 500 or 750 watts. Stick with the name-brand amplifiers, and you shouldn't have any issues with background noise.
If you want to extract the most out of your audio upgrade, then you'll need a digital signal processor. The acoustics of a vehicle are, quite simply, atrocious. Compensating for different pathlengths between speakers and the reflections caused by all the glass, vinyl and plastic close to the speaker location is crucial to hearing your music the way it should sound. As we've said a few dozen times, ensuring that your processor is calibrated properly is key to the upgrade being worthwhile.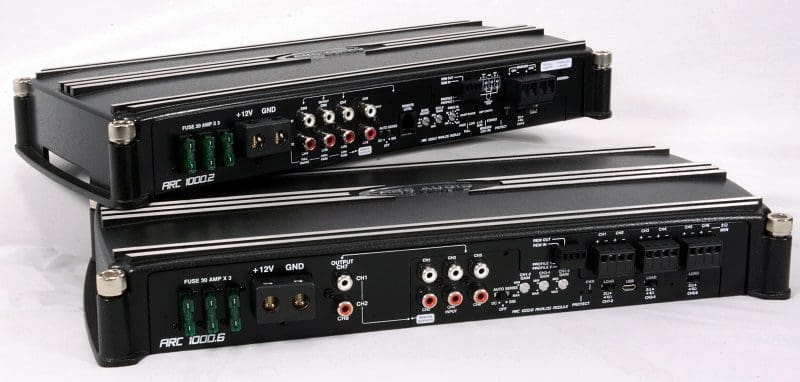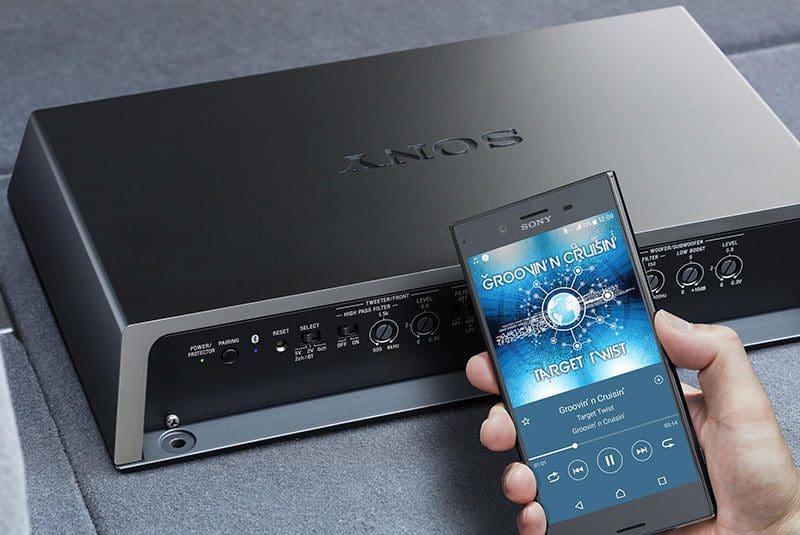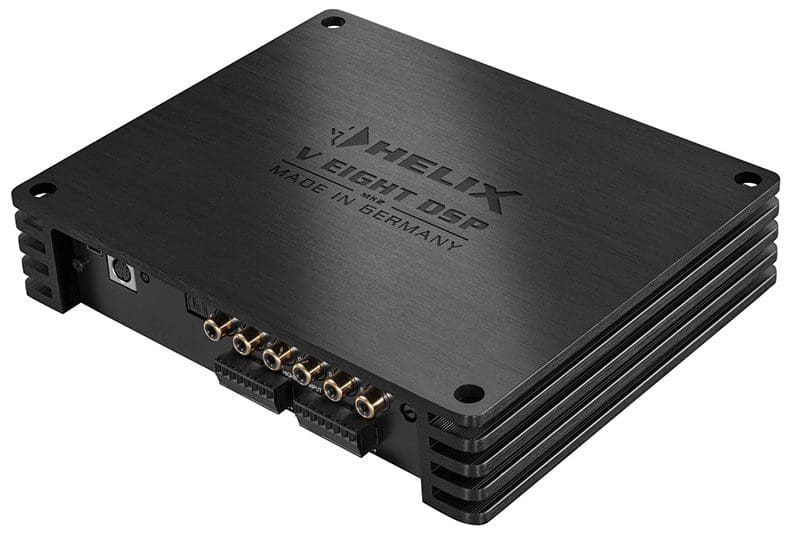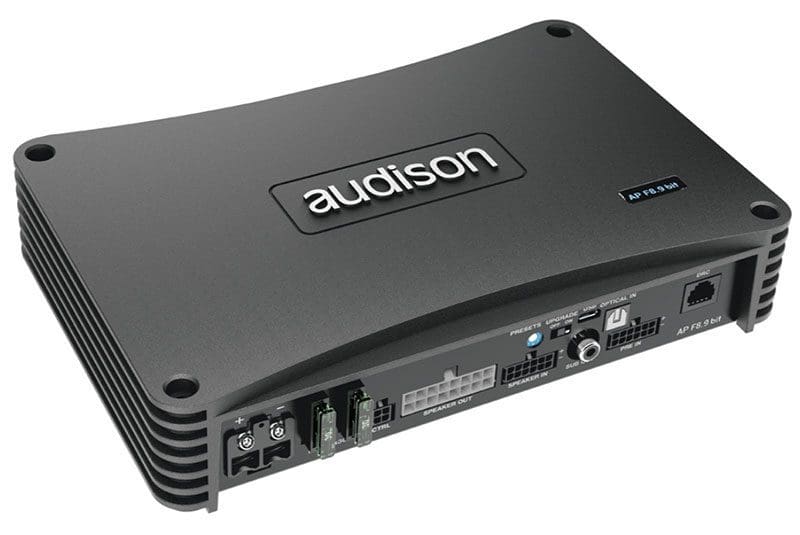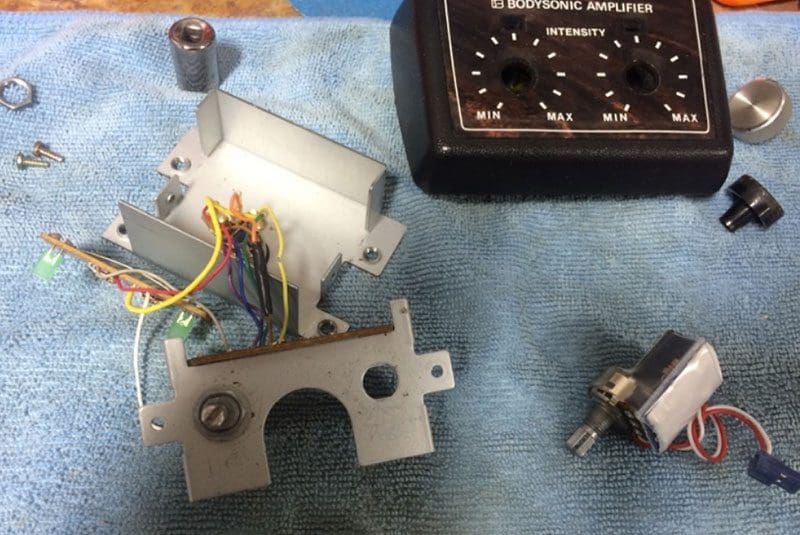 Lighting Upgrades for Style and Safety
Headlights are an essential and often overlooked safety feature. Being able to see clearly while not blinding oncoming drivers is crucial to driving safely once the sun sets. If your car came with incandescent halogen headlights, then you might want to ask about an HID or LED upgrade. The style of light you have (reflector or projector) will determine which upgrade works best for your application.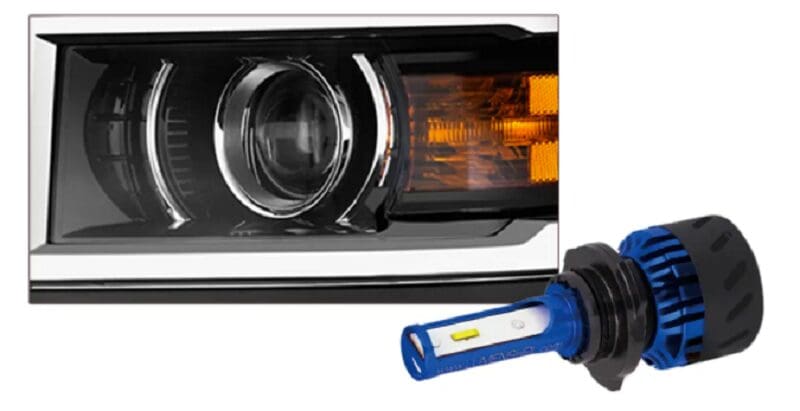 If you want to add a little extra style to your Nissan, RGB LED lighting is a great choice. LED lighting has replaced the unreliable and often-dangerous neon lighting that was popular many years ago. With RGB lighting, you can change colors using a wireless controller or a smartphone app to personalize your vehicle's look.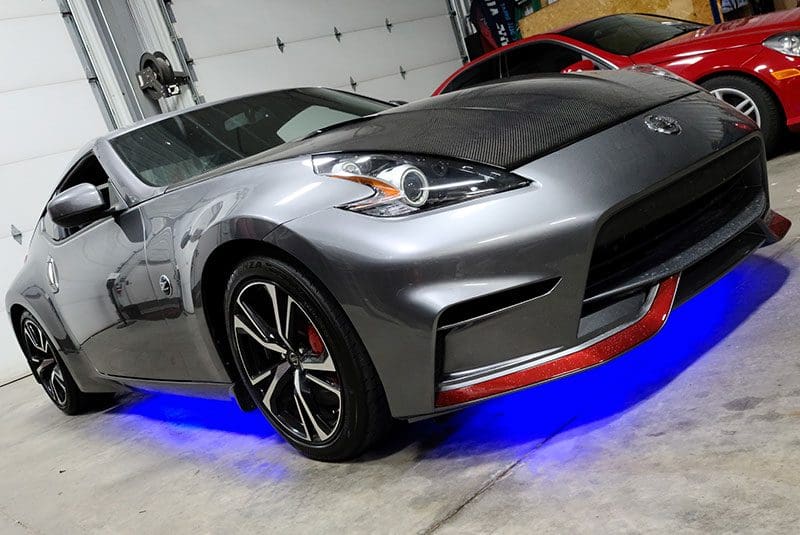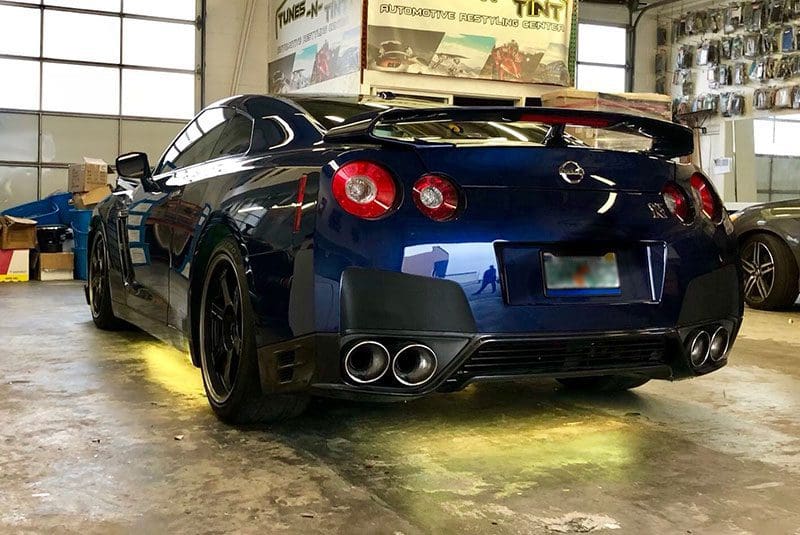 Backup Cameras and Safety Systems
If you own a 350Z or 370Z, then you know how difficult it is to see behind you when parking. Adding a backup camera system to these vehicles makes backing up and maneuvering safer. There are many options for cameras and displays. If you want to maintain your car's factory look, then a replacement rearview mirror with an integrated display is a great option. If you've upgraded the radio with a multimedia receiver, most camera solutions will work with the touchscreen.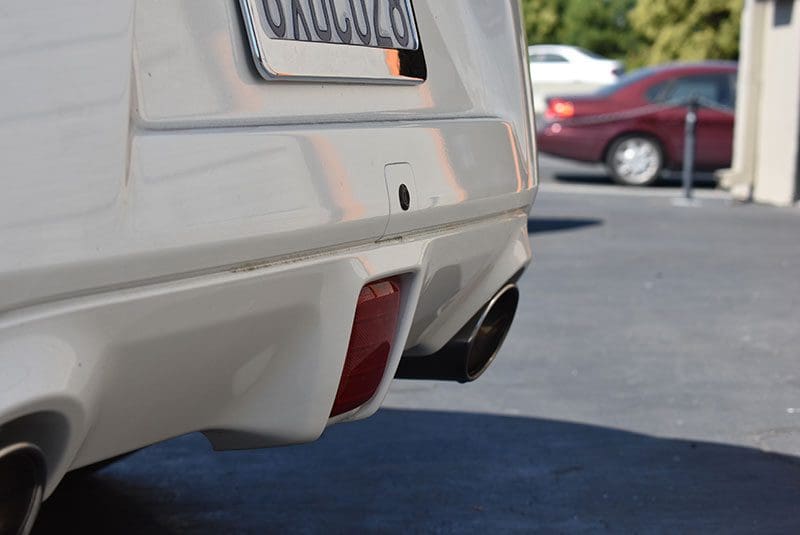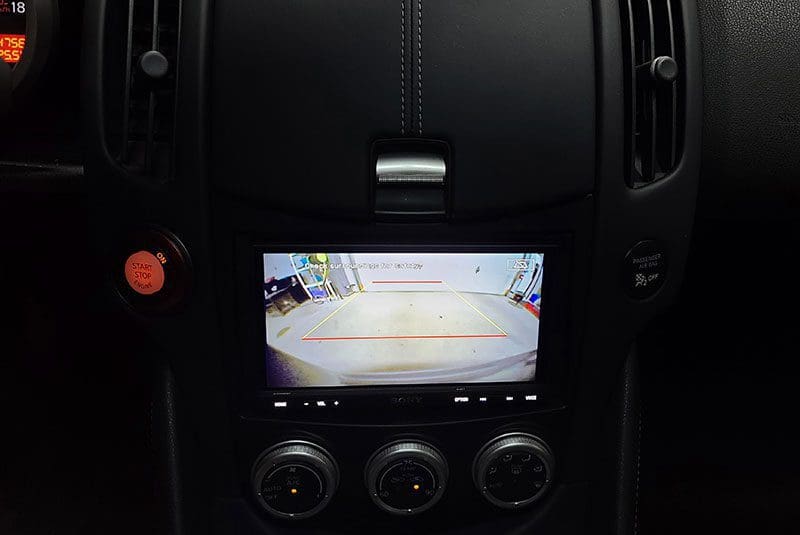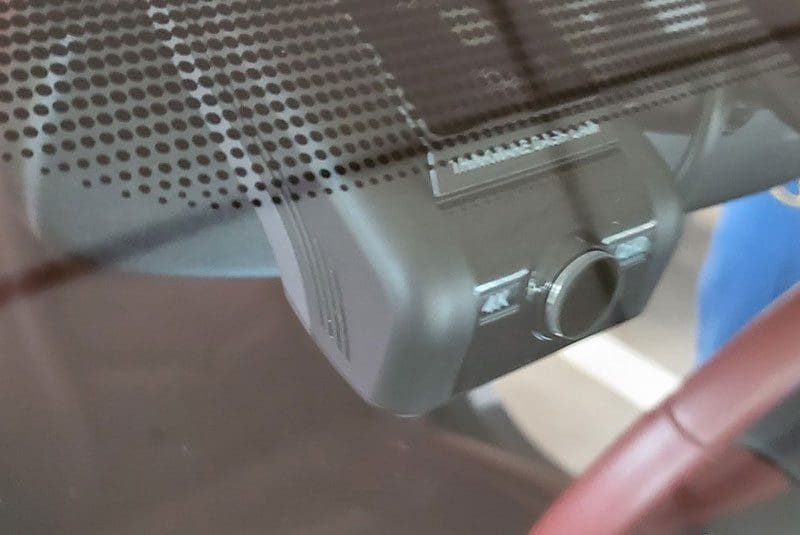 Remote Car Starters the Drive More Comfortable
Of course, the options to make your Nissan sports car more comfortable include a host of remote starter options. If you live somewhere that's cold in the winter or hot in the summer, then starting your car a few minutes before it's time to leave is a great way to make the interior more comfortable. There are car starters that include safety features to make them safe for manual transmission vehicles.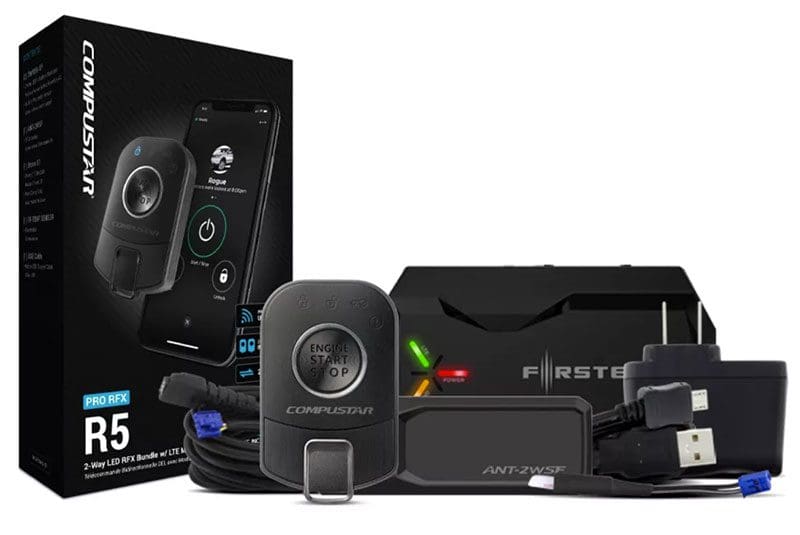 Upgrade Your Nissan Sports Car Today
If a feature is missing from your car, or you'd like to enhance its looks or audio system performance, drop by your local specialty mobile enhancement retailer today. They can make your music sound amazing, make your car more comfortable or make it look even better.
Lead-In Image: A huge thanks to Robert Kelley from The Car Clinic in Fort Smith, Arkansas, for this great shot of this 2014 370Z Touring Sport. The car features a laundry list of upgrades that include a Stillen front bumper, Z1 intakes and test pipes, Eibach sway bars, Koni struts with Swift springs and Power Stop rotors. He's added a JVC head unit and dB Drive speakers to make sure it sounds great while cruising.