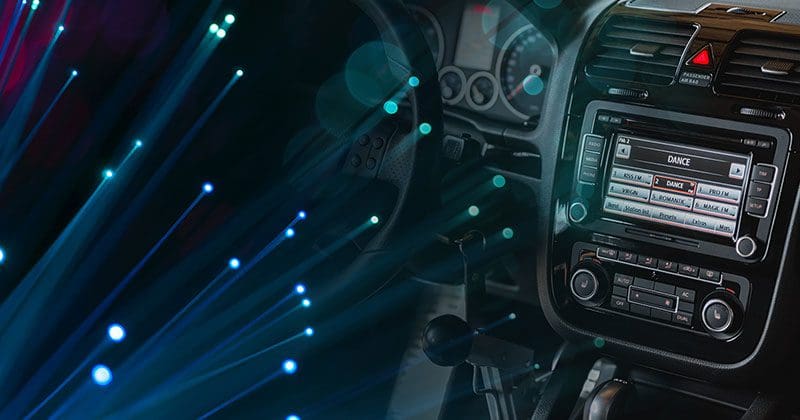 If you've purchased a car or truck in the last five to 10 years, there's a good chance that the stereo system is integrated with the climate control and vehicle configuration system. Without an interface to extract a high-quality pre-amp audio signal, upgrading these vehicles with new speakers, amplifiers or a subwoofer can be difficult and unpredictable. Companies like Nav-TV, iDatalink, PAC Audio and mObridge offer dedicated, high-quality solutions that will let your specialty mobile enhancement retailer install a premium audio upgrade that will sound amazing.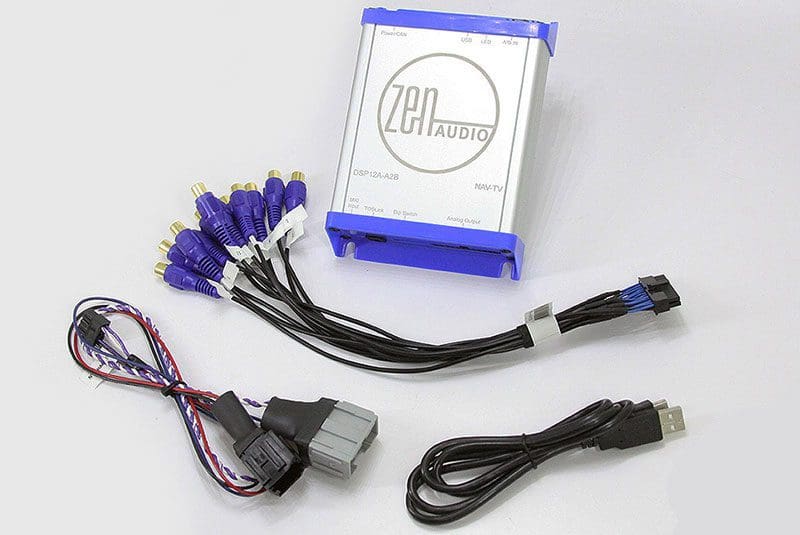 Audio Data Networks
Vehicle manufacturers are always looking for ways to reduce weight in new cars. If they can save the weight of a single wire that runs from the dash to the trunk, they'll do it. Technologies like the Media Oriented System Transport (MOST) and Automotive Audio Bus (A2B) are digital communication protocols that allow multiple audio channels to be transmitted over a pair of wires. These networks not only reduce wiring needs but are impervious to noise interference. As such, conventional twisted-pair wiring is often adequate.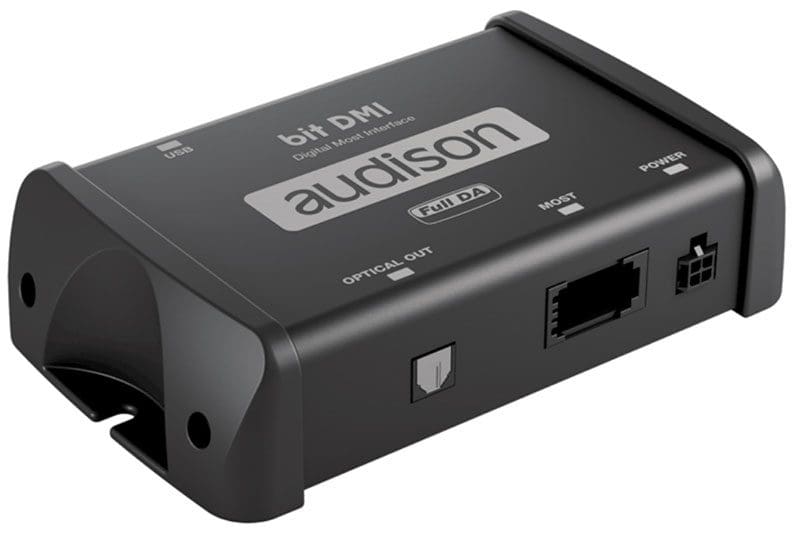 Another popular option for signal transfer is to transmit a fixed-level stereo audio signal from the source unit to the amp. The pre-amp inside the amplifier is controlled by network commands that tell it when to adjust the output volume. These commands are sent from the controllers in the front of the vehicle to the amplifier over the CAN data bus.
The problem with these systems in terms of upgrading your stereo is that you can't just tap into the wires to extract an audio signal that will connect to an aftermarket amplifier.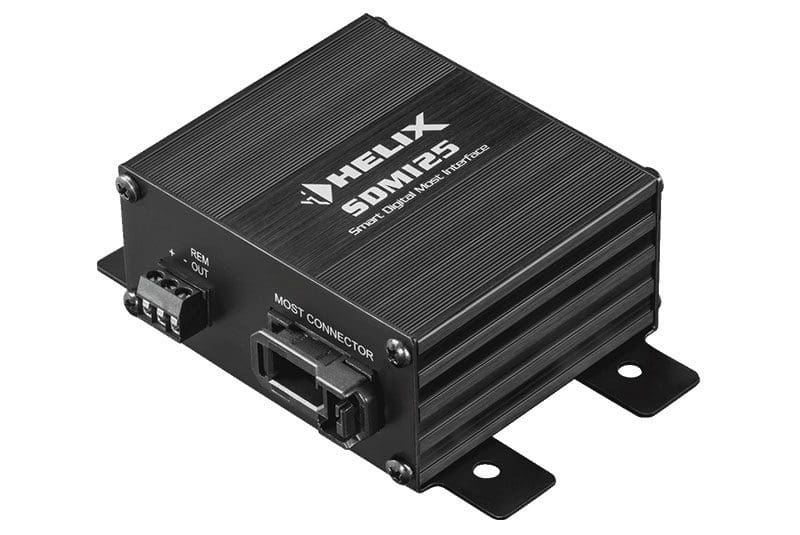 Connecting Amplifiers to Factory Stereos
For decades, audio system upgrades have been executed using speaker-level to pre-amp adapters. These solutions work great when the audio signal coming out of the amplifier has been tested to confirm frequency response, level and bandwidth. Given the complexity of modern source units and amplifiers, making the assumption that the signal is usable can quickly lead to poor audio system performance.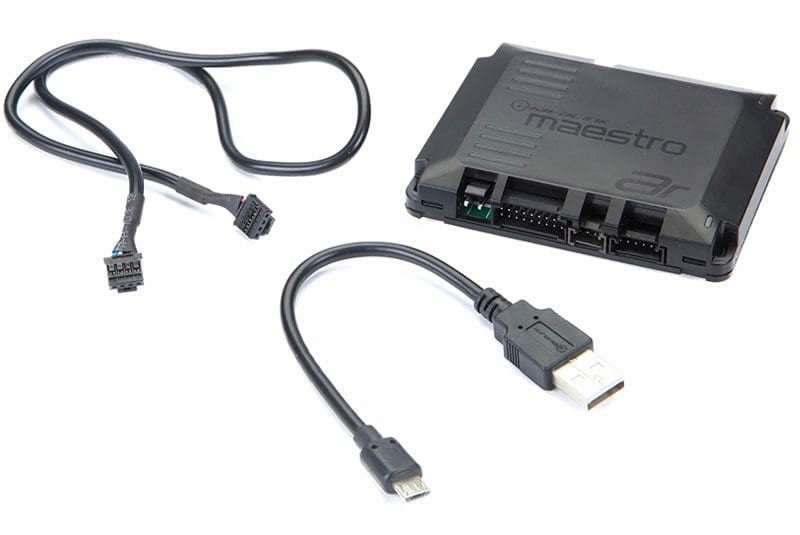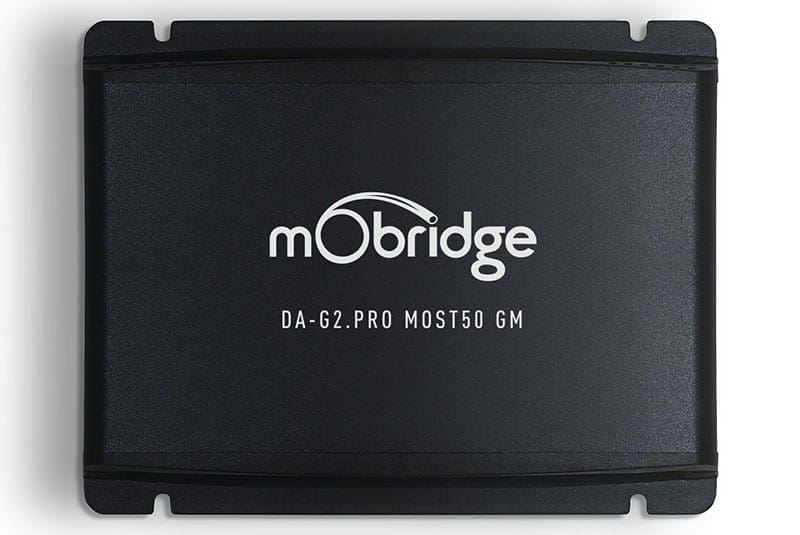 Car audio pre-amp interfaces install in place of a factory-installed amplifier. These interfaces provide six or more analog pre-amp audio outputs, just like you'd see on the back of an aftermarket radio. The audio signals contain all the audio information from the lowest bass signals to the highest of highs. There's no equalization, no all-pass or phase-EQ filters or time alignment, ensuring that your dealer can design and install a system that will sound great.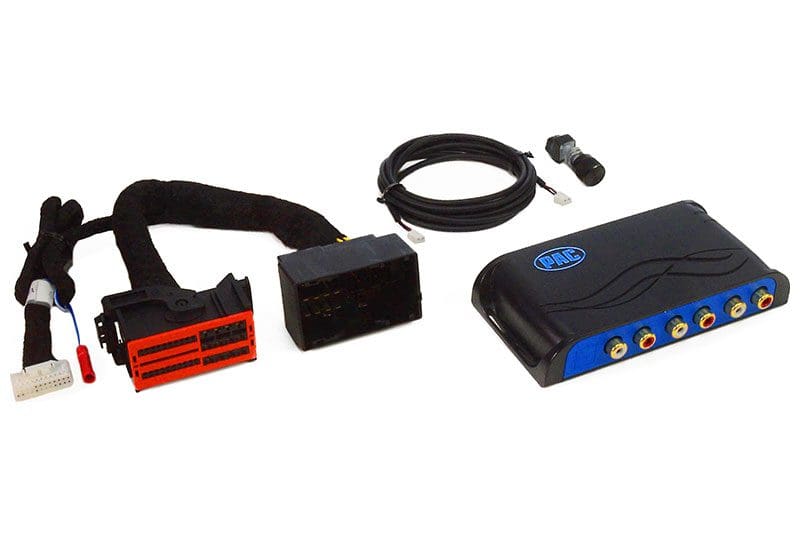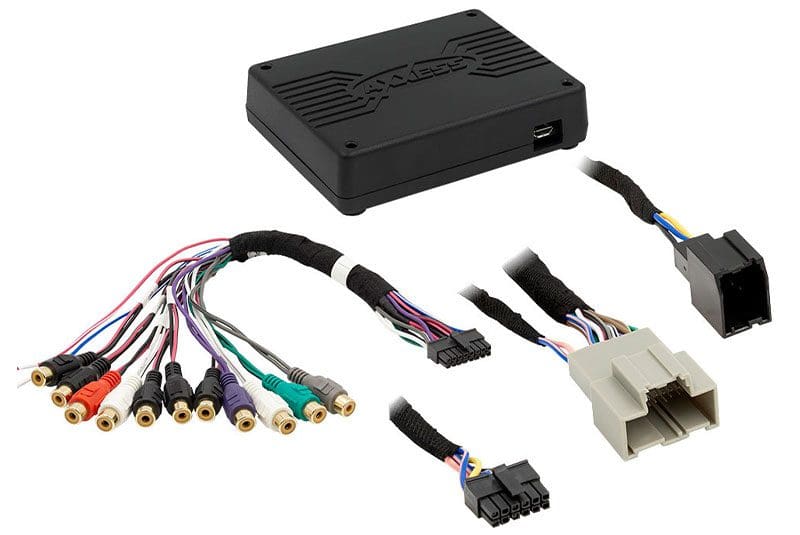 Pre-amp Interfaces Eliminate Noise Cancellation Issues
Using a pre-amp interface also eliminates issues with active noise cancellation (ANC) that can wreak havoc with subwoofer upgrades. Noise cancellation systems use microphones to analyze the sound in the vehicle, then produce sounds through the factory speakers that cancel unwanted noises. These ANC systems are calibrated to the exact microphone locations and the output of the factory speakers. Something as simple as adding sound deadening to a door can adversely affect the response of these features. Of course, new speakers, a more powerful amplifier or the addition of a subwoofer make an even bigger mess. Using a high-quality pre-amp interface eliminates the ANC system, allowing audio upgrades to function reliably.
If you are concerned about a small increase in noise, adding high-quality sound deadening to the doors, floor and firewall can make a massive difference in the comfort of the vehicle.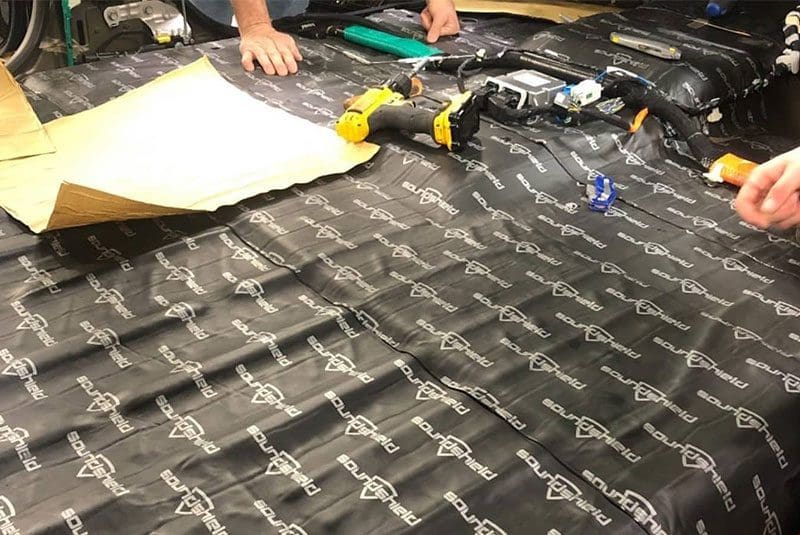 Ensure that Your Audio System Is Upgraded Reliably
As the features and performance of factory-installed audio systems increase, car audio upgrades are more complicated than ever. You can enjoy an impressive improvement in output level, sound quality and detail from even a simple upgrade, as long as the system is designed properly. Drop by your local specialty mobile enhancement retailer today to find out what they can do to make your car stereo sound amazing.