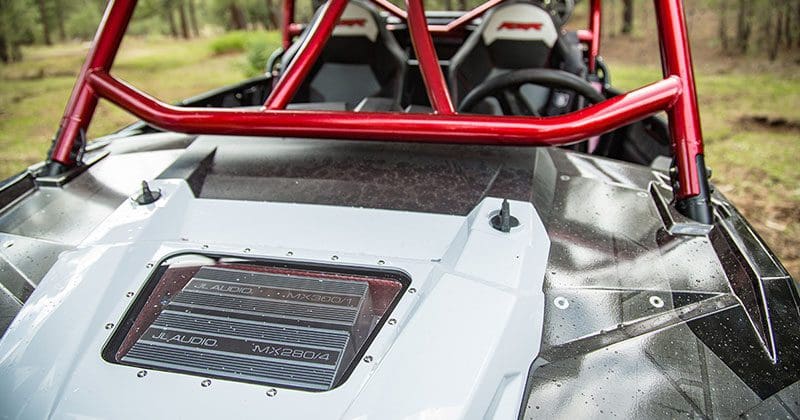 UTVs and side-by-sides from companies like Polaris, Yamaha, Honda and Can-Am can provide hours of fun on the trails or sand dunes. While some of these vehicles come with basic audio systems, none has  the power to drown out wind and exhaust noise entirely when the pedal is to the floor. Adding a powersports-specific amplifier to the audio system is the best way to ensure that your music will sound great. Let's look at a few amplifier options and explain what to look for when shopping.
What Does a Powersports Amplifier Do?
The job of an amplifier is to take the signal from the radio – be it factory-installed or an aftermarket solution – and increase the signal to a level that can drive the speakers. The amplifier needs a robust power supply so that it can also provide adequate current to those speakers.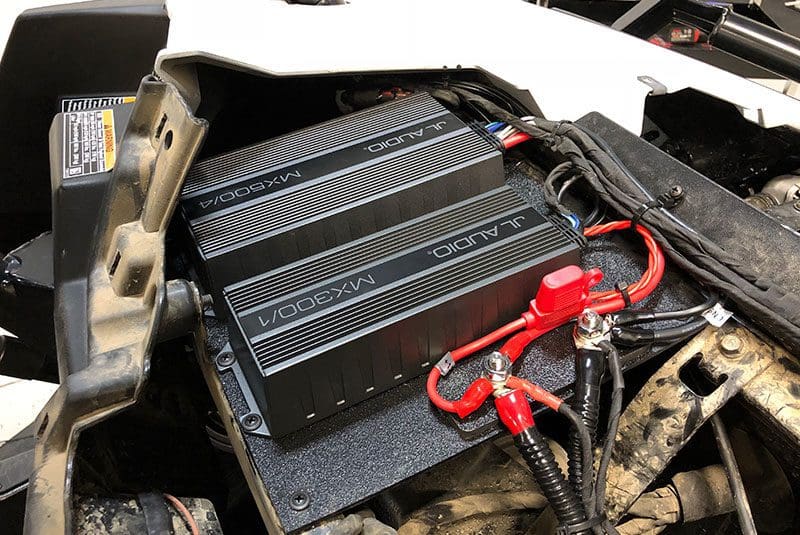 What to Look for in a Side-by-Side Amplifier
Many companies produce great amplifiers for powersports applications. The amps fall into three classes. The best choices for those who are the most adventurous with their vehicles (i.e., elbow deep in water) is a water-resistant amplifier. These amplifiers can get wet or muddy without any fear of the internal components becoming damaged. Most of the manufacturers who produce water-resistant amps ask that you don't submerge them, especially for long periods.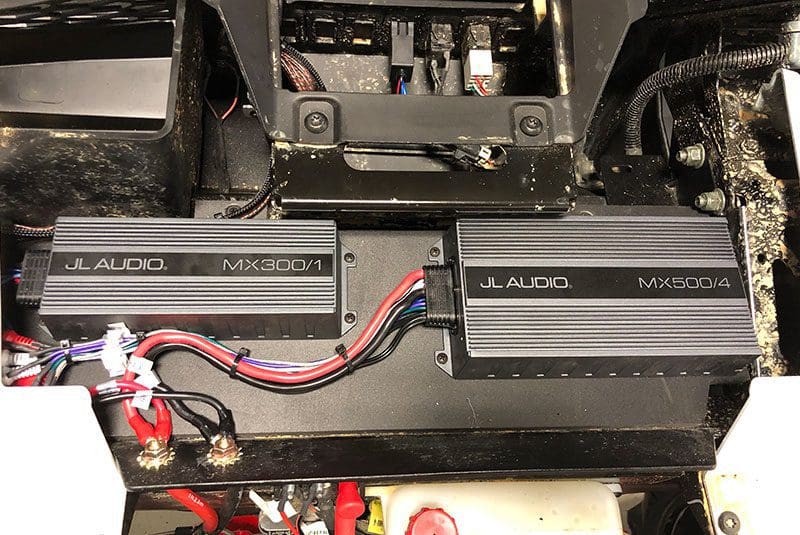 The second and most popular group of amplifiers falls into the marine-grade category. These amplifiers are designed with a corrosion-resistant chassis and hardware, and typically have a coating on the circuit boards to prevent moisture from damaging components. These amps aren't designed to get wet or really dirty but should be able to shrug off a splash or two.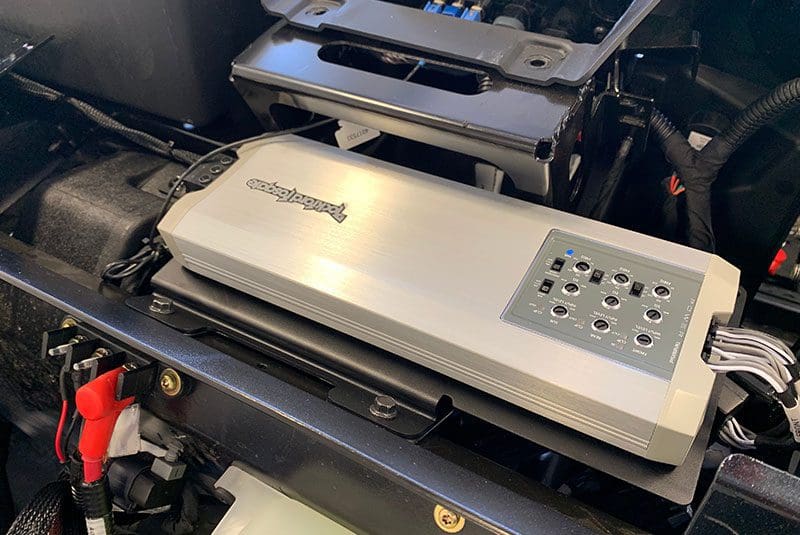 Finally, we have regular car audio amplifiers. For a dusty, dirty and often wet environment like a side-by-side, these aren't a great long-term solution. Debris can get into the amp and block cooling vents and fans. Without proper airflow, the amps can overheat and will stop working. If you are using your side-by-side in an application more like a heavy-duty golf cart and it's going to stay dry, you might be able to get away with this for a while. We recommend staying with marine-grade or water-resistant amplifiers for powersports applications.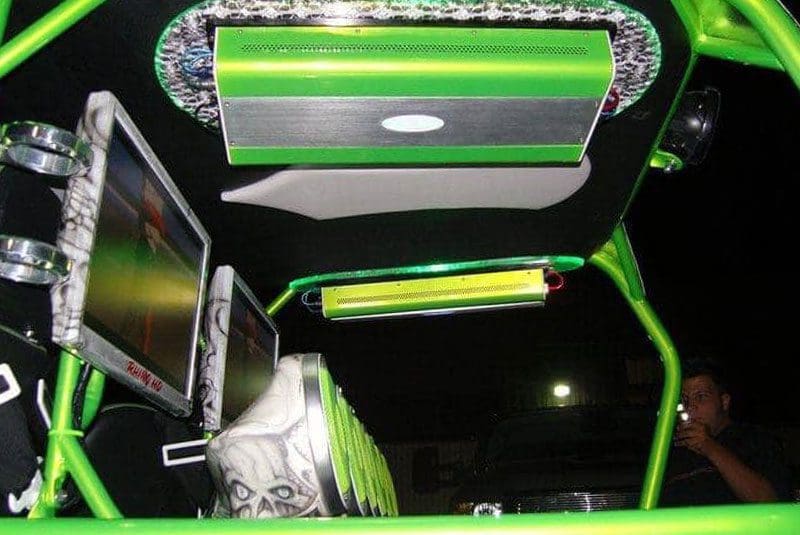 Whether you choose a water-resistant or a marine amplifier, you are going to need to decide how many channels the amp needs to have. The product specialist at the store can help you figure this out. If you didn't bring the vehicle with you, having a set of pictures on your phone is a good idea. If you've already made upgrades, be sure to tell them. If you plan on adding more updates in the future, let them know that information as well.
Suitable amplifiers are available in configurations from single-channel, high-power monoblock solutions for subwoofers to four-channel full-range solutions to power your speakers. There are even compact marine amplifiers with as many as eight channels for complex systems. In short, you want an amplifier channel for each speaker on the vehicle and enough power to ensure that any subwoofers will play loudly without the amp distorting.
Amplifier Installation Is Crucial to Longevity
Once you've decided on the right amp or amplifiers for your vehicle, the next step is to ensure that they are correctly installed. Powersports amplifiers can draw a lot of current from the electrical system when the volume is cranked. So that they function as designed, they need to be connected to the battery with large-gauge, high-quality wiring. Wiring, connectors and protection devices (fuses and circuit breakers) are not items to skimp on. You wouldn't buy a Porsche as a track-day vehicle, then outfit it with off-brand all-season tires to save a few bucks, right?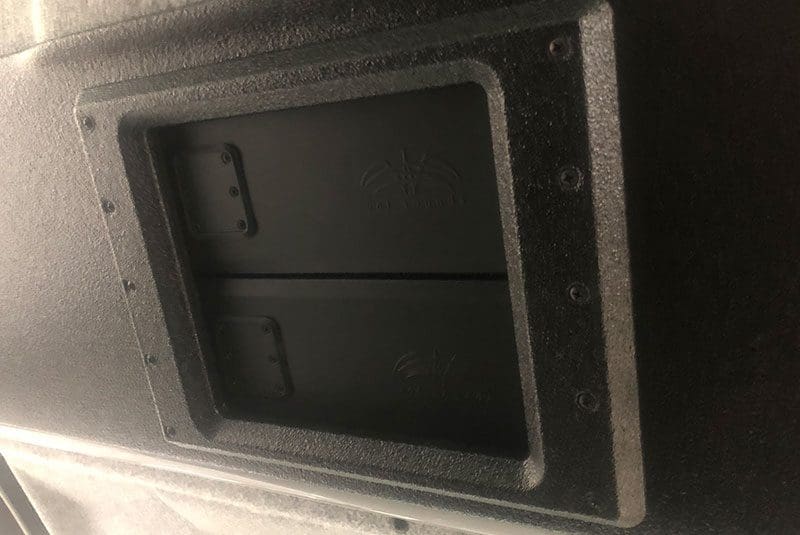 Amplifiers need to be mounted securely. Stable mounting not only prevents the amp from moving around as you bounce off rocks and logs, but it makes sure that the electrical connections won't be unduly stressed from vibration and motion. Mounting locations and methods vary from vehicle to vehicle and may include composite panels or metal brackets. You don't want wood in your powersports vehicle – it's going to get wet, swell and potentially become moldy.
The last step in installing the amplifier is its proper configuration. Crossover and input sensitivity settings need to be configured correctly so that you get the most performance for your investment. Many shops use oscilloscopes and test equipment to optimize the installations they do. Hearing mention of this equipment is a sign that you're dealing with a reputable facility.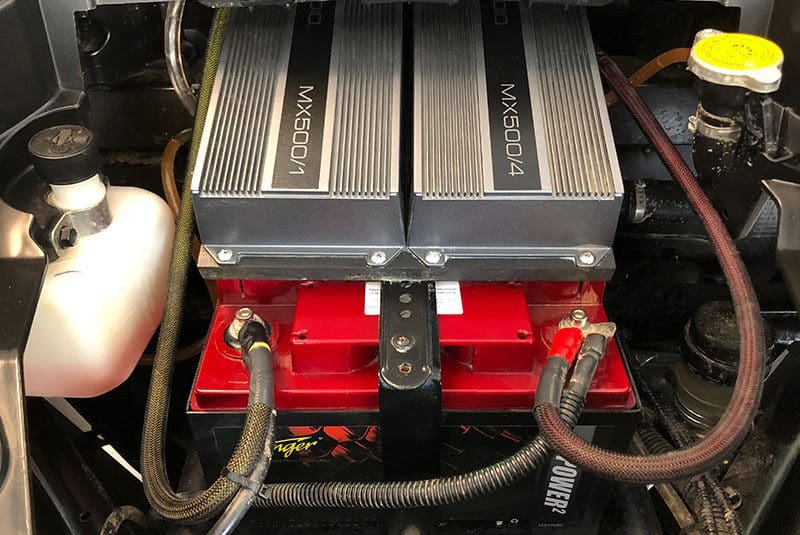 Enjoy Your Day on the Trails
Upgrading your side-by-side, ATV or even a snowmobile or personal watercraft with a high-quality sound system is a great way to make your fun-time even more enjoyable. Visit your local specialty mobile enhancement retailer today and talk with them about the amplifier options for your powersports vehicle.