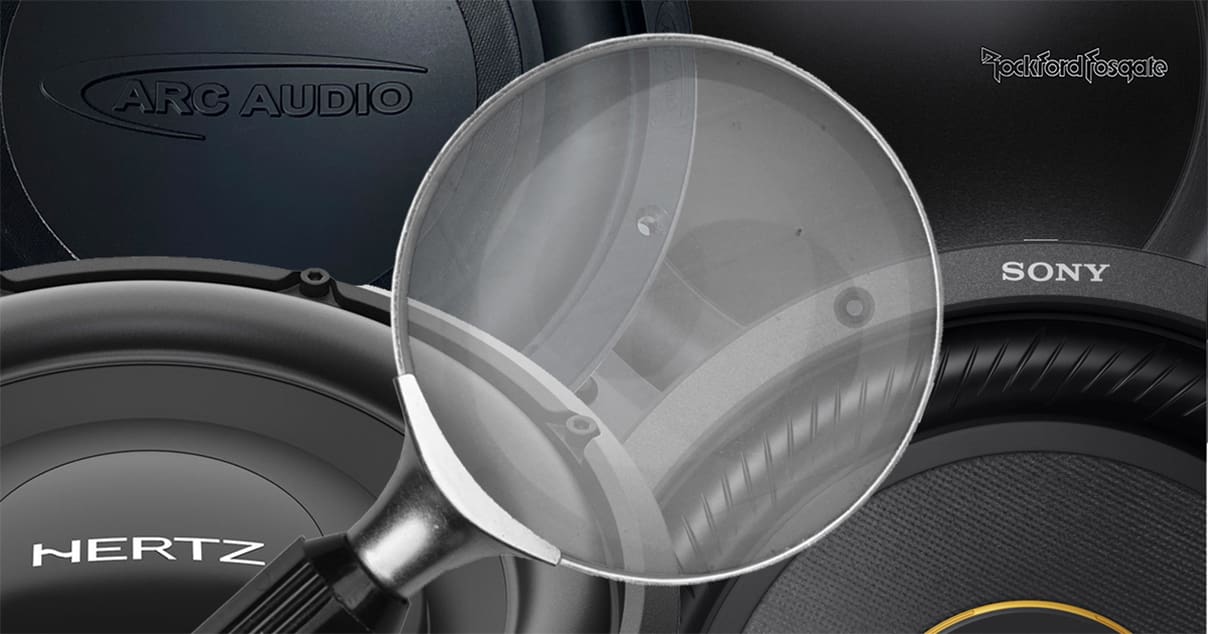 Last year, we published a series of articles that compared several 6.5-inch woofers. Those articles were intended to show the linearity and distortion differences between entry-level products and those with features that improve performance and sound quality. The results were exactly as we expected: The better drivers played louder with less distortion. We figured it was about time to repeat the testing with some analysis of subwoofer quality, so let's dive in.
Quantifying Subwoofer Quality
We've heard it said many times that "you can't hear distortion from a subwoofer unless it's really bad." Based on our decades of auditioning subwoofers, we disagree. Just as with speakers, the clarity of a subwoofer depends on its linearity and, subsequently, its distortion characteristics. At low volume levels, most subwoofers perform just fine.
When you crank the volume, and the speaker cone starts moving significantly, non-linearities show up and sour the listening experience. If you've ever had the misfortune of hearing someone run high-efficiency PA-style speakers at high levels down into midbass frequencies, you'll know exactly what I'm talking about. Those drivers often have an Xmax specification of only 2 to 3 millimeters. When pushed beyond their limits, they sound horrible.
Subwoofer System Designs and Applications
There's a distinct correlation between subwoofer system design, perceived sound quality and distortion. A subwoofer's frequency response depends on the chosen enclosure and the listening environment. A small subwoofer in an acoustic suspension (sealed) enclosure isn't going to sound the same as a large subwoofer in a bass reflex (vented) enclosure if you're trying to shake the rearview mirror. That little sub will be pushed to its limit, while the big vented enclosure will likely sound effortless.
It would seem logical that a subwoofer that plays lower from a given enclosure would be perceived as better. However, many car audio enthusiasts prefer loud bass over deep bass. When designing a speaker or subwoofer, the engineer can massage the mass of certain parts and the compliance of others to deliver efficiency or low-frequency extension. It's often difficult to do both from a single design, though some features improve efficiency with minimal low-frequency extension penalty.
Speaking of output levels, that's another way to quantify the capabilities of a subwoofer. If you look at premium brands like Rockford Fosgate, they have three series of subwoofers, with two or three tiers within some of those groups. As they increase in price, the better subwoofers can handle more power and offer more excursion capability. Take the Prime Series R2D4-10. This 10-inch subwoofer is rated to handle 250 watts continuously and has an Xmax specification of 6.5 millimeters. If you move up to a Punch-Series P2D4-10, power handling increases to 300 continuous watts, and the Xmax specification jumps to a healthy 11 millimeters in each direction. If you need the most output capability possible, then the Power Series T1D4-10, with its 600-watt continuous rating and 16mm Xmax spec, is a great choice.

Subwoofer Quality Myths and Misunderstandings
One mistake we see frequently is a comparison of subwoofer quality based on power ratings alone. Someone could glue together a selection of random parts with a massive 4-inch voice coil and call it a 1,000-watt subwoofer. This doesn't mean all of the components will work in harmony. If the spider is too stiff or compliant, or the cone assembly is too heavy, the subwoofer may not perform well compared with a driver where every part works with the others to achieve a specific goal.
Another mistake is to compare subwoofers by their efficiency specifications. This number, typically quoted as dB SPL @ 1W/1M or dB SPL @ 2.83V/1M, is intended to describe how well a subwoofer converts energy into sound. However, it doesn't quantify how much low-frequency information the subwoofer can produce from a given enclosure. Typically, subwoofers that play louder at lower frequencies are less efficient.
Likewise, as power handling increases, the mass of the parts in the subwoofer (voice coil, cone and dust cap) increases because they need to be more robust. This increase in mass reduces the efficiency of the subwoofer. If we look at those same three Rockford Fosgate subwoofers, the Prime has an efficiency rating of 86.6 dB@1W/1M, the Punch is 84 dB@1W/1M, and the Power Series driver is 83 dB@1W/1M. The Punch and Power Series subwoofers are more capable in output, but that comes at the expense of efficiency.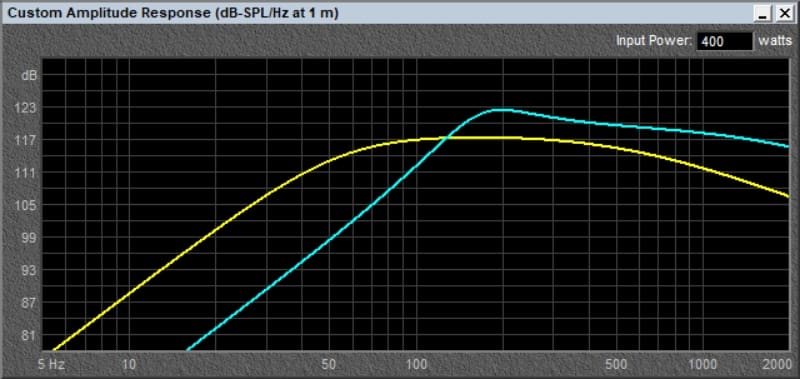 Another myth about subwoofers is that the cone material plays a significant role in their performance. The only requirement for a subwoofer cone is that it's stiff enough that it won't collapse. Subwoofers don't play high enough frequencies for resonances to be an issue with the cone, dust cap or surround. If a speaker manufacturer is touting better subwoofer performance based on a cone material, they might be misleading you. What matters, especially in car audio speakers, is that all cone materials (and surrounds) resist UV degradation. Fading, drying out, chalking or cracking will quickly lead to performance issues.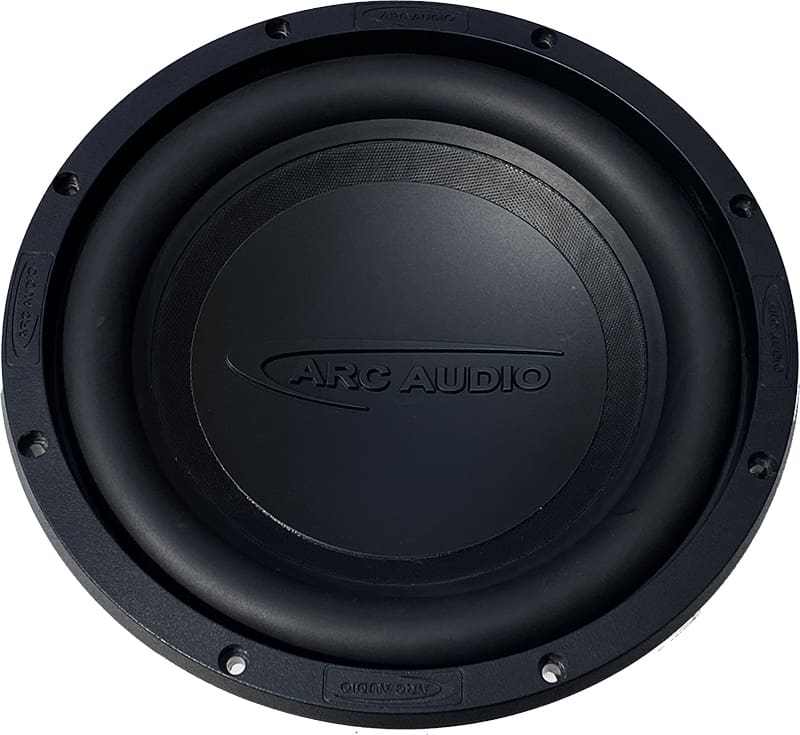 Predicting Quality Based on Frequency Response Simulations
We've talked about the issue of attempting to predict subwoofer quality based on the results provided by enclosure simulation software. This software predicts a subwoofer system's output based on its Thiele/Small electromechanical parameters. The graphs and plots tell you how loudly the subwoofer can play and how much bass it will produce from a given enclosure. With that said, no software simulation packages for consumers or car audio retailers describe the subwoofer's linearity. As such, you can't tell if a subwoofer will be clear and detailed or produce all sorts of harmonics. Those harmonics result in the speaker sounding muddy and making it easy to localize in a system.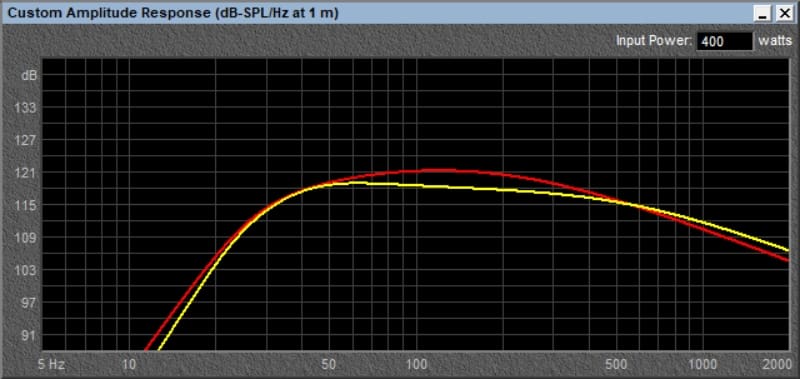 Many companies use speaker testing equipment from a German company called Klippel during their transducer (speaker) development process. The goal of Klippel-based analysis is to quantify the characteristics of a driver that reduce linearity. For example, a speaker or subwoofer that doesn't move the same amount in the forward or rearward direction will significantly distort the output. If inductance changes in one direction versus the other, frequency response will vary. The results of Klippel testing often result in similar design upgrades that improve speaker accuracy. These upgrades include flat spiders, shorting rings and copper T-yoke caps.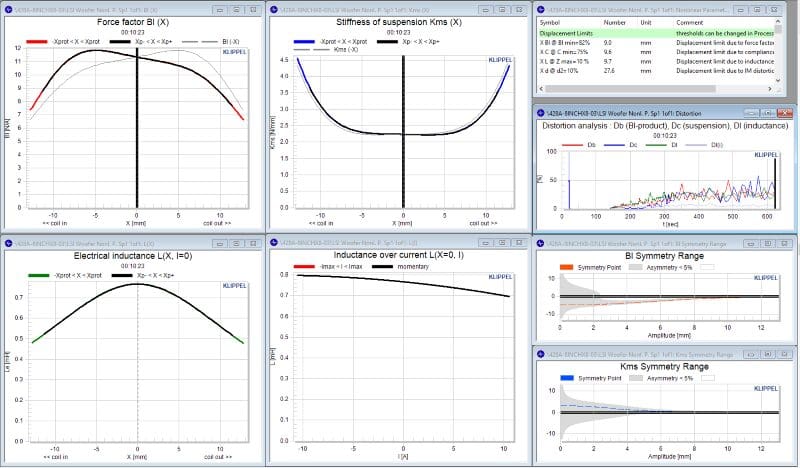 Our Subwoofer Test Configuration
We'll compare the output of several 10-inch subwoofers in these articles. We'll create an adapter plate for one of our test enclosures to measure all the woofers in the same application. The enclosures have a net internal air volume of just under 2.5 cubic feet. While this isn't an infinite baffle application, the enclosure is large enough to have minimal effect on the total system Q.
We'll make sure each driver is well exercised before the test and will take a complete set of Thiele/Small measurements. From there, we'll set the driver up in the enclosure and measure the output along with the second and third harmonic distortion characteristics at different drive levels. The graphs will show the unwanted harmonic information the drivers produce. As the excursion increases, especially at low frequencies, we should see a dramatic rise in harmonic content.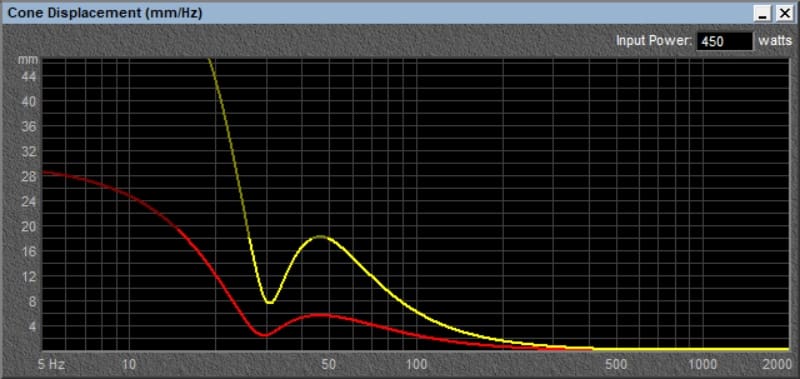 The Goal of Our Subwoofer Comparison Series
Auditioning subwoofers under controlled conditions is challenging. Listening is easy. Finding controlled conditions to compare multiple options is difficult. As always, we aim to help you choose the best car audio system upgrades available for your vehicle. We hope this series of articles on subwoofer quality will help highlight some of the features you can look for when shopping at a local specialty mobile enhancement retailer.