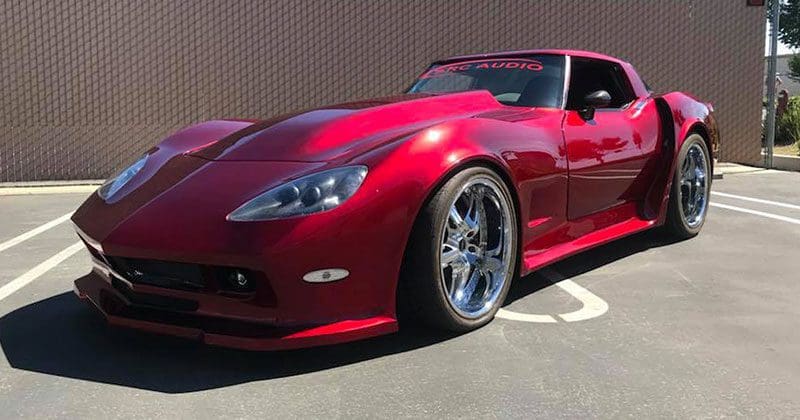 Since 1953, the Chevrolet Corvette has been an icon in the North American automotive industry. These two-seaters represent value and performance with styling that always lets them stand out from the crowd. Try as General Motors might, there's still room for improvement, even on a flagship vehicle like this. Let's look at some of the upgrades available to improve the performance of the audio system in a Corvette and accessorize the vehicle to make it more functional and look better.
Corvette Audio System Upgrades
Whether your Vette came with an analog radio mounted on its side (a la C2) or a touchscreen multimedia receiver in a C7 or C8, the audio system performance in these cars has never been something to write home about. Thankfully, the aftermarket is here to support your quest for superb sound with hundreds of upgrade options.
Companies such as Custom Autosound Manufacturing and RetroSound offer twin-shaft radio designs that will work with your C1 through C3 Vette. These radios include a modern digital AM/FM tuner, Bluetooth and SiriusXM satellite radio compatibility when combined with an SXV300 tuner module. A USB port will let you connect your iPhone or use a USB memory stick to digital audio files. Best of all, these radios include preamp outputs that allow your installer to add high-power amplifiers to bring your music to life.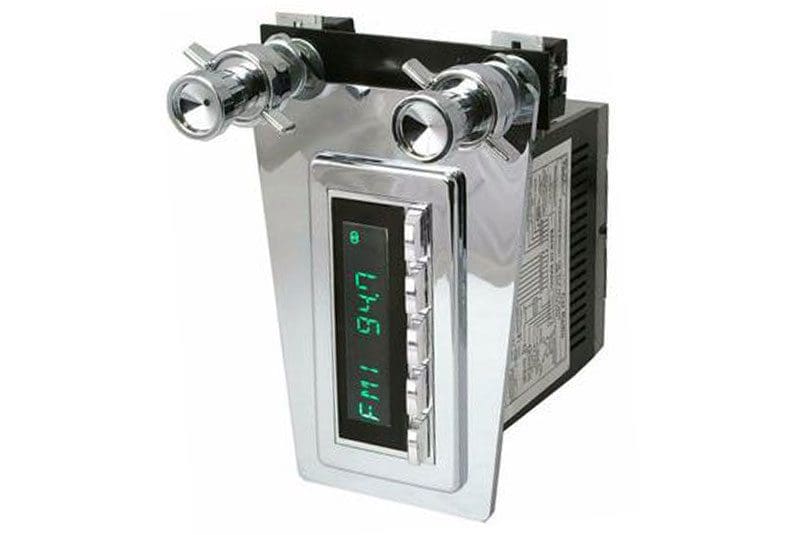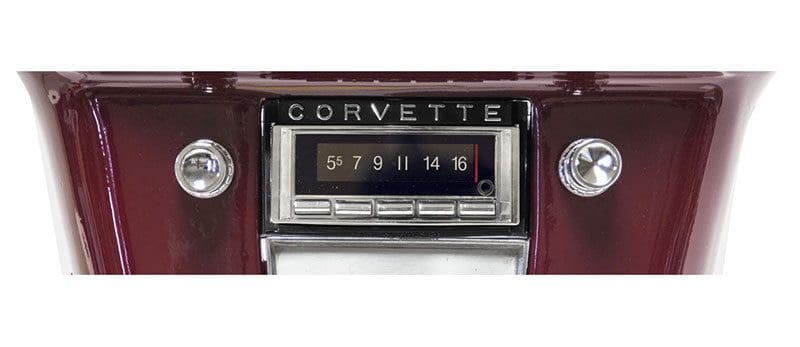 For C4 through C6 Corvettes, the options for radio upgrades increased dramatically. Chevrolet used a more conventional design that paved the way for hundreds of radio upgrade options for music enthusiasts. The latest generation of floating-face radios are prime candidates for adding Apple CarPlay and Android Auto to your sports car.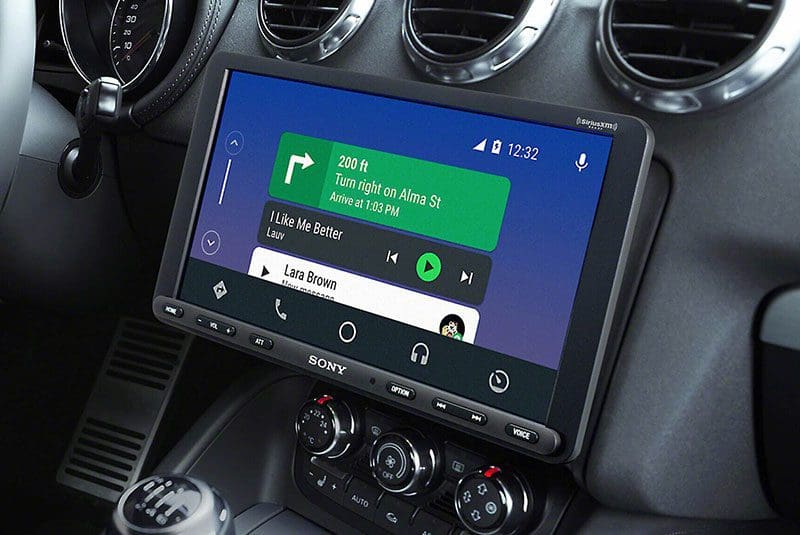 If you have a C7 Vette with a Bose audio system, you can upgrade the vehicle with high-quality amplifiers and speakers using a MOST radio interface such as the M650-GM from NAV-TV. This interface will extract a full-range audio signal from the digital connection between the radio and the factory amplifier. This signal can be fed to a digital signal processor and your choice of an amplifier to create an amazing audio system.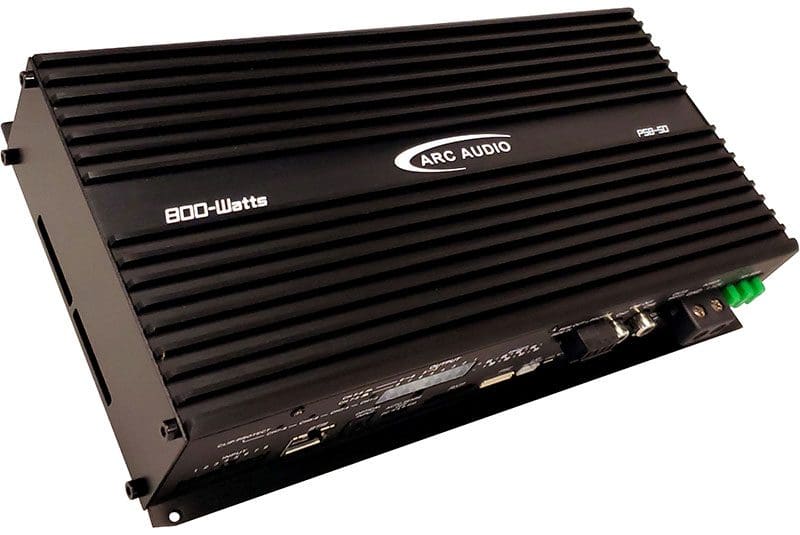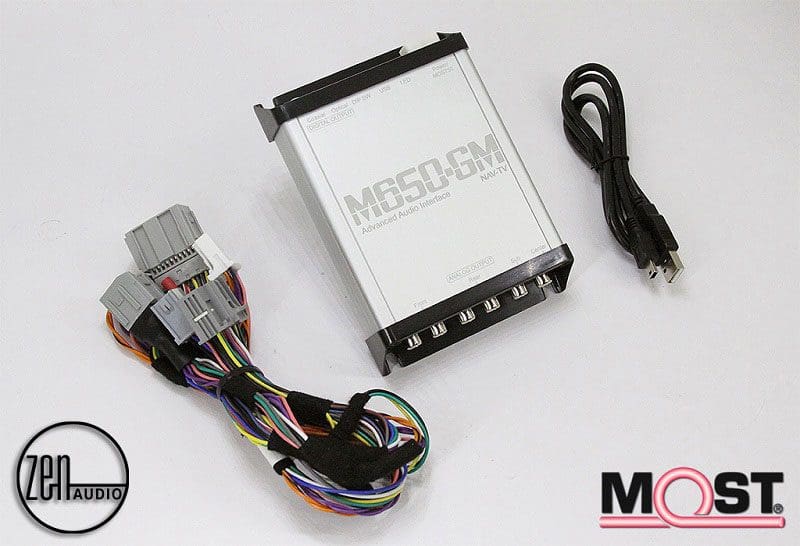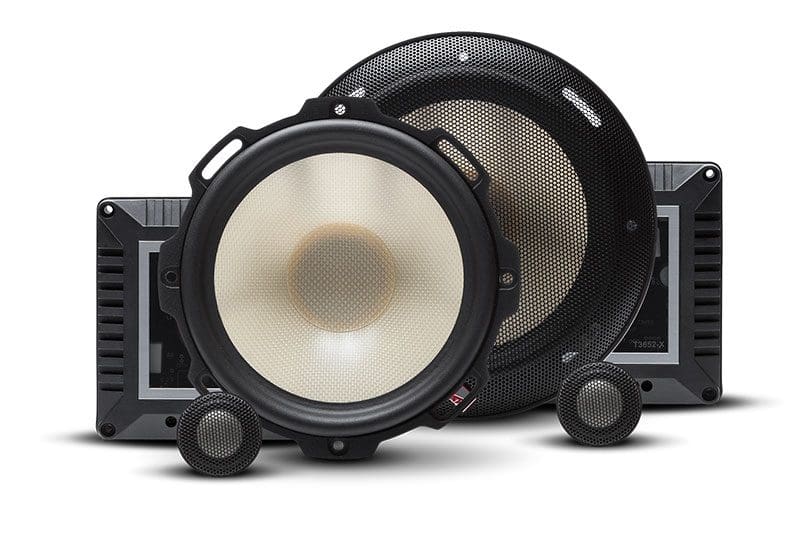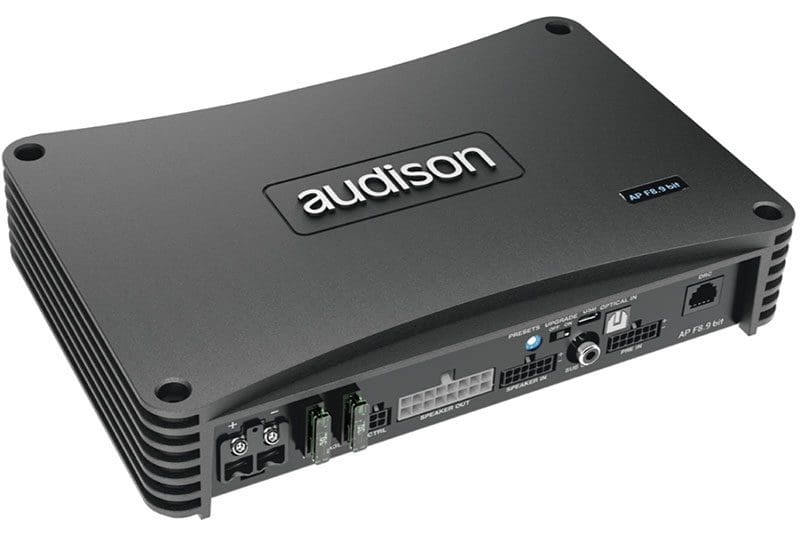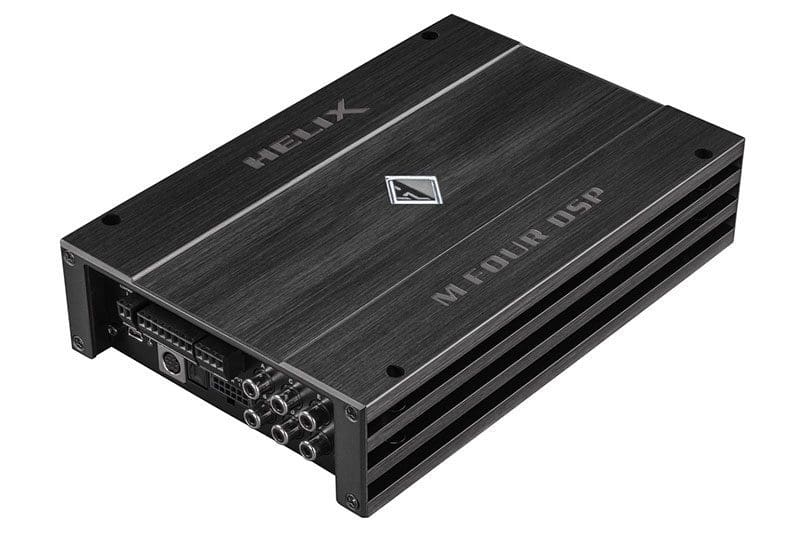 Add a Subwoofer for Great Sound
If you've been a reader of BestCarAudio.com for any length of time, then you'll know that adding a subwoofer to your car is easily one of the best bang-for-your-buck upgrades you can make. Corvettes can most certainly benefit from better bass response.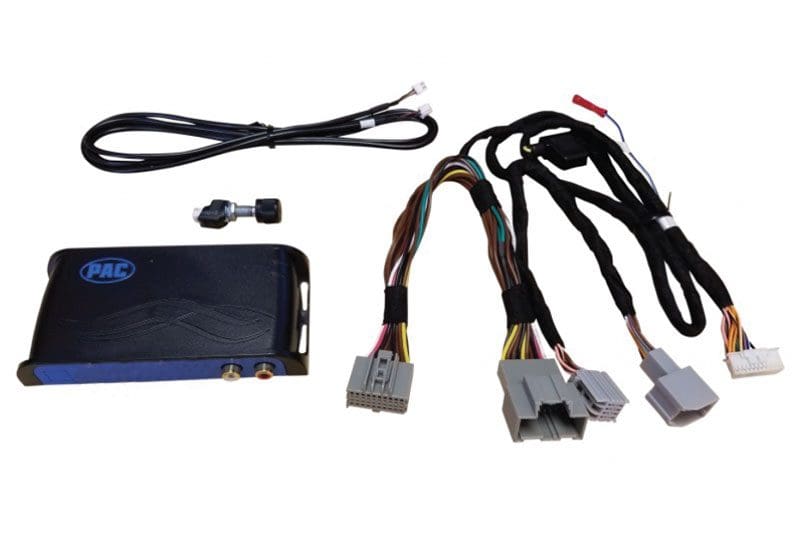 Of course, you're going to want a subwoofer solution that works with your vehicle. JL Audio offers several Stealthbox vehicle-specific solutions that are exclusively designed for the Corvette. These fiberglass enclosures are molded to fit the contours of your car perfectly. The result is excellent bass in a solution that installs in about an hour.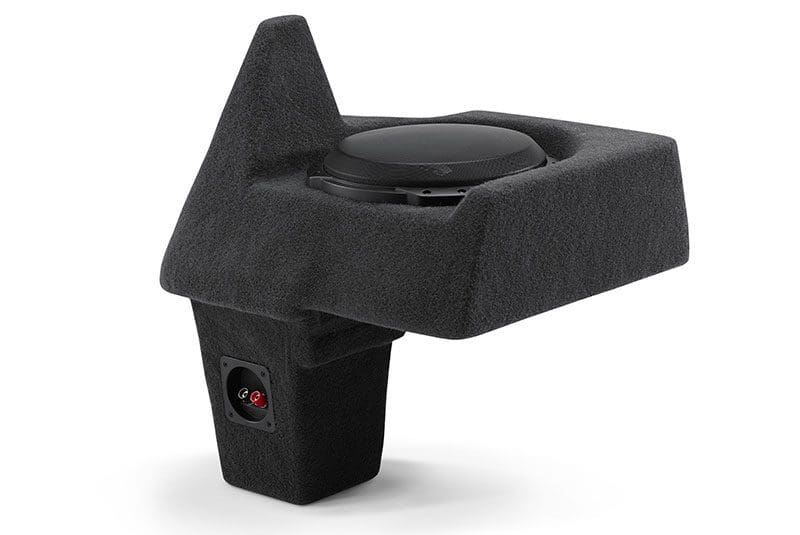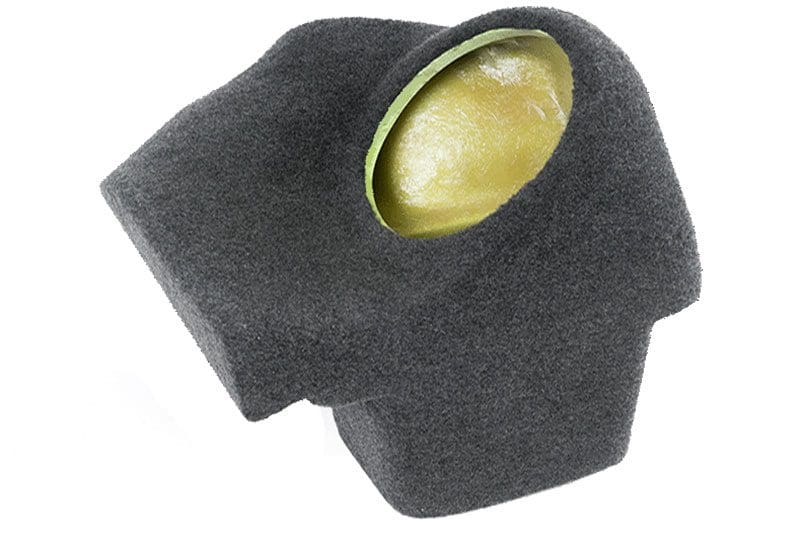 Park Safely with a Backup Camera
If you're having a multimedia receiver installed in your Corvette, ask about adding a backup camera. With their low seating position and relatively high rear bumper, Corvettes can make it difficult to see what's behind your car. If you aren't changing the radio, you can always have the rearview mirror upgraded with a unit that includes a color display for a camera.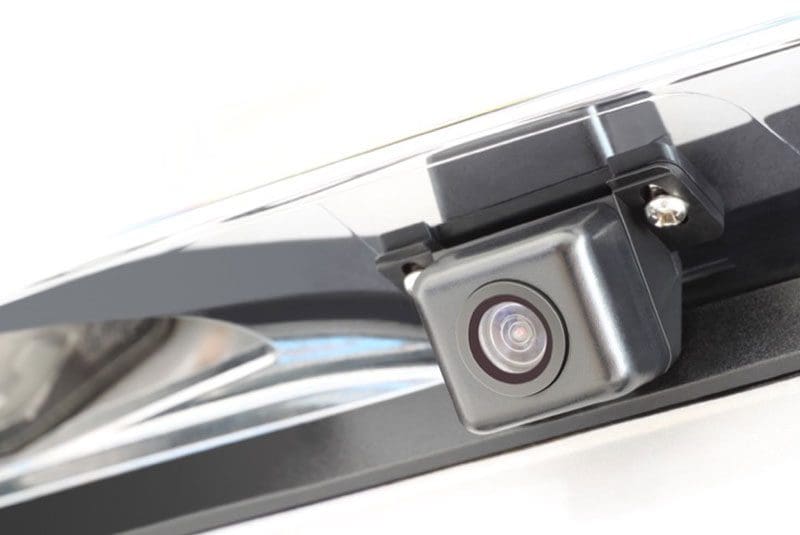 Sound Deadening Makes Driving Comfortable
If you are using your Vette as a daily driver, then you might want to consider having the doors, floor and hatch area treated with a layer of sound deadening. This butyl material absorbs sound energy and makes driving quieter and more comfortable. If you use Bluetooth hands-free systems or a smartphone integration technology like CarPlay or Android Auto, having a quieter car will make your voice easier to be heard.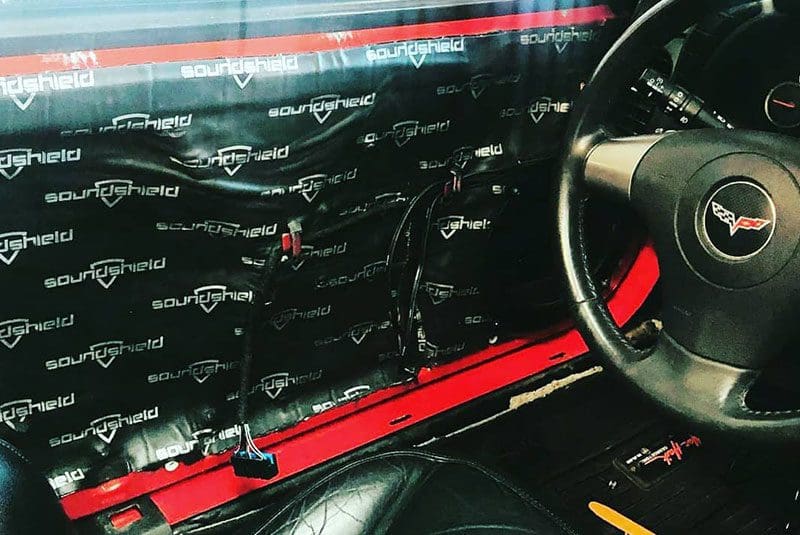 Radar Detectors and Laser Defense
Who would buy a Corvette only to drive it slowly? If you find you have a bit of a lead foot, you might want to inquire about having a radar detector and laser defense system installed. Radar detectors are available in portable units that are great for quick installation and transportation from one vehicle to another.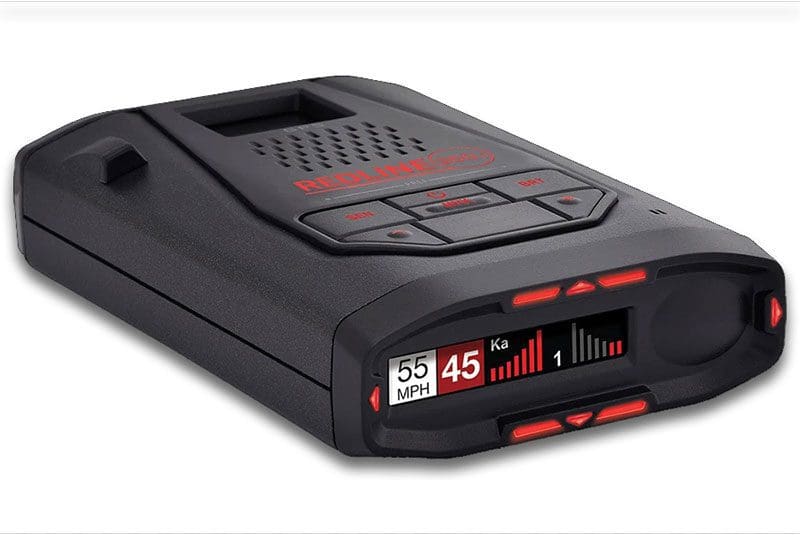 For the ultimate protection solution, consider a custom-installed radar detector and laser defense solution. The biggest benefit of a custom system is the availability of laser defense technology. As more and more police forces equip their officers with lidar instead of radar, you need laser shifters to help prevent tickets.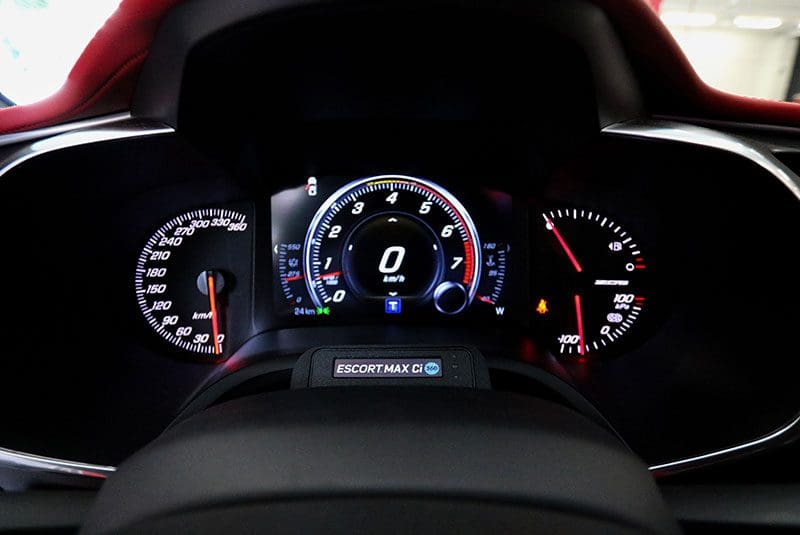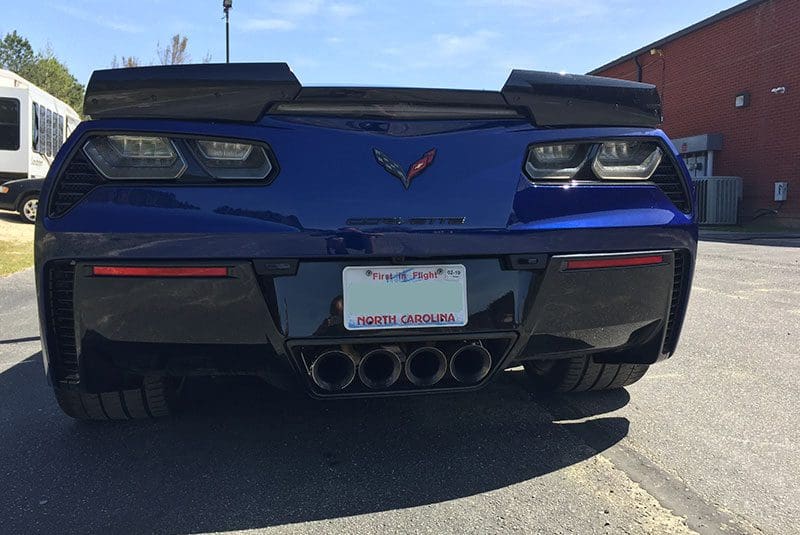 Window Tint and Paint Protection Film
Having the windows of your car tinted offers three benefits. First, tint protects your skin from the harmful effects of the sun's UV rays. If you spend a lot of time in your car, tint can help to prevent wrinkles, blemishes and, in extreme cases, skin cancer. The same properties that protect your skin also protect the fabrics, leathers, vinyl and plastics in your vehicle. Colors won't fade anywhere near as quickly, and plastics won't dry out and crack.
Second, window tint is a great way to help keep the interior of your vehicle cool. Tint films such as 3M Ceramic IR and Crystalline block 97% of the sun's infrared energy. If you live in an area that's hot during the summer, heat-blocking window film is a great investment.
If you care about how your Corvette looks, then window tint can dramatically improve the style of your sports car. A nice dark tint can be very dramatic.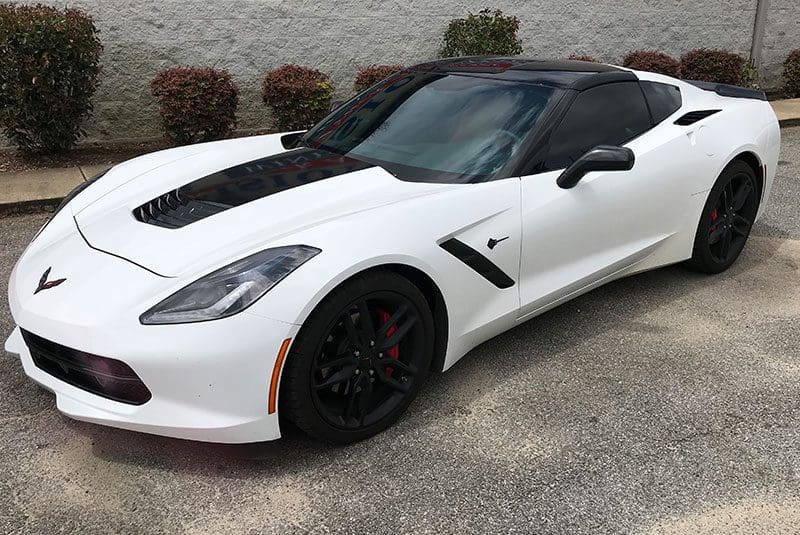 Speaking of great looks, you may want to consider having your car protected with a layer of paint protection film. Also known as clear bra, this transparent urethane film applies directly over the paint to offer a layer of protection from stone and gravel chips, bug splatter and stains from road tar. While most installations focus on protecting the front bumper, fenders and hood, other areas that deserve attention are the rocker panels, doors, mirror covers, and the area around the hatch. If you take your Corvette to the track, protecting the rear fenders from gravel and rubber chunks thrown up by the rear tires is a great idea.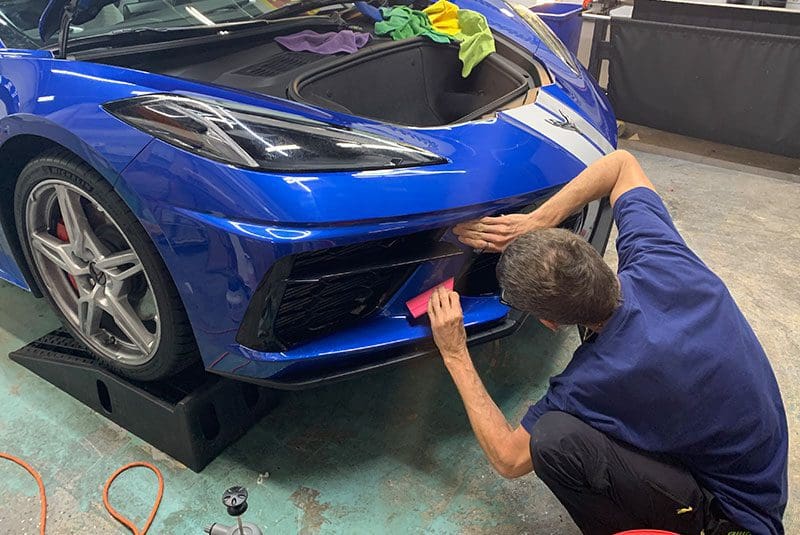 Remote Starters Add Comfort
Another great option for those living in areas of the country that get painfully hot is a remote car starter. Though more commonly associated with freezing winter conditions, remote starting your car a few minutes before it's time to go will let the air conditioning system start cooling the interior.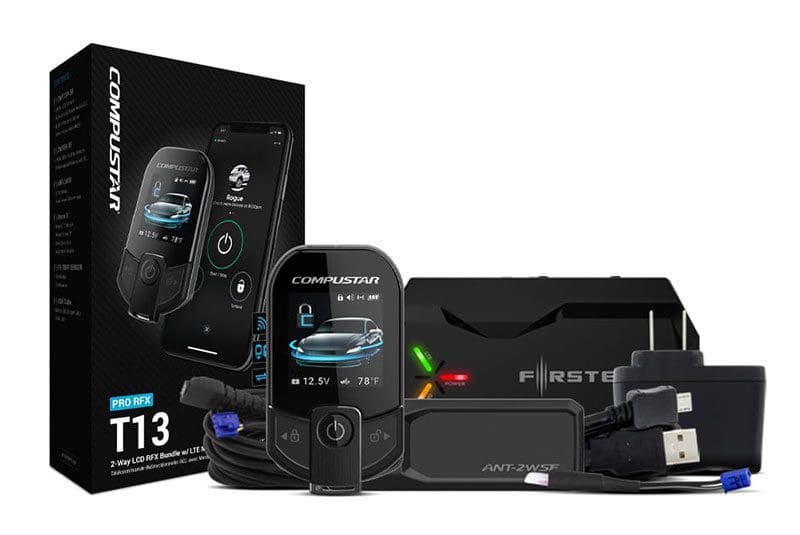 We know that your Corvette is your pride and joy. It's important to protect it and keep it safe. If you've opted for a remote starter system, then ask about adding security features such as a high-output siren, a remote with two-way communication or a GPS tracking option that works with your smartphone. If your car is moved without your authorization, the tracking system will send an alert to your smartphone, and you can check its location and notify the police if necessary.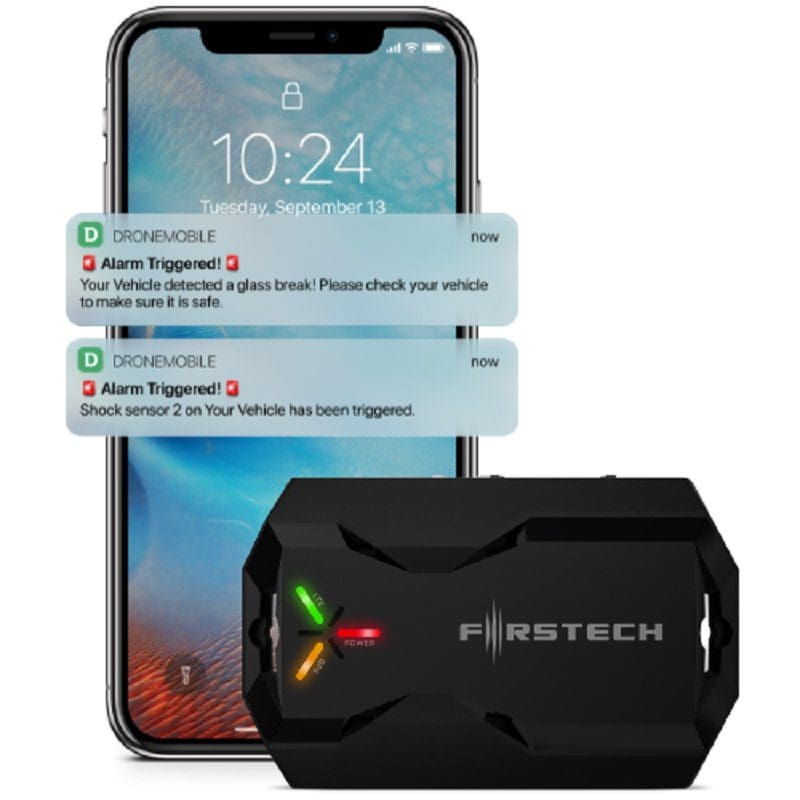 Dashcams Add Protection
Whether you're worried about how the drivers around you behave, or you want to keep track of who or what is prowling around your car when it's parked, having a dashcam installed is a great upgrade. These compact digital video recording systems install on the front windshield of your car. If there's an accident, fraud or just something amazing happening in front of your vehicle, you'll capture it all on video. Many dashcams can be upgraded with rear-facing cameras, and many include GPS options and built-in accelerometers.

LED Lighting Adds Fun and Safety
If you have an older car with incandescent headlights, drop by your local specialty mobile enhancement retailer and ask about high-performance LED replacements. Not only do LED bulbs put out significantly more light, but they are also more efficient. With less draw on your electrical system, the alternator will be happier. Ask the retailer you're working with to spice up your Vette with some LED lighting. Headlight rings, such as those popularized by BMW, are a popular upgrade. Of course, multicolor LED lighting strips are a great choice for personalizing your engine compartment or footwells or for adding under-car lighting.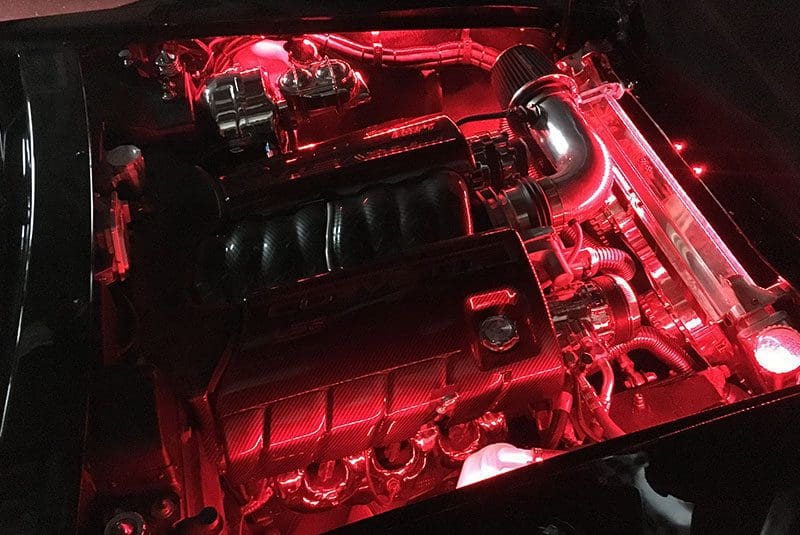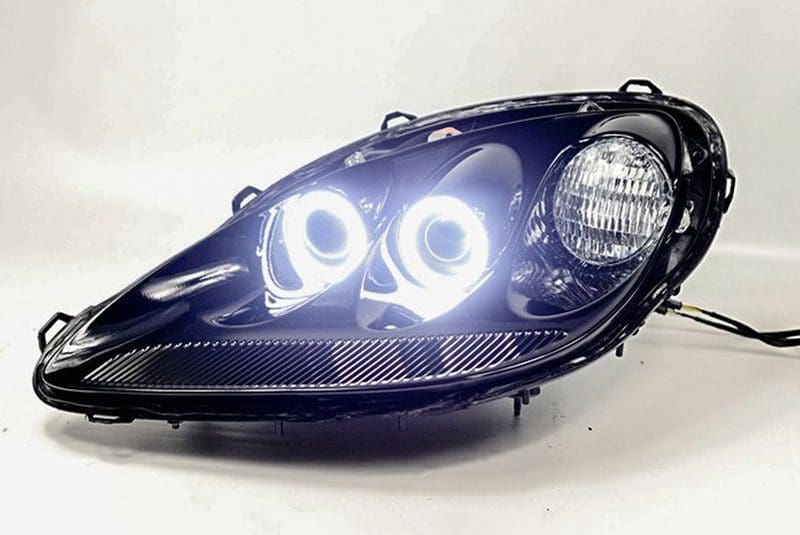 Upgrade Your Corvette Today
Whether you're driving a Corvette that's fresh off the showroom floor, the car you had in college or a custom restoration, your local specialty mobile enhancement retailer has thousands of options to update your vehicle. Drop by today and talk to them about new communication technology, a better sounding stereo system or a lighting upgrade.